Head image by Taylor Barringer
An outlandish new book detailing the murder of the Kardashian family is set to be made into a movie.
'Killing Kardashian' is a novel by John Jetsyn Tache, which describes the torture and murder of the socialite family. The opening scene features Kim hanging from chains in a bunker while husband Kanye is bound to a chair, with the Kardashians killed off in gruesome fashion by a masked offender, who has given himself 24 hours to complete the deed. The kicker? The killer is wearing a Taylor Swift mask, whose most recent tiff with the family revolved around the long-winded 'Famous' ordeal.
The book's blurb reads:
"The killer was a twisted psychopath who needed to make a statement. Something Biblical. Epic. And even though he was well planned, he imagined that killing the Kardashians with their complex schedules and airtight security would be an impossible feat at best. Still he had to try. Something had to be done."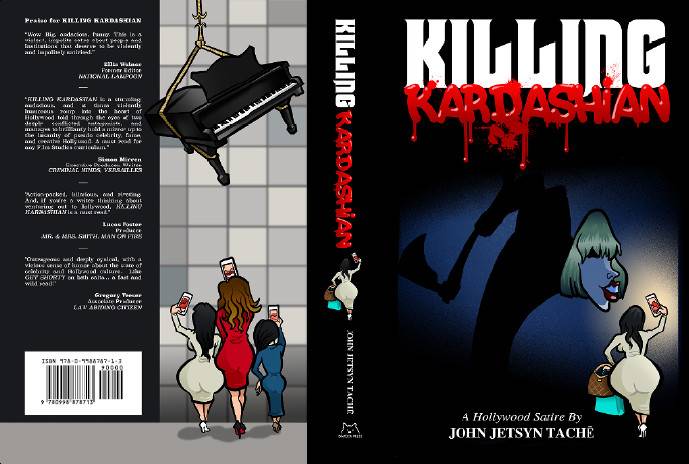 Tache has stated that the book is 'satire' – although he has also gone on to state that "there are people in Hollywood who are livid at what has happened to the industry thanks to reality TV. The Kardashians are killing the dramas, so they need to be killed." Furthermore, he also said that the book was written six months before Kim's real-life robbery ordeal in Paris, where she was bound and held at gunpoint.
Asked about the book in light of that event, he asked "Do I feel bad for Kim that she has to relive the hostage scenario in the book? Of course not."
While Tache's work is still fresh, several outlets are reporting that it is set to be made into a movie, with Metro also suggesting that producers are already fighting over the rights to the book.