The great thing about the Australian Open of Surfing is that it isn't strictly about surfing – it transforms Manly into a bubbling hub of sports, art, music, parties and unforgettable memories.
Right by the water, the Vans Park Series was also happening, but not before some of our favourite local artists left their mark on Manly. The likes of Stellar Leuna, Nadia Hernandez, Elliott Numskull and LWA contributor Chris Yee teamed up with Vans to decorate the bowls with their trademark graphics, making the terrain a whole lot more fun to look at.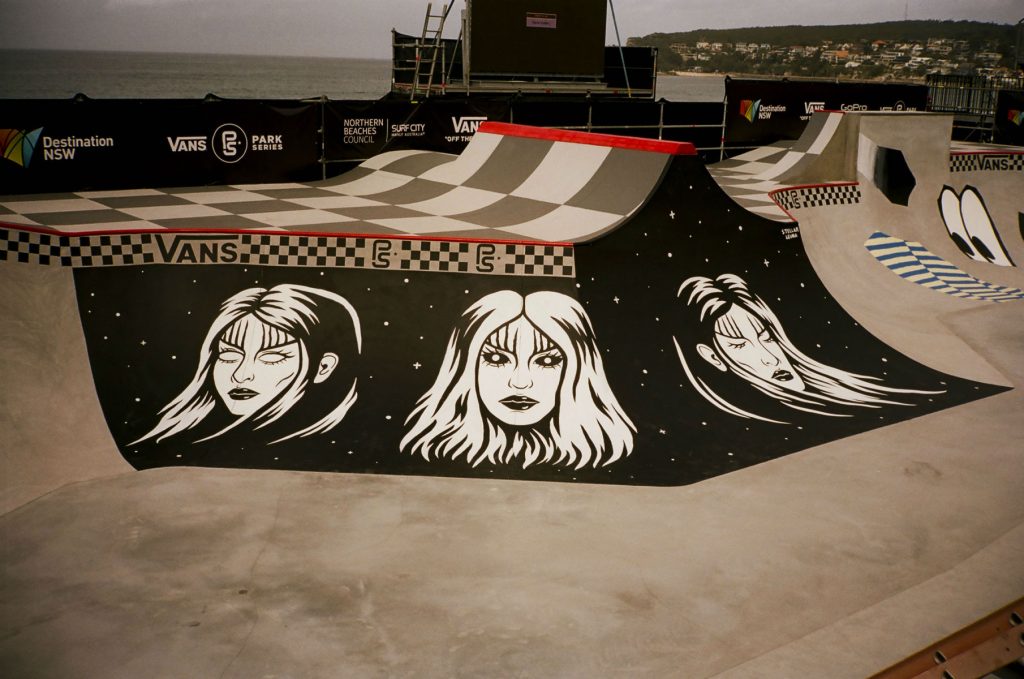 For the artists, it provided a more unusual canvas to work upon, and they took full advantage of the spacious project with some sprawling masterpieces. Stellar's trio of gothic female figures can be seen above in all their morbid glory, while Chris' ferocious blue leopard roared its way through the competition.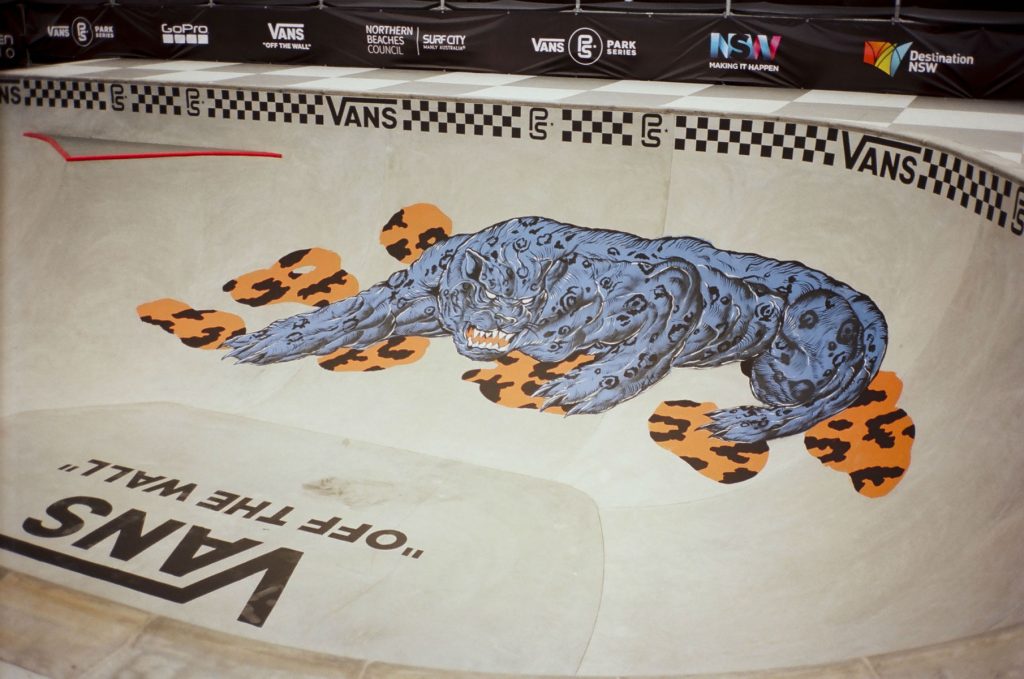 Chris Loutfy is the man who represents these artists through Ha-ven Agency, and he was also on-ground and snapped some behind-the-scenes progress shots as the artists crafted their pieces under the sweltering sun. He's been kind enough to hand over the shots, so see the art come to life below, and catch our pics of all the action from the Vans Park Series here: