When Billy Zammit first landed in Hong Kong in 2013, he didn't know that it would be start of a longstanding love affair with the smoky city.
As a trained photographer and videographer, it was only natural for him to pick up and document his new surroundings, filled with towering skyscrapers, neon-lit signs and locals bustling their way through the dense streets on their daily commute. Over the next five years, Billy would spend significant time in Hong Kong – and Kowloon, in particular – to hold an exhibition for his photographs, becoming the first location of his 'In Transit' exhibition series.
Billy will be displaying 'Kowloon: In Transit' this Wednesday evening at Goodspace Gallery in Chippendale, Sydney. Ahead of the show, we chatted to Billy about the culture of Hong Kong, how the city pleases photographers and what he hopes to achieve with his work:

Tell us about the first time you went to Hong Kong. What were your first impressions of the country, and what stood out in particular?
I first visited Hong Kong in 2013. I was heavily involved in the Sydney exploration scene at the time, so the city was just a huge playground. On one of the first days I walked out from the hotel on Jordan Road in Mongkok, just picked a direction and kept going. I ended up in some fabric district and had absolutely no idea where I was.
I remember being so fascinated by the size and scale of everything – there was so much construction but the city didn't seem like there was anymore room to build. Everything had so much detail, there was not a bare wall in site or a quiet street. I was hooked.
From a photographer's point of view, what is it about Hong Kong which makes it such a great place to shoot?
Hong Kong just has so many incredible aspects that you don't find anywhere else. The city looks like it was built in the 70's and never touched since, there's a real absence of ownership which I quite enjoy. The streets are cleaned every morning, people go about their day and it's all so normal. From my perspective, the complete culture flip is so interesting – I loved living a life in a different city where I couldn't speak the language and could read the street signs.
Being lost in the labyrinth which is Kowloon, everything is so fresh in your memory that it's difficult to get bored. The abundance of detail and lines, completely shadowed streets from the mass amounts of apartments – I really wanted to showcase the city from multiple perspectives without overly glorifying the imagery.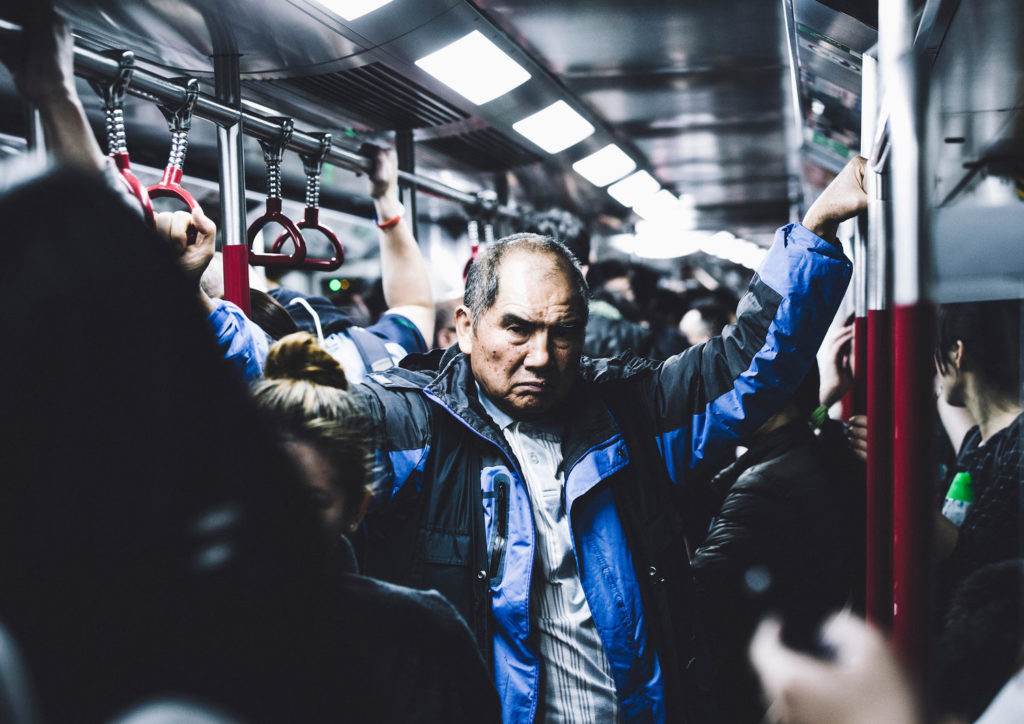 Are there any locals with notable stories that have really left an impression on you?
I've had some great interactions in taxi's and trains. The main stand out would be a taxi I caught from Hong Kong Airport to Jordan and this driver was insane! He had silver grills and a pearl/wood covered steering wheel – we drove 130km's over the bridge towards Kowloon island while looking over his shoulder and talking to me, and no word of a lie, in the middle of the road.
He was super friendly though and told me all the drug dealers live in Stanley with their 2nd generation rich girlfriends.
The exhibition consists of images taken on several visits spanning a five year period. How did Hong Kong change during this period?
Visually I saw some construction around the FCC on Kowloon side around Victoria Harbour too. Other than that, the city didn't age for me, the experience changed and my outlook of the project morphed into something bigger than I initially intended. I was still fresh eyed and hungry for more – continuing to walk kilometres until I found myself lost and hungry, amongst a market or dead on my feet with a 15kg bag hunched over my shoulder.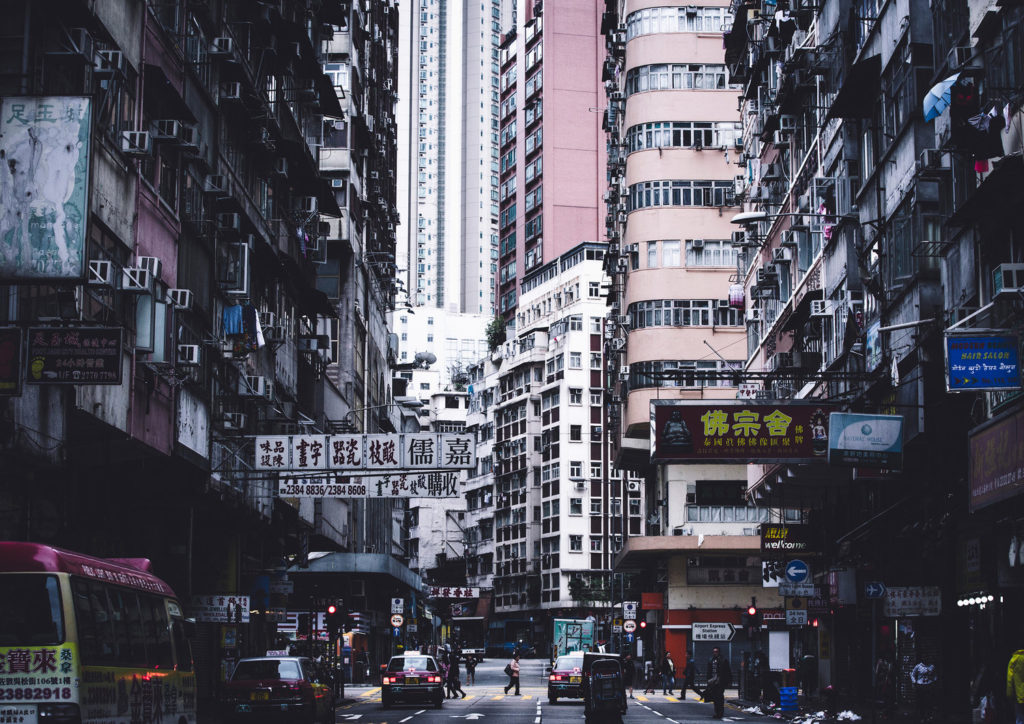 Many people see Hong Kong as a country of glitz and relative wealth. Did you uncover anything about the country that people might not expect?
I can understand the preconceived belief that Hong Kong is a city of wealth, however I wasn't remotely fascinated with that side of the country. All throughout Hong Kong island central there's luxury stores and massive advertising for Rolexs, there's so many super cars and German whips flying around the city, but I could never get an answer as to who owns them or where they live.
Staying in Kowloon, I was speaking to people on the street about where they lived, how they travelled and hour on the train to the market for their fresh produce. Homeless people on the street so thankful for the equivalent of $2 and bottle of water. I guess there's a mix everywhere in whatever country you visit. I was more fascinated in the unseen and raw areas of the city than the glamourised, westernised culture.
Depending where you visit, you will see different things. Heading out to LoWu on the train line and visiting the old city, I was being asked to have my photo taken with people (for whatever reason) and people approaching me to ask about my camera. Then in the city, there would be a mid twenties Hypebeast that would lower his face mask to ask my for a lighter whilst completed decked in Supreme and Off-White.
What do you want people to get out of seeing Hong Kong in your exhibition?
My initial aim was to showcase Hong Kong, Kowloon specifically from my perspective as a visitor. However that idea quickly morphed into something much bigger. I think after the fourth visit, I was selecting images and realising that the content I was capturing was turning into an appreciation for the city and a wider view than mine. I was picking to showcase a single moment in time that would have otherwise been missed over the standard capture of the busy city and glamourising the imagery.
I would love to know that this body of work could be appreciated by anyone who has ever been a resident or currently is, someone who has ever visited and experienced Hong Kong, or even for face value as foreign street photography. If I'm able to have 'Kowloon – In Transit' evoke one thing, I hope I'm able to showcase a relatability of the city for tourists or residents that can understand the atmosphere and my interpretation of the everyday life in this beautiful city with a slightly grimey edge, captured from a street photographer's point of view.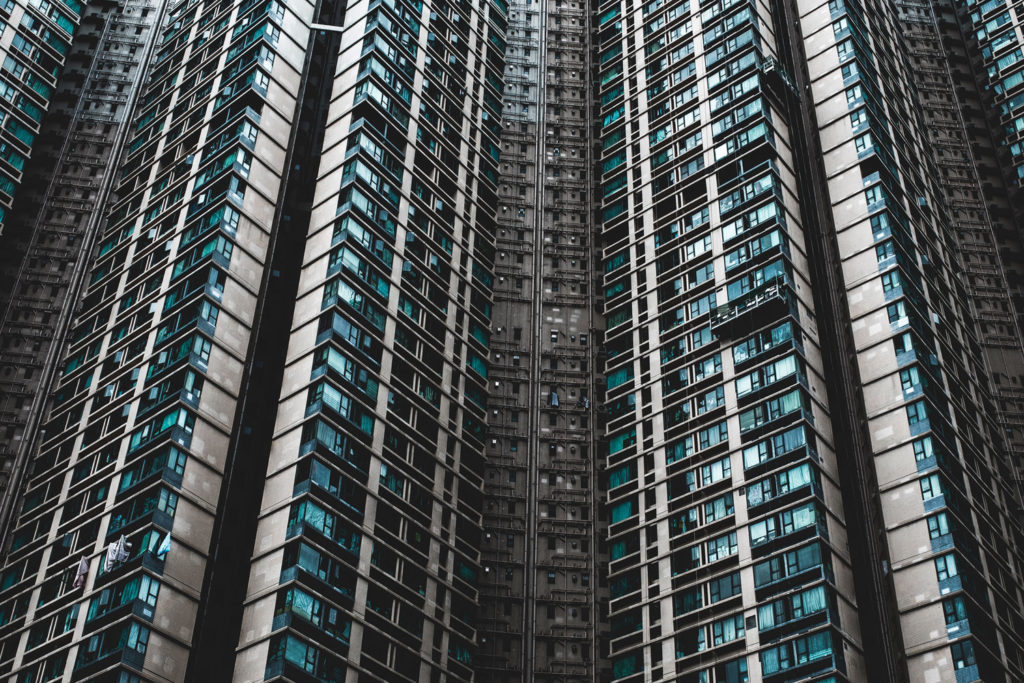 You said that this is the first of your 'In Transit' series. Which other locations will you profile?
The bigger picture for me with 'In Transit' is to release several iterations of travel photography with limited exhibitions/zine releases until I have amassed a large enough body of work to curate a single project 'In Transit' including all of the several iterations amongst a handful of outlaying content that hadn't been featured, from quick stop overs in certain cities with limited content.
What's on the cards for Billy Zammit in 2018?
2018 has started off incredibly! I've been focusing on 'Kowloon – In Transit' for the past 4-6 months, however have been manic with my freelance work. Mostly music & fashion this side of the year, however I'm off to Europe in April for some time so there's going to be a lot of things going on while I'm over there. I'm looking forward for what's to come and just trying to do one thing at a time!