Yasmin wears the Ray Ban Round sunglasses available here.
Everybody only gets 24 hours in a day, but Yasmin Suteja seems to possess some very proficient superpowers with the amount of projects she's jugging at any given time.
The Culture Machine queen has been omnipresent in Sydney's creative communities, also spending time in Bali to build her brand and trying her hand at casting, photographing, social media and more. She's also about to launch a series she directed for ABC iView, has ambitions in music and recently appeared everywhere from Highsnobiety to Daily Mail talking about recycled fashion. Huge!
We caught up with Yasmin to talk about growing up as a minority in Australia, the changing face of Bali, and just some of the zillion things she has penned into her calendar for 2017: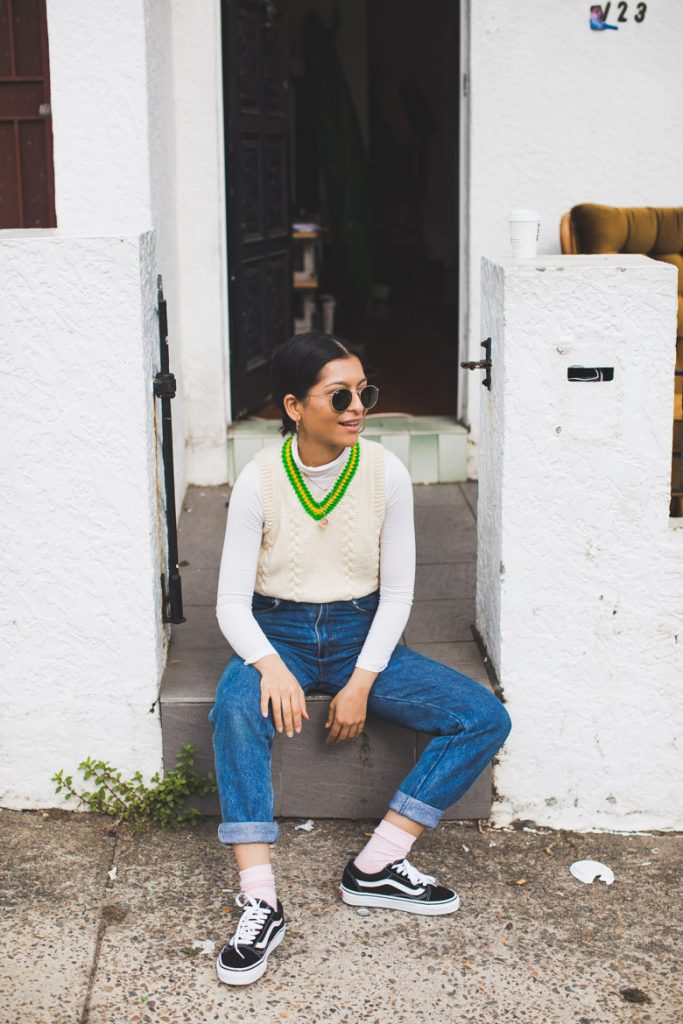 You head up a lot of different roles under the Culture Machine umbrella. How do you keep all of these balanced, and does it get overwhelming at times?
Yes. It definitely gets overwhelming! I'm over in Bali at the moment shooting a campaign, production coordinating, casting, editing and glancing over at 50 unread emails from Sydney, haha.
What was it like growing up Balinese/Greek in Australia?
It was a bit of a culture shock at first. I was born in Sydney but raised in Bali. I moved to Sydney when I was eight, and I went to an Anglican primary school and a Catholic all girls high school. Growing up in Bali, my friends were from all over the world – Italian, Argentinian, American, German etc. It wasn't really something we thought about – we very much embraced everyone – their different cultures, cuisines, religions and traditions.
I remember my first day at school in Sydney very distinctly – I was asked by other kids, 'Are you Indian?" "Why is your mum blonde / light skinned, but you're dark? Are you adopted?" So it was my first real experience of looking at myself as 'different' or 'ethnic'.
I'm so grateful of my heritage. I have two really strong cultural lineages with a long line of ancestors who pursued careers the arts. My mum's side is Greek – my grandfather, Papou was a florist and my great grandfather, Yannis Mitsos was a famous musician who played the sandouri. And one of cousins was an actress, Marina Pavlithou.
And on my dad's side, my grandfather, Kak Mangku is a Hindu priest, my aunty is a seamstress, my dad plays traditional Gamelan.
I grew up doing traditional Balinese dance as well as ballet, playing violin, painting, drawing, singing. I don't ever remember being bored as a kid. My brother and I have always been really close. We were always putting on plays and making home videos. The melting of cultures and traditions was something that really defined my childhood and something I think has definitely impacted on the way I think and feel, and the career I've chosen to pursue!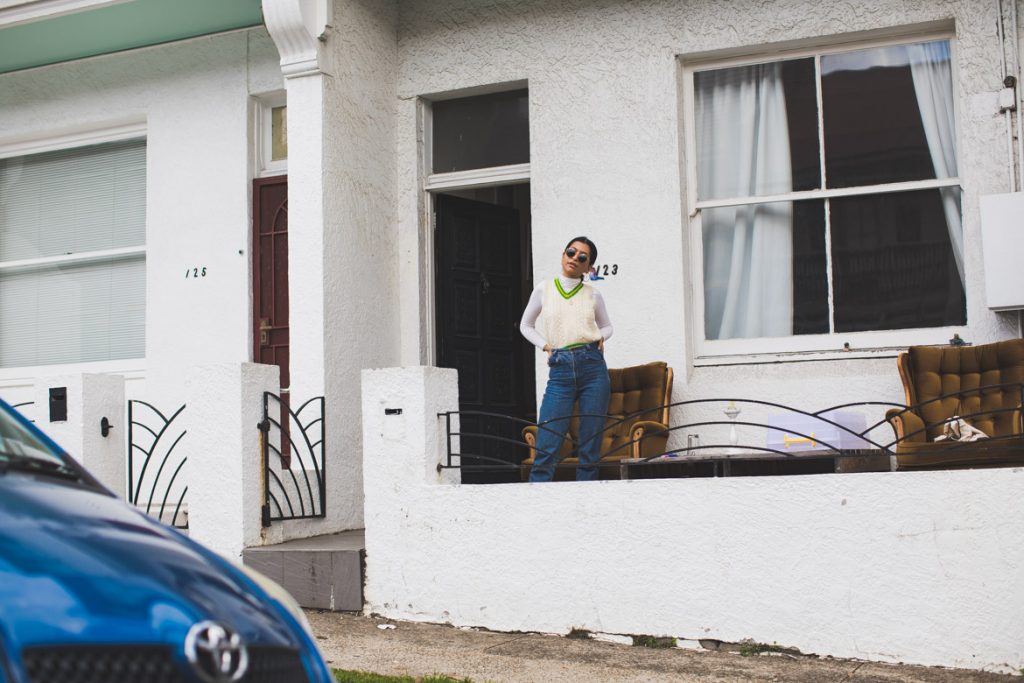 How has Bali changed over the years? When do you think Bali started becoming known as a creative/fashion hub for Australians as opposed to a place to get pissed and buy Bintang merchandise?
Bali has changed so much, and it's continually changing. I'm actually working on a documentary at the moment about my mum. Scanning in her 35mm photos of Bali during the 70s and 80s. Looking back at these photos is incredible. I moved back to Bali when I finished University, and it was in those two years that I really started to notice a shift – particularly in Canggu.
When I graduated mum decided she wanted to open a cafe and asked me to move over with her to help with the marketing. I was reluctant to move because I had planned to start working at a creative agency in Sydney as a junior. I ended up deciding to move, and thought it would be a good place to really develop my photography. Crate became a hub for transient creative folk, and I guess I got caught up in the epicentre of that movement. I was working on Culture Machine between Bali and Sydney and lining up shoots with 'influencers' I had discovered through Instagram.
I started getting regular gigs in social media content creation and booking jobs for the girls that were flying over to work with me and stay at my villa. As the word spread, I had photographers and stylists contacting me about moving over to Bali and developing their portfolios – and asking for advice on where to start.
So yeah, I definitely saw a change, particularly in Canggu. Hardly anyone had heard of Canggu when my mum first opened her cafe, let alone creatives. And now it's known as the 'hipster hub' of Bali!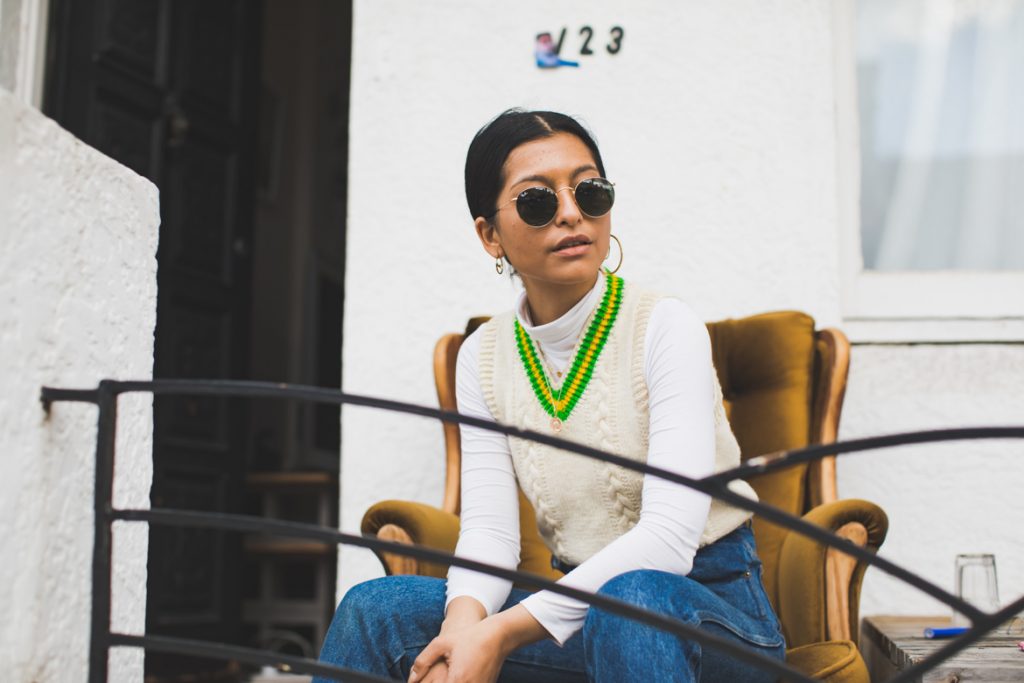 You've recently made your first foray into television with a show on ABC. What's the latest with that and when can we expect to see it on screens?
This all came about when a good friend of mine from uni told me about the ABC Fresh Blood opportunity. She had seen the Instagram videos my brother was making and suggested that we apply! She also said she would come on board as our producer. Long story short – Kai wrote three five-minute episodes of a show called Woes which is loosely based on himself and Luka as two 'millennial' dudes stumbling their way through adult life.
Kai asked myself and our good friend Claudia to direct the series. We had Madeline Kelly and Julia Corcoran producing. It was such an epic team and I'm still on such a high from the experience! I studied filmmaking at UTS and has always wanted to end up in film – at first I was interested in cinematography, but I've now moved more into directing. It was so exciting to be working with a team of 30+ enthusiastic young filmmakers, each with an important role and responsibility.
Woes will air on ABC iView at the end of this month.
You have appeared on plenty of blogs and magazines in your time… But what was it like seeing yourself on Daily Mail?
Kath and I have always been big advocates of second hand and recycled fashion. It's way more fun shopping this way and you end up developing your own unique style instead of following the trends defined by big retailers. Also, I've been doing research into the environmental and ethical impacts of fast fashion – and it's made me a lot more conscious of the decisions I make when it comes to clothing.
When fashion week came around, we made a point of doing something different, and really embodying our view that style doesn't have to cost a fortune, or the planet. We made a YouTube video in the lead up to fashion week challenging ourselves to put together a fashion week outfit shopping only at second hand and vintage stores for under $50.
The Daily Mail picked up on the story and ran an awesome article – we were stoked!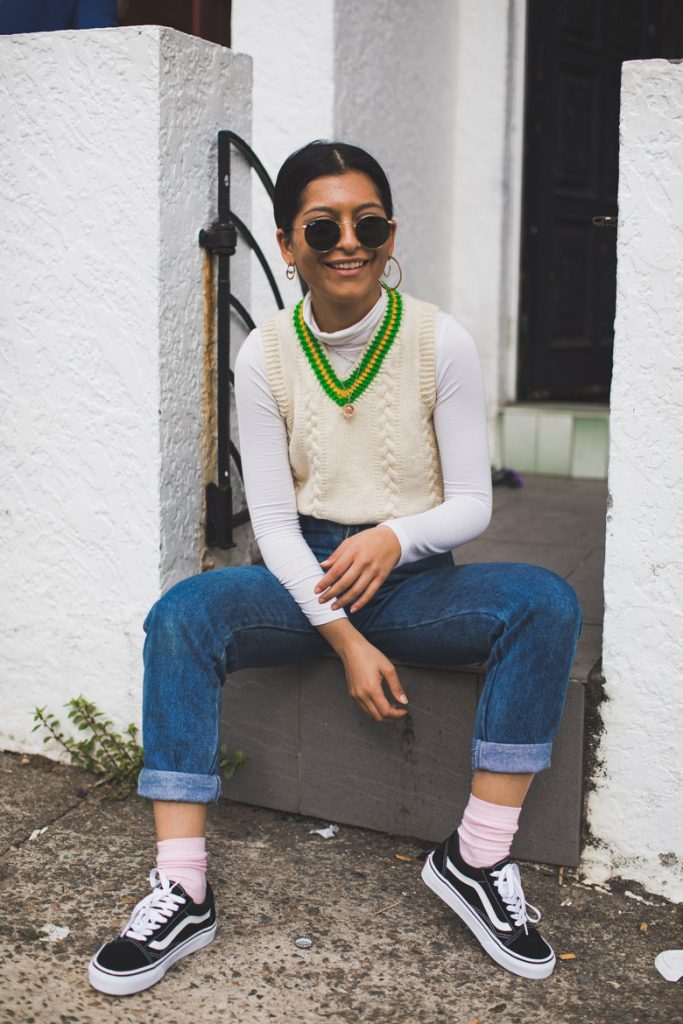 What are some fashion trends you'd like to see come back in 2017/2018?
Buffalos.
You said that you used to sing growing up. Any plans to pursue music again, and who's one Australian musician you'd love to work with?
I keep saying I'm going to get back into music, and then just not having any time to do it. I don't read or write music and I don't play an instrument, so I feel pretty limited when it comes to what I can actually do. I mean if the opportunity came around where someone just wanted to use my vocals I'd be super down for that.
I've commissioned tracks with amazing Melbourne based producer Tobiahs Fakhir – he did the track I used for my recent Cotton On video – and would love to work with him on some vocals!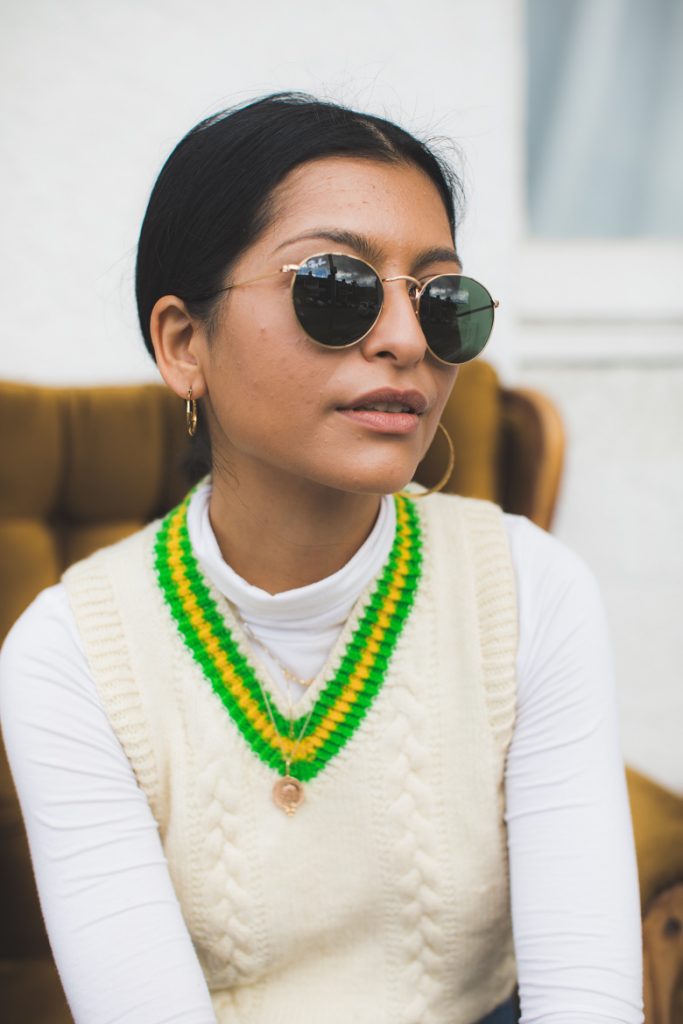 Name three songs that describe your life right now?
The Internet – Girl, Hiatus Kaiyote – Nakamarra, Kali Uchis – Loner.
Where do you hope you'll be in 20 years?
Hopefully retired in Bali with three little boys.
What's on the cards for Yasmin in 2017?
I'm actually working on something with Ainsley from Sticks and Stones agency and producer Aislinn Lowe at the moment that I'm really excited about. It's a web series called Realness TV exploring real stories told by real women.