Adult Swim finally give us the Rick & Morty that speak our language.
Ever wondered what a mash-up of Rick & Morty and the characters from the infamous ciggy-butt brain video would look like? Well, wonder no more. Adult Swim have released a new episode of the show, only this episode was created by Aussie animator Michael Cusack – the same who bought us clips like Yabby Hunterz and characters like train station deros Damo and Darren.
The bushworld adventure sees Aussie Rick kidnap Aussie Morty as they head towards Bendigo in his beat-up car, and then as per-normal, the adventure spirals into crazy and silly events including Morty being forced to put a witchetty grub on his penis and a talking ghost-ute – of course.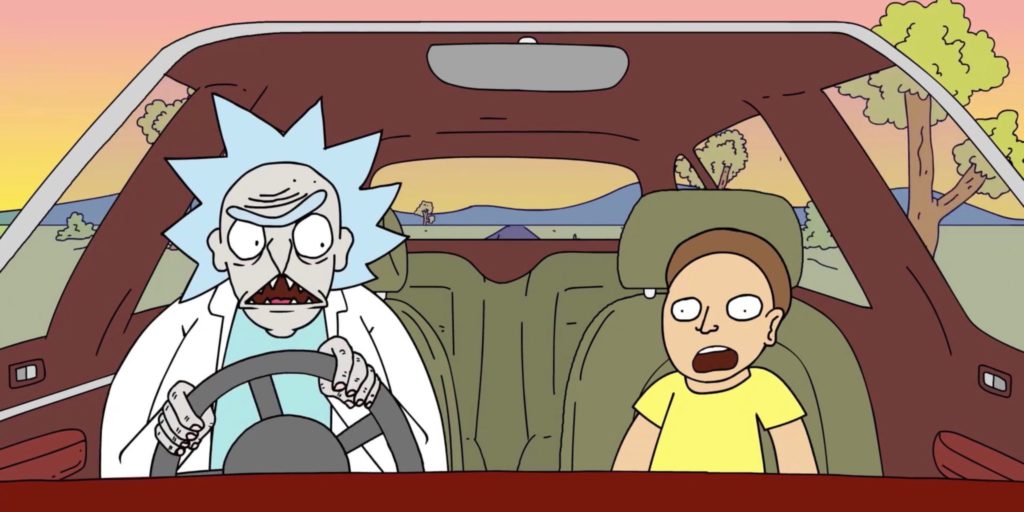 The episode echoes classic Rick & Morty storylines with a Aussie twist, and hopefully will go a little way to bridge the gap between seasons three and four of the hit cartoon, though fans will be disheartened to hear that the creators and the network are currently embroiled in contract negotiations that could mean there'll be another lengthy wait before we get some new episodes.
Click here to head over to Adult Swim and check out the full 10 minute episode.