In what's becoming an all too common story for Sydney, another iconic venue could be closing to make way for high-rise accomodation.
Infamous pub Scruffy Murphy's, which sits on Goulburn Street and borders Chinatown and the CBD, could be shutting to make way for a 40-level building to house a hotel and apartments. KGH Co Pty Ltd, who are the new owners of the building sitting on the busy intersection, have lodged a stage one development application with the City of Sydney.
The $127 million proposal includes the demolition of the Scruffy Murphy's site and adjoining buildings, making way for a 240-room accomodation building. According to reports, "the hotel will span levels four to 21, while levels 24 to 39 will be dedicated to private apartments." Remaining floors will house a reception, gym, and retail spaces.
We're pretty sure every Sydneysider has stopped by Scruffy Murphy's for a beverage at some point, with its raucous atmosphere, influx of Irish tourists, and conveniently-located kebab stand next door. After the recent closure of Scubar last June, and the rapid erosion of party districts like Kings Cross, it will be sad to see another venue shut its doors and be replaced by lifeless apartments.
Sad face. Stop by Scruffy Murphy's next time you're on a pub crawl, because it could be your last chance to sink a schooner in one of Sydney's most infamous watering holes: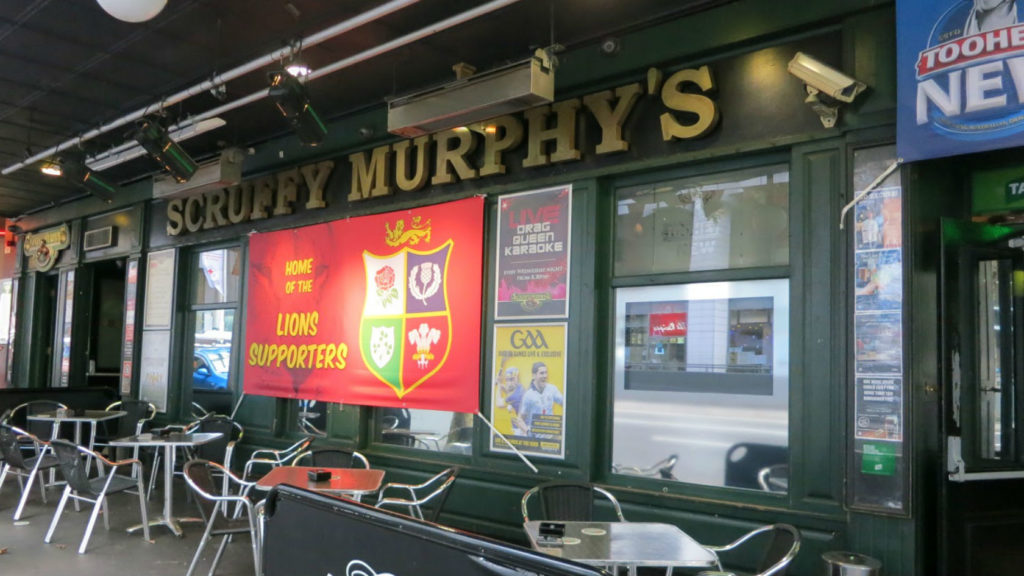 Image via Sydney Emerald City