Have you been swiping left more than you've been swiping right in recent months?
That might be because all the good ones have escaped to greener grass – more specifically, a members-only version of the dating app called Tinder Select. According to TechCrunch, Tinder Select is where CEOs and supermodels mingle online more freely with upper echelon users, without having to wade through a sea of plebs and commoners like us. They quote a source who says that the exclusive app is for "for celebrities and people who do really well on Tinder."
The article goes on to state that Tinder Select has been operating for at least a few months, and invites beautiful people to join the app, some of whom have the power to nominate others to join. However, those who have been nominated are unable to invite others, preventing the app from losing its exclusivity. Therefore, the threat of poor and ugly people joining remains low.
Design-wise, Tinder Select looks a lot sleeker than regular-ass Tinder, with elegant blues replacing its trademark flame aesthetic: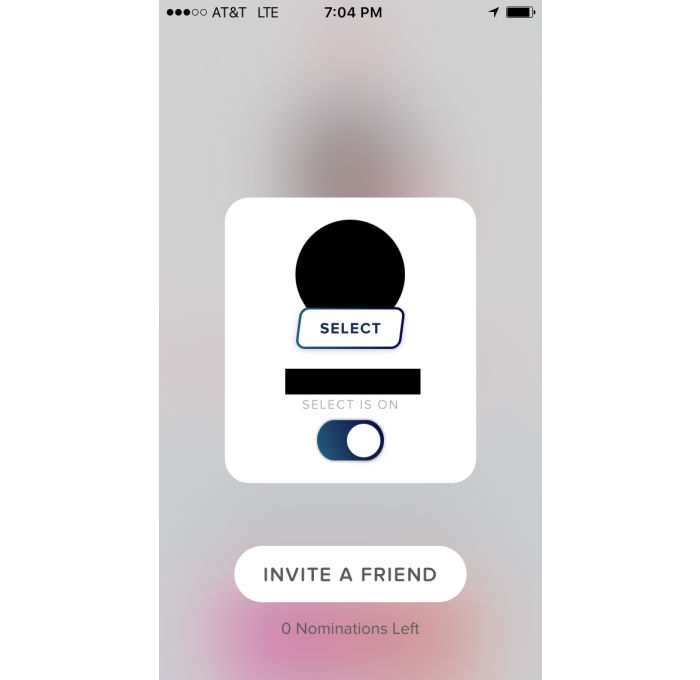 TechCrunch go on to state that Tinder declined to comment on the story, only adding to the mystique of the secret version of the app. This is starting to feel like The Quahog Beautiful People's Club that Peter joins in Family Guy, or a way sexier version of the Stonecutters in The Simpsons.
Let us know if you score an invite.