Photographer Brayden Smith hung with the UK lads during their recent visit for Laneway Festival.
While Glass Animals were in Australia recently for Laneway Festival, one of our favourite photographers Brayden Smith spent a day with the UK indie-rockers as they soaked up some culture in the streets of Surry Hills, while Glass Animals shared some stories and tips on how to tourist with LWA.
LWA: Glass Animals' sophomore album How To Be A Human Being sees you in semi-autobiographical mode, musically reflecting on the encounters they've had with different human beings all over the world, characters and communications that inspired the albums' tracks. Which human beings have made the most impact on you?
Edmund Irwin-Singer: Liam Gallagher! For being the true reincarnation of John Lennon.
Dave Bayley: I'm going to go with my Mum. she makes the best cake on earth. And I really love cake… I get the chance to see her in between tours and when I do I end up just falling asleep on her sofa instead of actually hanging out with her. Sorry mum. She's been very supportive of all of this Glass Animals nonsense. Always at the shows starting circle pits and things…
Joe Seaward: My favourite human is Dave Bayley. We've been friends for a long time. We often finish each other's sentences and love to play games with each other. His favourite food is cereal which is one of my faves too. He is a very nice human. And I think we could all learn a lot from his positive outlook and very strong work ethic!
Drew McFarlane: I'm granting my dog Rohan honorary human being status because most days he spends sitting bolt upright at the top of the stairs where he can intently observe everyone going about their business… studying how to be a person.  
The Record Store, Surry Hills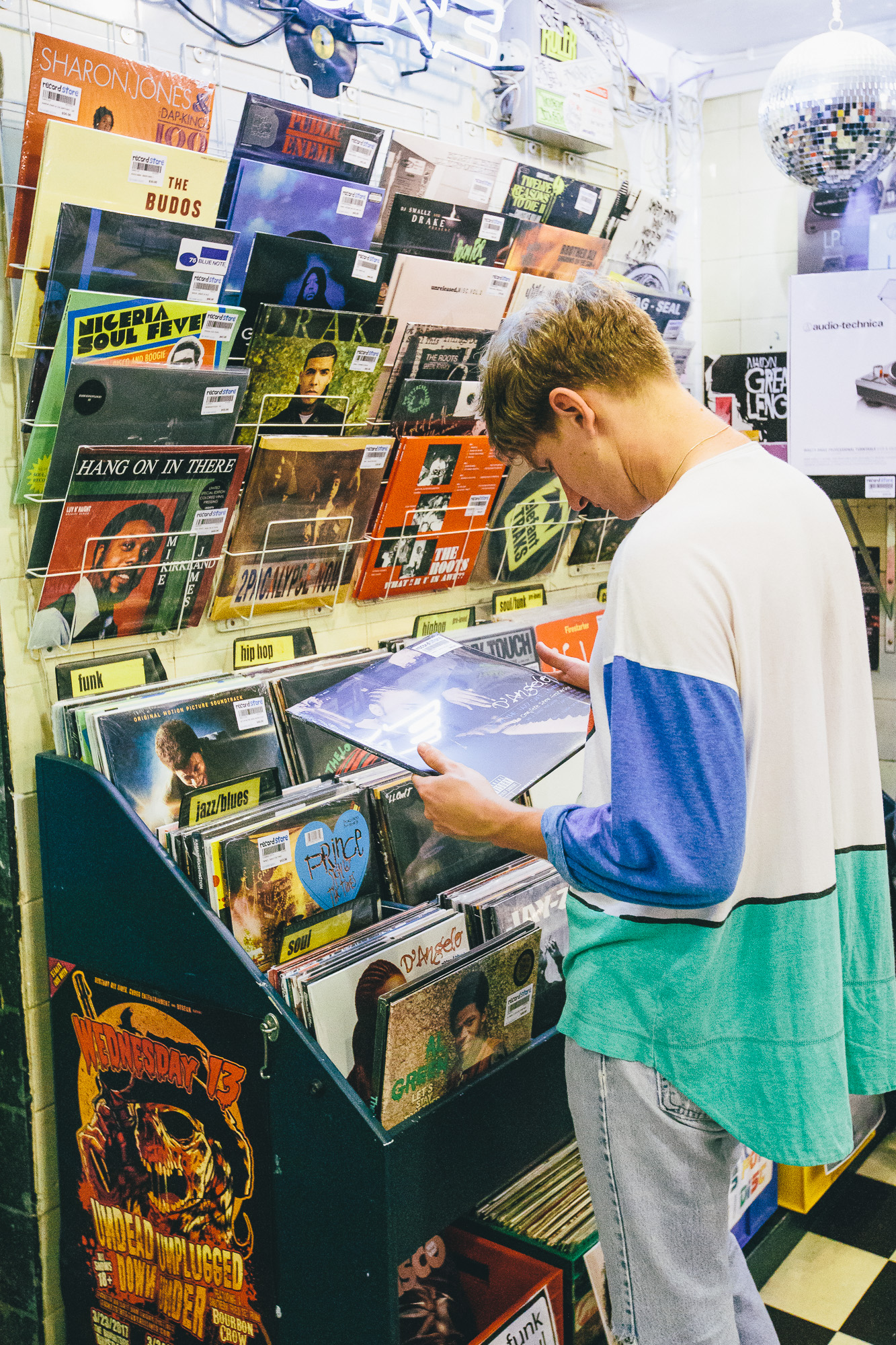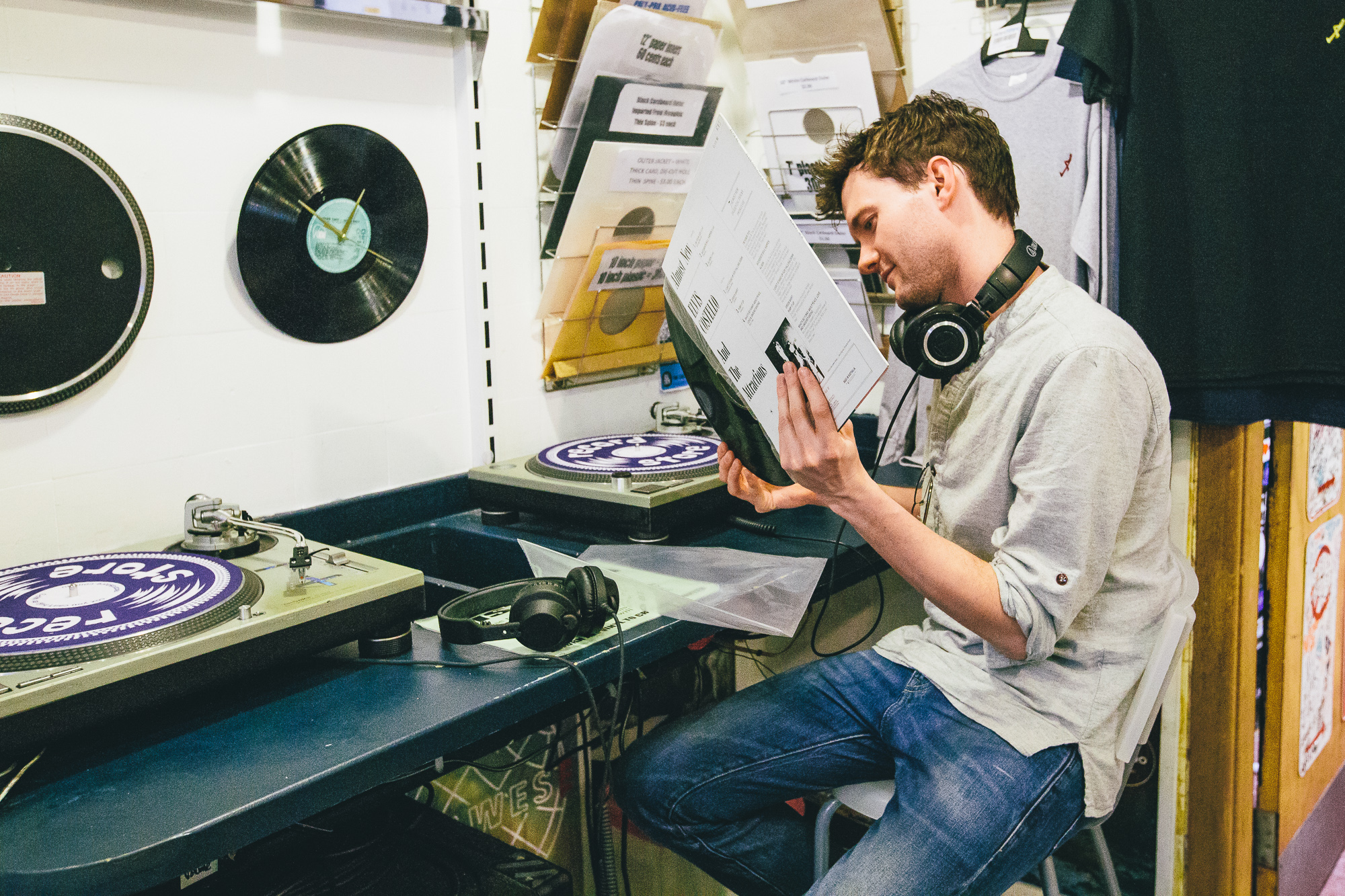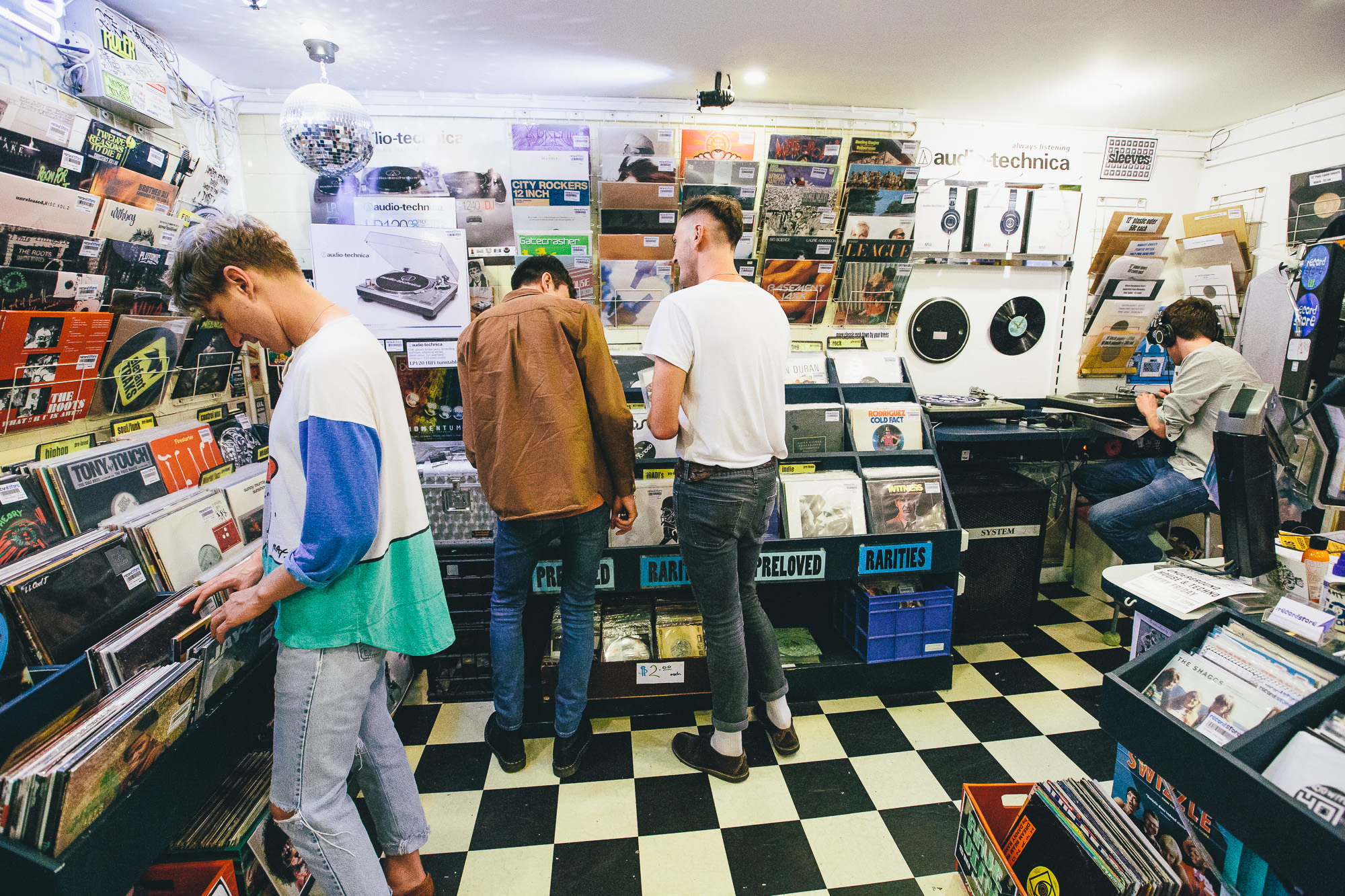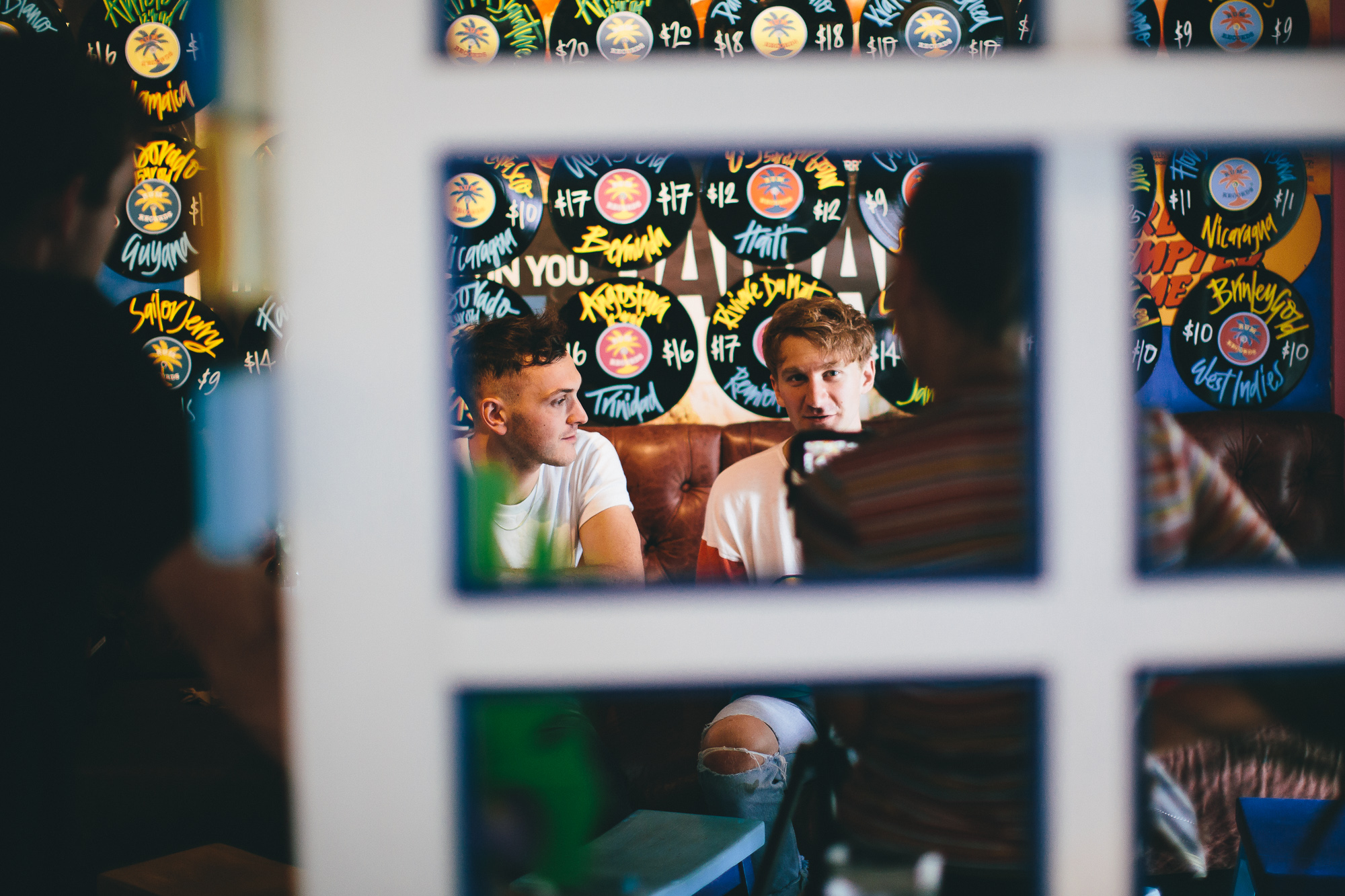 LWA: You've recently toured Australia for Laneway Festival, and you swung by Oz in 2016, too – so fair to say the band's been able to spend a bit of time learning "How to be an (Aussie) Human Being"! . What's Glass Animals' #1 tip to overseas artists touring down under for the first time?
Drew: Flat whites all the way. The rest of the world is beginning to catch on but they're still the best in the world here in Aus! That and bring a big bag of rolling tobacco with you, cause nobody can afford to smoke here.
Joe: What Drew said about coffee. I recommend that in Australia!
Dave: Try to come a few days early! the jet lag from the UK is a real bas****. Get some melatonin too. otherwise you'll be going on stage feeling like a zombie. Also – Australia is wicked and a couple days off will always be mega…. go to the beach.  Also: sun cream. A certain someone fell asleep by a pool once. He was only out for about 25 minutes, but I've never seen such a bad sunburn. Sun is damn strong down under. slip slop slap. Get it on ya!
And get dumplings! I think my fave spot is Shanghai Dragon. The original juicy chicken mini-bun. Holy crap. Veggie ones good too.
Rosie Campbells, Surry Hills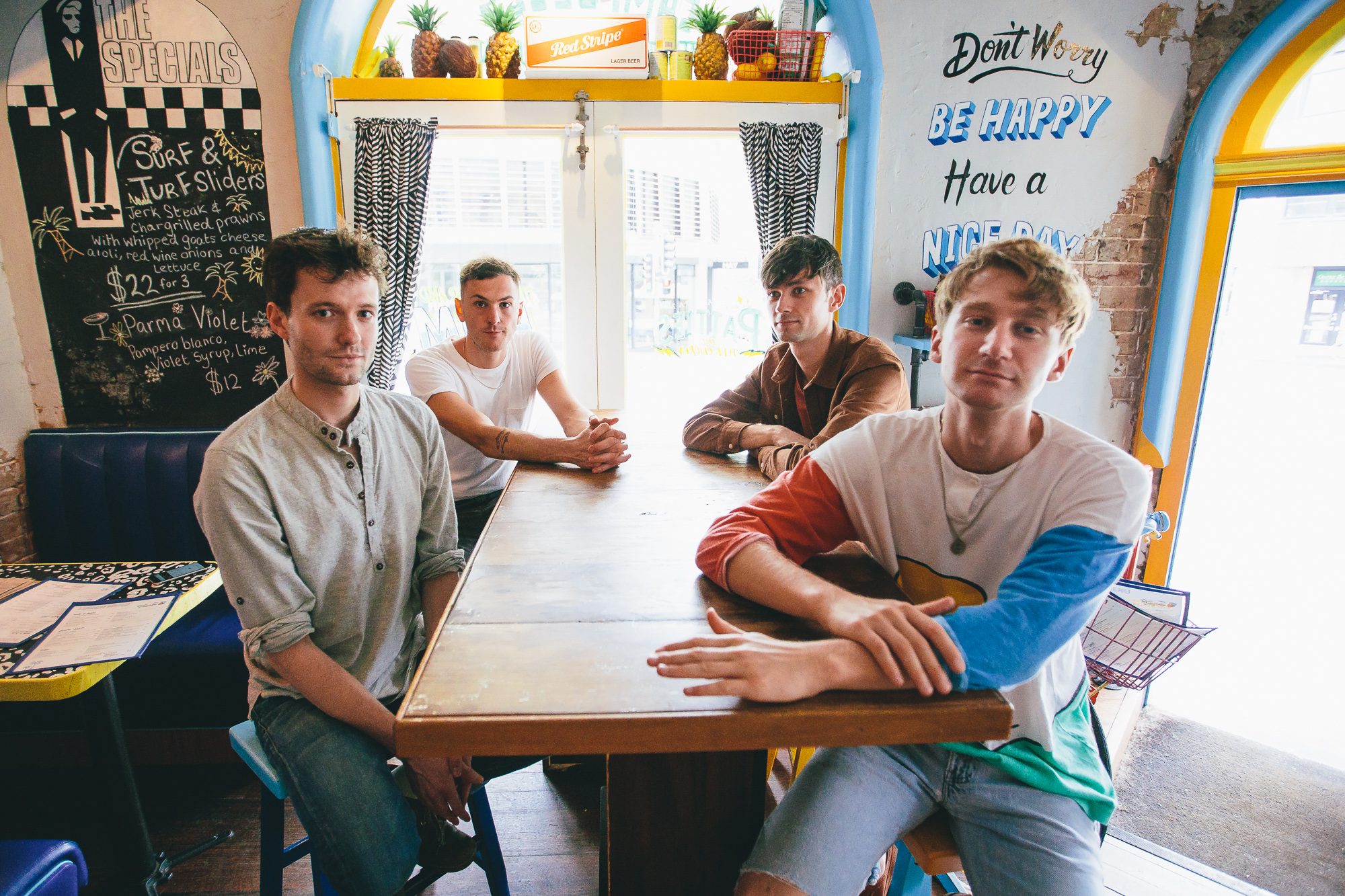 LWA: What's the worst idea you've ever had?
Drew: Stealing a canal boat and letting ed captain us deep into Wales. The canal boat Gestapo caught up with us eventually… It wasn't pretty.
Edmund: showing up for first rehearsal with my mates back in 2010 wearing a suit. If I'd only been wearing jeans and a t shirt they probably would have thought I wasn't so cool and kicked me out, so I wouldn't still be stuck with them idiots now.
Joe: I can tell you one of my best ideas – which Drew laughed me out of the room with last night – an electronic cigarette that doubles up as a breathalyser! You blow for you blood alcohol levels and suck for very safe nicotine. I thought it was a fantastic plan. No one else agreed!
Dave: I once decided to jump on Joe's kick drum at the end of a show and it completely couldn't take my weight and collapsed. I fell like a wet rag. I ended up face down flopped across the whole of joe's drum kit…he kept drumming for a bit spanking my flesh until he realised i'd basically ruined everything. Also, Ed once was changing trousers in the middle of our dressing room. at the moment when he was just about to zip and button up, a new exec from our label knocked on the door and I let them in. instead of completing his entrouserment, ed dropped his trousers, which fell to his ankles and extended his hand to our new team member. Why didn't you just finish putting on your trousers first ed?!
Cream on Crown Vintage:


The Enmore Theatre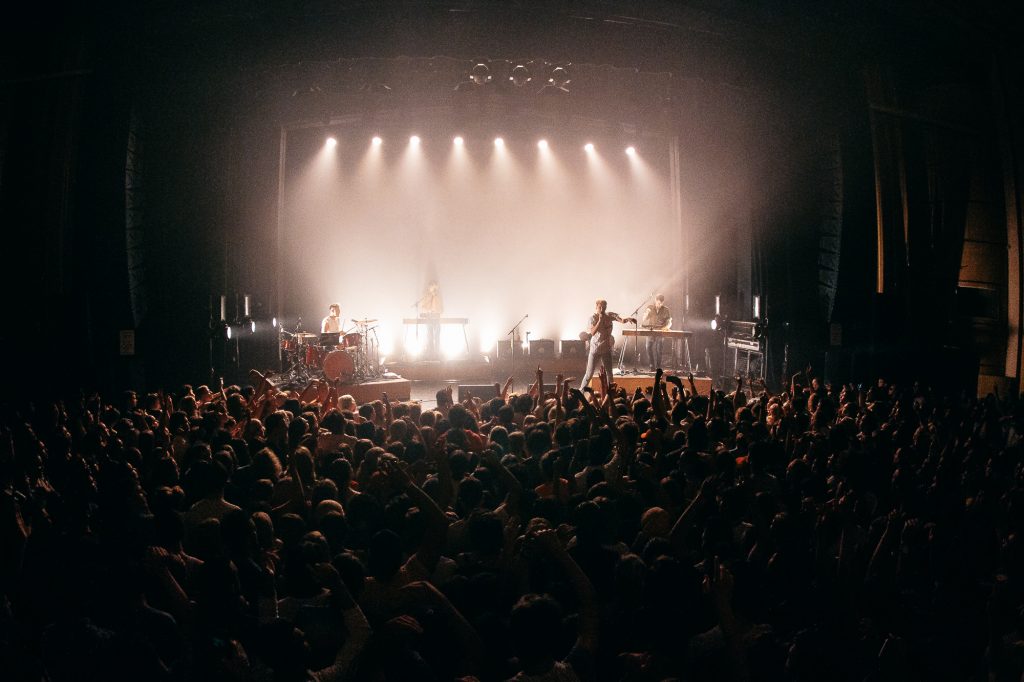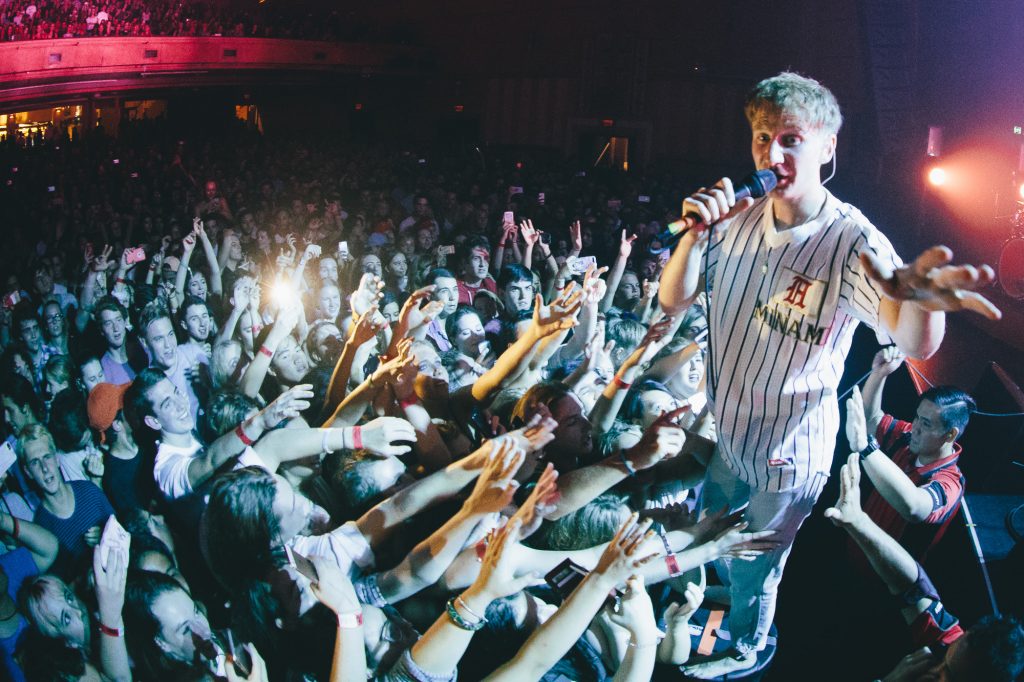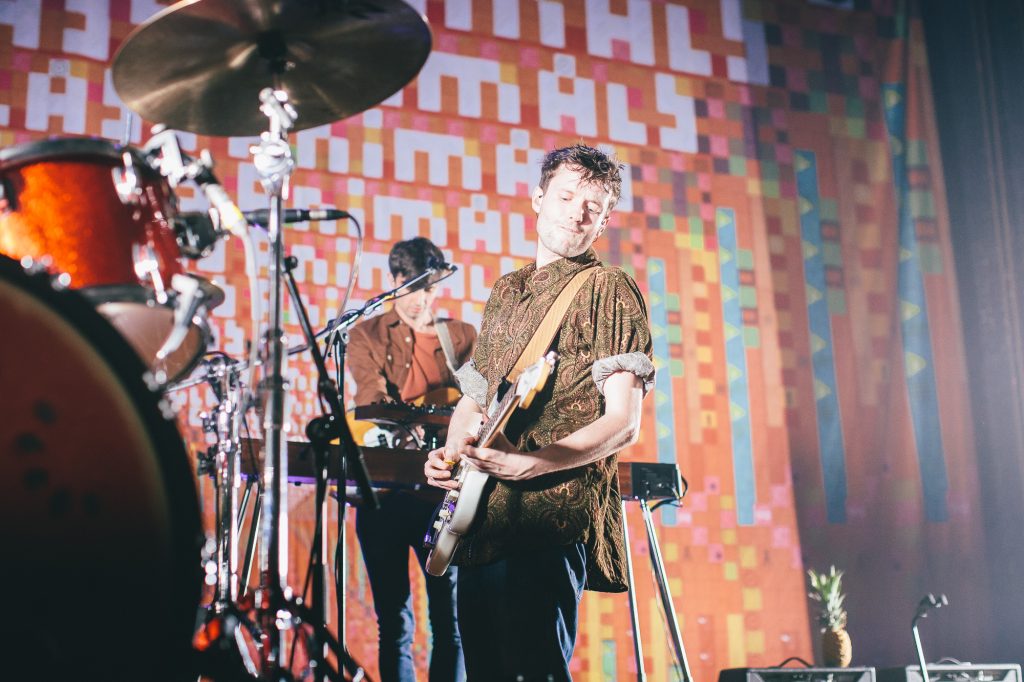 Location: Surry Hills
Date: February 2017
Photographer: Brayden Smiths (BCS Imaging)