In exactly a fortnight, we'll be in a Balinese poolside paradise to experience For The Love's latest music and lifestyle event.
This time around, For The Love have recruited Duke Dumont for headline duties, taking over Mrs. Sippy Bali on September 26 from the afternoon and well into the evening. Teaming up with Nana Judy, Abiichi, Lifestyle Retreats, Bali Bible and yours truly, it's bound to be one of the year's highlight events in one of the region's most beautiful locations.
We've outlined five reasons below as to why we're beyond keen to head to For The Love. Read on below, and grab your tickets right here:
A BRAND NEW VENUE: MRS SIPPY
Let's just be blunt: Pool clubs in Bali are exponentially better than those in Australia. Having only opened a few months ago, Mrs Sippy is a new entrant on Seminyak's bustling streets, but has already become one of its most favoured venues. Spreading over 6000 square metres, the pool club is covered in neutral tones, palm trees and a man-made sandbar that replicates the aesthetic of an outdoor beach, but with all the convenience of a club: Namely delicious cocktails, woodfired pizza and table service from ever-attentive staff. Hot tip: Don't sleep on their strong smoothie selection.
For those who like an adrenaline rush, there's diving platforms with three different heights. For those who like their days a little more relaxed, you can snag a poolside bed and recline in the sun all day before getting up for a little dancefloor action when For The Love hits. The luxury Bali venue also provides an unbeatable tropical sunset, where you'll be able to spot kites dancing in the wind from the nearby beaches.
ONE OF HOUSE MUSIC'S FAVOURITE INTERNATIONAL STARS
From working with early mentors including (former Major Lazer producer) Switch, Duke Dumont has grown to become one of the UK's most celebrated producers of the decade. He's put out banging remixes for artists like Santigold and AlunaGeorge, and even the likes of EPMD and Gucci Mane.
And while his dancefloor-ready remixes had a tendency to kick up the BPM and fill clubs (like his much-loved Fabric) with ease, his originals have become favourites, too. 'Need U(100%' and 'Won't Look Back' both hit the top of the UK charts, while 'Ocean Drive' has been remixed by Australia's own breakout stars like Alison Wonderland and Hayden James. His new joint, 'Real Life' with Gorgon City and Naations, is also a belter.
AND SOME FAMILIAR NAMES, TOO
It wouldn't be For The Love without some Australian names on the bill – and this time around, Set Mo will be taking over the decks. Anybody who visits Bali knows that Set Mo are on repeat very regularly in their clubs, and so the live set makes sense, especially with their infectious single 'I Belong Here' currently doing the rounds.
Having played festivals and club sets relentlessly over the past few years, Set Mo have proven their versatility – especially with their infamous four-hour 'Stamina Sessions' just wrapping up in Australia. We're sure that they'll have no problems playing in the Bali sunshine.
A PROVEN TRACK RECORD
Since making its debut in Melbourne, For The Love has expanded its brand internationally, throwing events on Los Angeles rooftops and beachside Bali venues. They've hosted the likes of Flight Facilities, Hayden James and Touch Sensitive, and while their last Balinese event took place at Canggu, this time they've settled in Seminyak. Still, the ethos will remain the same: Tropical vibes and great music in picturesuque, carefree settings.
For The Love has become an event that you can trust – and if you'd like some visual evidence, please see our galleries from their previous events here and here.
JUST ANOTHER REASON FOR A VACATION
Who doesn't love a vacation? When it comes to international escapades, Bali is basically a stone's throw away from Australia, and one of our favourite places to kick back for a few days. You can find pretty much anything in Bali: Great food, convenient shopping, a monkey temple, beautiful beaches and yes, For The Love's latest event. Like we said above, the Bali pool club experience is very different to that in Australia, so prepare for a very nice time.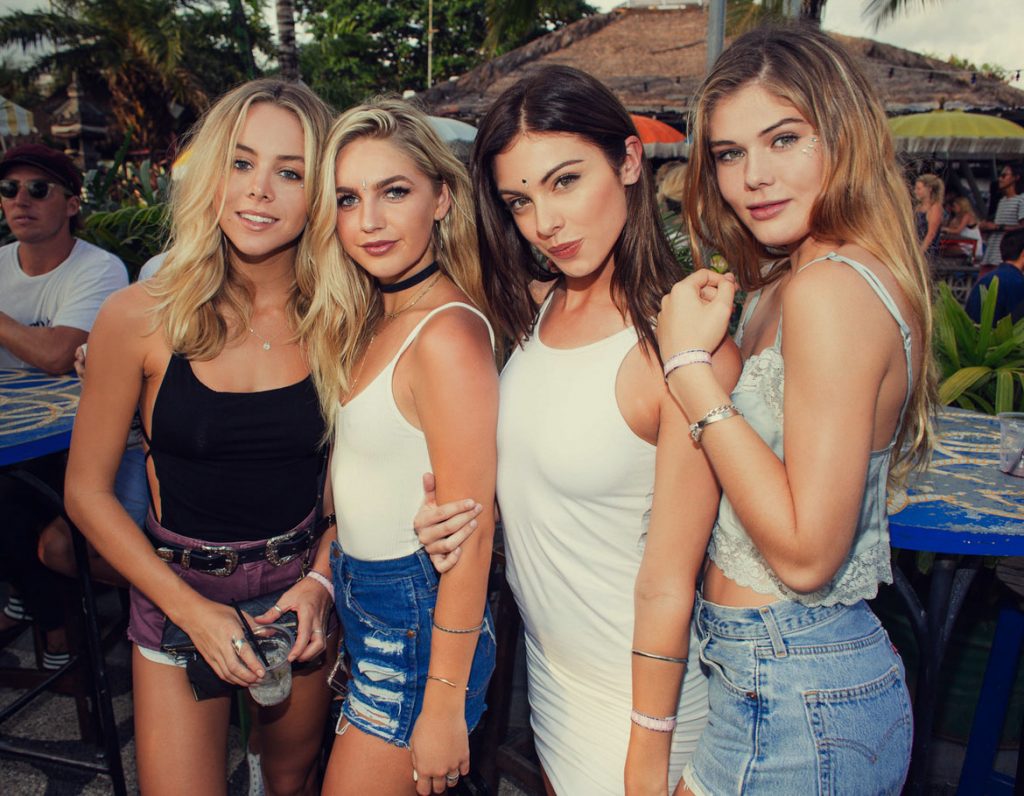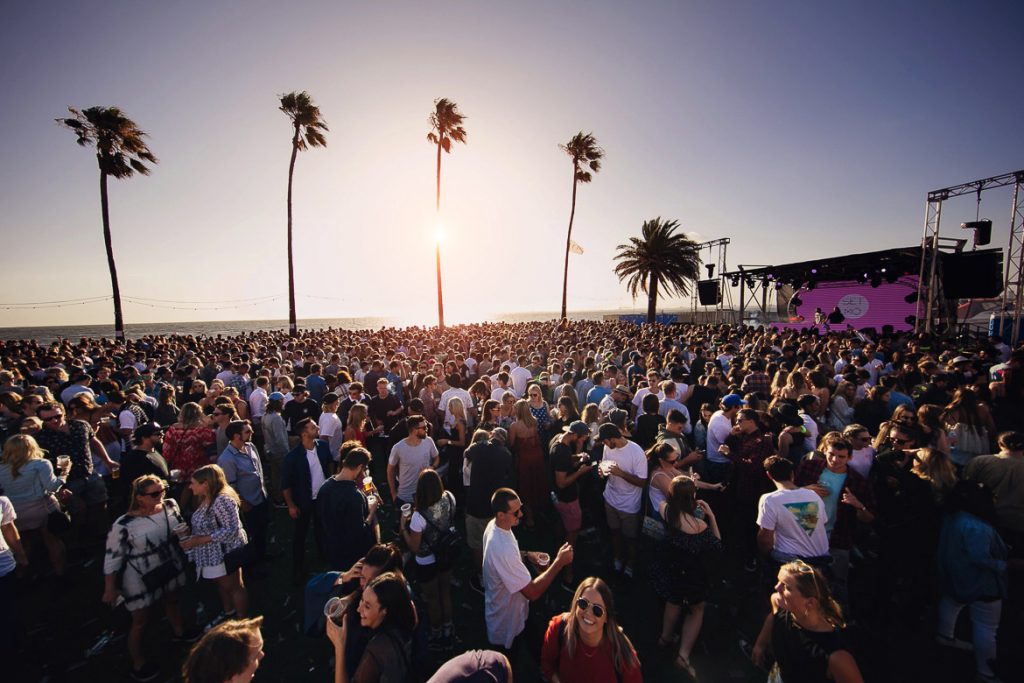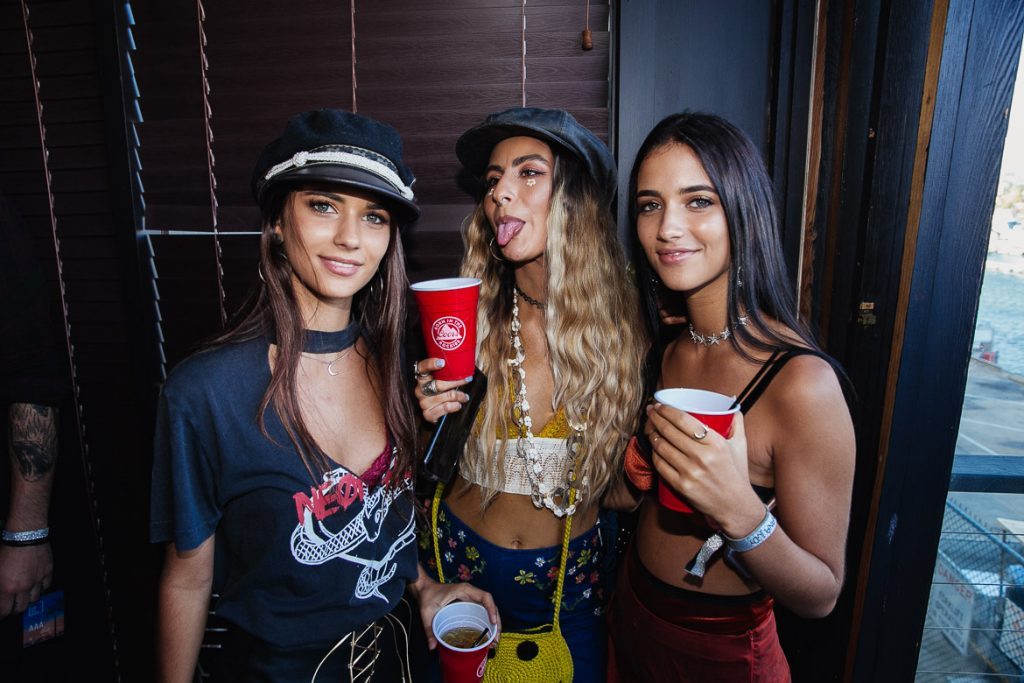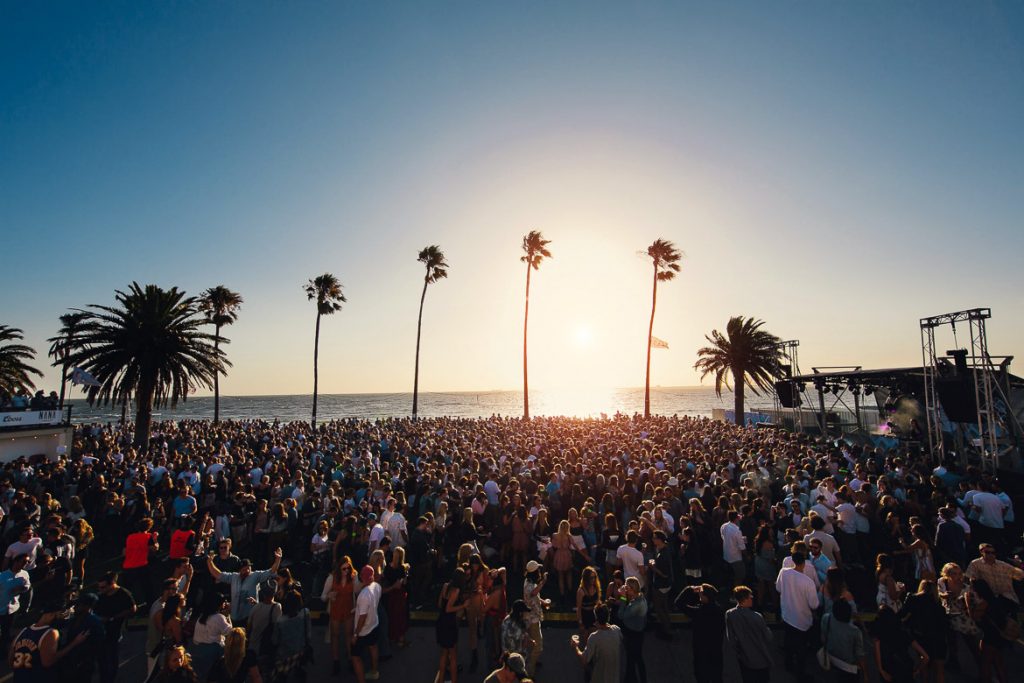 September 12, 2017