When we showed up at the MGM Grand in Vegas today for a scheduled chat with rapper-turned actor-come entrepreneur Ludacris and Sports Illustrated model Chrissy Tiegen, we didn't have high expectations. Not for reasons negative. But largely because the superstars are busy as fuck and they've done more press ahead of Sunday's 2015 Billboard Music Awards than the entire LA Clippers team.
But boy were we wrong. With a firm handshake and a "call me Luda", the Fast & Furious star and generation-defining rapper couldn't have been more friendly. Loves Australia and his Jordan kicks. And loved a chat too, going off in tangents about anything from Chrissy's refusal to wear underwear to performing a duet with Mariah Carey if he got a chance. Of course, Mariah is performing for the first time in 16 years at an awards show come Sunday. And we can confirm that from what we saw in rehearsal, she's still got – in every respect.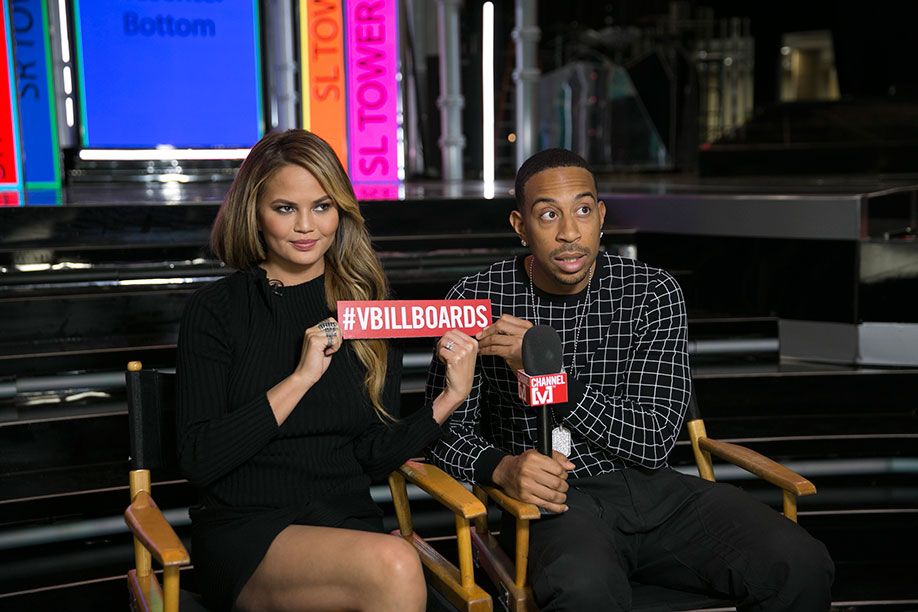 While, Chrissy, what can we say? Beautiful. Brainy. Loose. And fun as fuck. I mean, we already knew she was a babe. But now, it's safe to say we're in love and our hearts will be staying in Vegas – hopefully along with those hangovers…
Nothing was off limits and if there is a cooler celeb on the planet, we haven't heard of them. And together, Luda and Chrissy, they can't be stopped. So don't be an idiot and miss out on watching whatever the hell will happen when those two hit the stage together on Monday morning (AEST). The script's loose. And so are they.
And Luda quipped he intends on taking full advantage of Las Vegas' lax liquor laws – it's basically illegal not to drink in public – and having a shot of tequila or two pre-game. Watch it all on Channel [V] live and exclusive from 10am Monday or head to www.vmusic.com.au/live if you can't get away from the desk.