Words by Ronnie Blakey // Images by Brandon Guilmette
San Clemente, we love ya! Good food, great surfers, friendly towns folk, coupla seedy dive bars (don't go changing Big Helyn's) and only a stumble from everyone's favourite party wave, Lower Trestles.
No wonder this year's Hurley Pro finalists – Brazil's Filipe Toledo and South Africa's Jordy Smith – chose SC to set up a home away from home.
Another perk for the lads is a well-timed run to LAX from San Clemente, only taking an hour and some. From there they can get a direct flight to most venues on the Championship Tour. The traffic can be hellish at times, but for Filipe and Jordy, it sure beats two-and-half day missions with multiple layovers from Sao Paulo or Johannesburg.
The ultimate kickback for their relocation is time in the line-up at Lowers. You could see it in their surfing during the event, they looked more local than the locals. They knew the waves to leave and the ones to go, when to lean hard on the rail and when to go to the air, when to be patient and wait for sets and when to scramble for the little ones. After the first few rounds, it was becoming pretty damn apparent that these two would be fighting over the big cheque.
An honourable mention goes out to John John Florence. John shared the spotlight a little too, until Filipe got him in a wave-starved semi. The final was short on sets but not entertainment. Filipe adapted best to slow conditions and chased scores on small insiders. Jordy hulked his way to a nine-pointer to get back in it but left his run too late. Filipe got his second victory for the season, the only guy with a couple of wins this year. The race to the crown is gonna be one for the ages.
On the women's side of things, veteran Silvana Lima gave more of a solo performance in the Swatch Pro with brief but impressive cameos from Lakey Peterson, Carissa Moore and Steph Gilmore.
The clean sweep from the Brazilians sent their fans into a frenzy. Lowers felt and sounded more like an Ipanema beach party during Carnival than the usually mellow core scene. Filipe and Jordy were both quick to thank San Clemente and its people for the love and that took the sting out of another year without a Californian winner.
From there Filipe's dad, Ricardo, owner of the world's loudest whistle, led the throng off the beach and into the evening celebrations like some kind of Portuguese Pied Piper.
Once again our eyes were your eyes for the moments that mattered and all sorts of other bullshit in between…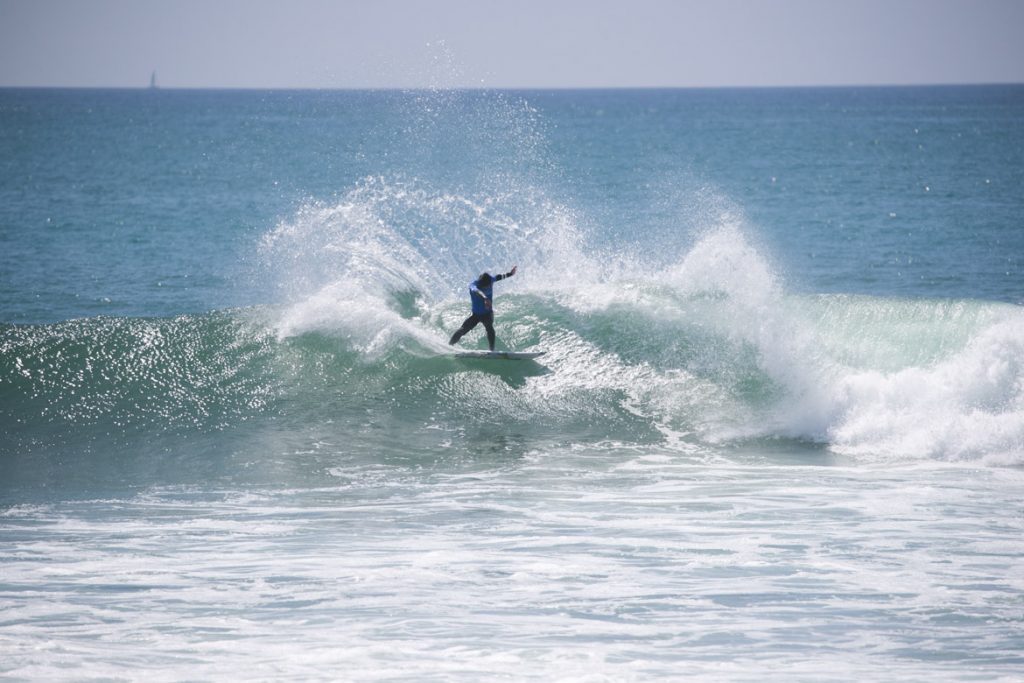 September 19, 2017