Wilson was unstoppable at the Gold Coast.
Sunshine Coast surfer Julian Wilson has taken out the Quicksilver Pro after edging out fellow Aussie Adrian Buchan in the first WSL event this year. The final, which was moved from Snapper Rocks to Kirra Point due to conditions, saw Wilson bust out an impressive score of 9.33 early on, piling pressure onto Buchan.
The huge result, which sees Wilson move to number one in the WSL rankings, is even more incredible considering just six weeks ago he had ruptered the AC joint in his shoulder whilst mountain biking in Glenrock Reserve in Newcastle. His focus was clearly unwavering as he rose above the pain to produce snatch the top spot.
https://www.youtube.com/watch?v=XL8gvfDqIeI
Wilson and his wife Ashley gave birth to their first child, Olivia, just two weeks before the event which no doubt inspired what many long-time observers would recognise as the beginning of what will be an enormous year for the 29-year-old.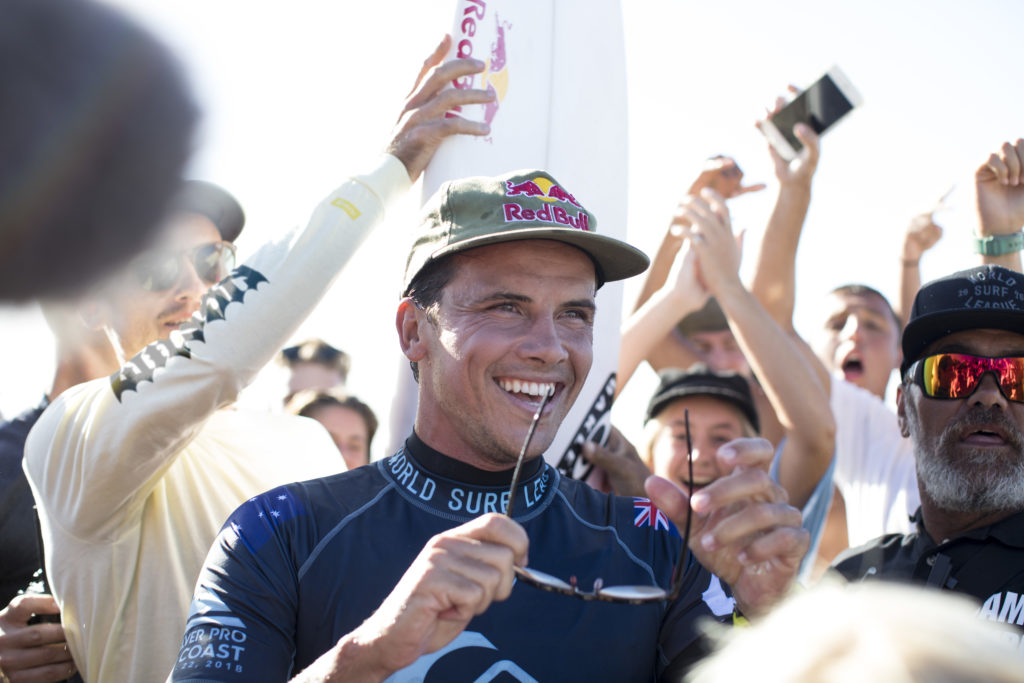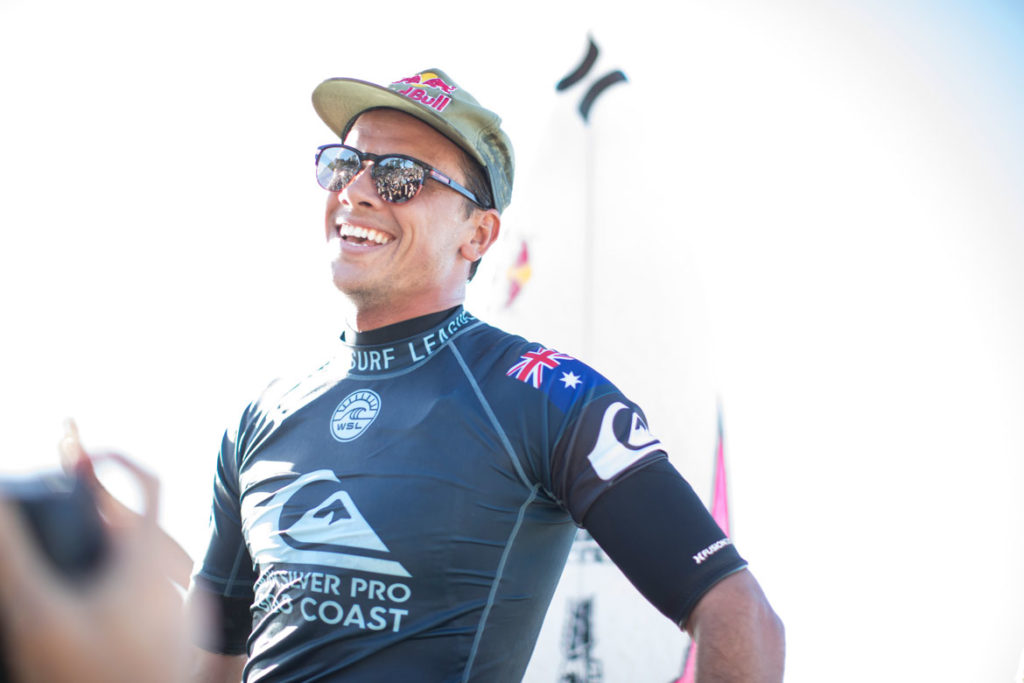 Julian wears the Oakley Latch available here