Header image via tennisworldusa.org / second image via AFP //
Straight disrespect…
Nick Kyrgios has stood his ground against fans at the Acapulco Open in Mexia after they booed him off court for retiring being injured.
The defending champ had to have a medical timeout to have his wrist taped, but was unable to continue after losing the first set 6-3.
The injury has already forced Nick to pull out of tournaments in New York and Del Ray Beach over the last two weeks, so its more than fair for him to concede the match. No doubt that would've been super tough for him.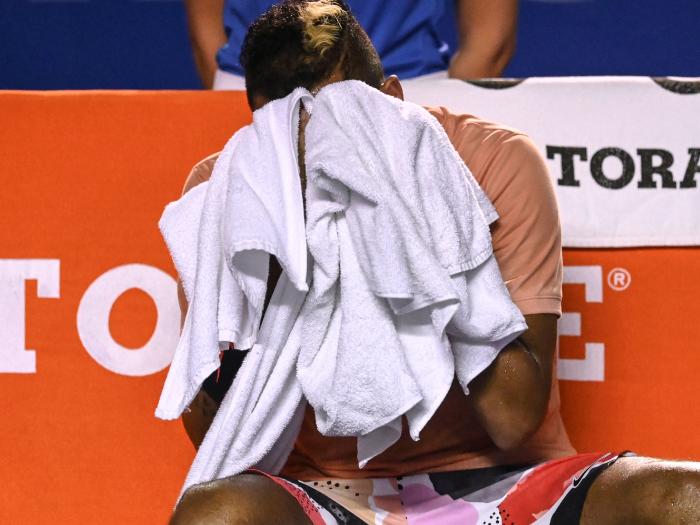 "I've been doing media for the tournament, I've tried to help out. I tried to play. I tried to give the fans a little bit of tennis. And their disrespect? I literally couldn't give a fuck".
That seems totally fair enough, if he's injured there's not much he can do about it. Props to Nick for giving it his all though, and respect for him standing his ground like that. Takes real guts.