Need a hump day pick-me-up? Feast your eyes on this sprawling edition of Frames, courtesy of Derek Bahn.
Derek is a former Art & Design and Photography student, having moved from Santa Cruz to Orange County on the day of his graduation to begin an internship at Hurley. After plenty of hard work, he's now the in-house senior photographer for the surf giant, while also working on a host of creative pursuits alongside his girlfriend and make-up artist, Victoria McGrath.
His edition of Frames is an adrenaline rush through surf, skate and punk rock – shoutout to Davey Havok – while also capturing some more intimate and tender moments. Its a sprawling offering that displays Derek's constant strive to get the shot; "I really focus on getting one impactful image. I think one unique, powerful image is way better than getting 10 just okay, decent photos," he says.
Despite having worked with his heroes, Derek says that he's still picking up new skills everyday. "I constantly try to learn new techniques and experiment with lighting and post processing. I think fine tuning and evolving my style using lighting and post processing is not only fun, but it keeps me interested in photography," he says.
See Derek's picks below, and find more of his amazing work over on Instagram: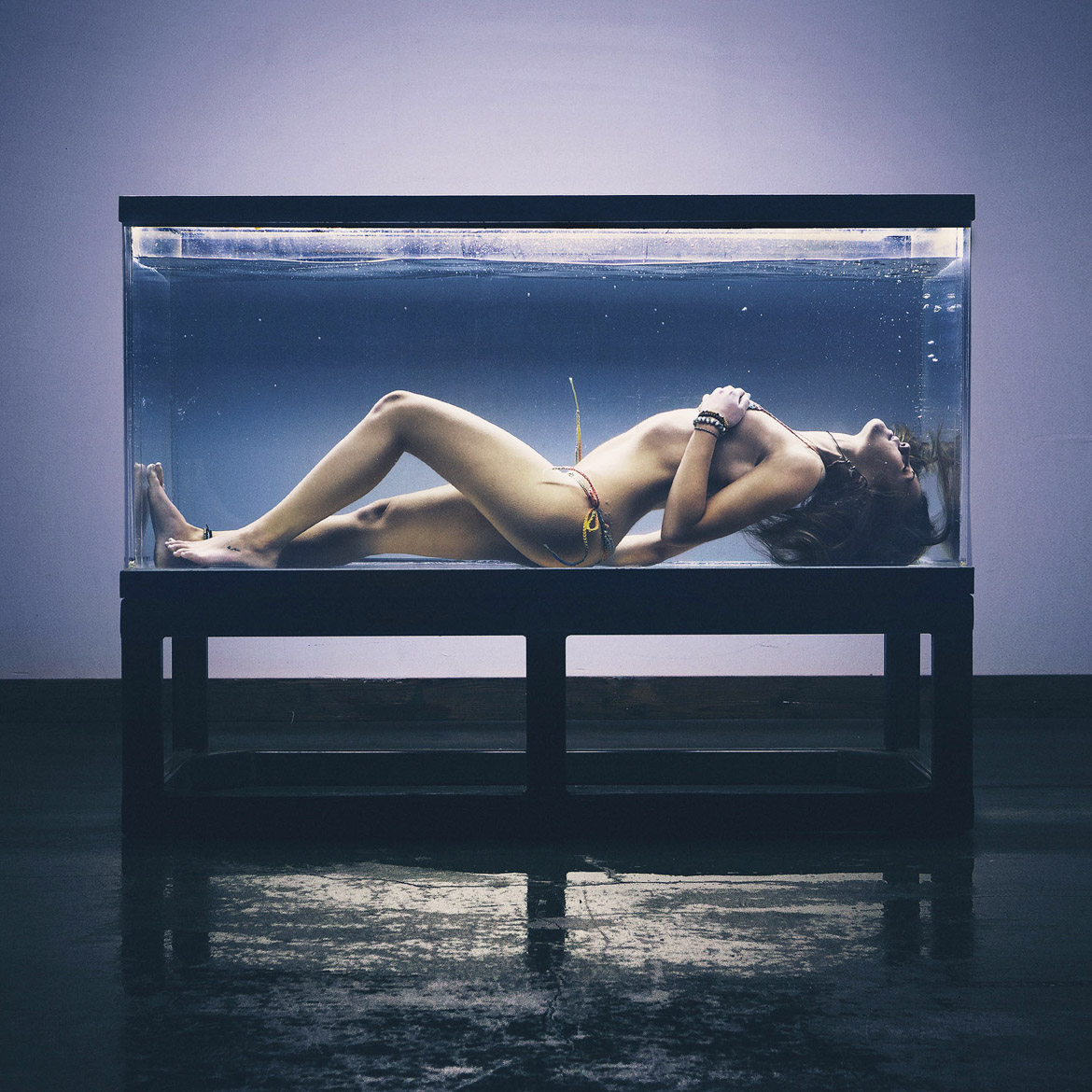 Jessica McCoy in a fish tank.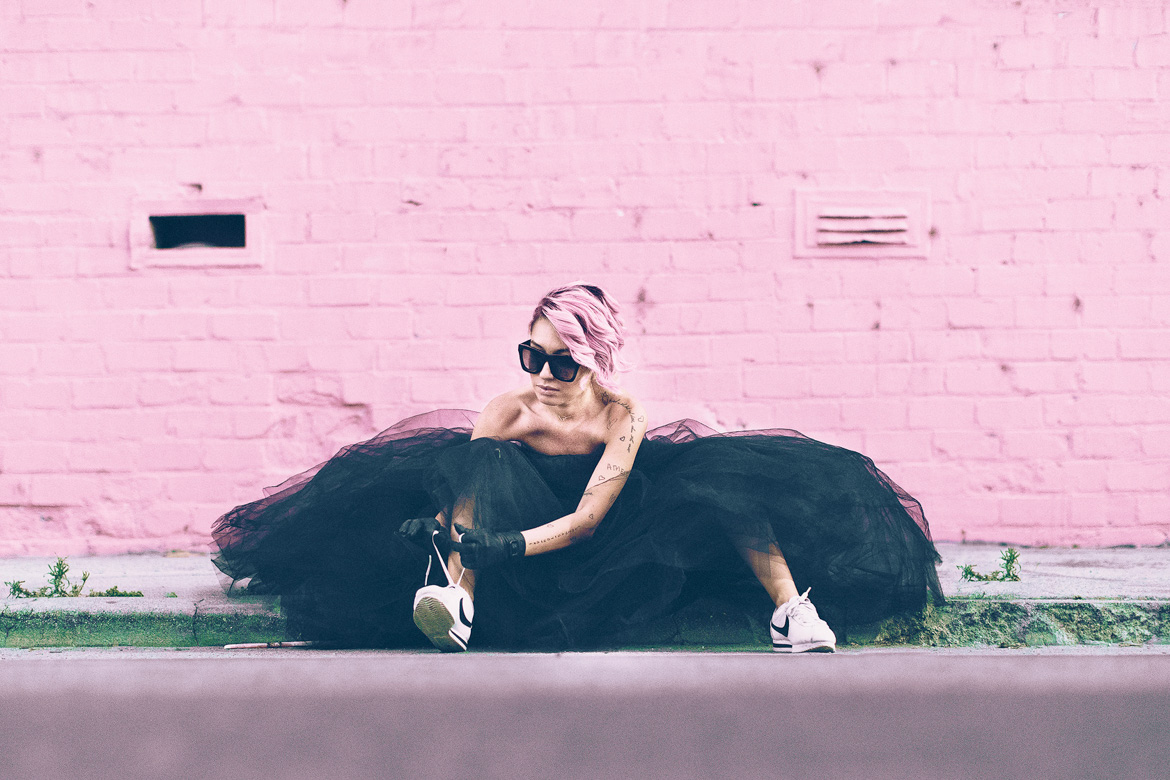 My girlfriend Victoria McGrath being herself in LA.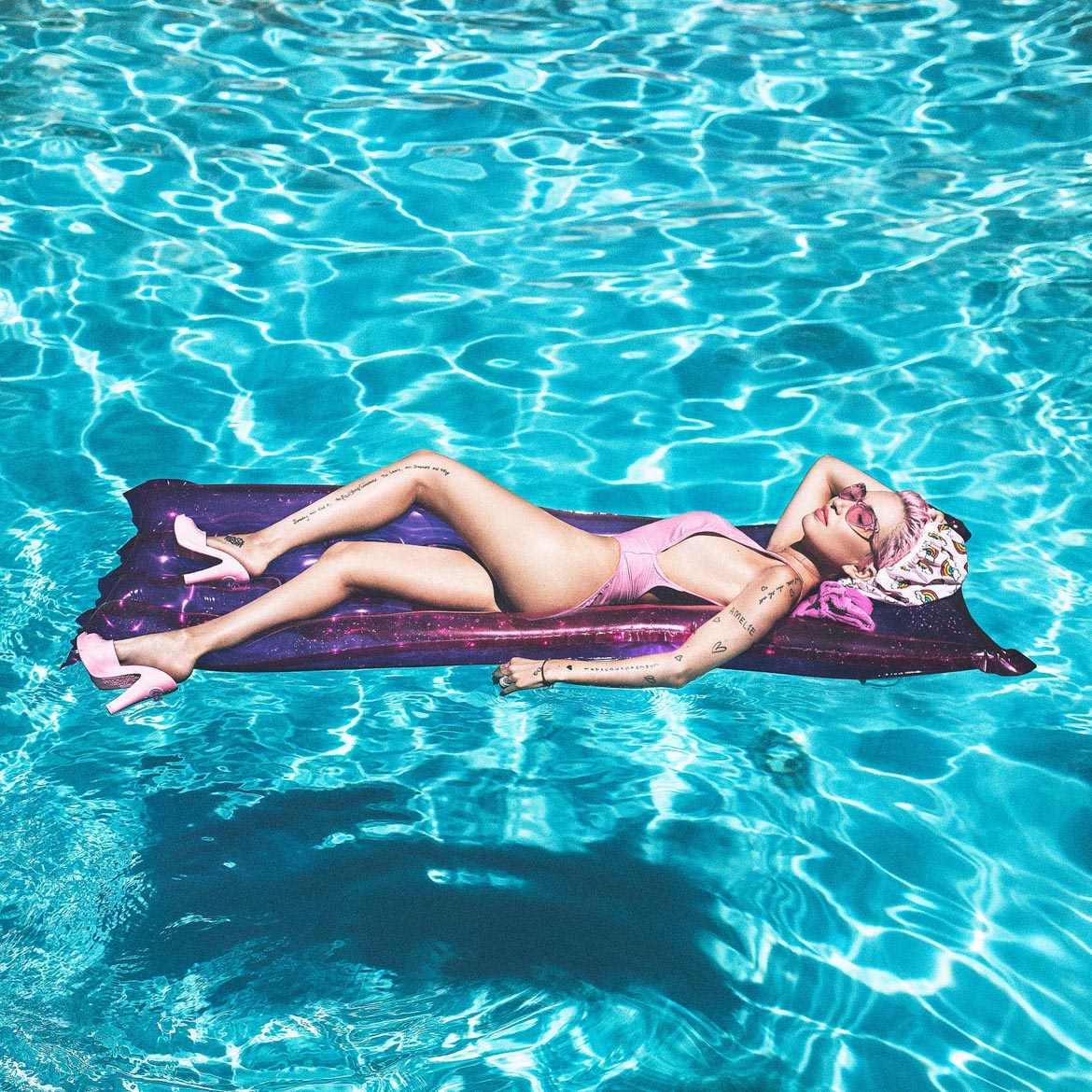 Victoria laying out.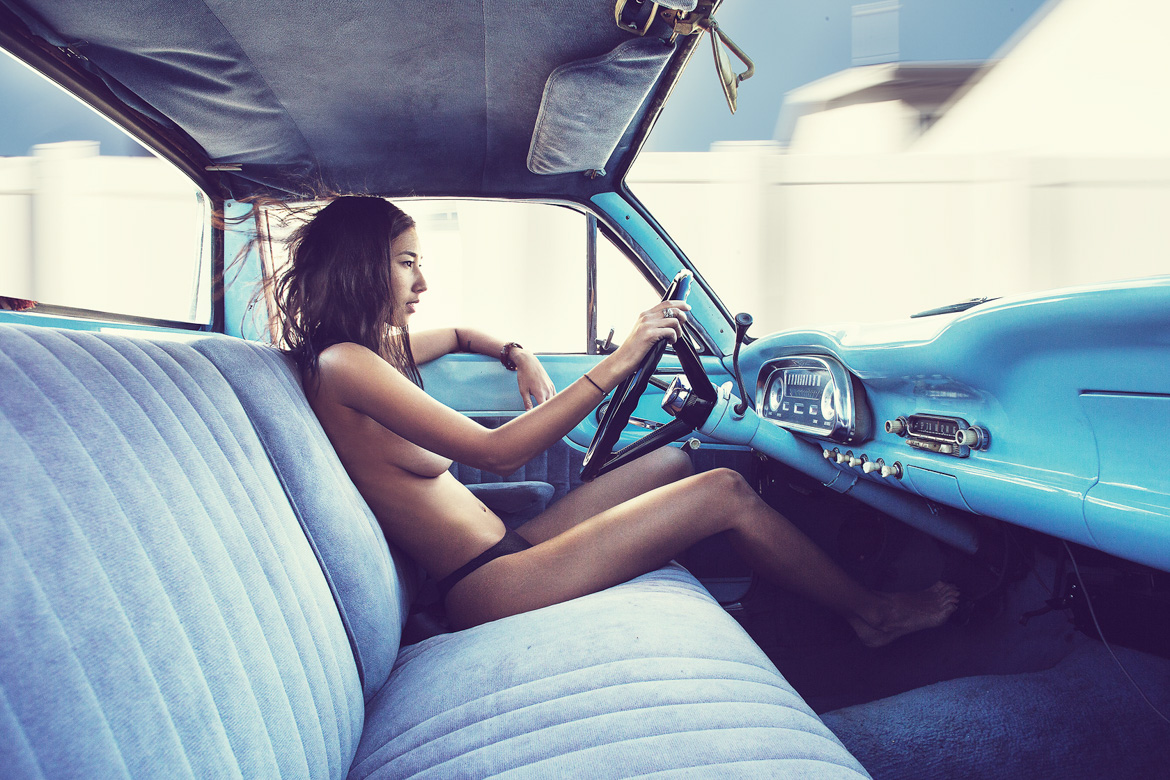 Sharon Coplon cruising in a 1962 Ranchero.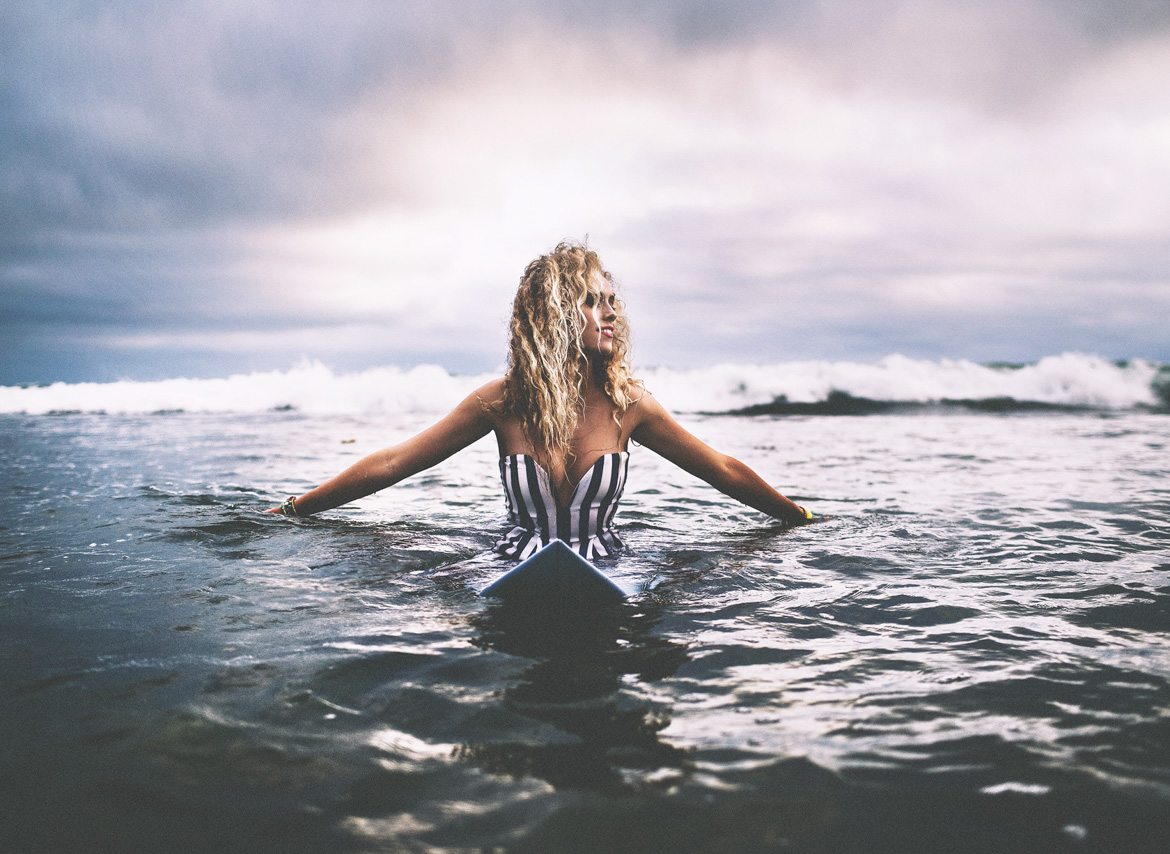 Malia Ward putting a little fashion into surfing.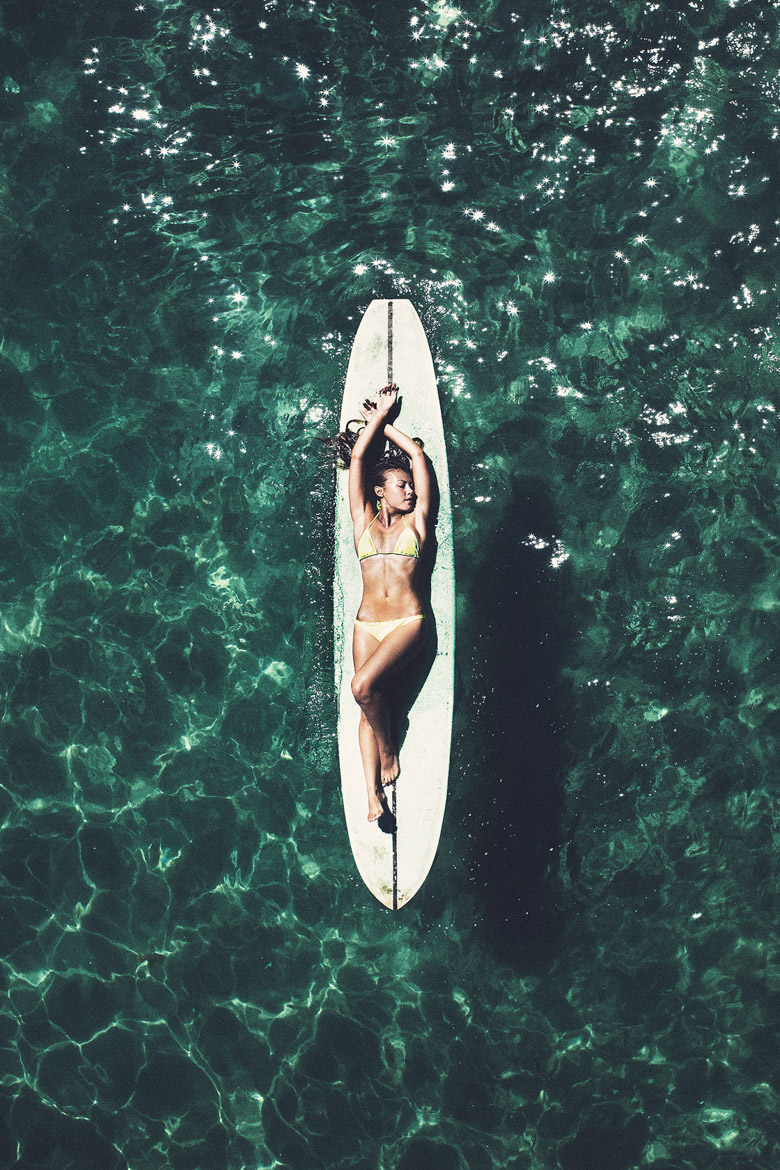 Jessica McCoy, comfortable on her longboard.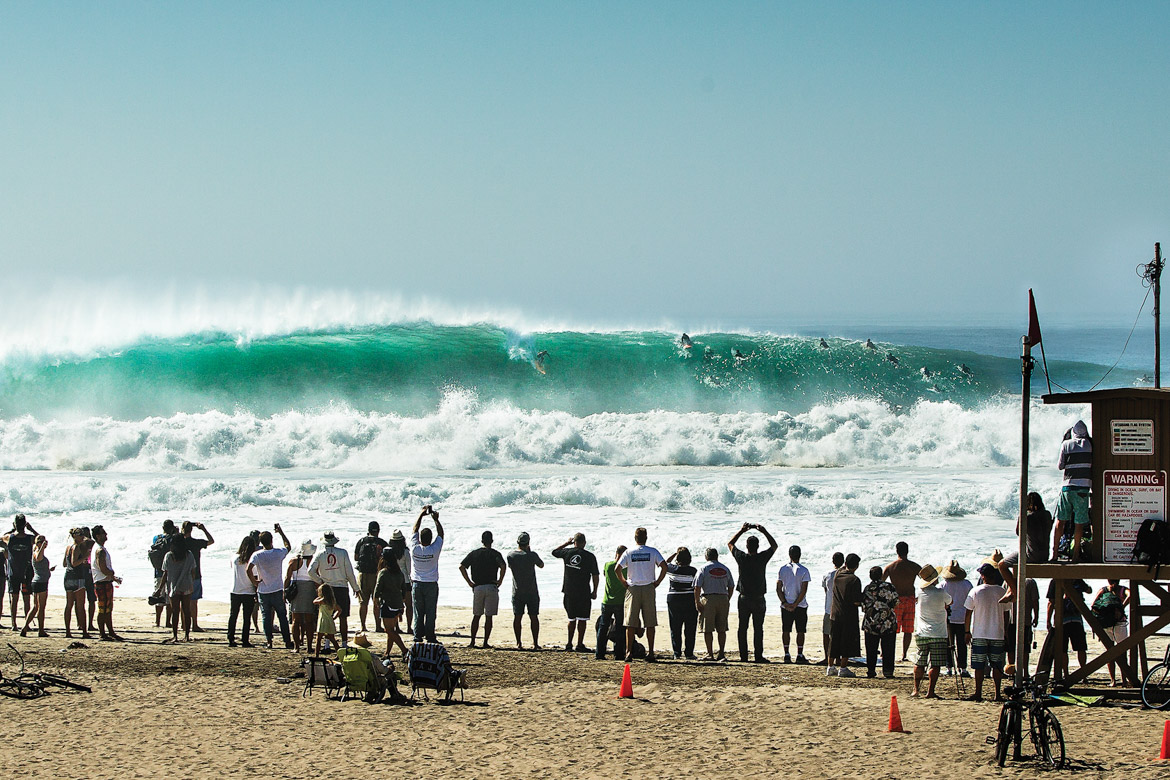 Rob Machado on a good one during Hurricane Marie in Newport Beach.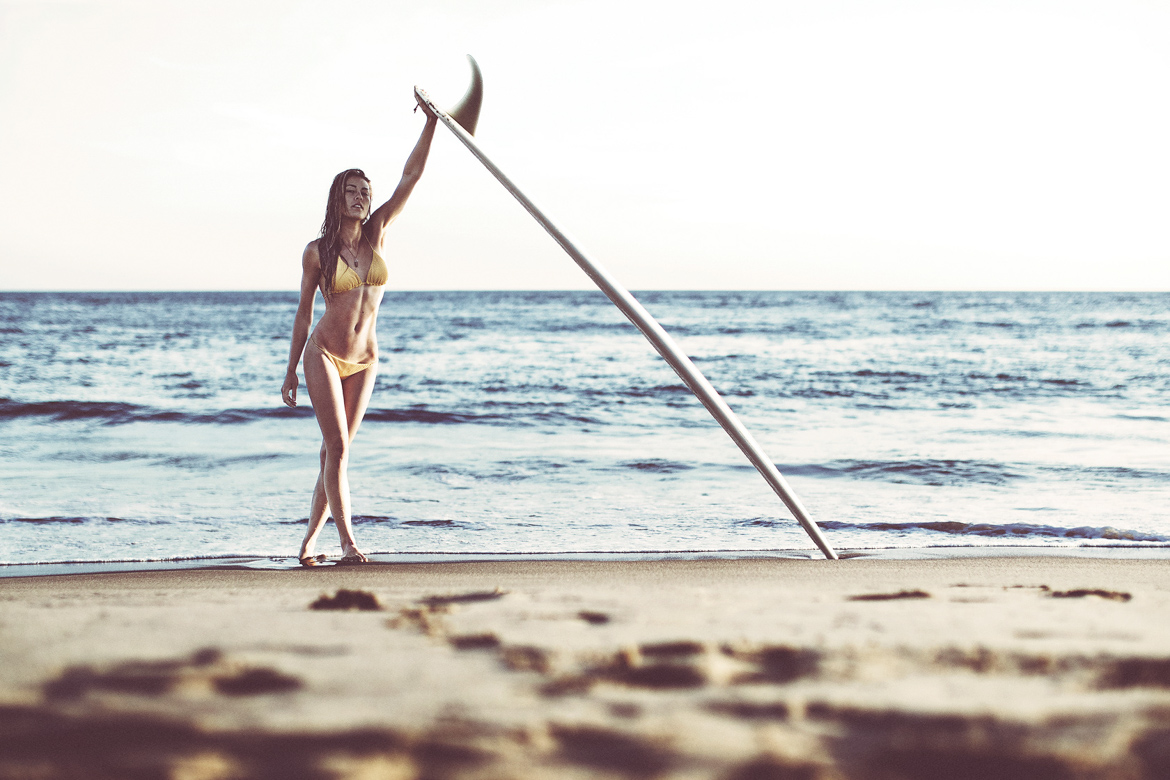 Jessica McCoy in California.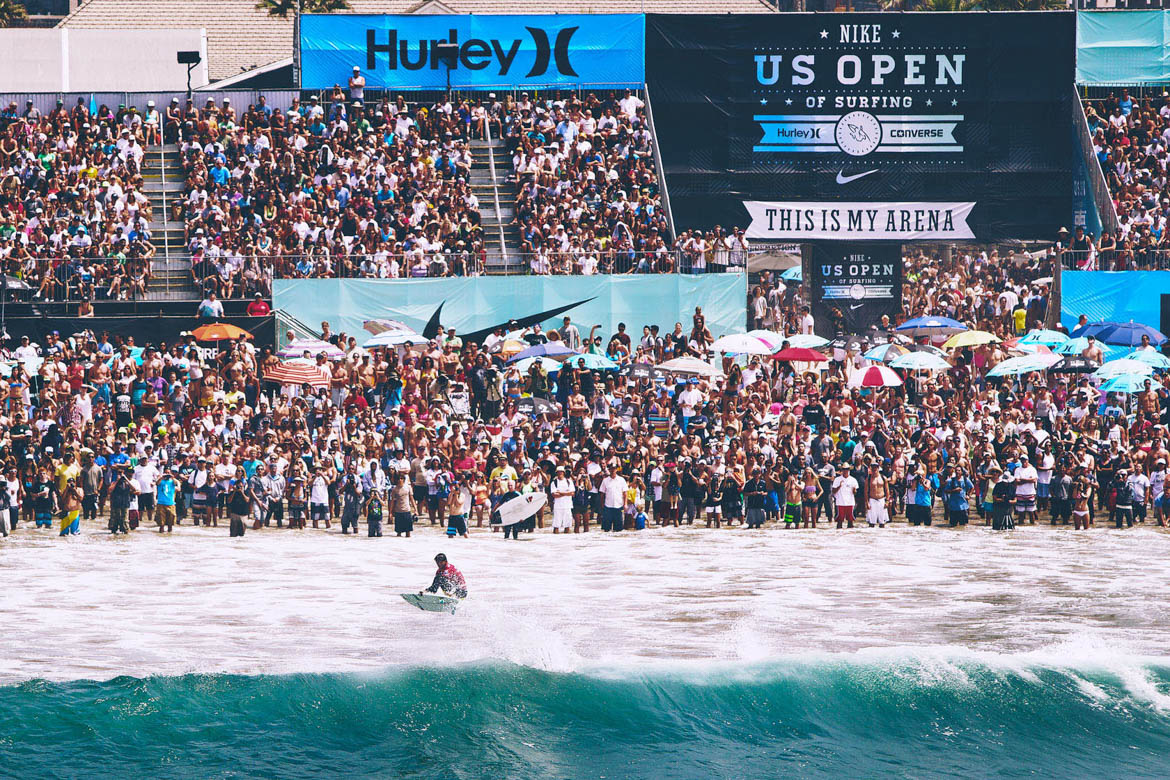 Miguel Pupo during the 2012 US Open.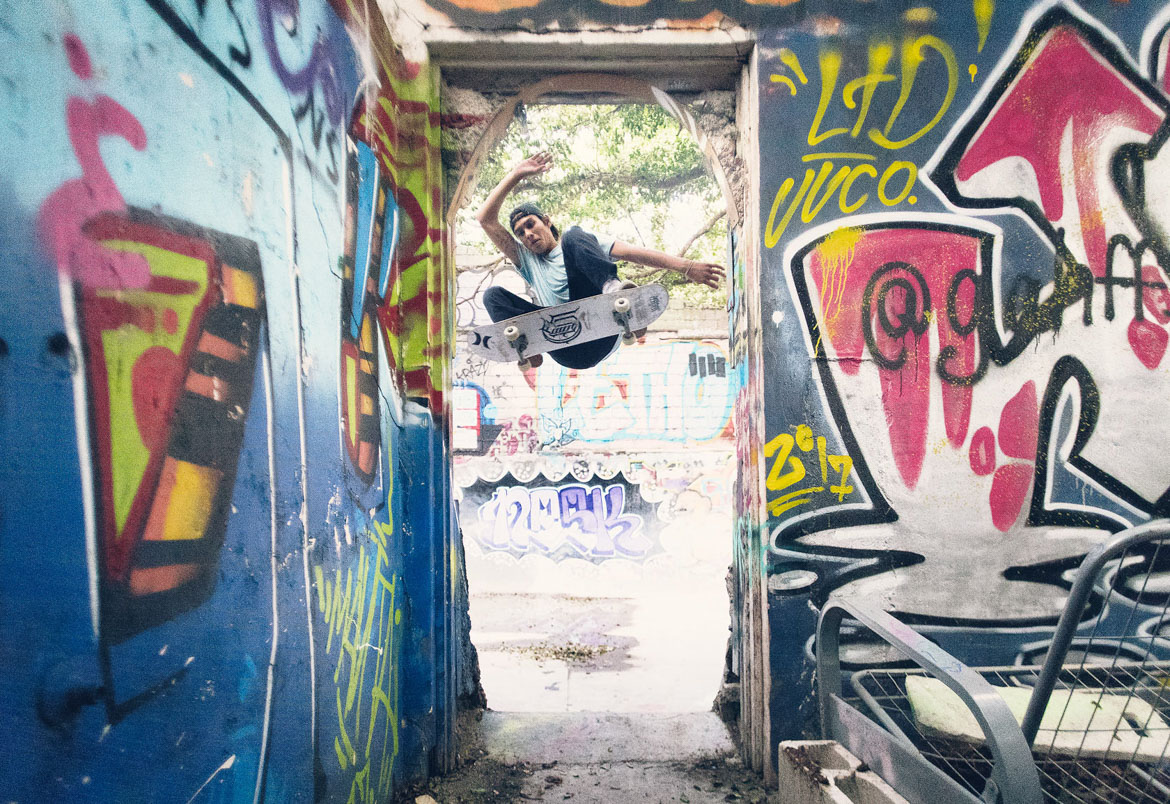 Evan Mock in Hawaii.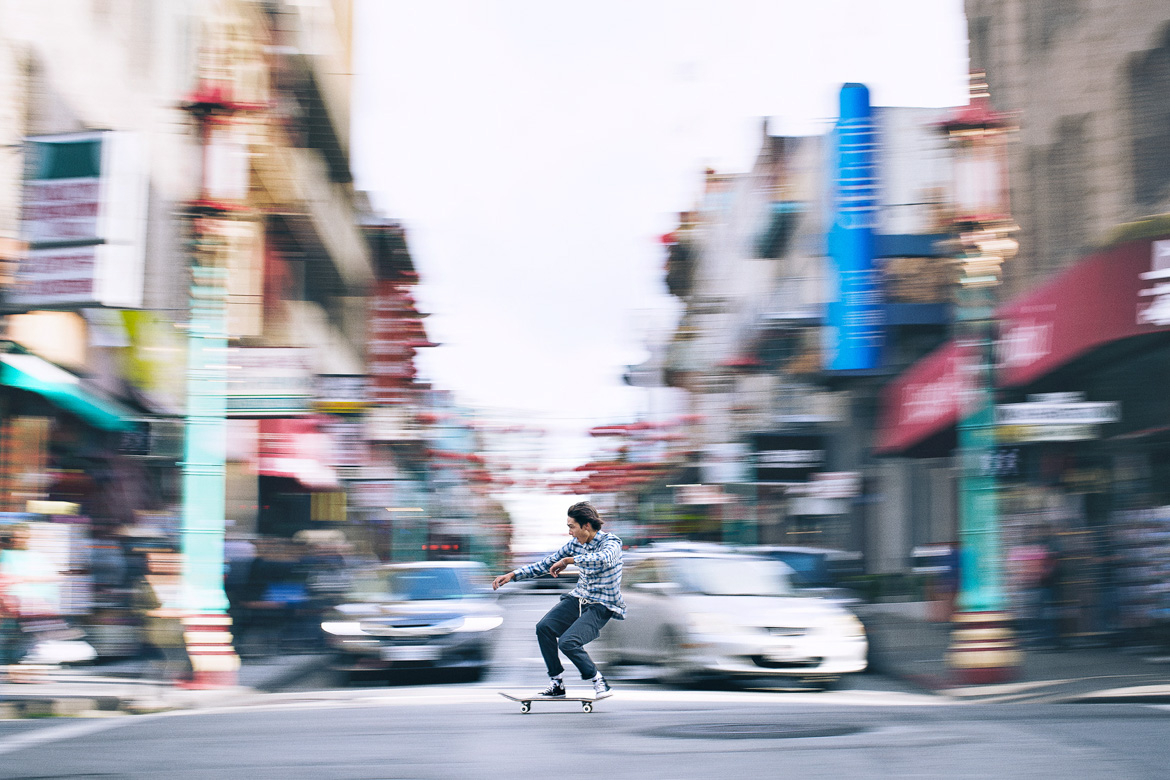 Evan in San Francisco.

My three favorite surfers: Filipe Toledo, John John Florence, Mick Fanning.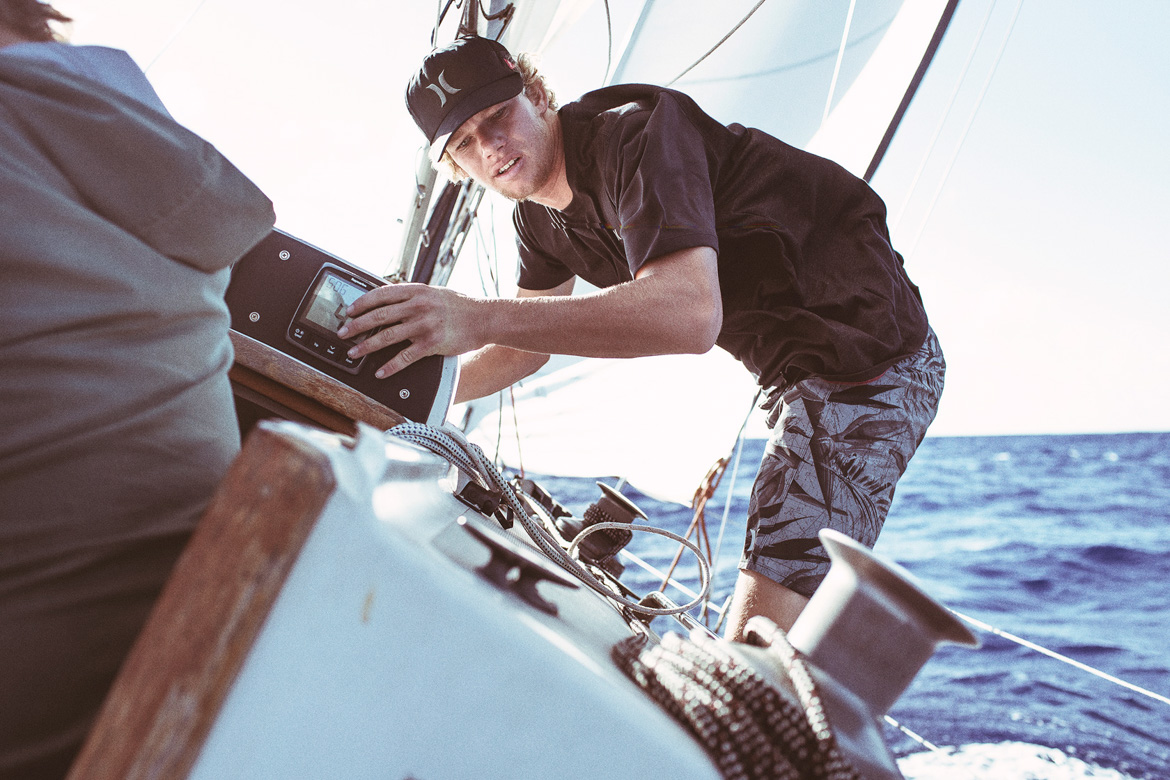 John John Florence manoeuvring on his sailboat while racing Kai Lenny on his foil board.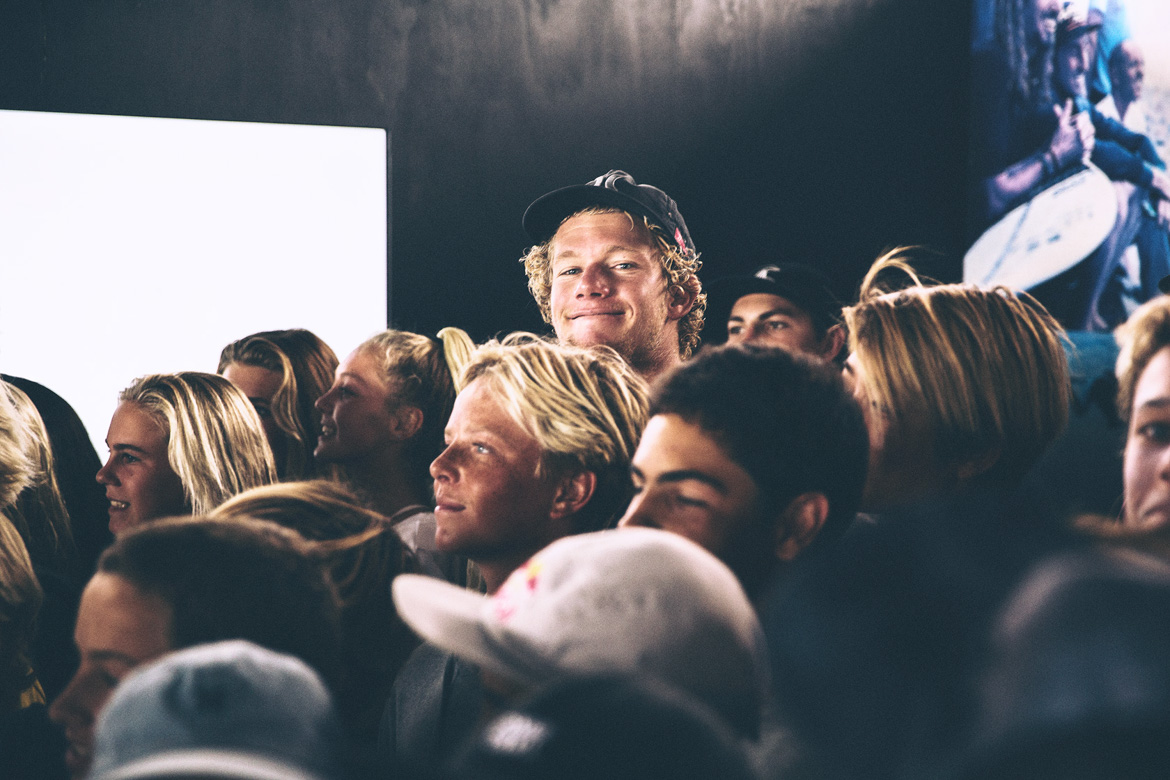 John John taking a group photo with a bunch of his fans.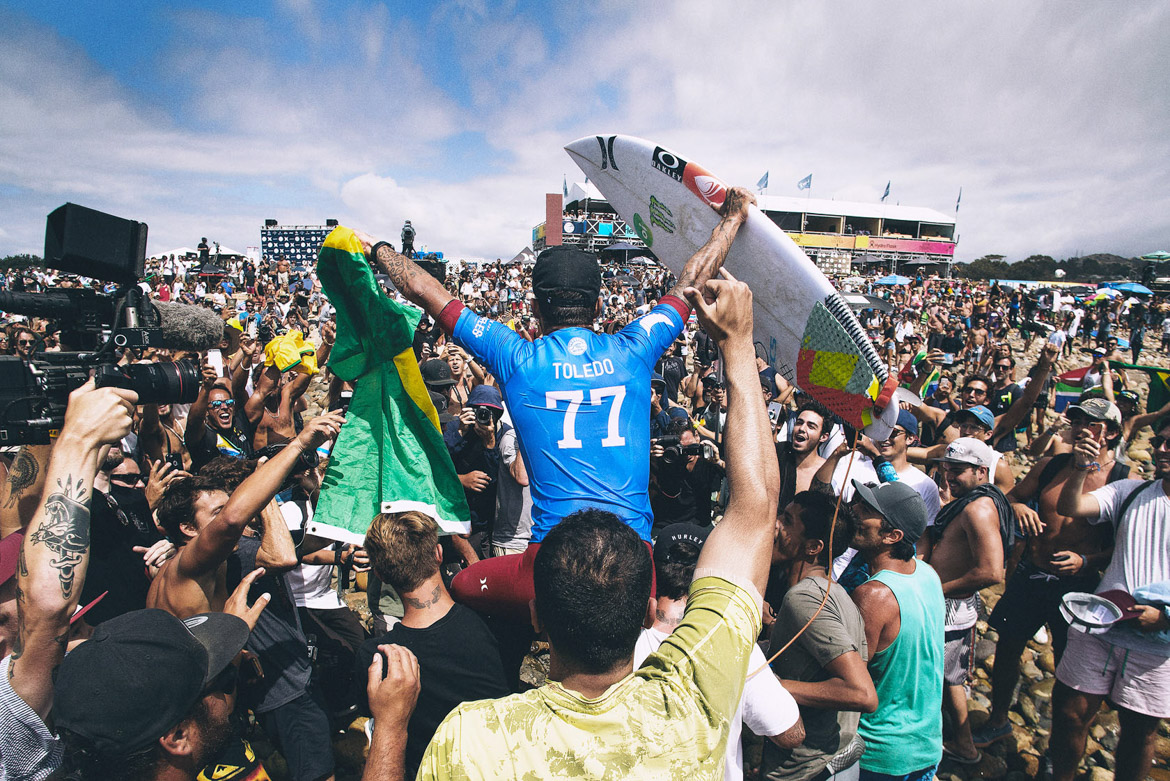 Filipe Toledo getting chaired up at Trestles.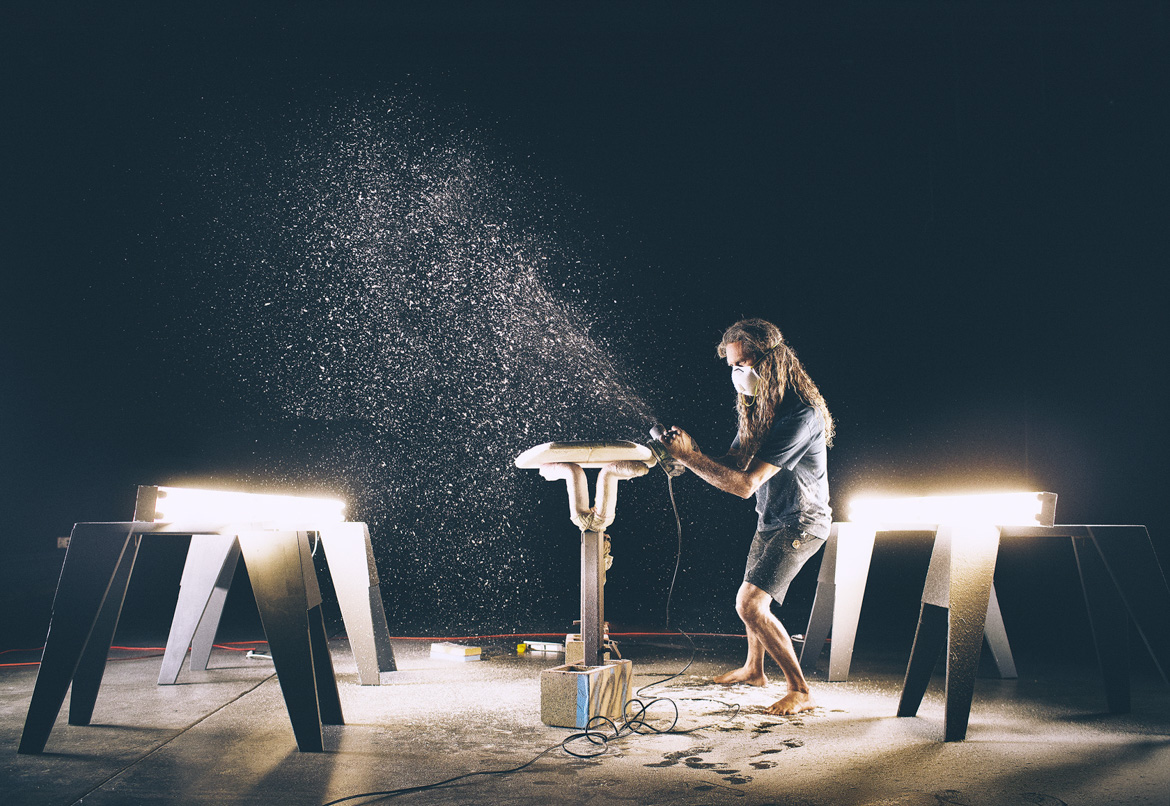 Rob Machado mowing some foam, making a board at Hurley.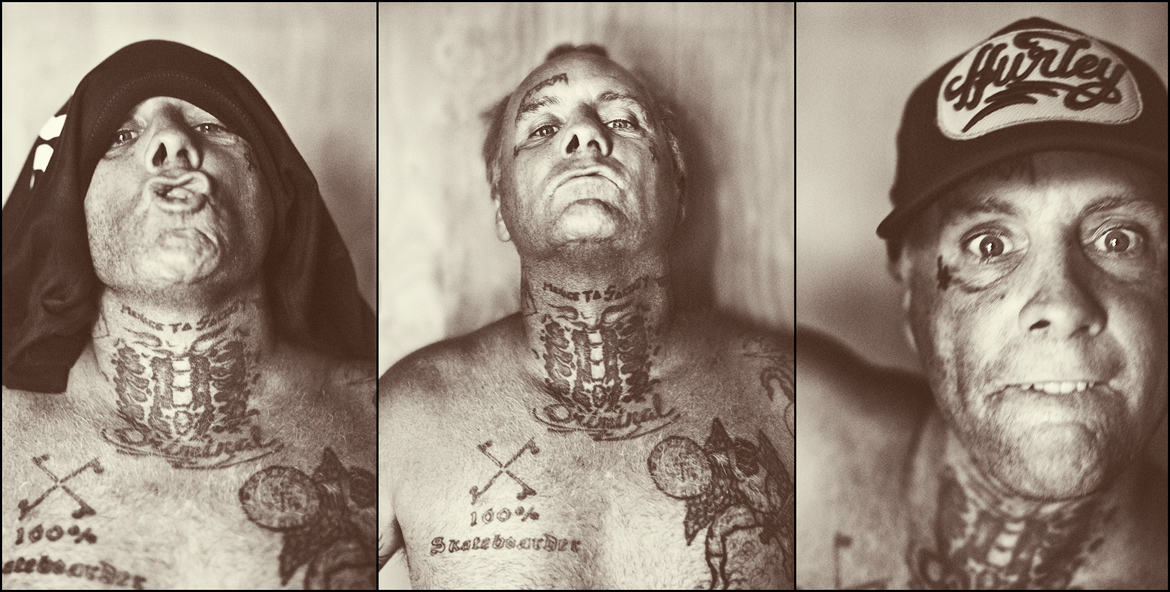 Jay Adams showing his different personalities.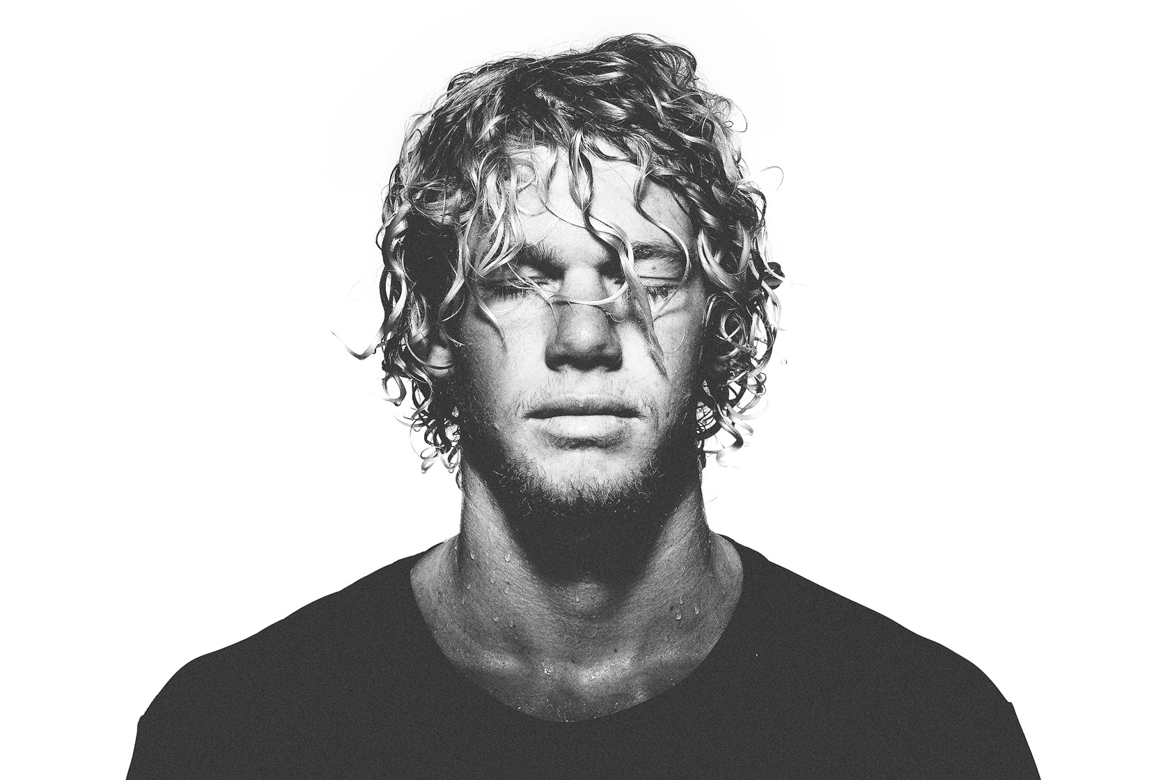 I've taken a lot of portraits of John John, but I think this is my favorite.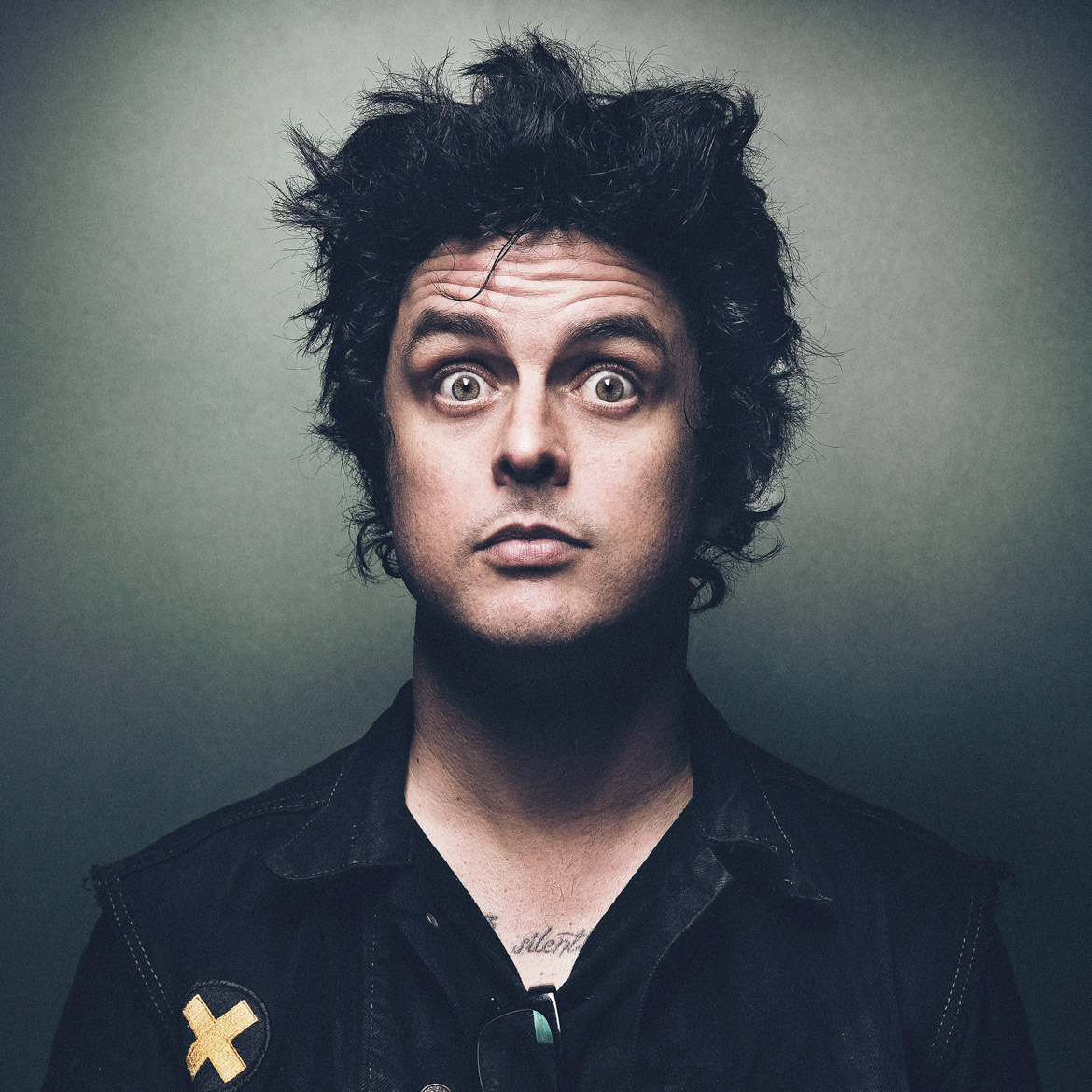 Billie Joe Armstrong of Green Day.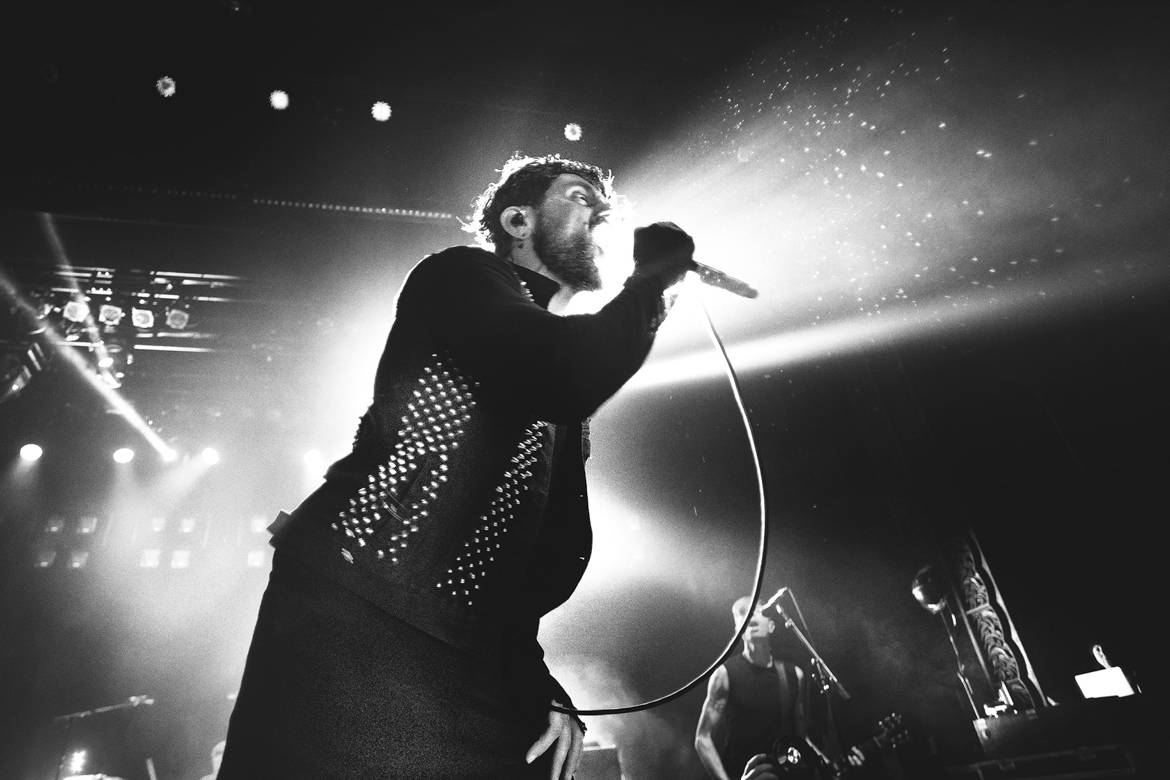 Davey Havok of AFI.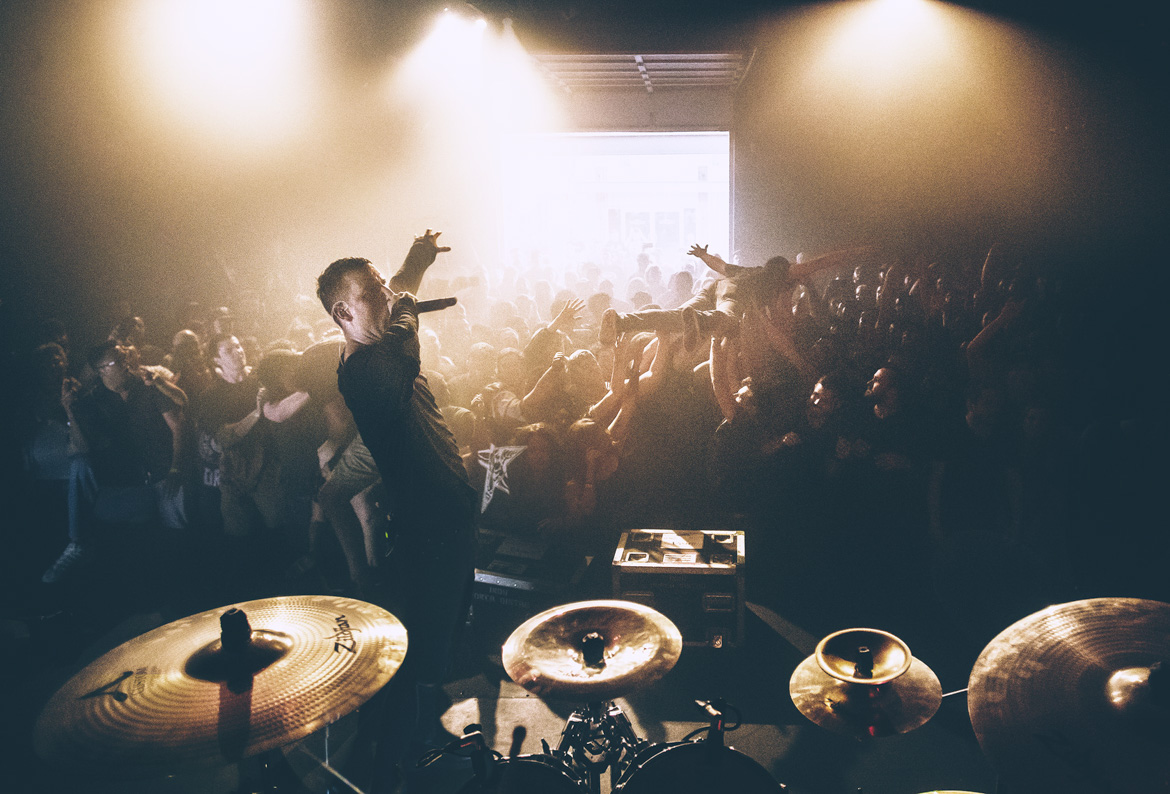 Parkway Drive and a great crowd during their secret show at Hurley.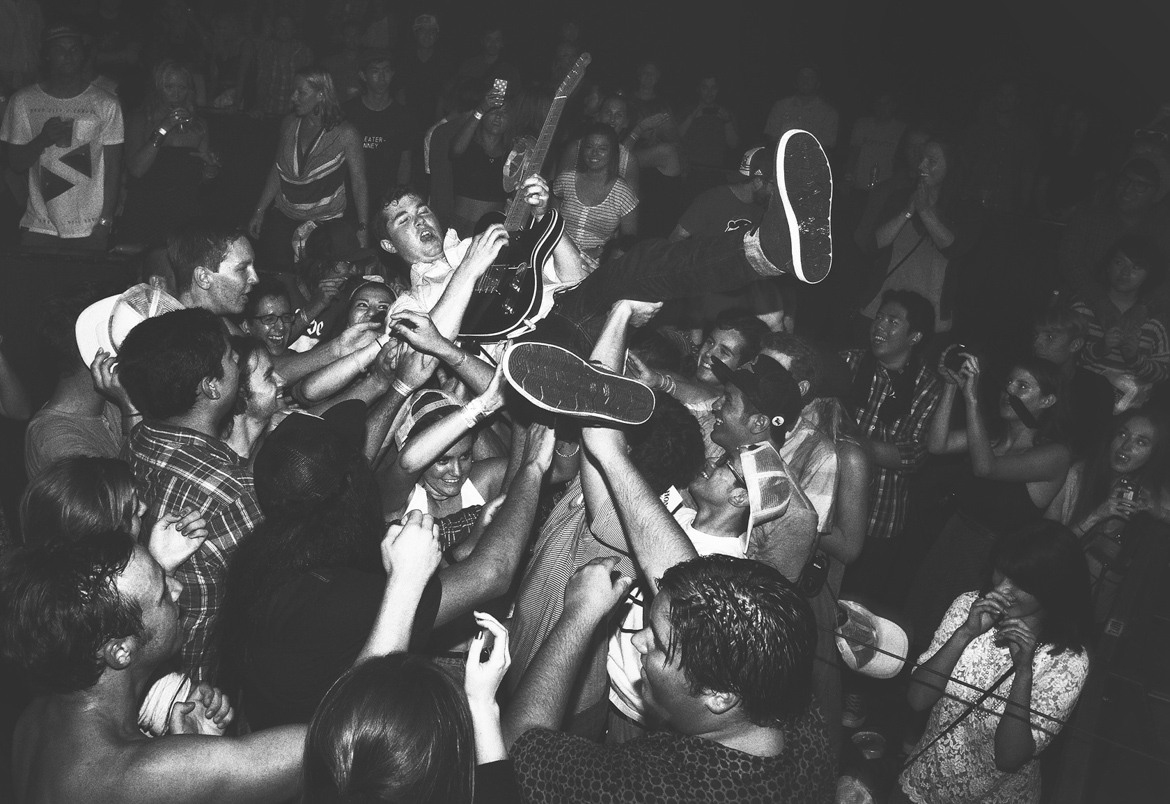 Surfer Blood playing a great show in New Jersey.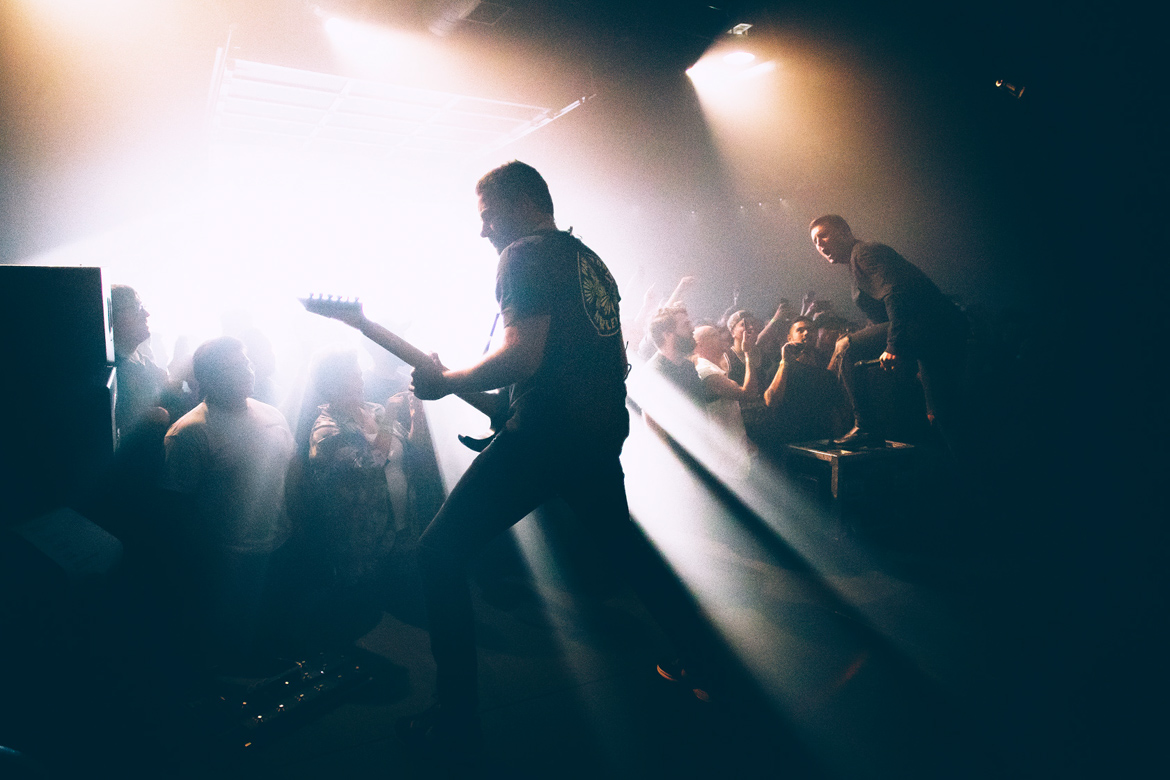 Parkway.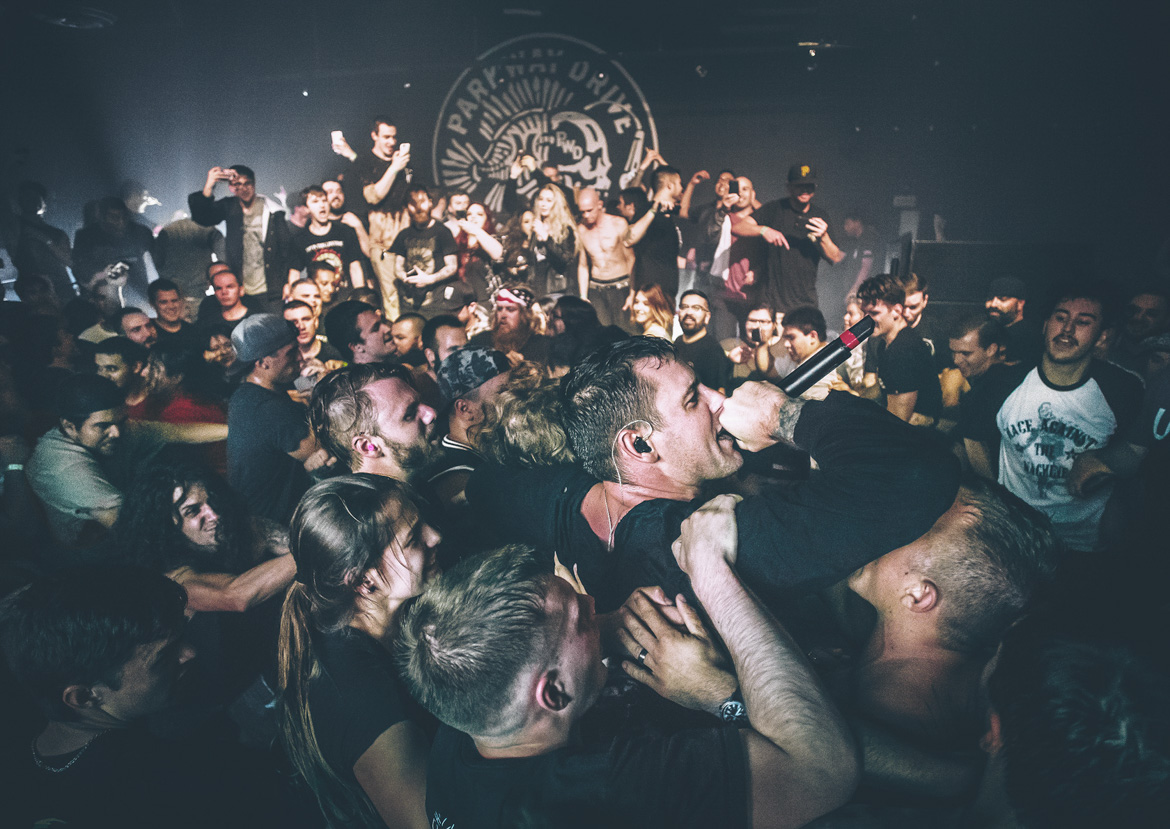 Winston of Parkway Drive joining his fans in the mosh pit.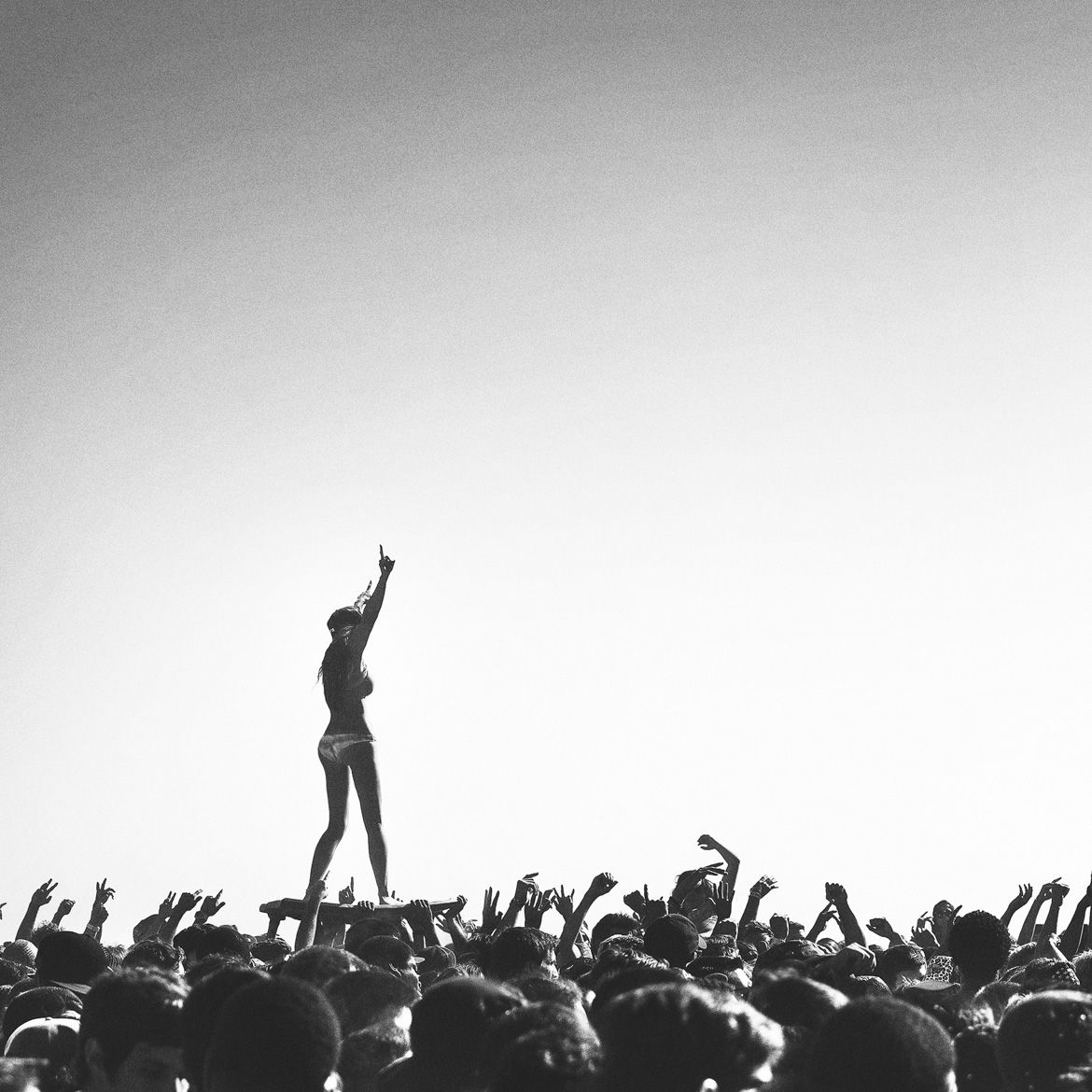 Crowd surfing at the US Open of Surfing in Huntington Beach.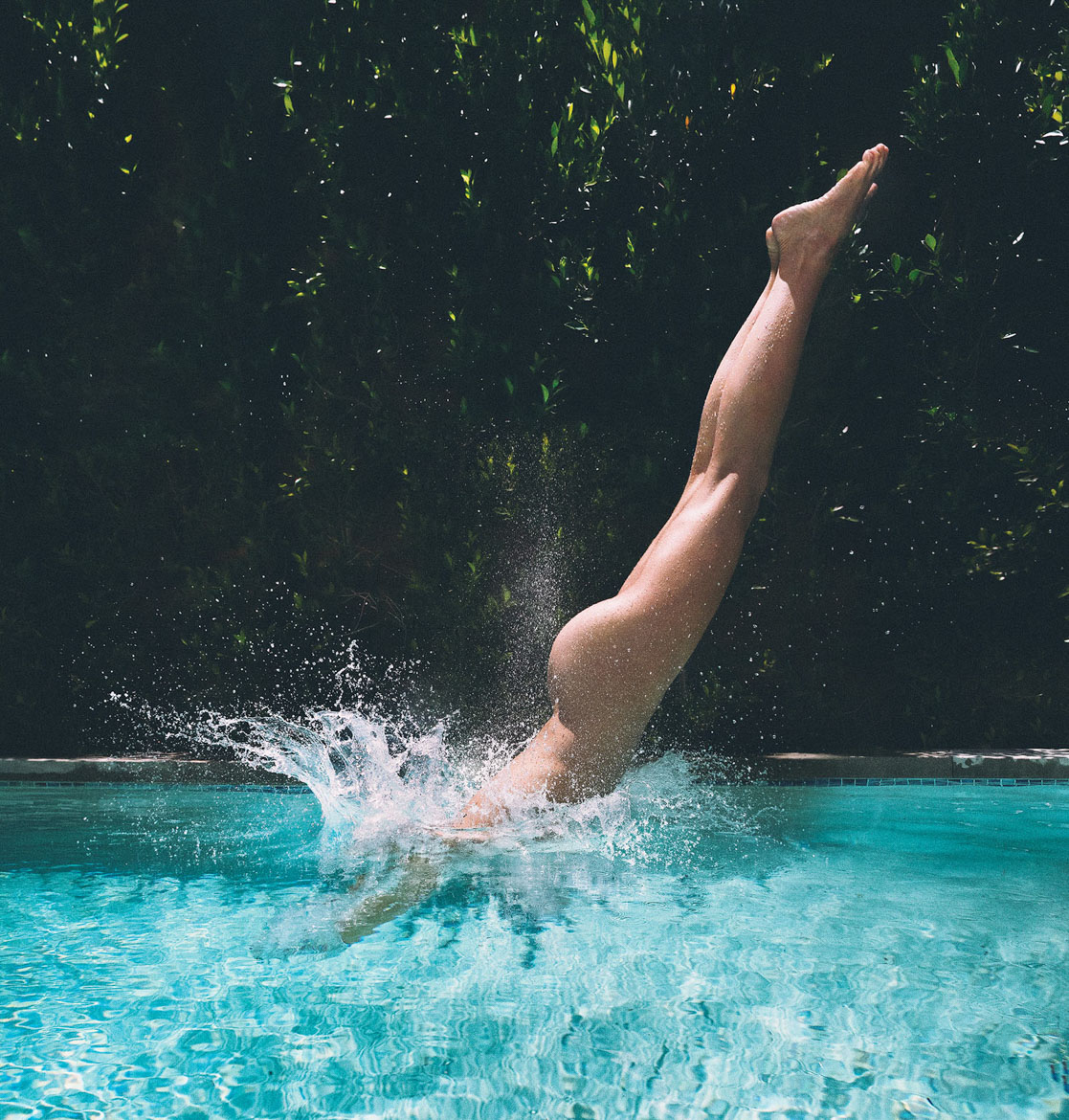 Natalie Boras taking a dip in her pool.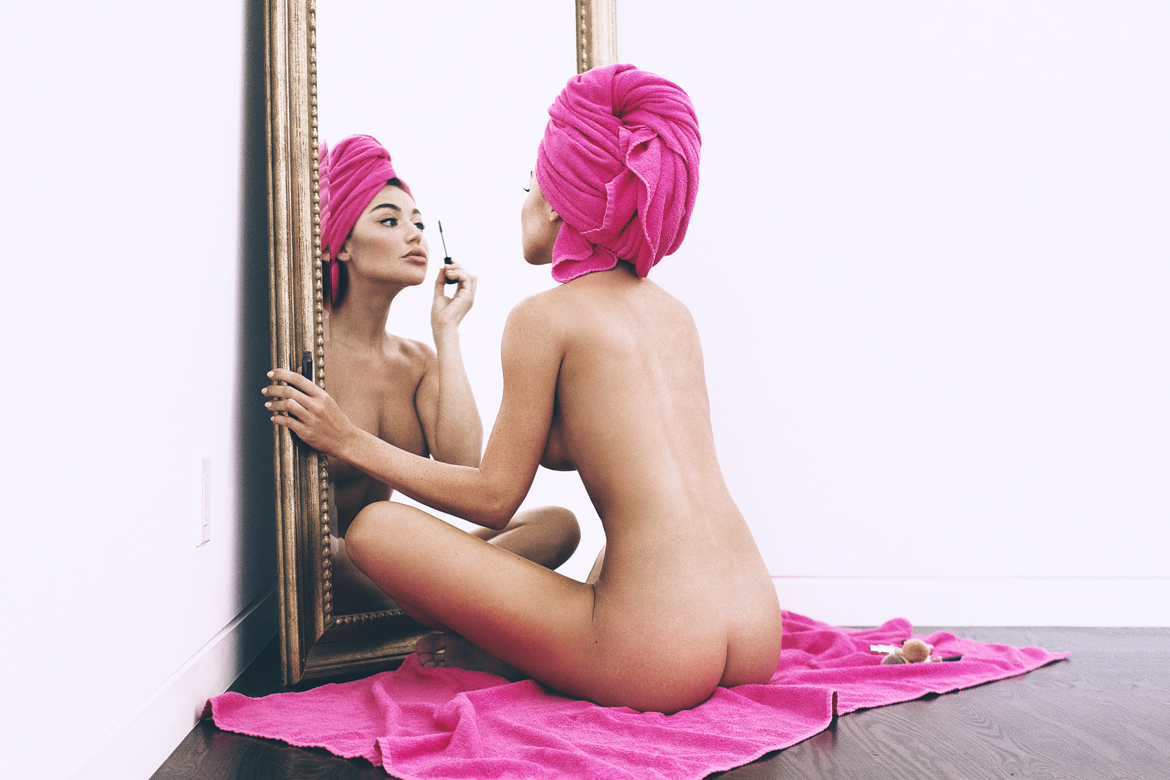 Natalie getting ready.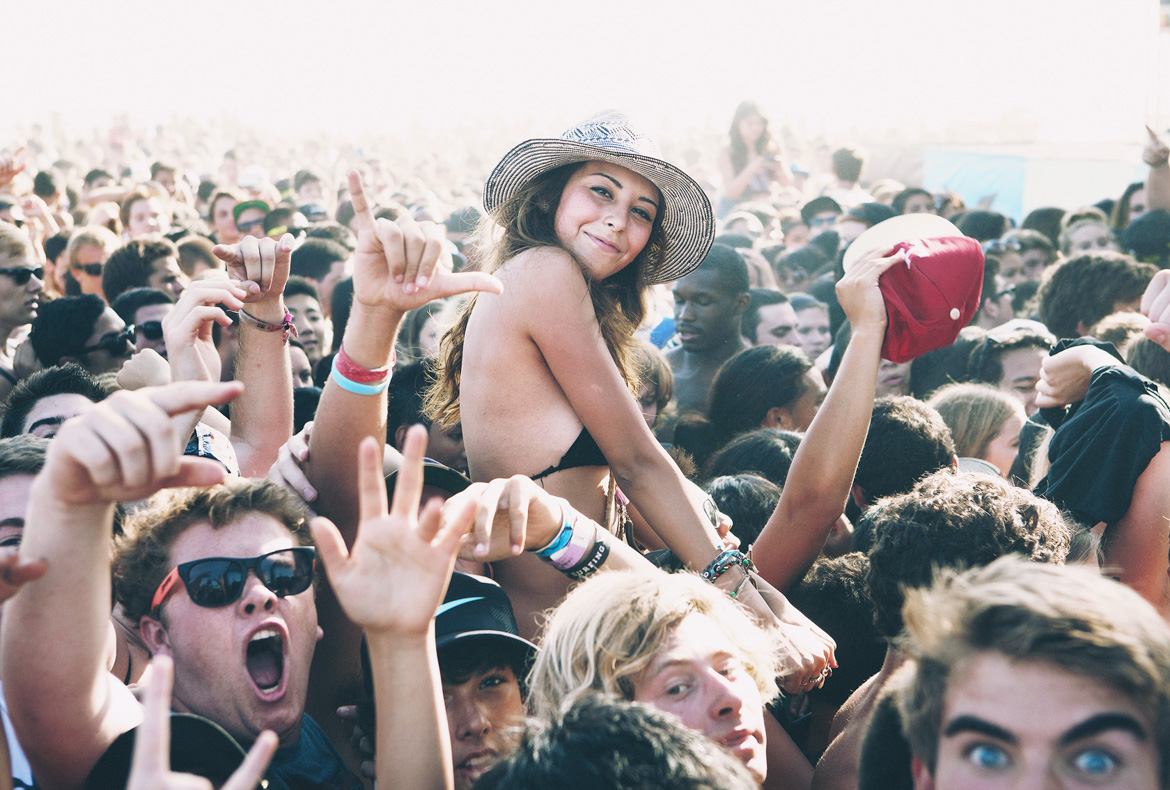 Fun crowd at the US Open.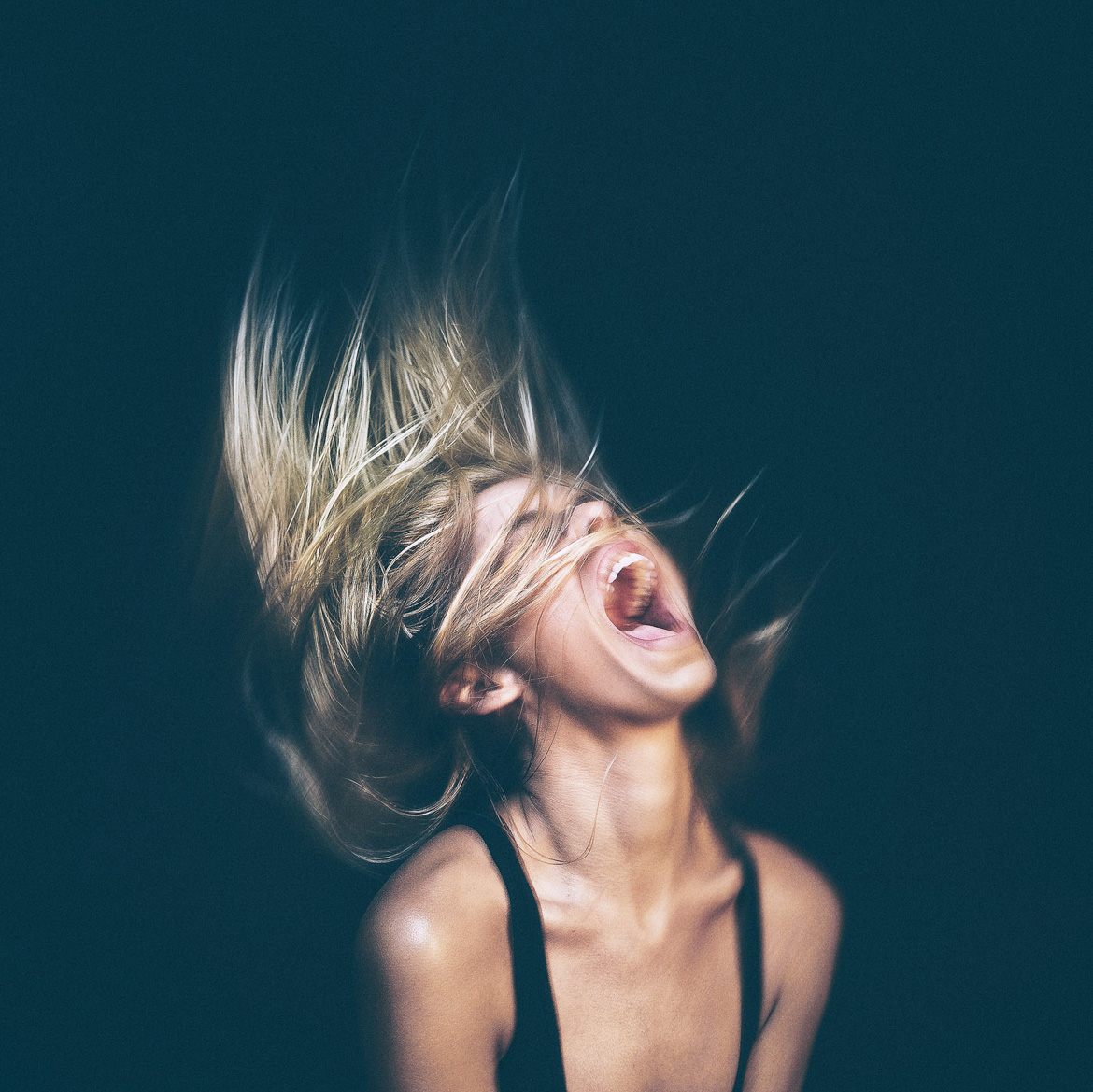 Sam Blacky letting out her energy.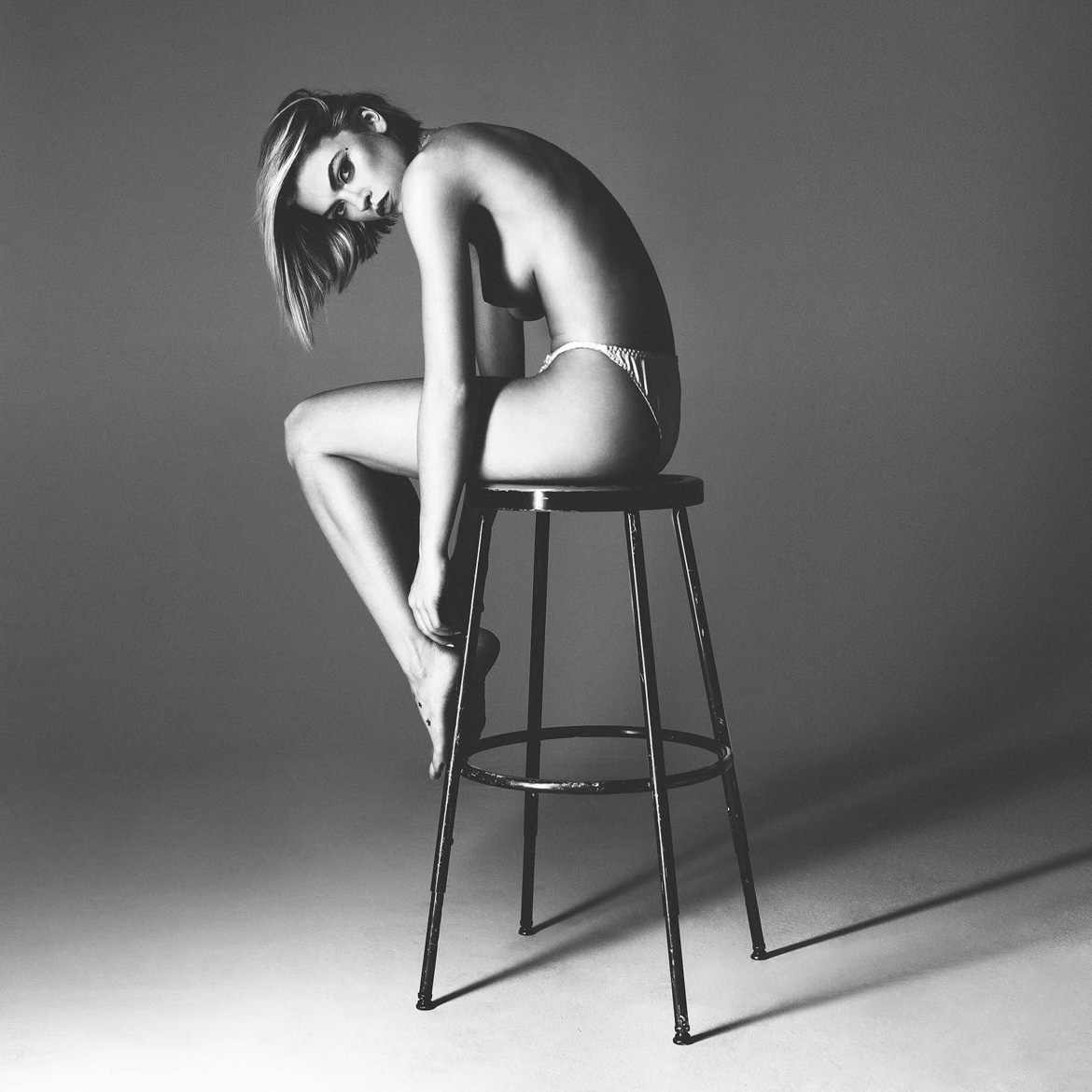 Paige Munroe.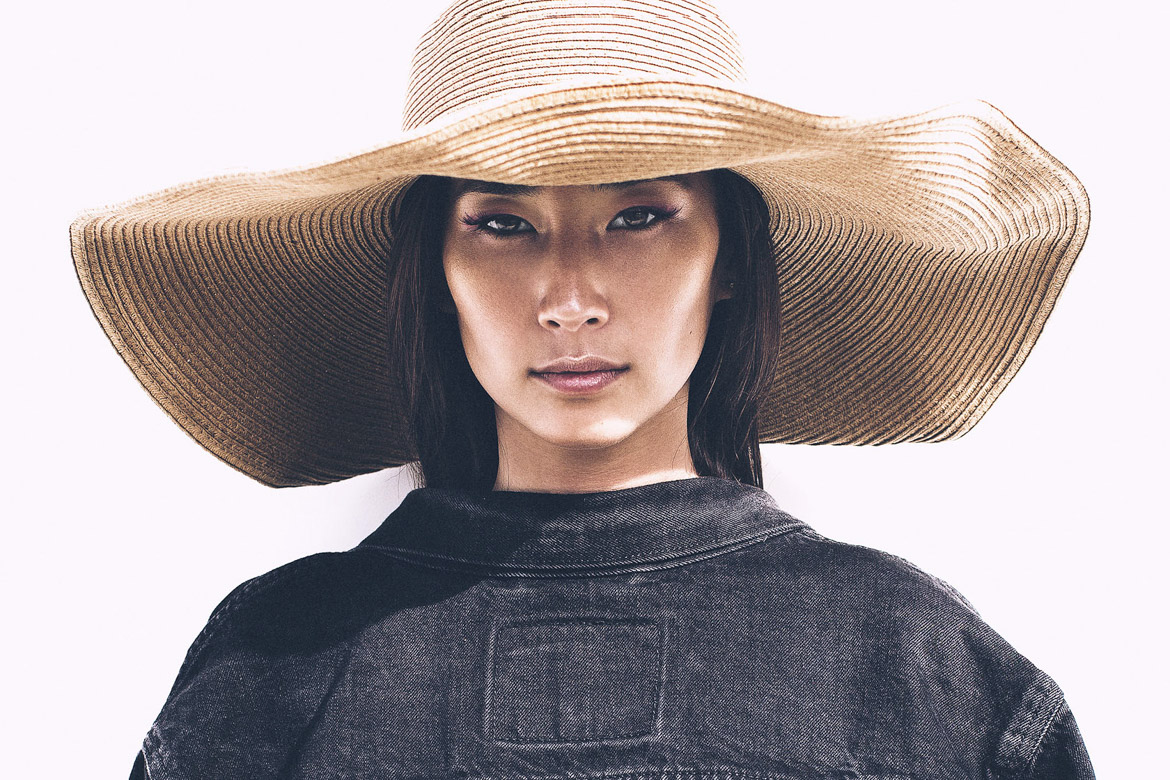 Sharon Coplon and Victoria McGrath's amazing makeup.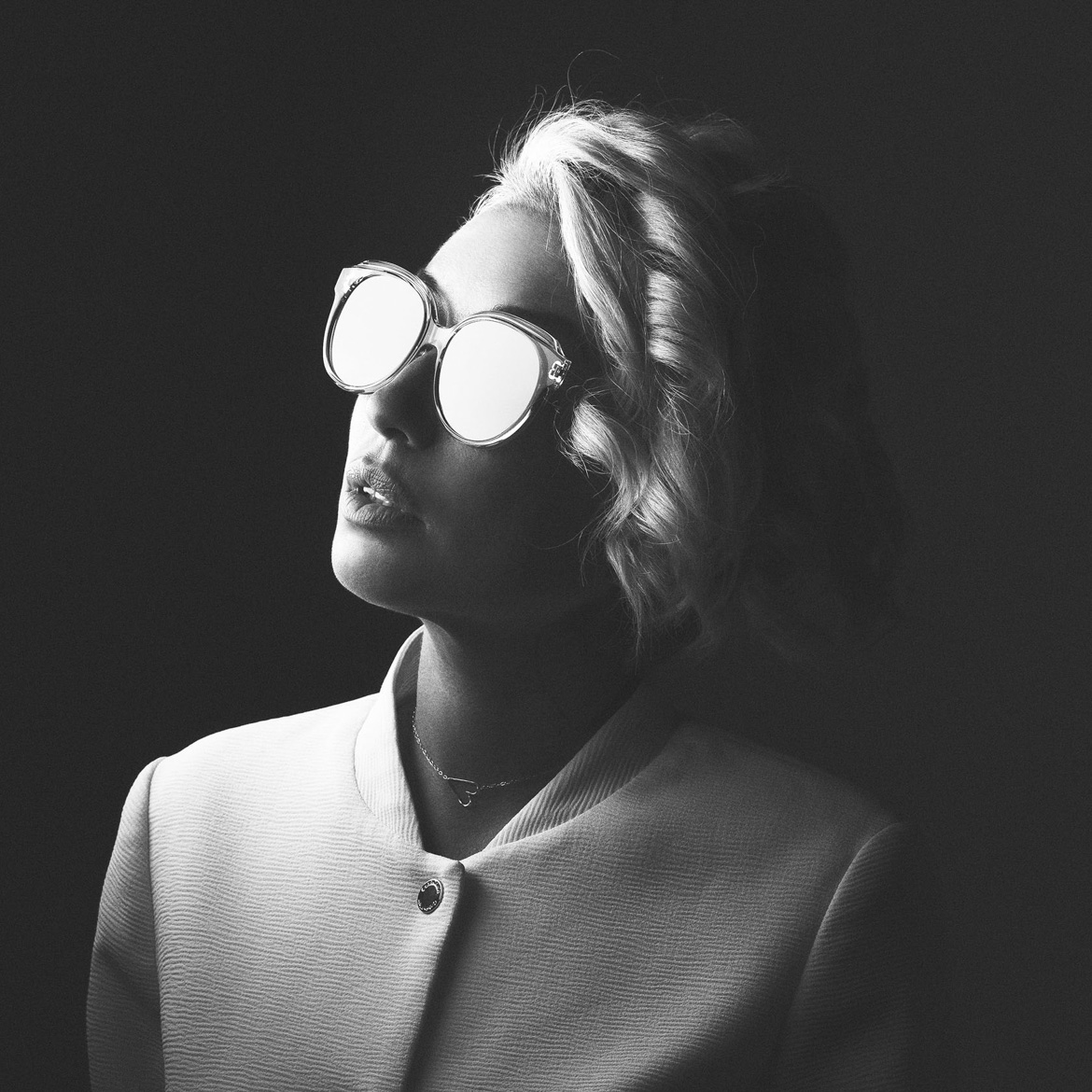 Victoria McGrath.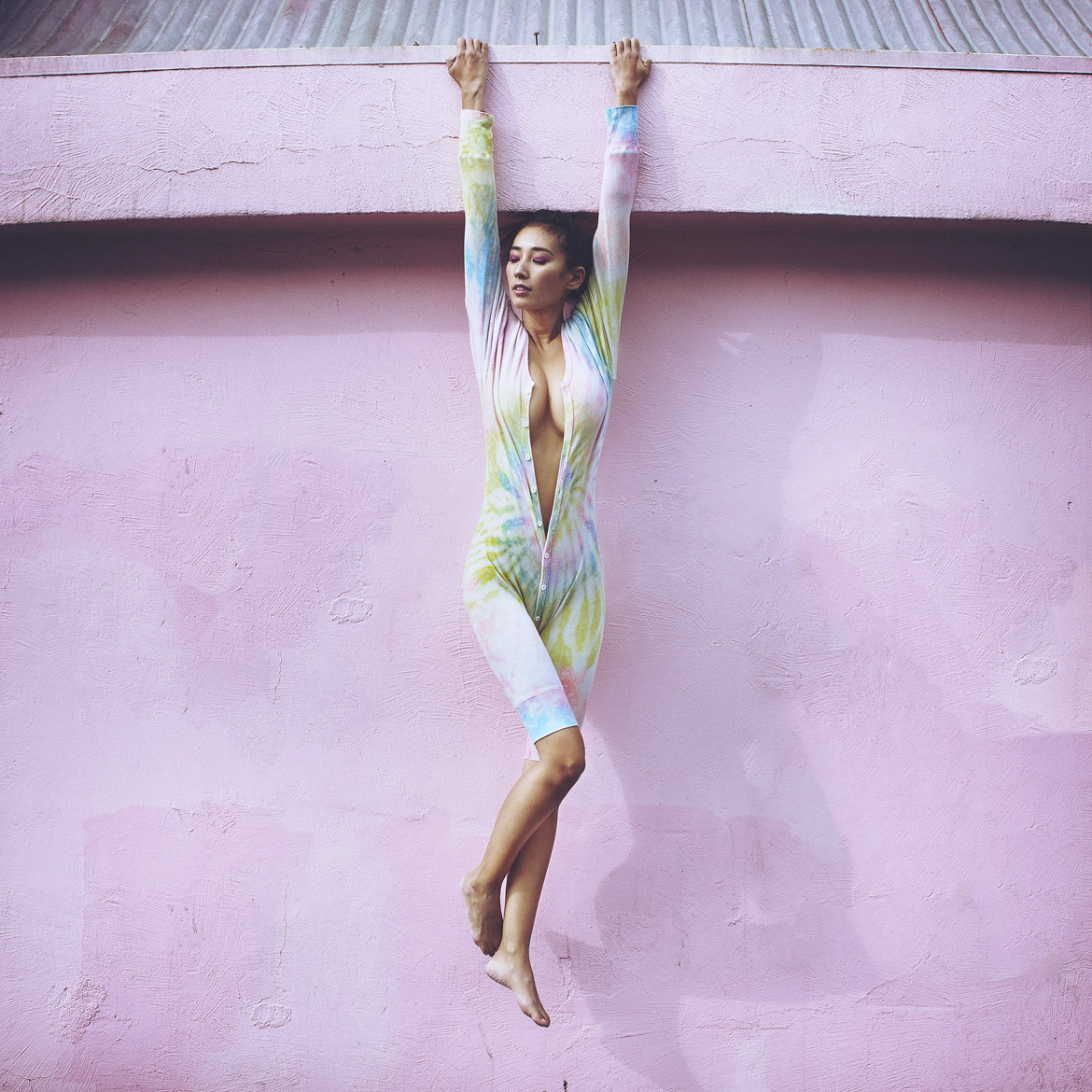 Sharon Coplon.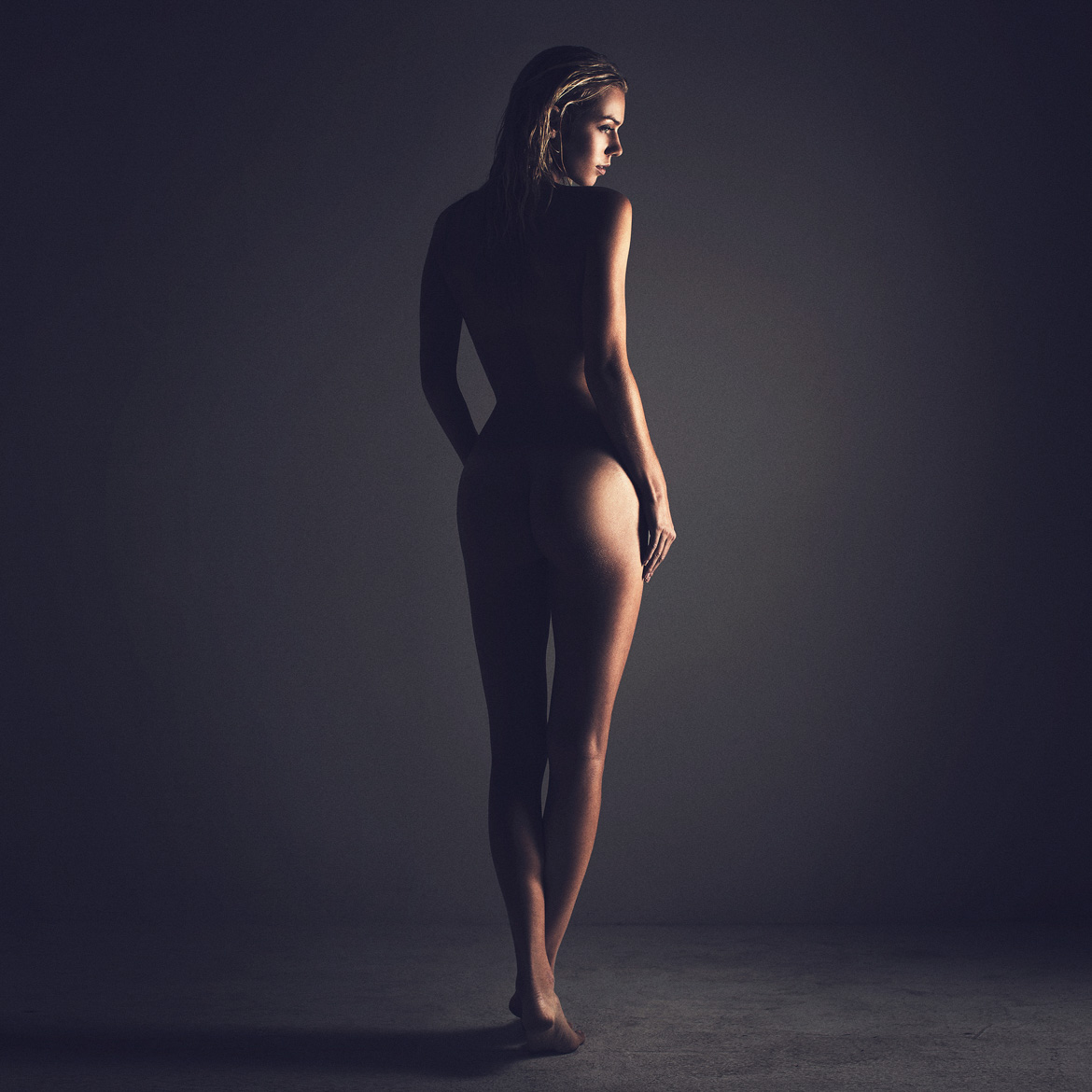 Zoey Story.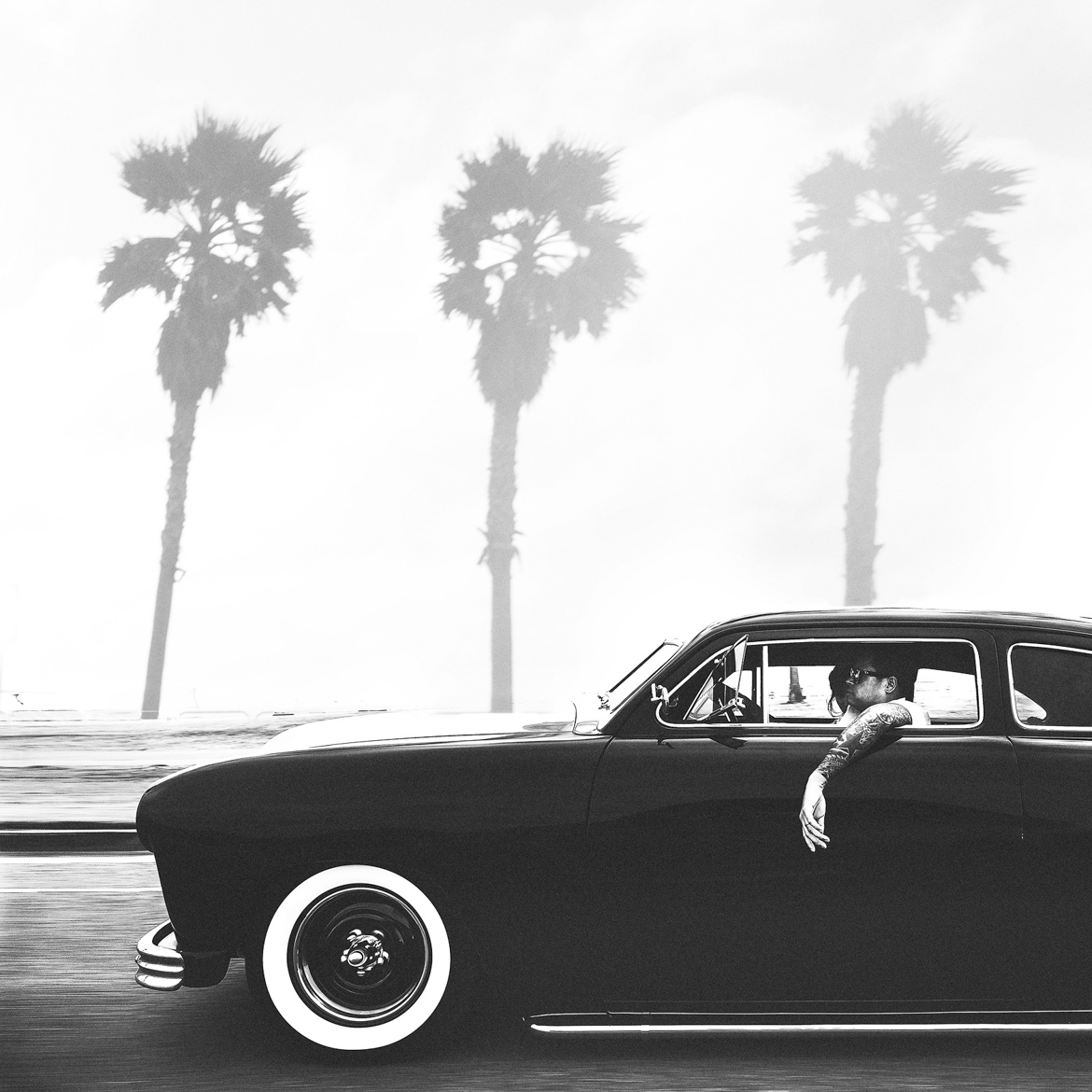 Brady Shemke on his wedding day, with his wife and kids cruising down HWY 1.