Nick Fraser is a born and bred globe-trotter: At just 15 years old, he had already moved house 17 times and lived in Scotland, Texas, Brunei and Australia.
Having experienced so many corners of the globe at such a young age means that he soon developed a thirst to document it all. "I couldn't help but think that I was so lucky to have been able to see all that I have seen, to have travelled as much as I had. I just wished there was a medium that could allow me to share all the worlds beauty with those that were not able to see it for themselves. Along came photography," he says.
Nick was soon taken under the wing of Mikki Young, and the two worked together for years under the My Media Sydney brand before Nick took the leap into he tumultuous world of freelance. Now, he shoots everything from weddings to gigs to corporate events, though he says that his heart will always lie in travel photography – and with a passport that's as full as his, it's easy to see why.
Give Nick a follow on Instagram right here, and read some of the stories behind some of his awesome images below: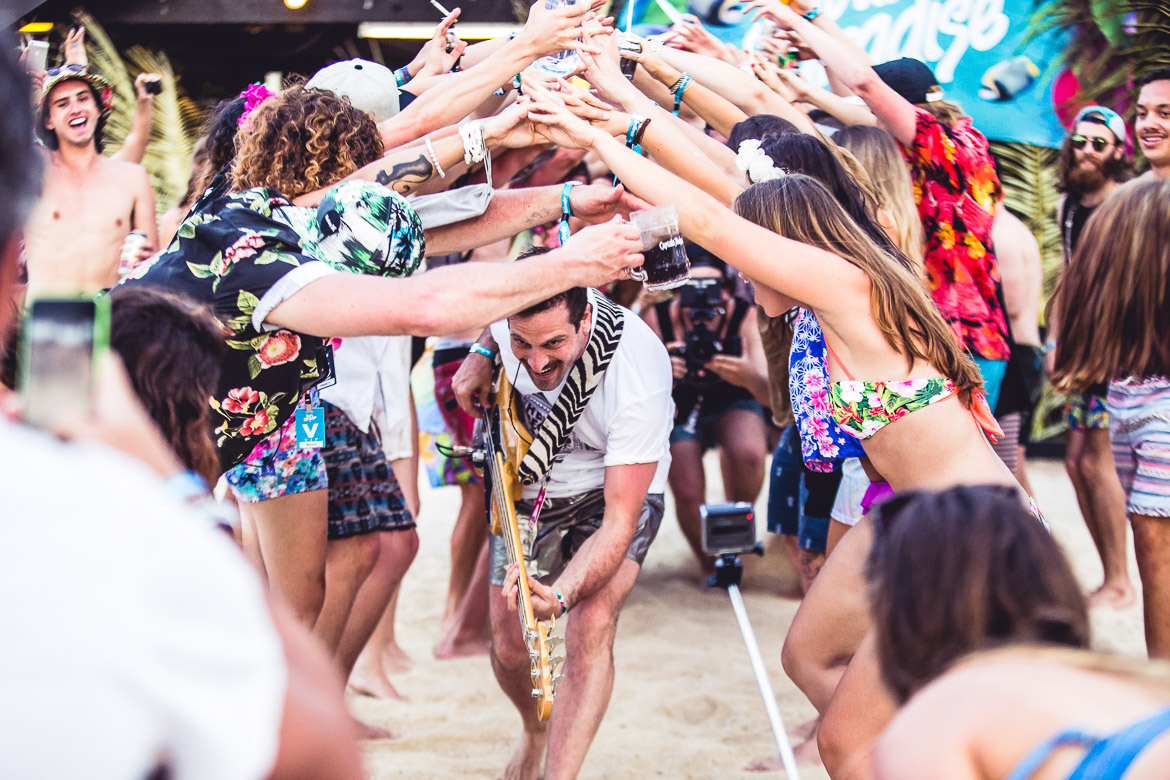 'Touch Sensitive' rocking out on the wireless bass guitar as he runs through a human tunnel @ Your Paradise in Fiji. This is part of a sequence of shots that ends with him shredding a guitar solo, knee deep in the ocean, surrounded by the entire crowd. Such a magical experience.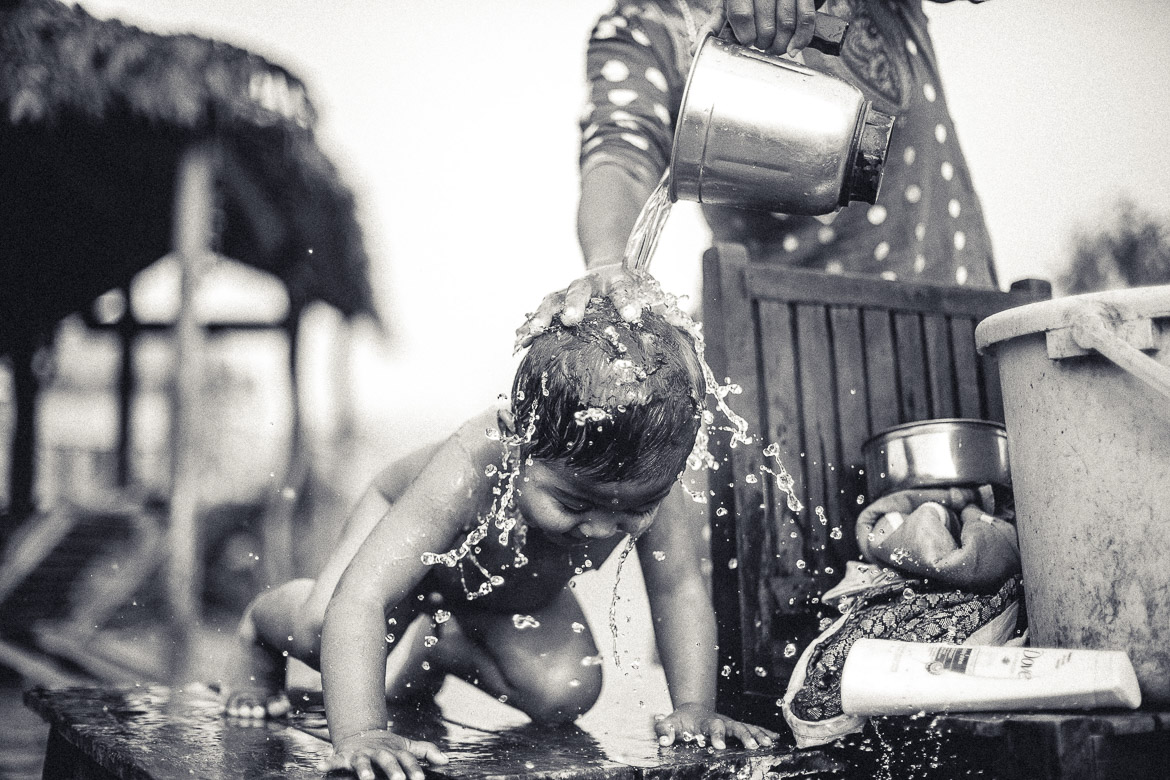 A child taking a bath in Chitwan National Park in south Nepal. His mother is using a food processor as a shower, with water warmed on the fire. It must have been 5 degrees outside, the poor kid was freezin'. The couple owned a cafe, and we camped on their front lawn at night by the river, occasionally being woken by rhinoceros and always on the lookout for crocodiles. In hindsight it was probably not the wisest spot, but it was free as long as we ate at their shop!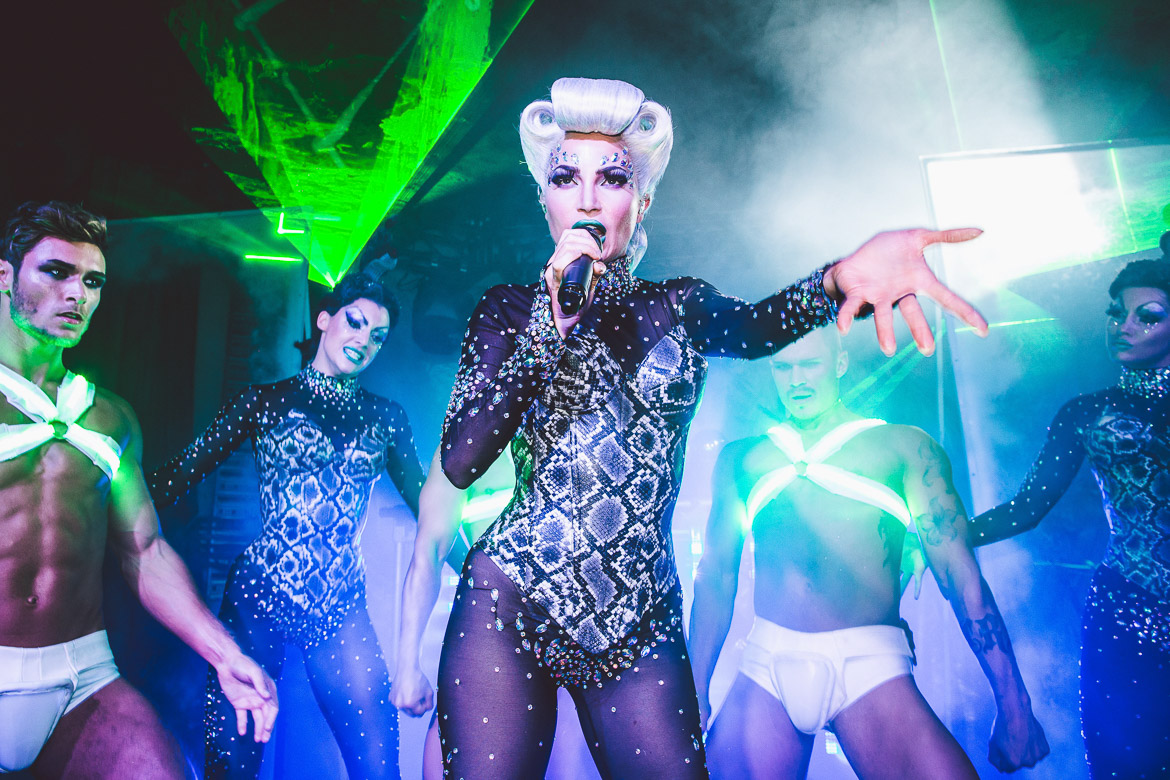 I love the colour in this shot. It was part of a super raunchy LGTB performance series called ALT @ The Beresford Hotel. A visually incredible show, but definitely the most confronting, kinky, XXX, performance i've shot.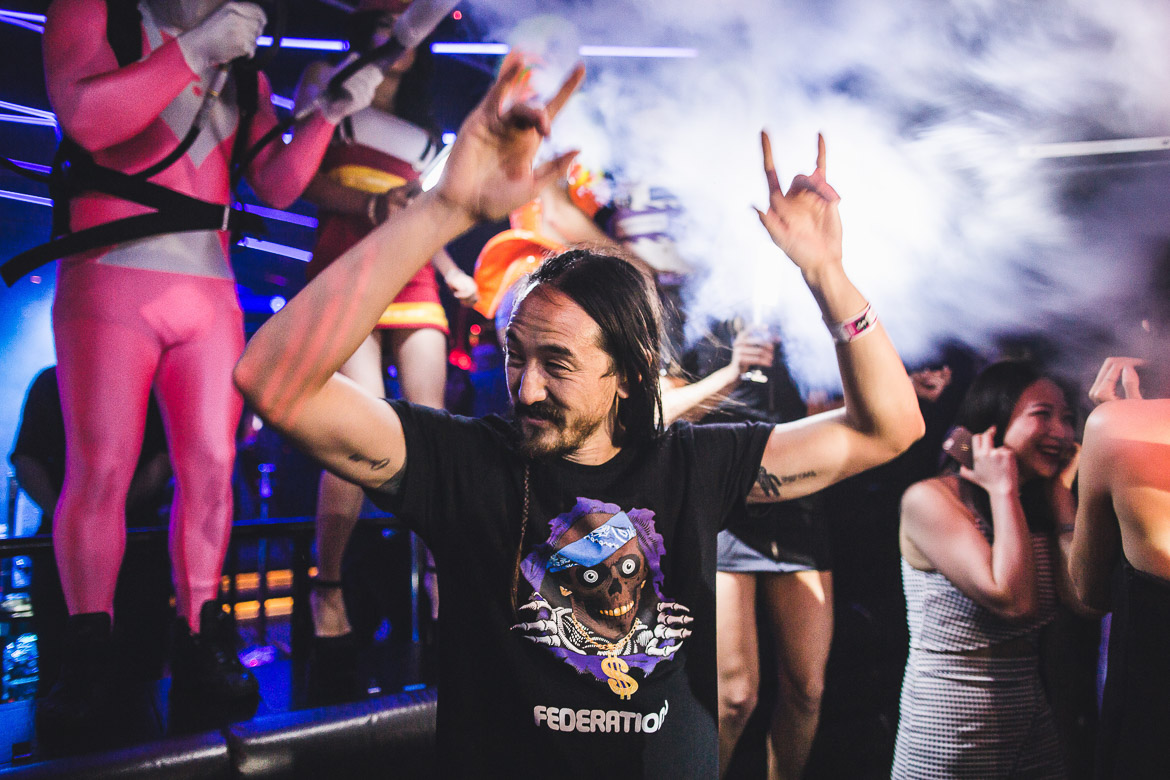 Steve Aoki, celebrating his birthday @ Marquee Nightclub. I remember being stoked with this photo as I was the only one who got a clear shot. I took the risk of shooting with no flash. This paid off as the C02 from the canons behind made the other two photographers flash photos show nothing but a smoky mess. You can actually see the red lines on Steve's right arm from one of the guys speedlight focusing beam. This was shot @100/s, f/2, and lit by a strobe going off on the ceiling.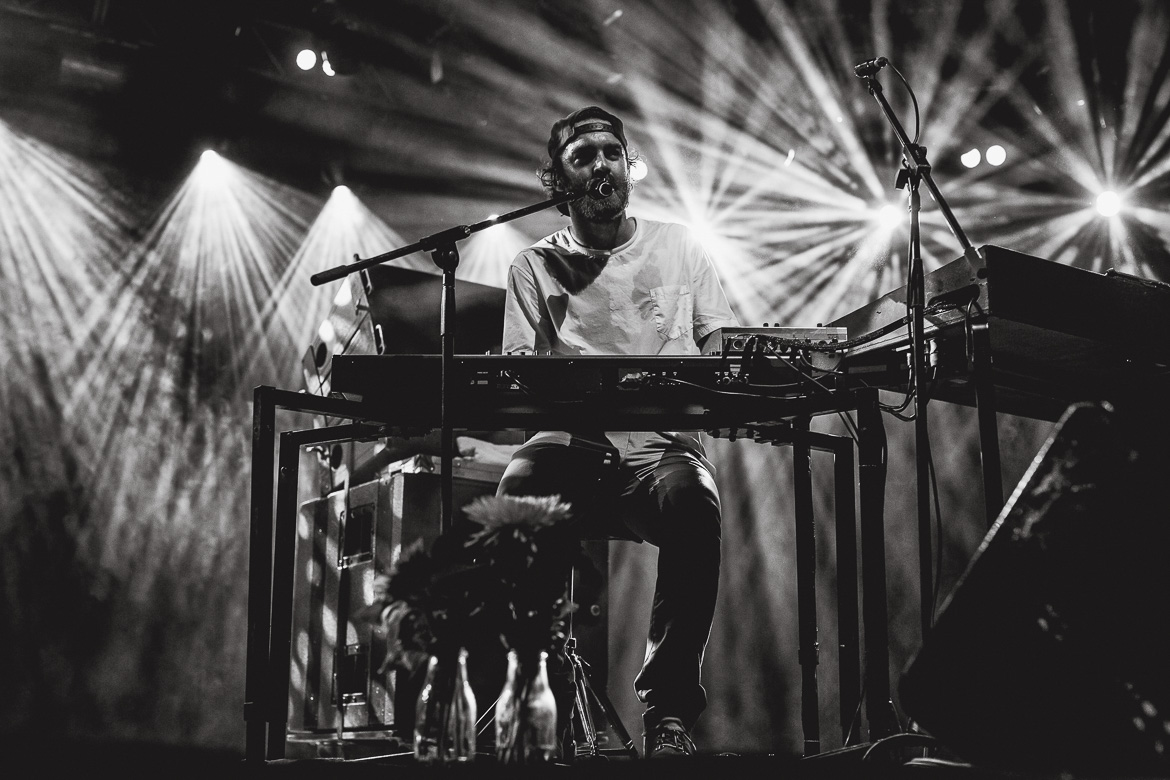 Nick Murphy FKA Chet Faker performing 'Talk is Cheap' @ Listen Out 2014. I still remember this as being one of the most intimate musical moments I have experienced at a festival. The security had kicked all the other photographers out of the pit after the first two songs. The entire crowd, 5000 strong, began singing the lyrics. Nick came to the front of the stage and looked at me and just laughed and shook his head in disbelief. I remember seeing his eyes tear up. At that moment, that photographer's pit was definitely the best seat in the house.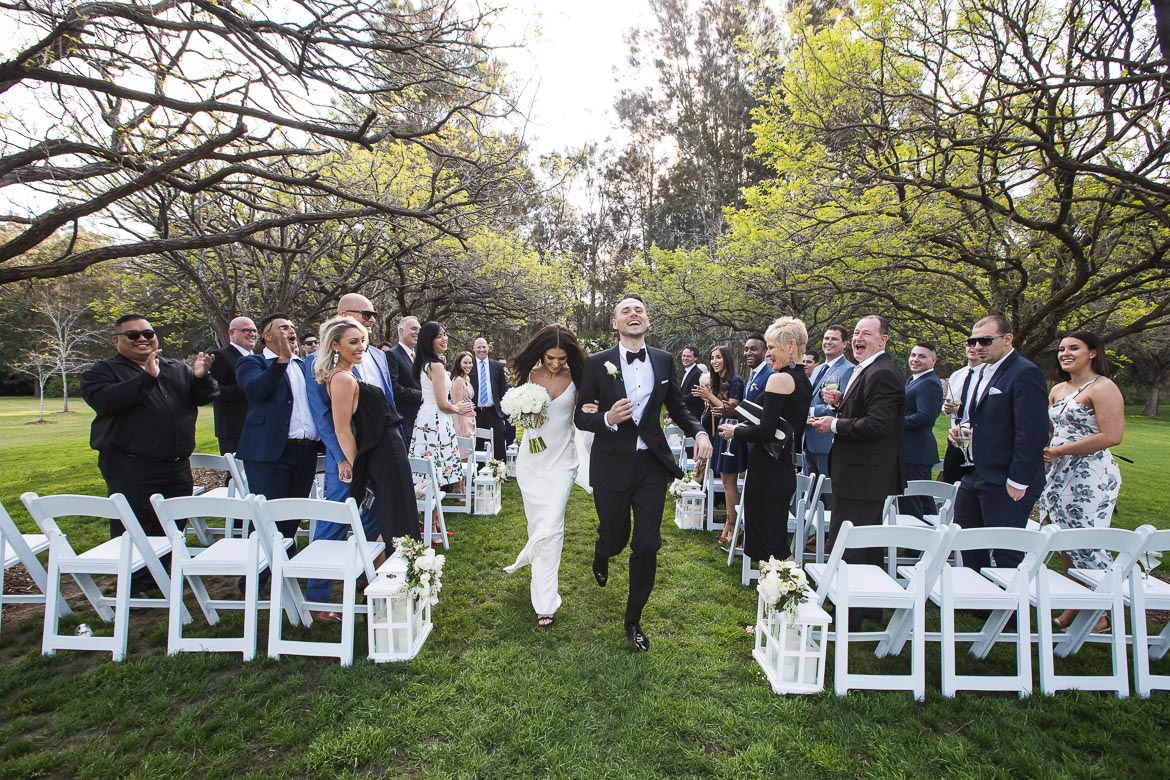 Natalie & Kristiano after their ceremony in the Hunter Valley. I remember Nat being less that pleased that I made her run in high heels. Sorry Nat, you guys look great.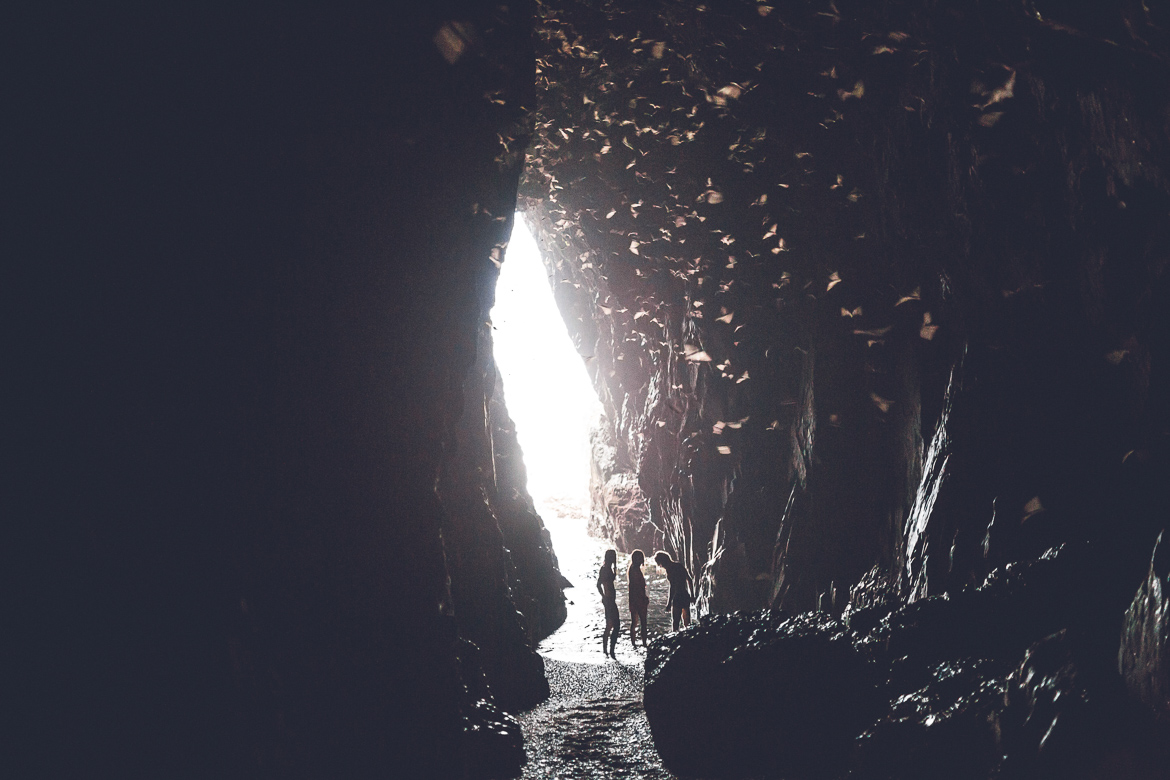 The Bat Cave. We stumbled upon this cave on some back beach about half an hour south of Crescent Head. My friend Sam and I started wading in and he ended up getting absolutely soaked. We decided we may as well swim into the back of the cave. It was absolutely pitch black. Meanwhile my girlfriend Elle decided to get the party started and began cranking tunes from her UE Boom at the entrance to the cave.
I remember trying to get my jeans off, halfway into the cave whilst balancing on some slippery rock, only to see Sam come running full pelt out of the back of the cave and come diving into the water yelling "There's bats! There's so many fucking bats!" Turns out the sound of the music have woken them. I grabbed the cam and we swam right into the back. There must have been 5000-10,000 bats in there. In the back of the cave it was hardly 2 foot wide. You could feel them darting right past your face, but never quite colliding. Such a surreal experience. This was shot handheld @ 40/s, f/1.4, 3200 iso.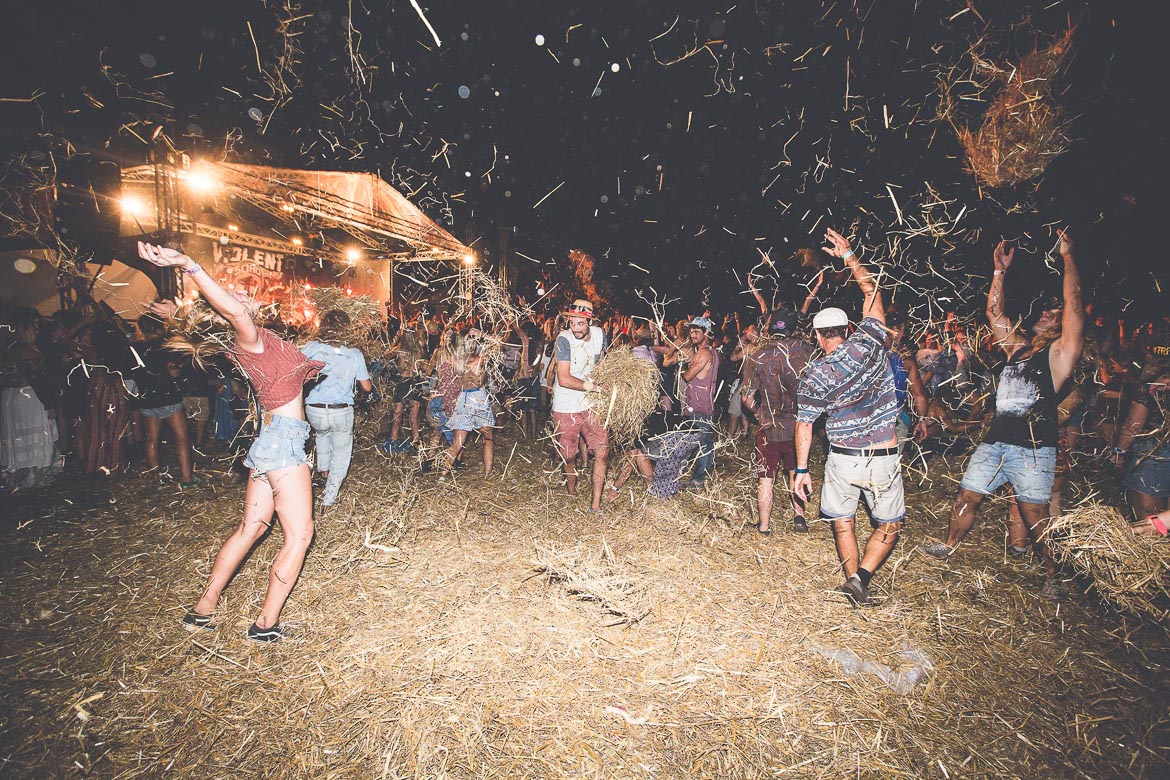 Violent Soho mosh @ Mountain Sounds 2016. There was really nice hay bales for people to sit on. Then people got drunk and shit got loose.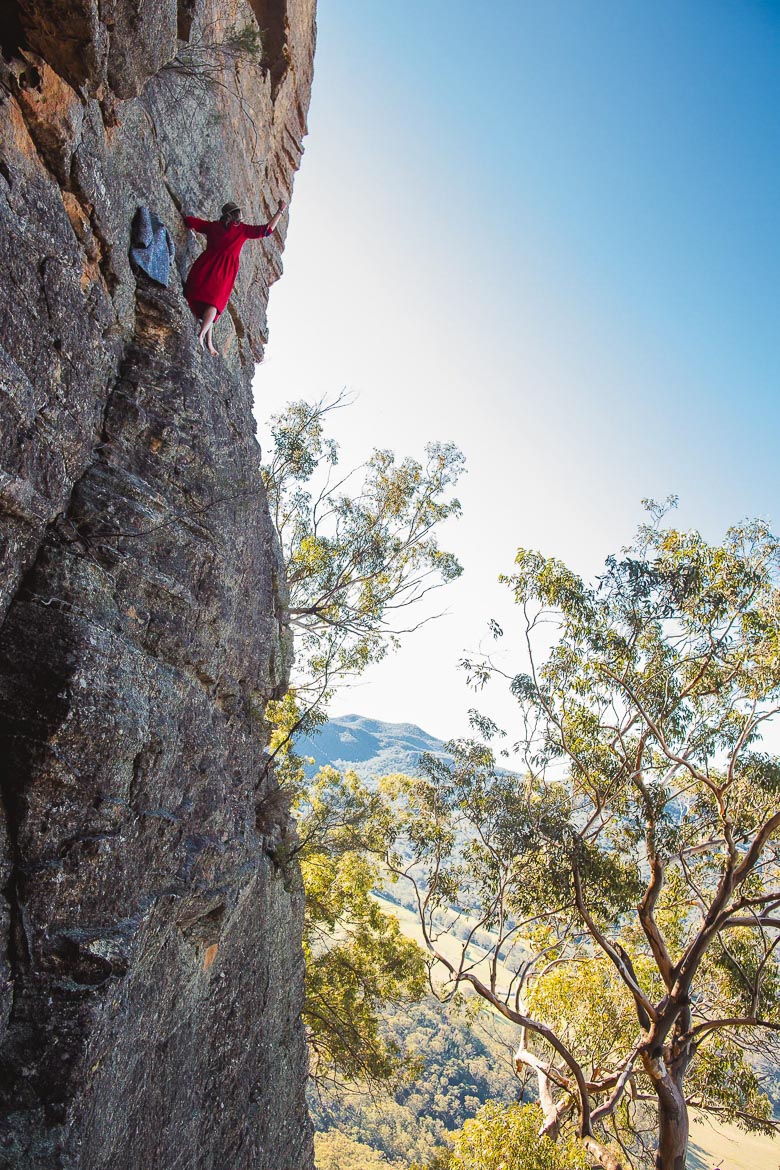 My girlfriend Elle free solo climbed this cliff @ Psyfari Festival in Capertee Valley. The cliff drops another third again, below the bottom of the frame, and ends in a pile of nasty rocks.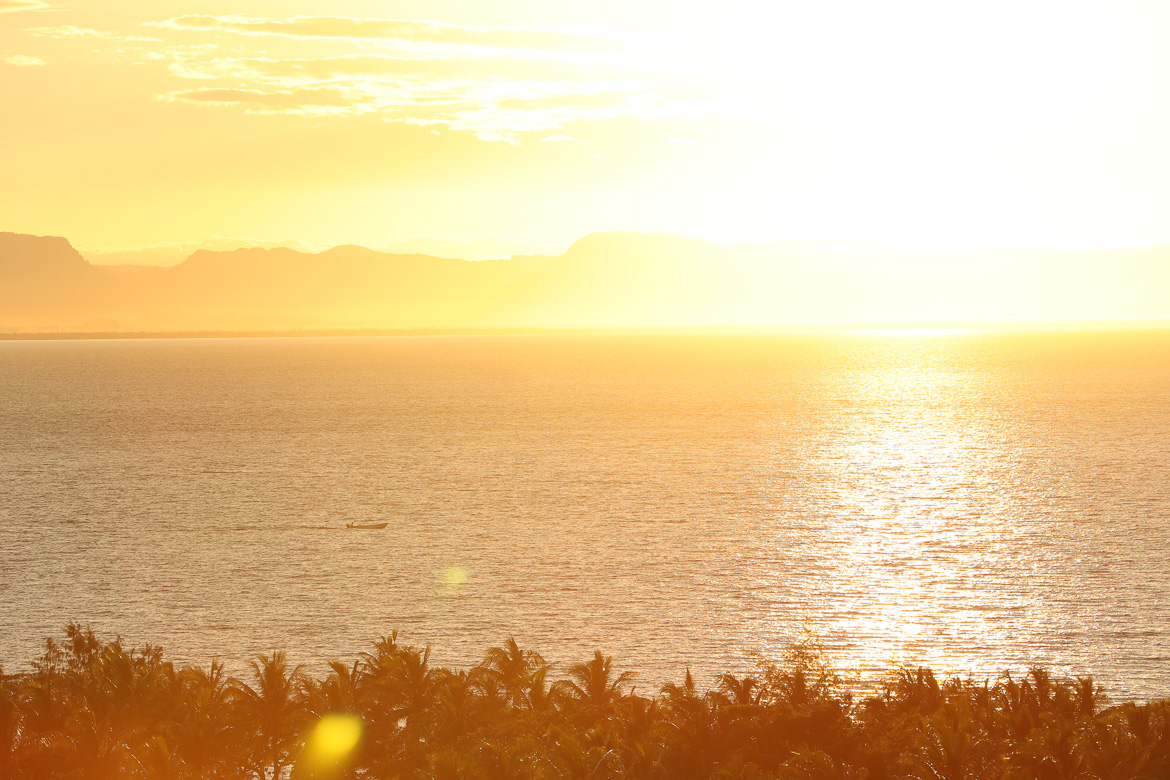 A lone fisherman makes the morning Island commute in his tinny. This was shot from the top of Paradise Island in Fiji.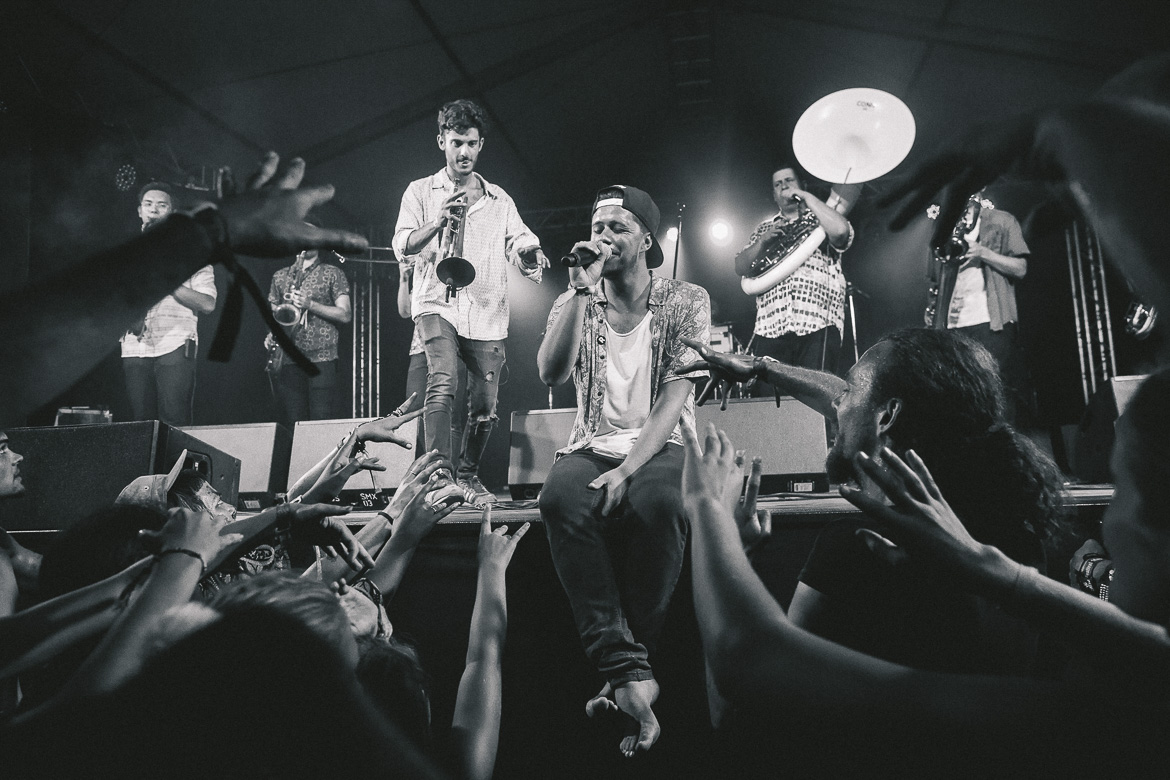 'Hot Potato Band' performing @ Woodford Folk Festival this year.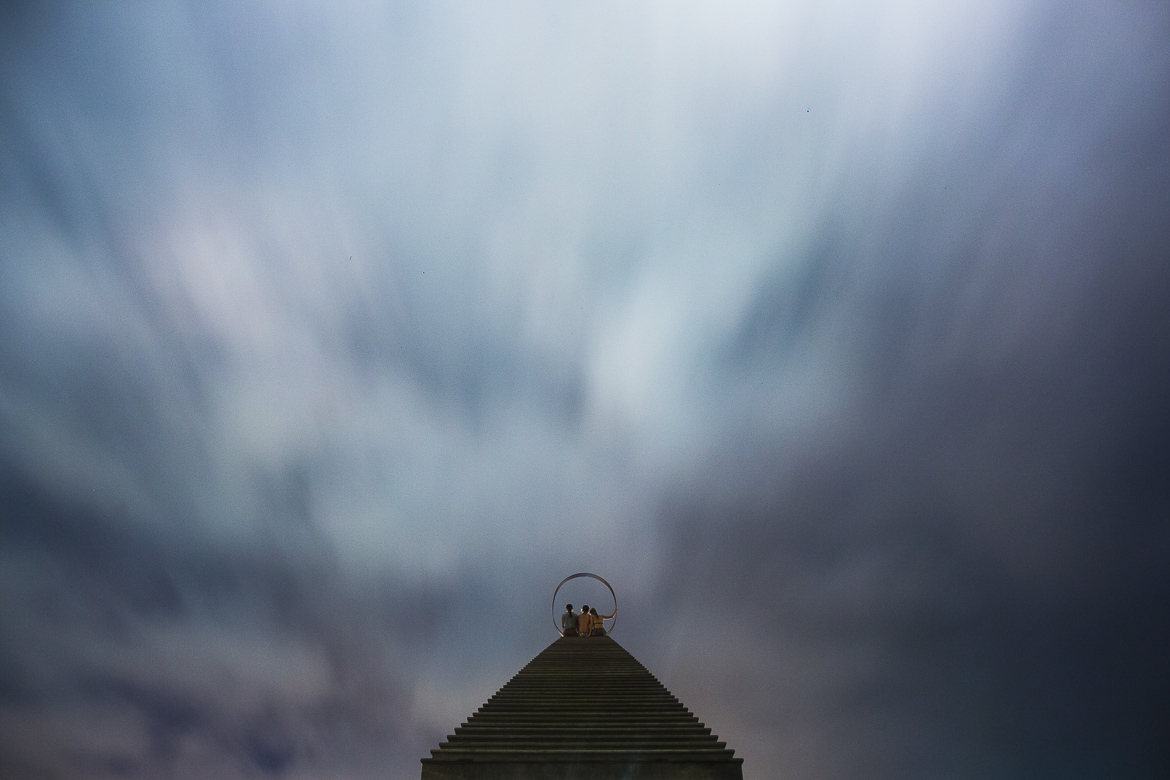 The Stairway to Heaven @ Woodford Folk Festival.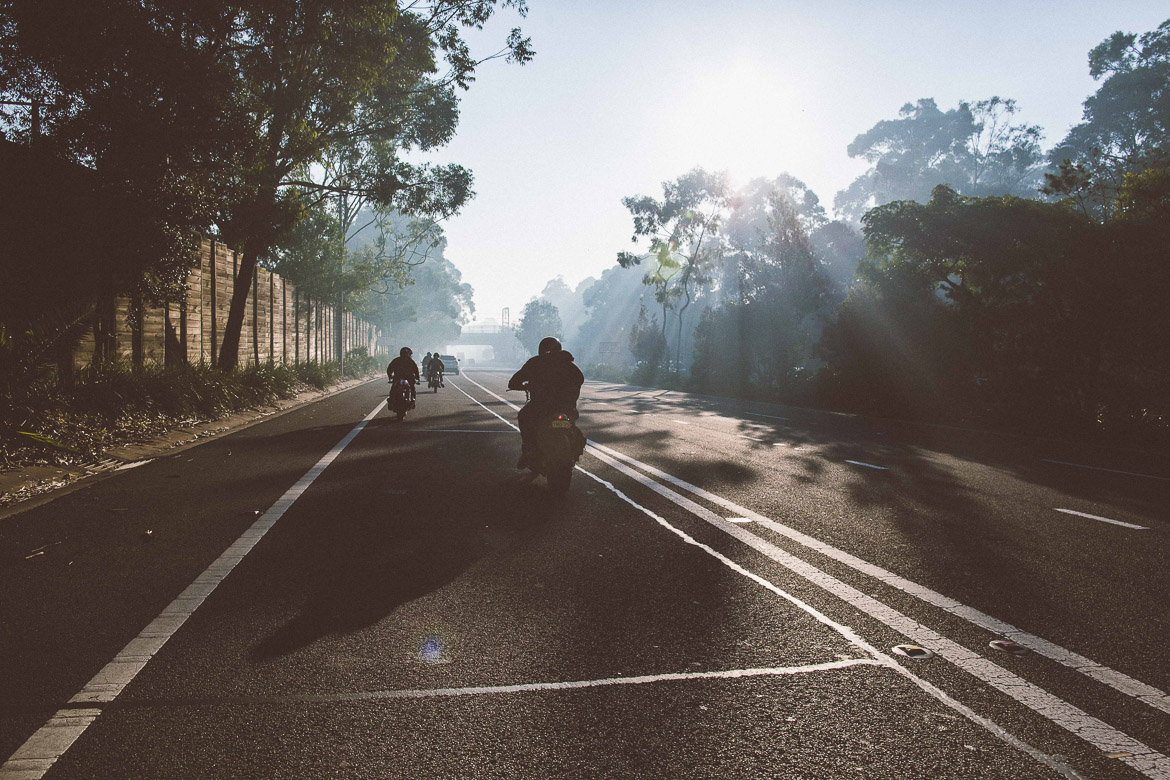 The Sydney Cafe Racers on the 'Five Ferries' Ride up north of Sydney. I love shooting photos from my motorcycle. There is something exhilarating about trying to compose a shot whilst standing on the footpads and looking through the viewfinder @ 80+km/hr. P.S. Don't tell mum.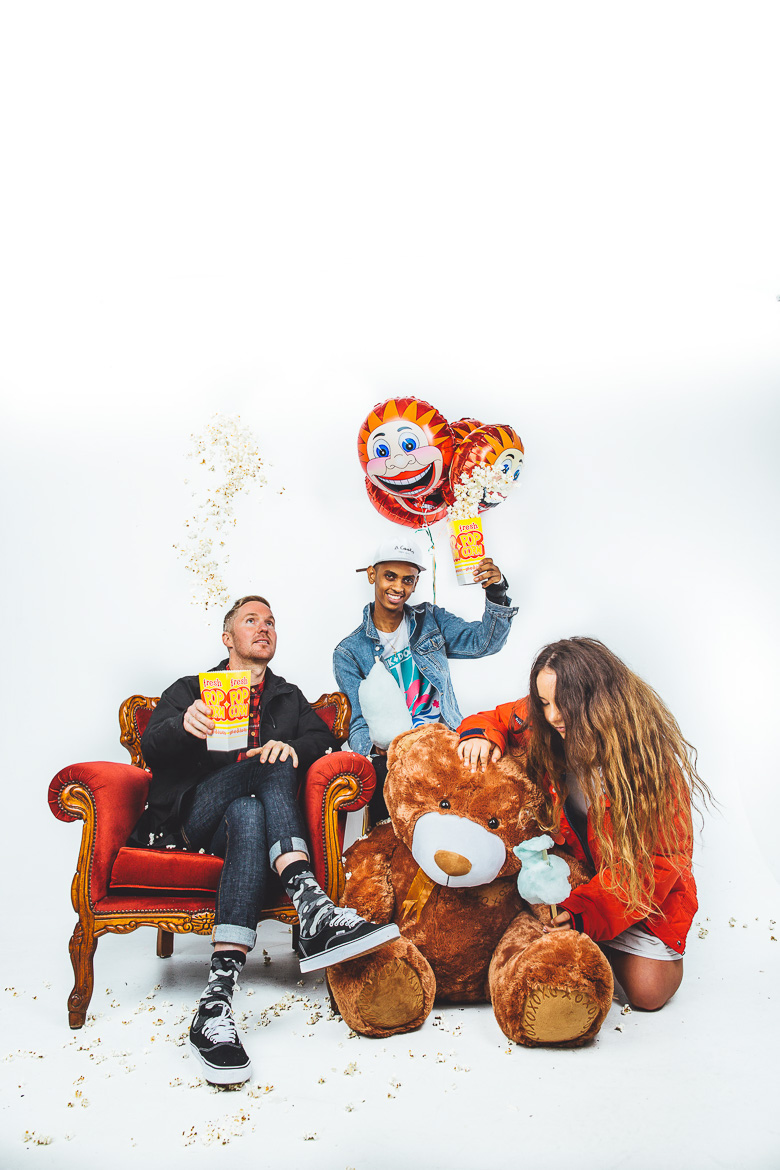 A photo shoot of Drapht, Gill Bates, and Mallrat for the cover of The Music. They were promoting their show @ Luna Park, so I suggested that we get some popcorn. Nine months later i'm still finding bits of it in the studio. I also mentioned we should get a small teddy. They came back with this bear.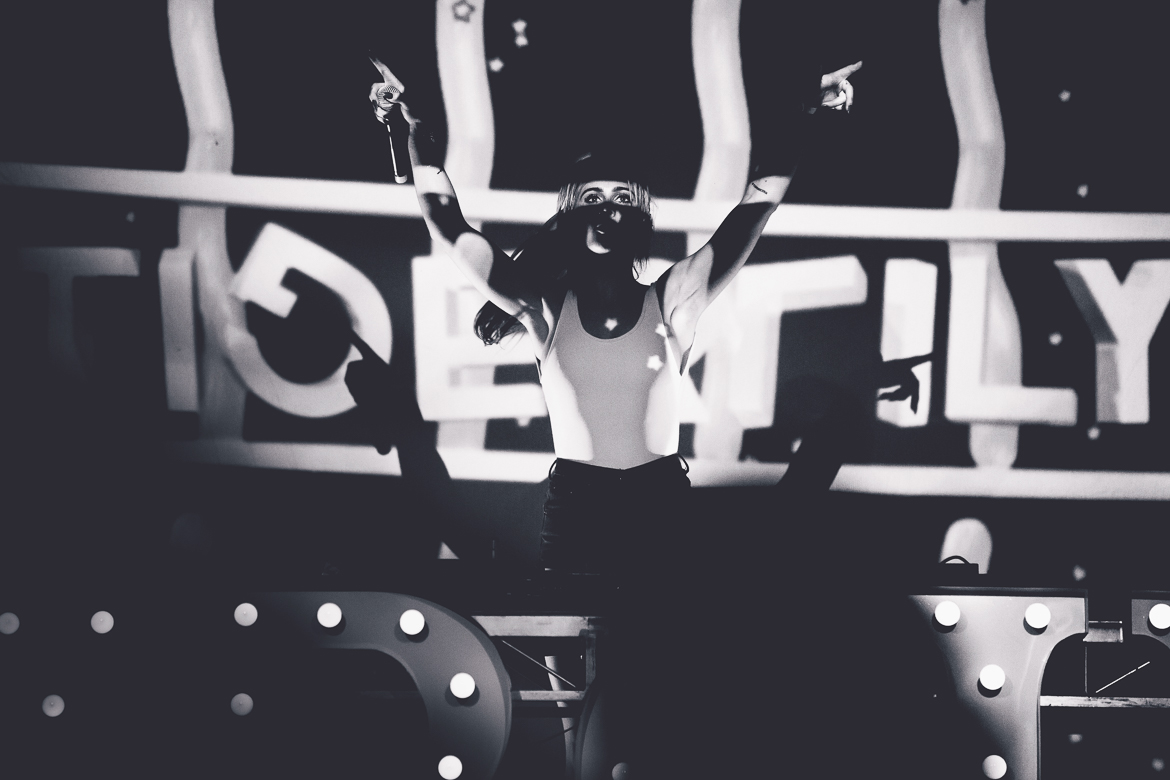 A shot of Tigerlily from when I came along on her national tour. I think this might have been shot in Brisbane. Then again it could have been Darwin. Or perhaps Melbourne. Tours are a bit like that.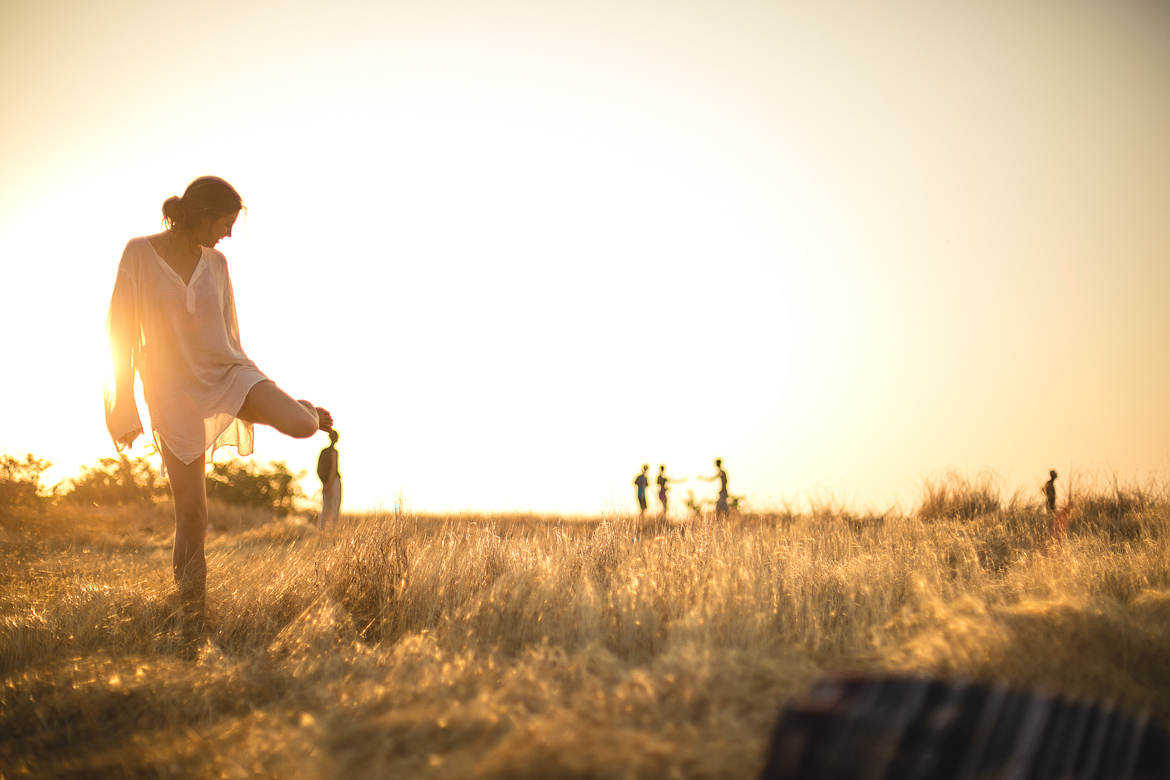 Perhaps my favourite image. This was snapped in Goa, India. It was a truly magical spot. We watched the sun go down over the ocean, which was right behind the cliffs in the distance. As the sun set, some Paragliders took flight and were silhouetted against the setting sun. You can see them setting up in the background. It is also said that the Beatles used to come here to take LSD and play music.