The best part about punk rock shows is the unpredictability.
At any given gig, you could discover your new favourite band, get punched in the face, lose your wallet in a circle pit and sing arm-in-arm with a bunch of sweaty randoms – all in the same night. Talk about value for money! Stomping the fine line between excitement and danger, these shows have been long been documented in DIY zines, online forums and everywhere in between – and one man continuing the tradition is Pat O'Hara.
A 20-year-old from the Northern Beaches, Pat was "inspired by all those old black and white photos from the late 80s and 90s of all the violent and crazy house gigs. Ever since, I've just been addicted to capturing moments like that." Having shot guitar-heavy acts at crusty backyards, intimate galleries and large-scale stadiums, we asked Pat to hand us some of his favourite music moments captured on camera.
Check it out below and see more of Pat's livest images on Instagram:
Dude gets fly-kicked in the Skegss pit because he was absolutely punishing anyone who ran at him. This sneaky fucker ran up behind him and got him square in the head as he turned around.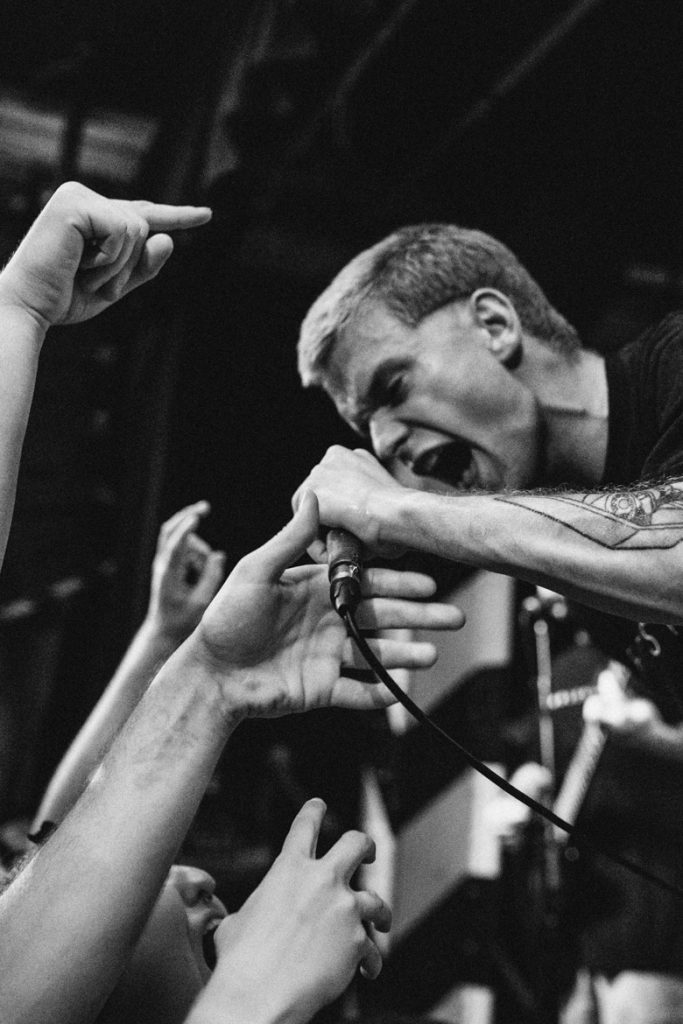 I love it when people jump up and try to grab the mic and sing along, this was a brief moment in between with Our Past Days.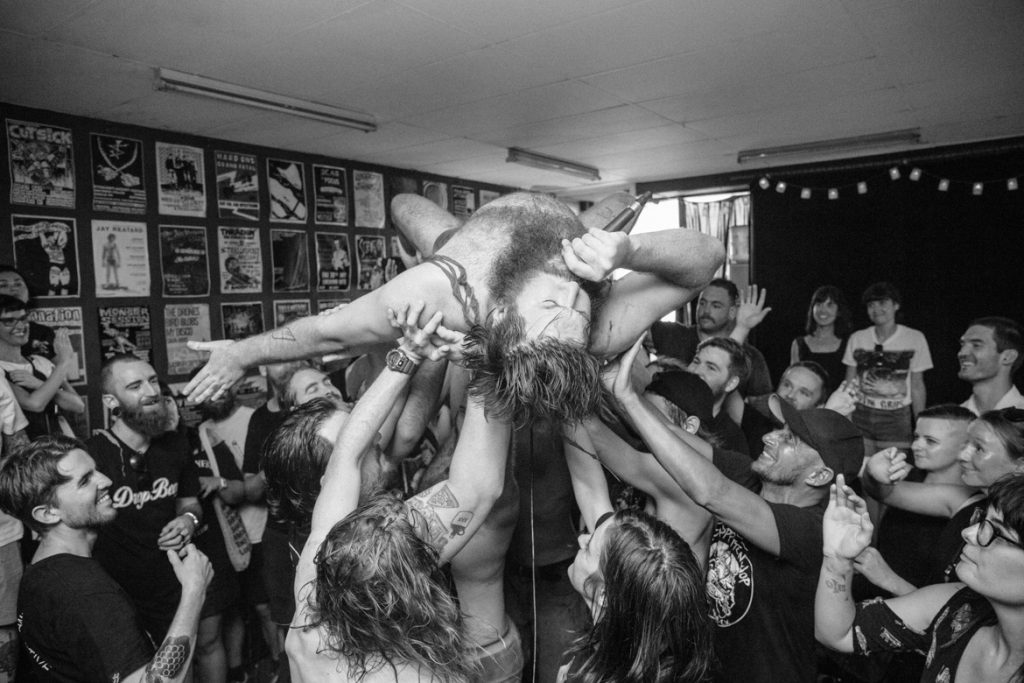 Totally Unicorn are always nuts live, and saying goodbye to their favourite venue (Blackwire Records) was always going to be a loose one.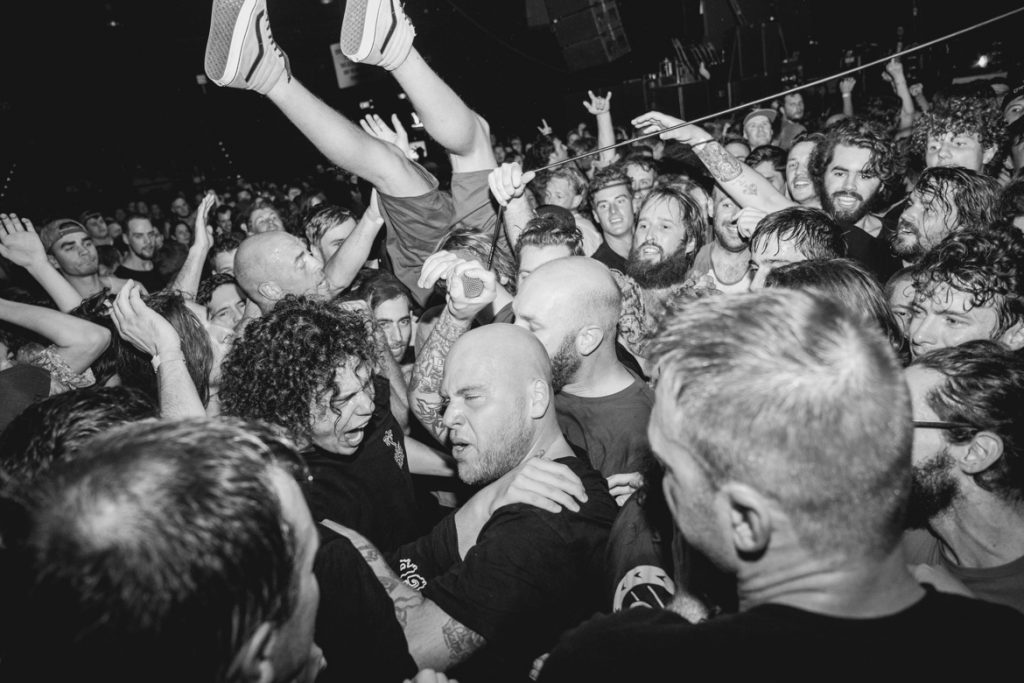 I was at the back of the Hordern Pavilion watching The Bronx support Violent Soho and the lead singer jumped into the middle of the massive crowd. So I sprinted through the crowd with my backpack on my back and tried to get a decent shot of him amidst the hundreds of fans.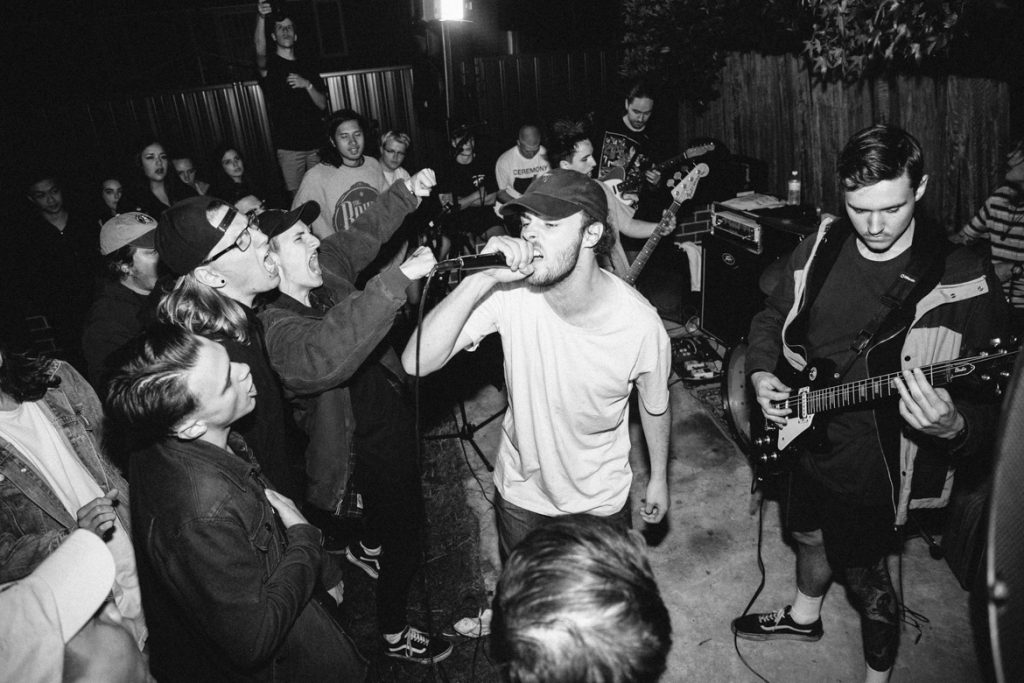 The famous house shows of Doonside are punk to their absolute core. Such a crazy atmosphere, and Hindsight are one of the best up and coming bands around.
My favourite shot of the local boys Dear Seattle, who are the next big thing.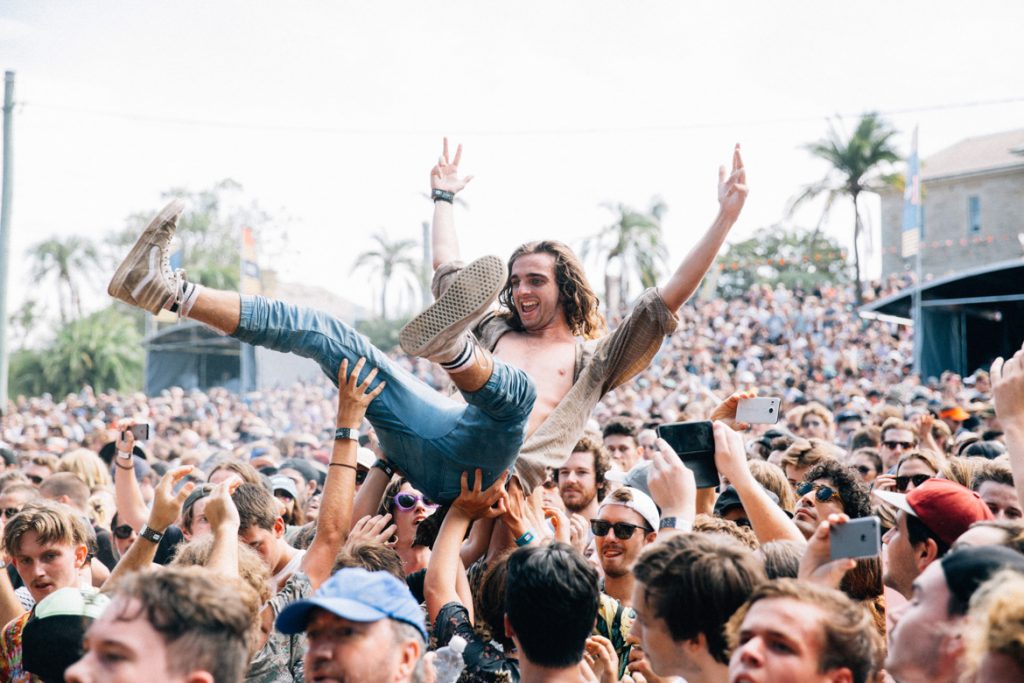 Flying high during Dune Rats' set at Laneway.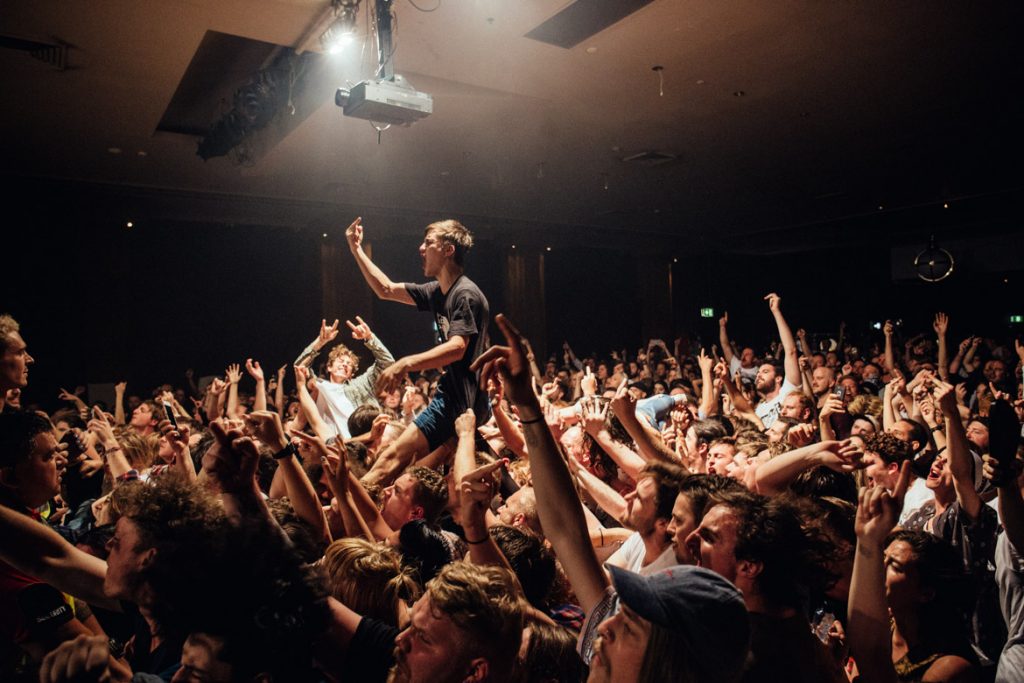 The Smith Street Band are my favourite band and I love shooting them because the crowd always gets so into the music, it's just a different experience.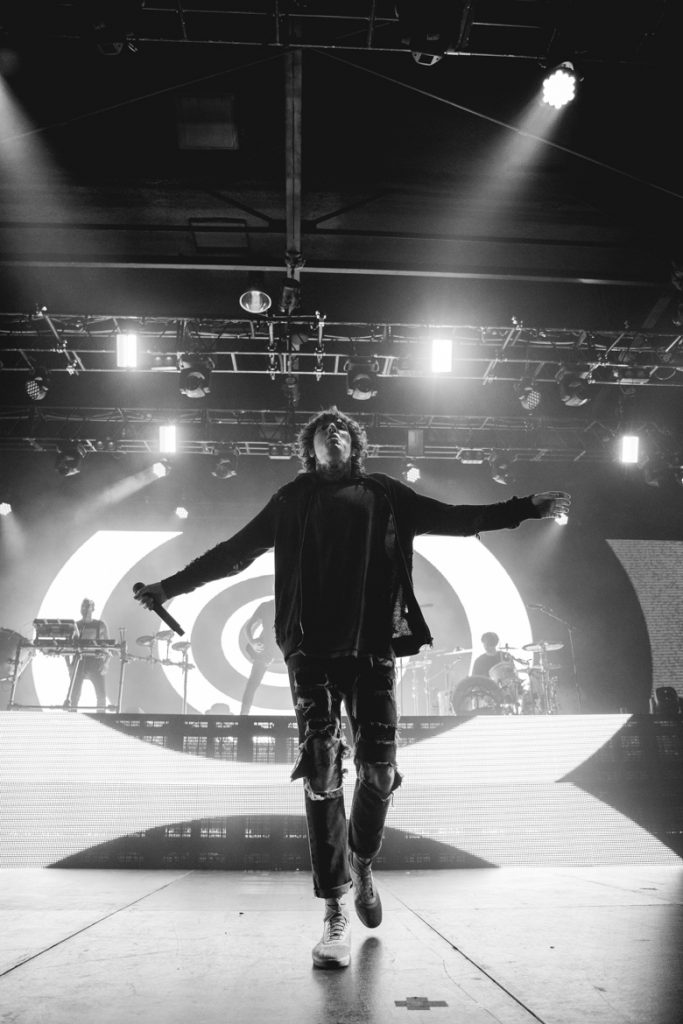 One of the biggest metal bands in the world, Bring Me The Horizon. It was crazy to be able to see them do their stuff on stage.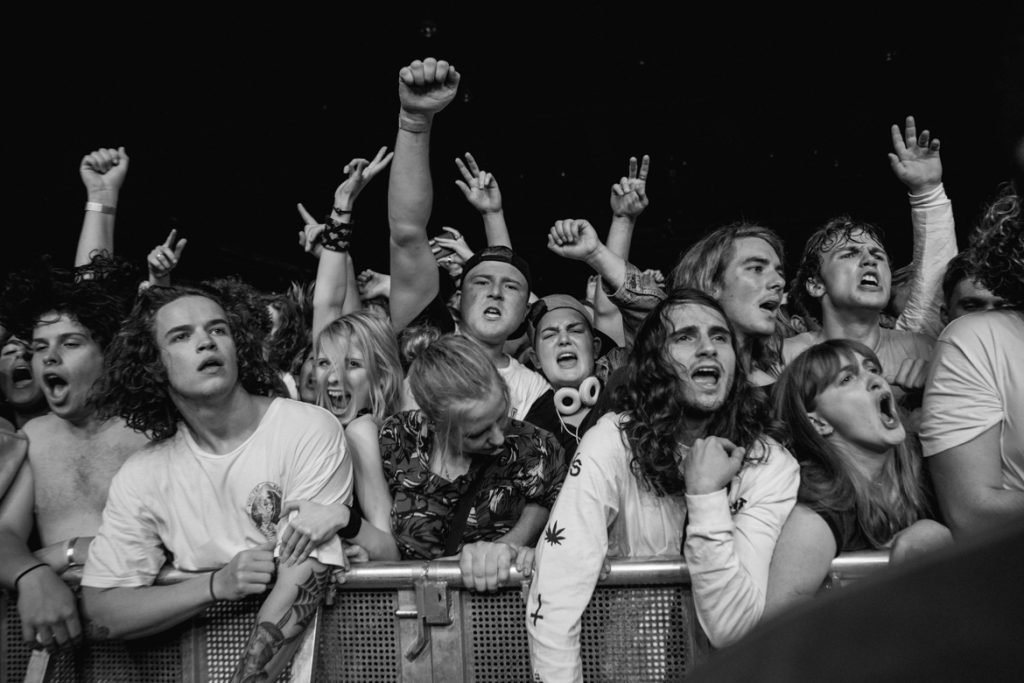 Violent Soho have such a hectic/passionate/crazy crowd to watch, let alone photograph.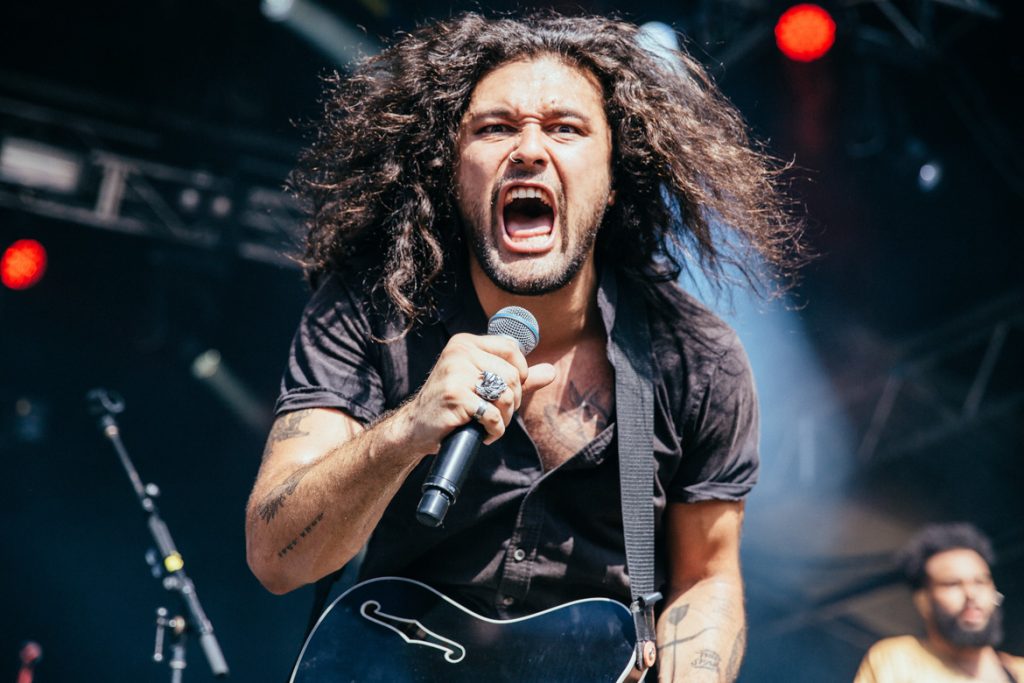 Dave from Gang of Youths looking straight down the barrel.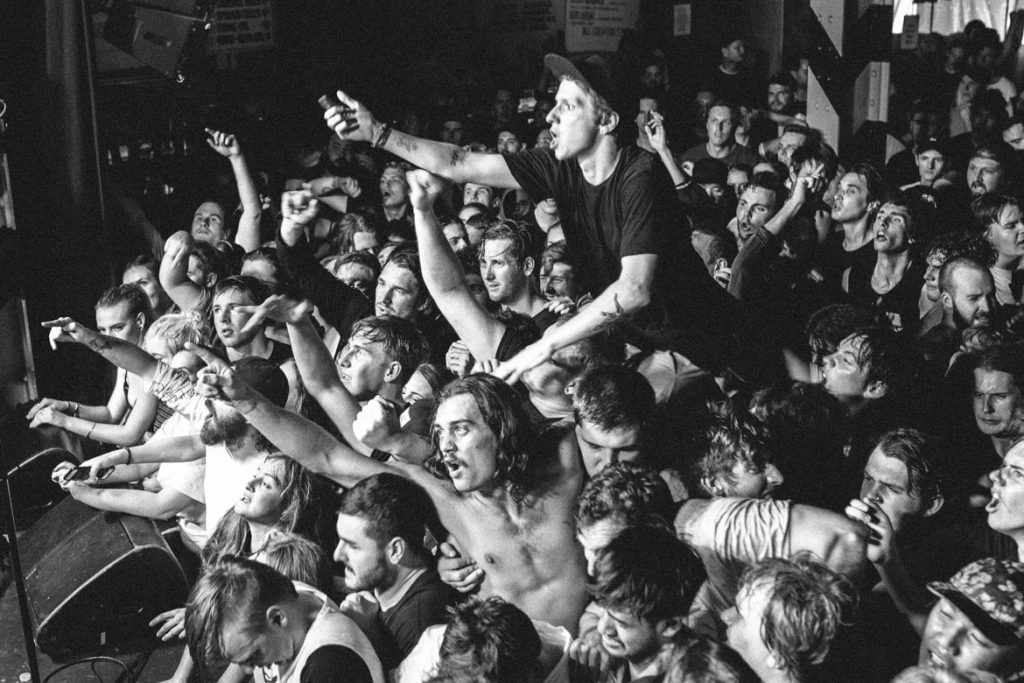 I've never been so sweaty after a gig than I was after Trophy Eyes gig at Oxford Art Factory. So many stage dives.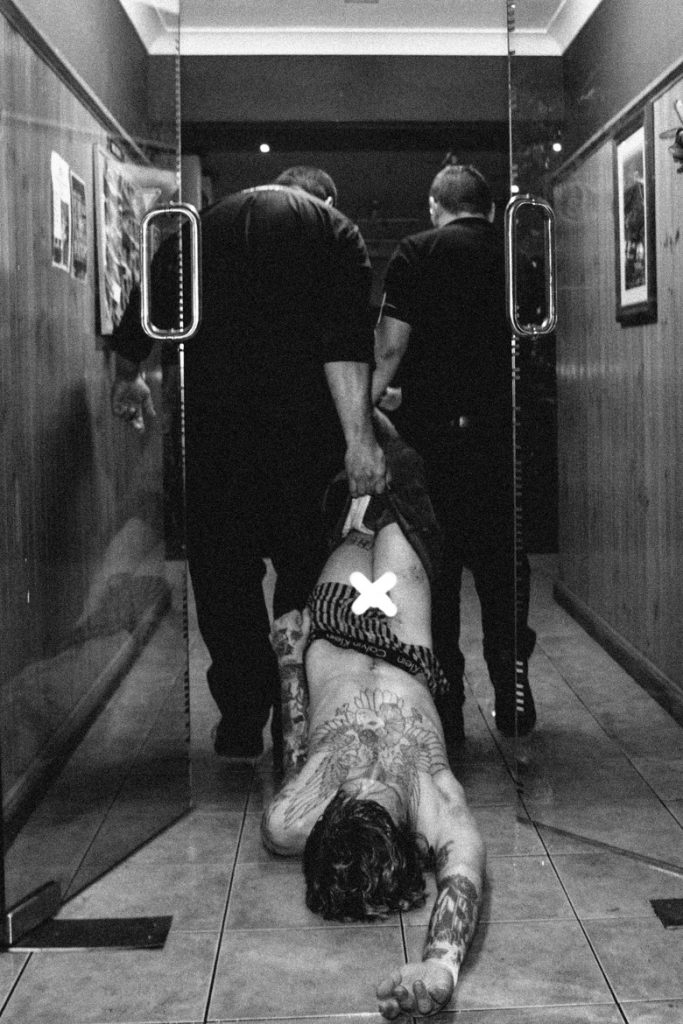 Probably my favourite photo I've taken to date. Punter got too drunk and messy in the C.O.F.F.I.N pit and ended up passing out in his boxers, so the bouncers dragged him out by his ankles.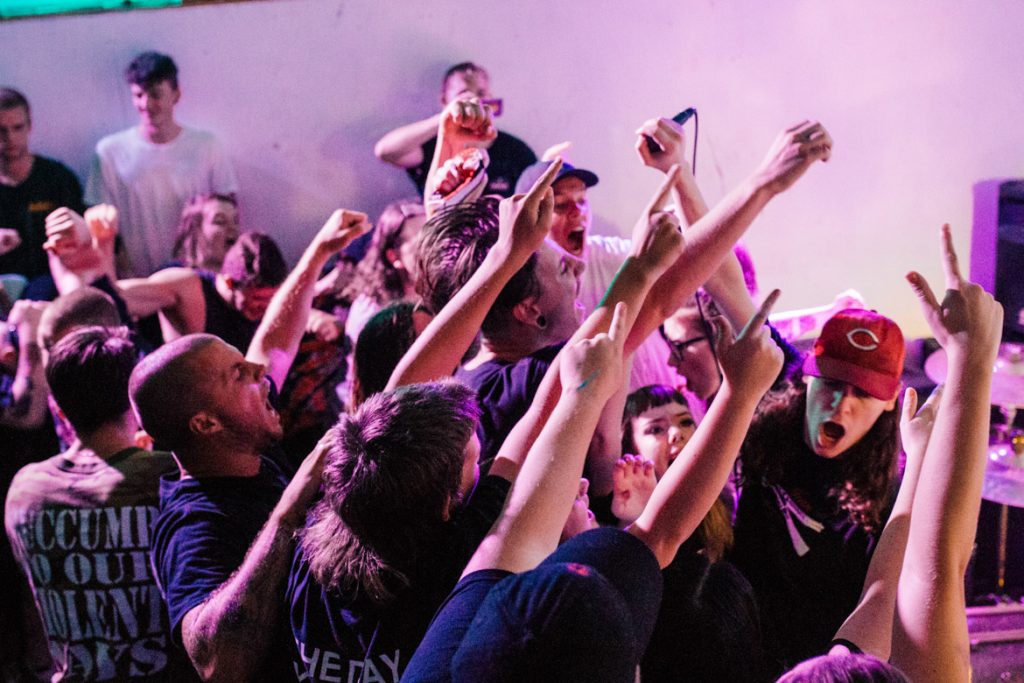 Knocked Loose at Rad Bar, Wollongong.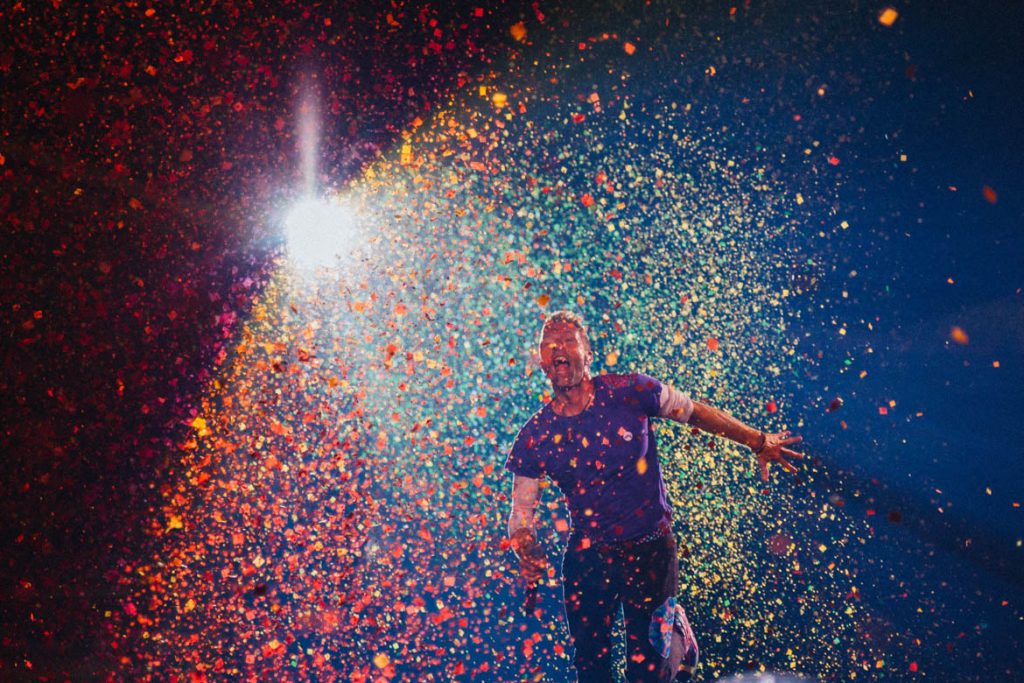 Not a punk shot but is definitely the luckiest shot I've ever taken. Coldplay was such a large scale gig, I'm happy I walked away with this pic.