Callum Preston is a man of many talents.
Whether it be painting huge murals of skeletons across warehouse walls, producing stain glassed windows depicting iconic Melbourne landmarks, or recreating a pop art version of a milk bar straight from every Aussie kid's memory (including every candy, snack, and knick knack you can remember). There doesn't seem much the man can't/ won't do.
The Melbourne based talent has steadily built a reputation for himself as one of the city's most diverse and consistent artist. With his trusted paint, markers, spray cans or whatever he can get his hands on, Callum has managed to create a body of work widely recognized for its bold and graphic imagery underpinned by a unique and quirky sense of humour that is distinctively Australian.
We asked the man himself a few questions about his childhood, art, and what his favourite snack was growing up.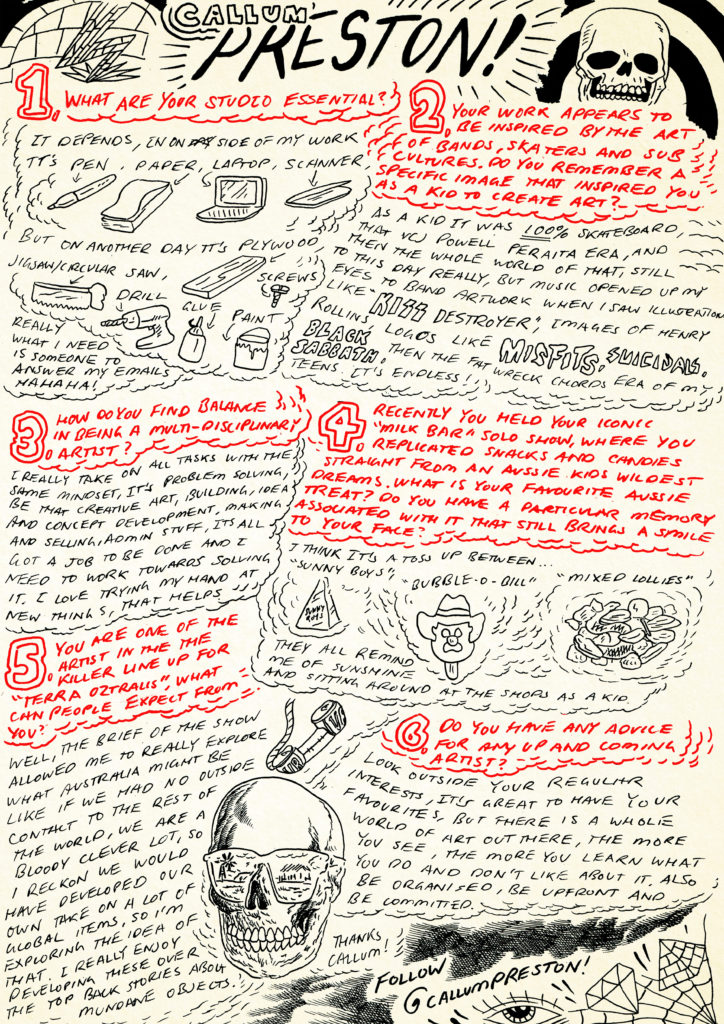 Check out more info on Callum here and follow him @callumpreston
You can catch Callum's work in the upcoming super group show Terra Oztralis. He will be exhibiting alongside a bevy of Australia's most diverse and talented artists.
Find more info on Terra Oztralis here.