Grills, Jesus pieces, iced-out skulls and chrome Milky Candy girls… These are just some of the wild creations coming out of Sydney's best and brightest jewellers, Cubone Club.
Cubone Club was started by Rei and Tallis as a way of expressing their shared creative vision for jewellery. Working on individual, custom pieces (still to this day), the pair rose to notoriety with their infamous custom made grills. Since then they have worked on some of the most unique pieces you'll see for some of Australia's most diverse movers and shakers.
We talked to one half of the increasingly busy pair about their humble origins, crazy designs, how the local jewellery scene is shaping up and what to expect from the iridescent duo in the future.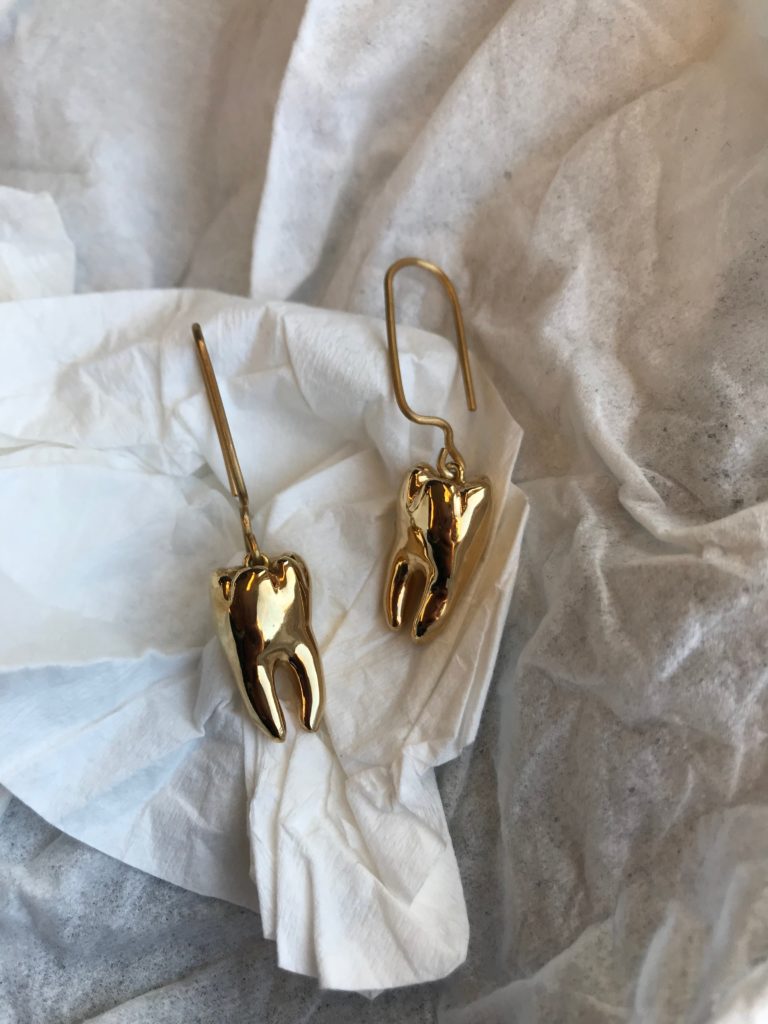 What initially inspired you both to start Cubone Club? 
We were already bouncing ideas off of each other whenever one of us were making or designing something, so it just made sense to combine our powers officially as things were already heading towards a collaboration.
As a working duo (not including the tenaciously cute salty) how did you guys originally divide the work process/load?
Almost everything involves the two of us, from the initial conversations with enquirers to the designing process. However, Rei does do more of the concept design and social media related stuff, while I do most of the face-to-face and bench work.
(And Salty plays a very important role of always being in the way ;'( )
Gaining notoriety for your custom made grills (famously adorned by 24 Karat Kev), what are some of the specifics and intricacies of mouth jewellery? What was the initial response to such unique type of jewellery? 
(Hi Kev!) It's a very personal experience with each client, whatever we design and make can only be worn by them. Every mouth is different, teeth are so unique, no set of grills is the same – the variety keeps it interesting.
The initial response was surprisingly good; had no idea that so many people want mouth bling. Originally I only planned to make a pair requested by a mate, Rei uploaded a progress photo to Instagram and the enquiries just flooded in from there.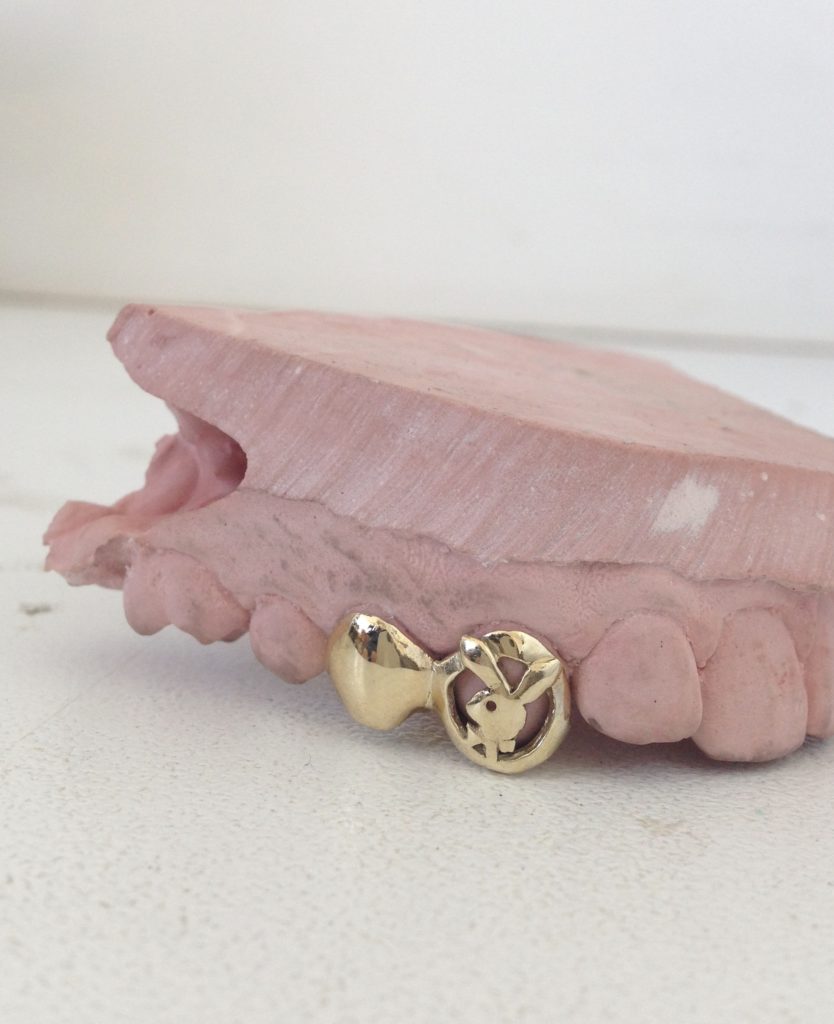 Outside of grills you guys have made an array of crazy pieces. A personal being a Gothic coffin locket cradled by two skeletal hands, filled with skulls! What has been the most distinctive/ interesting piece you have been asked to make? Do you guys enjoy those types of challenges?
Thank you! Most of the weird skull designs are from my own brain, the ideas sit in there and annoy me until I finally poop it into life with my magical hands. The challenging (and cute) ones are the funnest to work on, it's my favourite when someone orders something, or a variant of my own designs. But in saying that there have been some sweet requests that i've really enjoyed such as the recent Japanese character pendants (Pipo-kun and Peko-chan), and some heart shaped gap-tooth grillz we're currently working on <3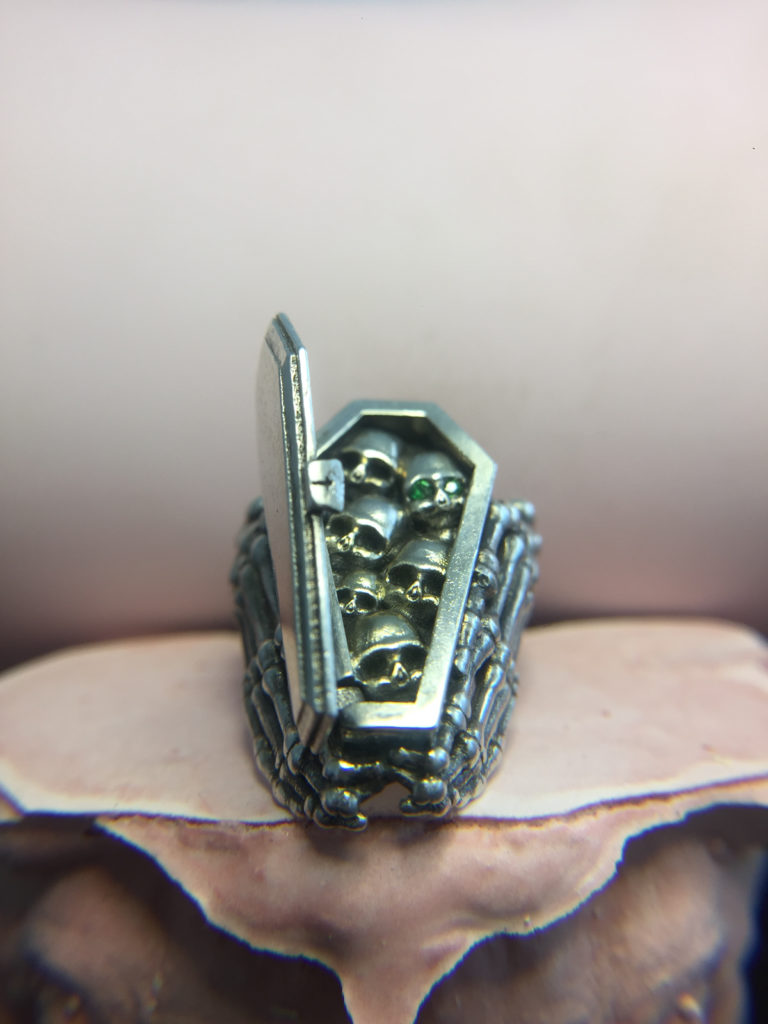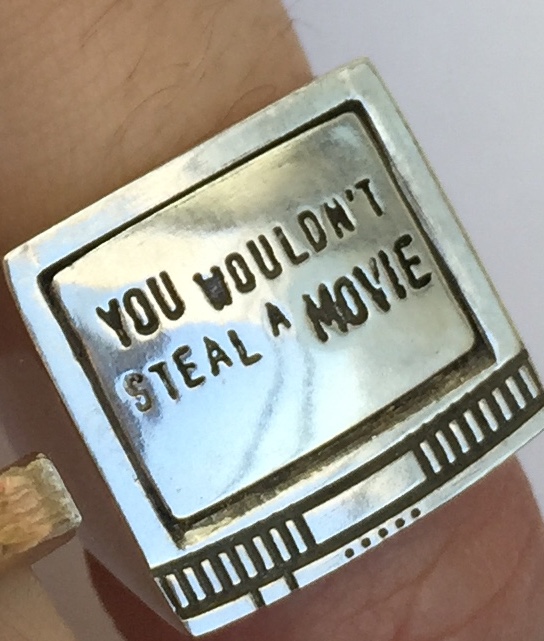 It seems like there is a growing group of young jewellers like yourselves springing up. How do you guys view the Australian jewellery scene?
We feel like more people today identify with local and "home-made" jewellery that's niche to a designer. It's quite impressive how young jewellers keep making their own trends and changing up the self-expression scene.
Things can get a bit "same same" out there so it's good to keep evolving your game and give customers a chance to see what you can do.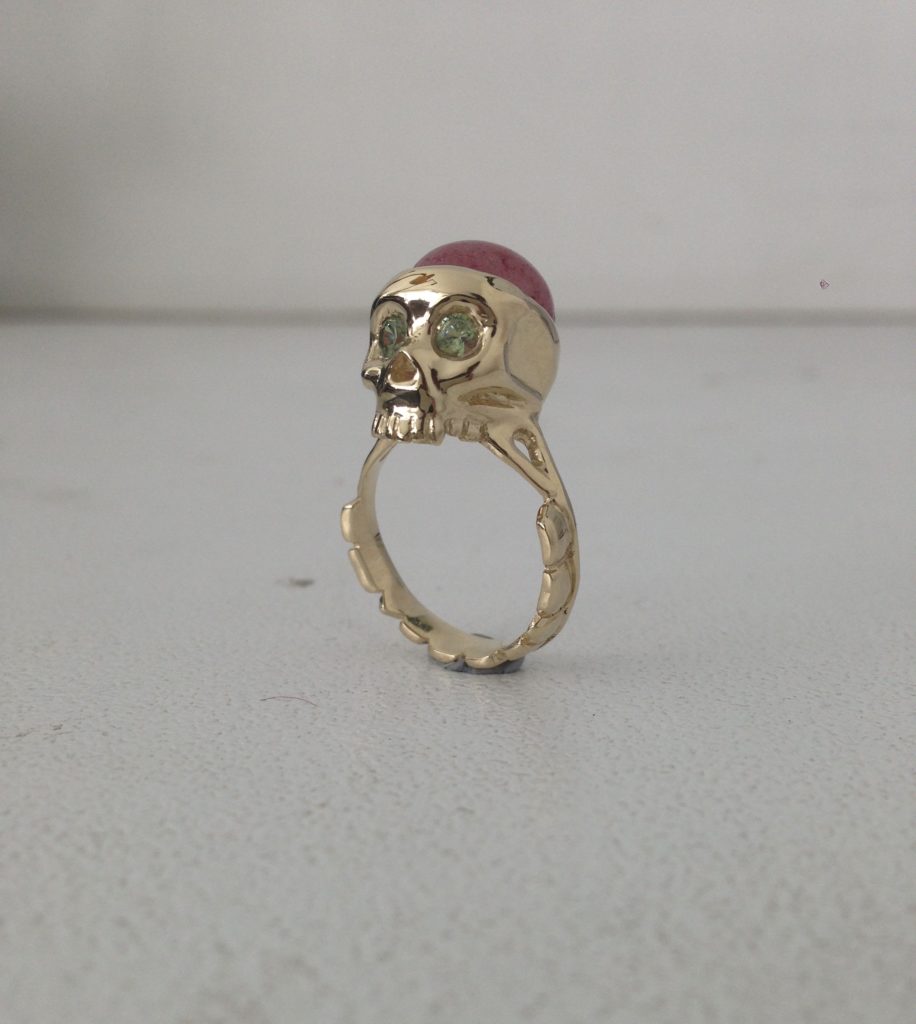 What aspects of jewellery do you guys want to explore in the future? 
Finally getting around to making our website would be a good start, then releasing a proper custom range. We have always wanted to hold an exhibition of one-off majestic skull jewellery pieces, all with tsavorite eyes. The green mountain baby!
Follow on Instagram @cubone.club