We chat wax with The Lulu Raes' singer Eddie Burton ahead of their Melbourne show this weekend.
After taking an 18-month hiatus to focus on writing and recording brand new material, The Lulu Raes are back with a brand new single and gigs, much to the relief of fans of the party-rock five piece. "We took a year buffer zone to get it all down pat, making the album the best it can sound," says Eddie.
If new single 'Fade Away' is anything to go by, it should be well worth the wait for their debut full-length, with the band combining strings and the gritty, unique tones of Eddie's vocals to produce a masterful piece of raw pop. It marks a deviation from the more guitar heavy tunes of 2016's All Our Parents Are Divorced as the lads move further towards a more polished sound.
https://www.youtube.com/watch?v=IAYCNvZHVhc
The group are clearly in tune with each other with the (as yet untitled) album being the culmination of a songwriting partnership that is about a decade old. "It's definitely a Taras album… He's a multi-talented dude, I've written music with him since we were 14," says Eddie.
You can catch The Lulu Raes live at The Workers Club, Fitzroy this weekend. Meanwhile, we caught up with Eddie to talk through some of his favourite wax pizzas – see his quality selections below:

David Bowie – Hunky Dory
"My Dad's has always showed me really cool records… he used to play this album heaps. My favourite track is 'Queen Bitch,' I used to always try and play it on guitar because it's kinda futuristic. I always see images when I'm listening to 'Queen Bitch,' I feel like I'm in an elevator going up to the top floor in a futuristic building with spacecrafts going past… We have a song on our new album, 'Captain Navy' – I fucking love it because it sounds like 'Life On Mars.' I really love that epic, Walt Disney-like ballad. "
The Birthday Party – Prayers On Fire
"My Dad's band used to play with Nick Cave, supporting him and he brought me up on this music… I've always liked Nick Cave's story-telling style. 'Nick The Stripper' is such an epic song, such a great film clip."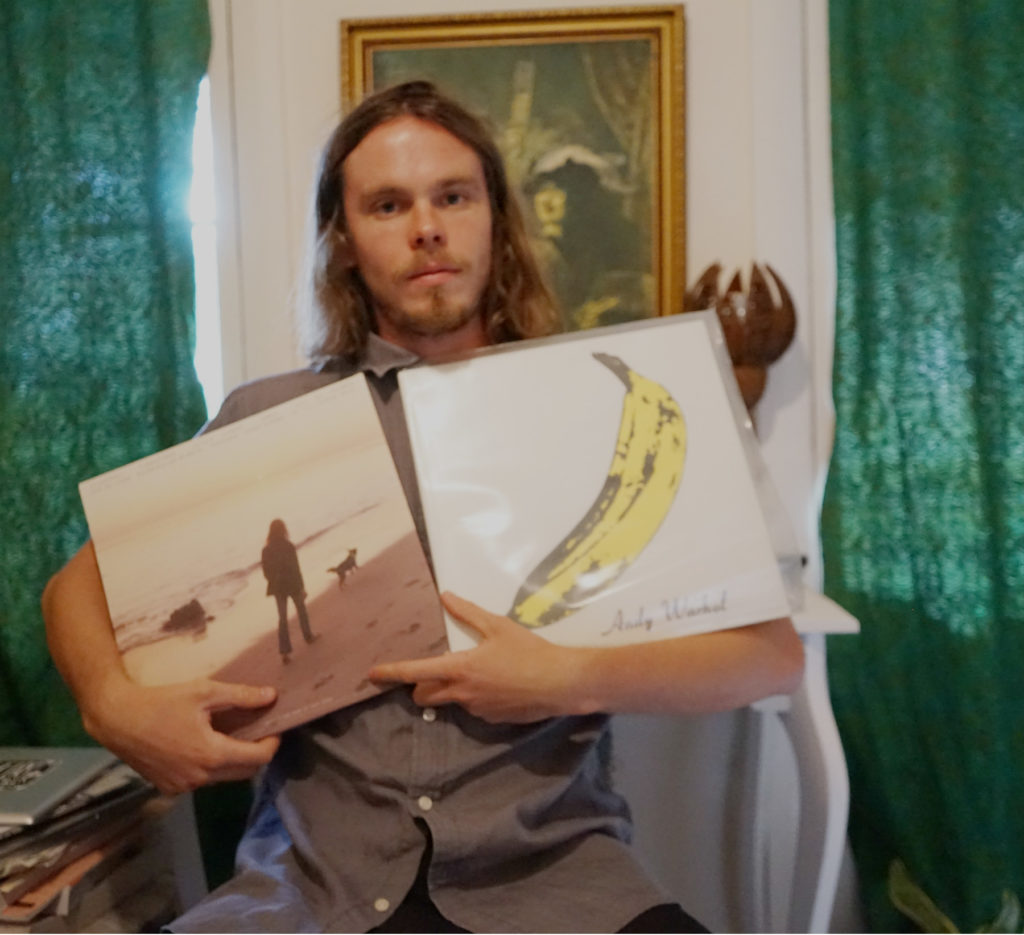 The Velvet Underground – Andy Warhol
"Lou Reed is one of my favourite vocalists. His character in his voice is so animated, and I like doing my voice animated to get people's attention. It's soothing, I guess, in a way… I used to work at an aged-care facility and every time I drove home from there, I remember always listening to this and I really got into it. They're just good pop tunes, but still rough around the edges."
Neil Young – Self-Titled
"This albums really good, I've only been listening to it the last few weeks. It's a vault album with songs that have already been heard and some that haven't… He recorded it in an hour and a half, just with joint breaks and cocaine breaks, really quick. It's so chilled and relaxing to listen to. I like Neil Young because he's internal, very honest and spiritual… He's a cool dude."