Last month, it was announced that House of Vans would be venturing to Australia for the first time.
Hitting The Meat Market in North Melbourne on November 10 and 11, the event is set to host DIY workshops, shoe personalisation, music and of course, a stack of skate. Now, the full lineup for the event has been revealed: There'll be learn to skate classes with Jesse Noonan of Rock N Slide Skateboarding, grip tape design workshops with Jimmy Roche, and a Skate Photography and Videography workshop by Andrew Mapstone.
A 'Tic Taco: Kicks' exhibition presented by Beach Burrito will see local artists like Cherie Buttons, Andy Murphy, Lauren Webster, Silly Pear and Sprinkles take on the Sk8-Hi silhouette, with proceeds from sales going towards Skate Aid.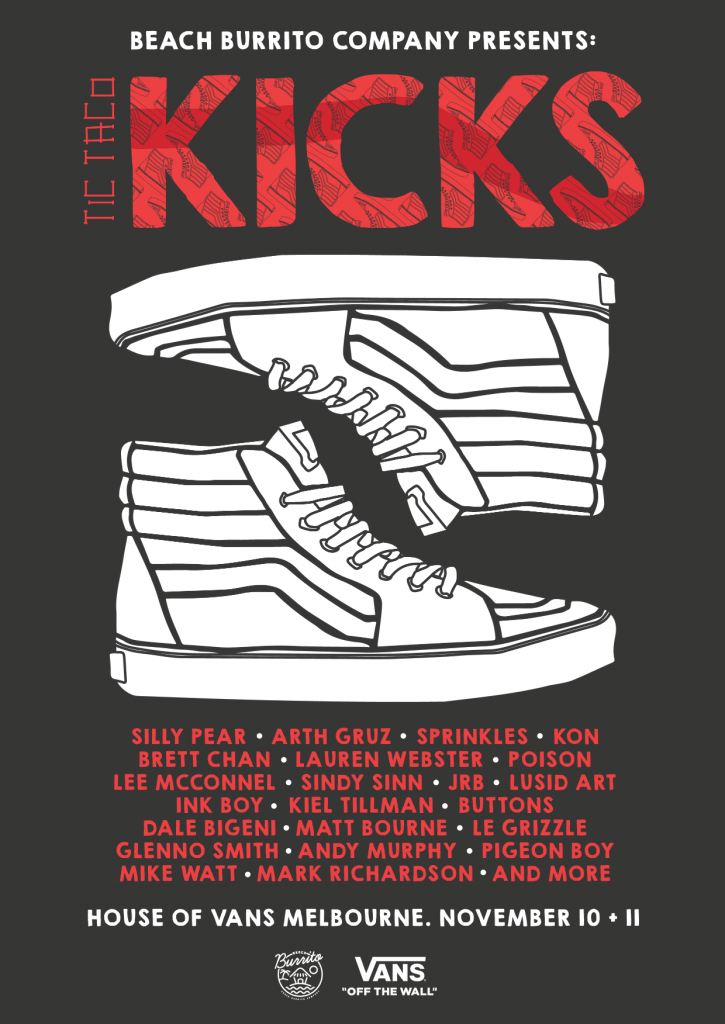 The diverse music lineup for the two days includes Ali Barter, Rackett, Birdz Bell City Square, Trophy Eyes, Columbus, The Second Sex and The Quarters. Uppercut Deluxe will be providing haircuts, while there'll also be demos from the Vans Australia skateboarding and BMX teams on the mini ramp. So yeah, a little bit of everything!
Entry to the event is free, so RSVP here, where you'll also find more details about the action-packed weekend. It's lookin' large: