A couple of years ago, dabbing was the phenomena that changed the landscape of pop culture popularised dancing. While a lot of hip hop stars and celebs gained notoriety for dabbing, a Saudi performer was recently arrested for doing it at a music festival in Taif, Saudi Arabia.
According to BBC, TV host, actor and singer Abdallah Al Shahani, was arrested after doing the dance move, due to the fact that dabbing is banned in the country. The video of Shahani dabbing at the festival was posted to social media and quickly went viral, leading to his subsequent arrest, as authorities believe it's a reference to drug use.
The Saudi Interior Ministry's National Commission for Combating Drugs recently published a poster depicting someone hitting an expert dab, coupled with a clear message that warns "people about the dangers of this [move] on the youth and society, and is warning against imitating it".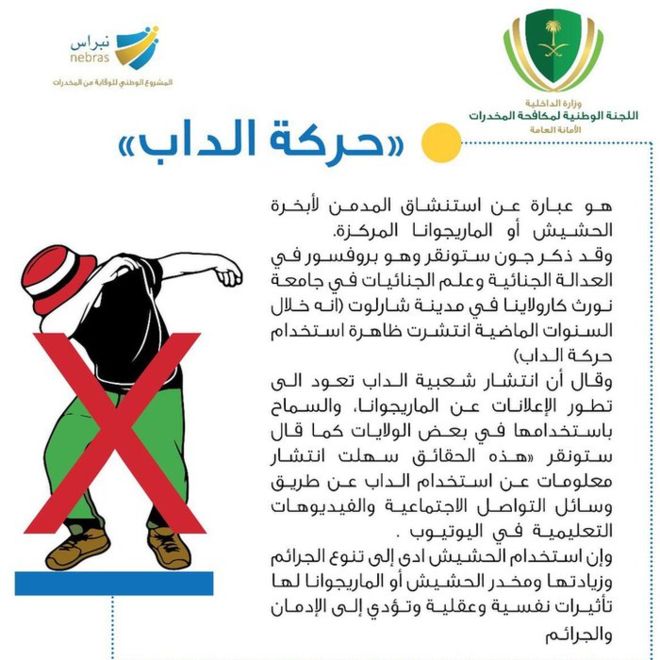 Since then the singer has apologised via Twitter saying, I apologise to our respected government and to my audience for unintentionally and spontaneously making the dance move at Taif festival. Please accept my apology."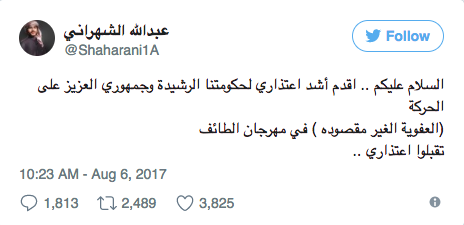 Some refuse to his accept his apology, citing that no matter what his explanation is, it's unacceptable and appears that he is challenging authorities with his actions.
Others stood by his side in defence on the dab.
"I'm sure it was an accident, because I personally know this man and his morals, and he has apologised and shown people that he wasn't aware of the meaning of the move," said TV presenter @Kemmooalharbi.
Words by Lillian FlexMami Ahenkan