Every year, Shit Towns of Australia recognise the shittest towns Australia has to offer…
This year is no different, and now, the cult-favourite Facebook site has officially unveiled its list for 2022. The prestigious awards see a town from each state or territory handed the title of "shittest town", with one town then going on to win the overall honourable title of "Shit Town Of The Year."
Without further ado, please find an extensive list of this year's awards below.
Queensland's shittest town: Townsville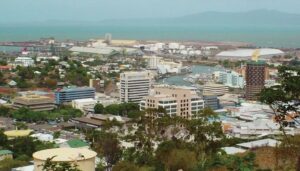 Image via Timo Sippala/Creative Commons //
Situated on Queensland's sunny coast, in theory, Townsville has all the makings of a decent town (it's called Townsville, for God's sake). It seems, however, between its 'The Strand' esplanade and high levels of crime, something has gone terribly awry for Townsville, earning it this year's title of 'Queensland's Shittest Town' (for the second year in a row).
"Congratulations Townsville," one user wrote on the Shit Towns Facebook post. "I knew you could do it."
ACT's shittest town: Fyshwick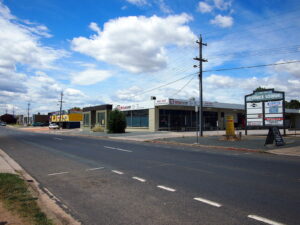 Image via Nick D //
"Originally built as a concentration camp for German prisoners in 1918, the eerily uninhabited suburb of Fyshwick is a great place to buy a used car to do a drive-by, a shipment of no-longer-legal fireworks or a bale of hardcore pornography," Shit Towns wrote.
"Fyshwick is a world-famous shit pit. As Dr. Seuss famously wrote: 'One Fysh, two Fysh, meth Fysh, glue Fysh.' To quote the ancient proverb: 'Give a man a fish, feed him for a day. Take a Fyshwick man to Centrelink, feed him for a lifetime.' Ultimately, Fyshwick's pungent reputation proved too strong for the competition, leaving the other suburbs floundering to keep up as the votes flooded in."
NSW's shittest town: Mount Druitt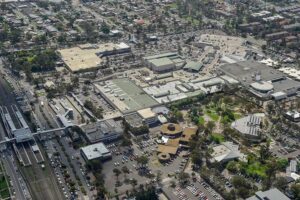 Image via NSW Government //
"Despite its name Mount Druitt is not actually a mountain, adding false advertising to its long list of common local crimes which also includes urban warfare, wanton vandalism and having rat's tails. Mount Druitt is actually a hole, which is the opposite of a mountain," Shit Towns wrote.
"Well done to the Druitt, well deserved," wrote one user.
Victoria's shittest town: Frankston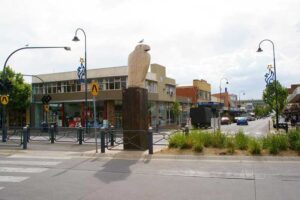 Image via Pocket Oz //
Another coastal town gone wrong, Victoria's Frankston has earned itself a bad reputation.
"Broadmeadows and surrounds is definitely one of the worst places ever," one user wrote. "It is actually a requirement while living there that you have to drive a car that has been welded together from two halves of some written off vehicles and expertly fixed in some shed in a random backyard. But well done Frankston for grabbing the trophy against a lot of tough competition."
Tasmania's shittest town: Queenstown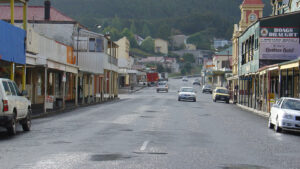 Image via Wikipedia //
"We went through Queenstown once and it was like a scene out of Deliverance," one user wrote. 'Nuff said.
Northern Territory's shittest town: Alice Springs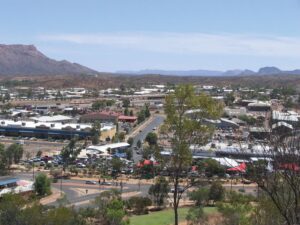 Image via Johannes Püller/Creative Commons //
"Congratulations to Alice Springs on being voted the Northern Territory's Shittest Town for 2022!" Shit Towns wrote. "This is Alice's first win after years of effort, finally dethroning three-time champ Tennant Creek."
"Congratulations, a well-deserved win," one user wrote, while another added: "Beating Tennant Creek is a big deal."
Western Australia's shittest town: Port Hedland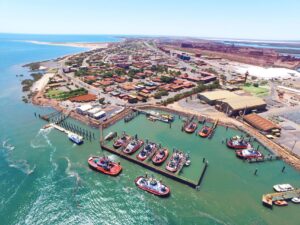 Image via Port Hedland Council //
"The Poo of the Pilbara squeezed past three-time incumbent Kalgoorlie-Boulder by a single vote to take its first state title," Shit Towns wrote.
"Fair play Port Hedland you may have won the battle, but Townsville North Queensland will always win the war," another user wrote.
South Australia's shittest town: Port Pirie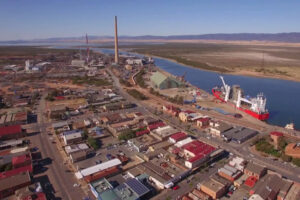 Image via Come See Change //
With a clear lead of 22.7% of the votes, in an incredible effort from Port Pirie, this marks the third time the town has won the title of 'South Australia's Shittest Town'. Never stop, Port Pirie.
Now with all the states and territories done and dusted, we have the overall winner…
Shit Town of the Year 2022:
The award goes to Townsville!
"Congratulations to Townsville on being voted Shit Town of the Year for 2022!" Shit Towns wrote. "Brownsville won in an absolute mudslide, registering more than twice the votes of its nearest competitor. This is Towntown's second successive brown crown, capping another successfully shit year for the Queensland craphole."
In a bonus award, this year, the Big Potato won the poll for 'Australia's Shittest Big Thing'.
"The potato faced a formidable field of crap creations including a massive rubbish bin, an evil koala and a Nazi Captain Cook," Shit Towns wrote, "but voters decided the spud's sheer resemblance to a shit was worthy of the brown crown. You can't spell 'potato' without 'poo'!"
One final poll of note is the Top 5 Things That Look Like A Penis, which you can see below. We'll catch you next year for Australia's Shittest Towns of 2023.