Kai Hing wears the Oakley Latch available here.
To celebrate the recent release of his film Still Splashing, we caught up with local surfer Kai Hing to discuss the amazing footage shot in the Telo Islands.
Naturally, our conversation led onto Kai sharing his thoughts on wave pools, and recounting that time he met the living legend himself, Dennis Rodman. Read on below, where you can also watch Still Splashing – presented by Oakley:
How did your latest film piece 'Still Splashing' come together? Where was it shot?
It was shot in the Telo Islands. A friend Andrew Shields (photographer) had spoke about going there with myself and Shane Fletcher (videographer) for a while. Somehow he organised some free accommodation at a lodge as it was being renovated, so we were like, 'Shit yeah!' We just went and surfed Telos for a week and a bit. Just before we were about to come home, there was a sick swell showing, so we stayed a couple of extra days and got some fun waves.
How was the accommodation considering the place was being renovated?
It was okay, the first guests were about to come in so all the workers were super flat out, and we were just looking through their kitchen trying to find food – didn't really wanna step on their toes too much, or eat too much of their food. We were somewhat starving ourselves. Me and Shane were staying in this little room with no windows, no fan, no aircon. We'd just surf all day, so sunburnt roasted and go back to the room and be like, 'Oh, this is it?'
But the fact that we weren't paying for it, we were like, 'Yeah, this is it'. Looking back on it, it was kinda rough but you're kinda laughing your way through it.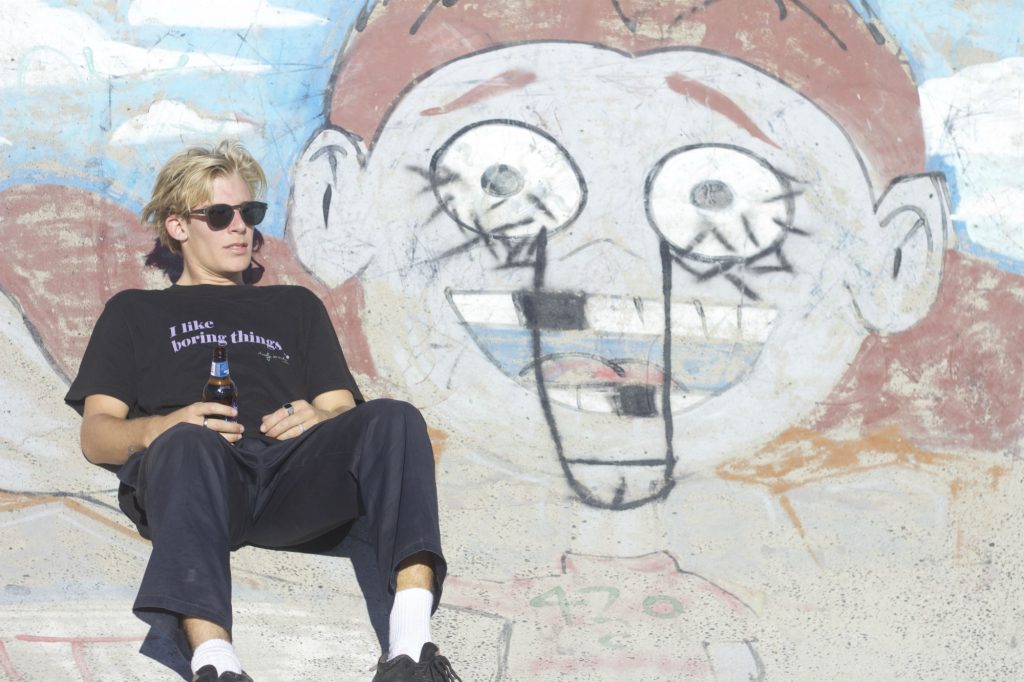 What's the creative process behind the video – do you like to get involved or do you leave it up to Shane?
I definitely like to get involved with the whole concept of it. Shane will throw an idea out there, I'll throw an idea out – you get a lot of time on your hands when you're not surfing up there. We'd just be having beers and thinking, deciding on music and shit like that. Shane has pretty good taste in music, so I normally trust him. He's rad at what he does, so I just leave it all in hands, but tell him my ideas as well.
What do you think about the footage coming out of the Kelly Slater wave pool this week? Does it interest you at all?
Ahhh, nah. I mean, just the way they went about it – all secretive, and only the top shelf people are invited – all that shit made it sound fully like a golf tour, it's pretty lame.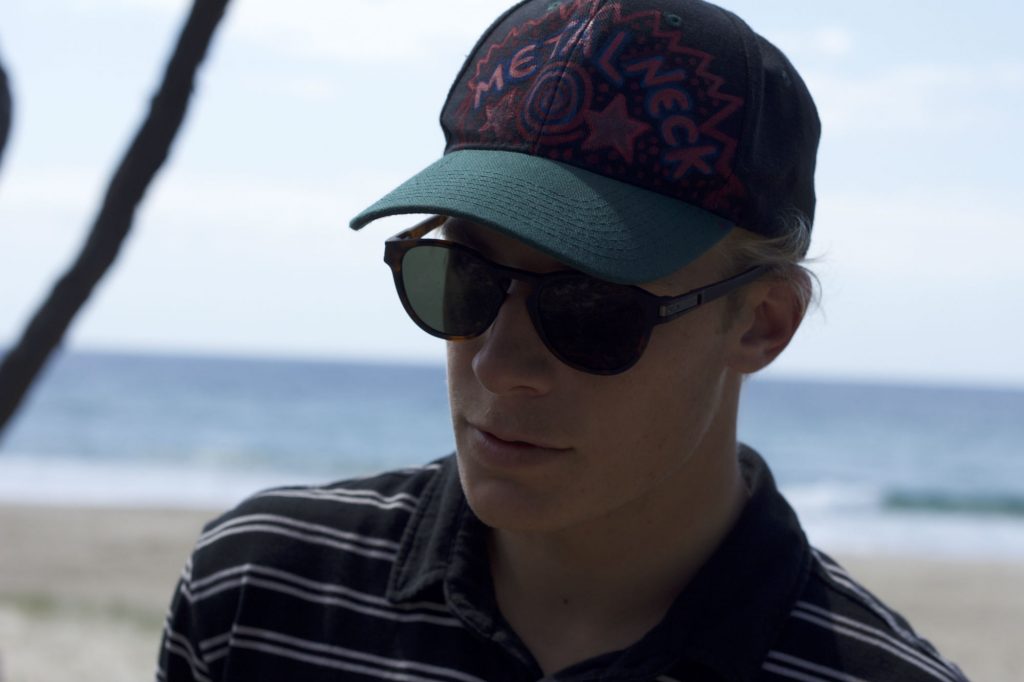 Would you watch competitions at the wave pool?
Nah, what's rad about surfing is that every wave is different, and it's all unexpected. The unexpected is what's exciting about surfing, and you just expect what they're gonna do at Kelly's thing, get super barrelled and do some turns. I feel like it would be sick if you went there and smoked a joint and got barrelled all day, that could be fun.
I wouldn't wanna watch a comp all day of people standing in a pool riding the the same wave over and over again. Surely it can't fuckin' last, not in my mind anyway.
Surfing has a lot of different pathways outside of the competitive realm these days – who do you think are the three most influential surfers in the world right now outside of the WSL and why?
Ummm, Noa Deane is a pretty clear one I think. Actually Noa and Creed McTaggart. They have have pretty big movement with the younger generation, being in bands and shit like that. They have an impact taken outside of surfing – it's not all about ripping, it's about having good times and shit too. It's hard to put it down to three. Like an older generation guy like Rasta, he's kinda like an OG that built a path for all free surfers these days. He's still been relevant without overdoing it, he drops something every now and is still ripping.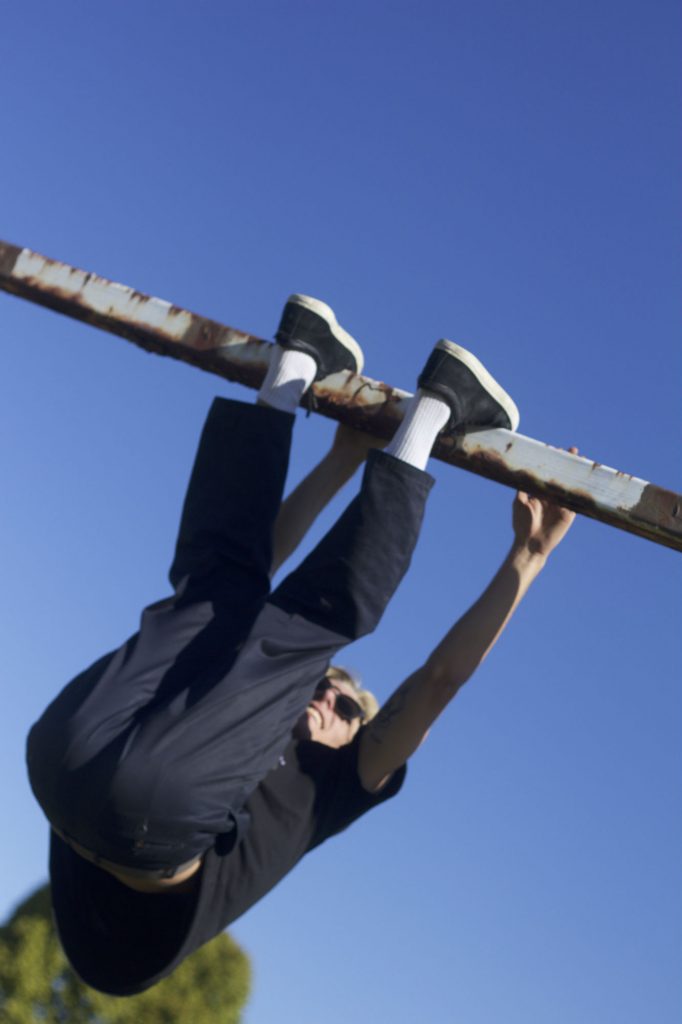 Both 'Splashing' and your latest video piece feature pretty heavy soundtracks. What are three songs on repeat on your phone at the moment?
'Dopesmoker' by Sleep, 'Shivers' by Roland S Howard and 'Funeralopolis' by Electric Wizard.
You spent some time recently in the US. What were you doing over there? I believe you spent some time BBQing and drinking beer with Dennis Rodman?
Yeah, it was super weird. We were having beers on 4th of July, and I was around at one of my friend's houses on the beach at Newport. We're on the balcony, just having a beer and playing pool. Dennis Rodman used to live in this house, and every now and again he'd rock up and apparently party with everyone.
So I'm outside having a beer or whatever and he jumps out of this car with two chicks either side of him. He was the biggest dude I've ever fuckin' seen. He comes upstairs, sits next to me, with the hugest cigar and says 'What up?' to me. I'm like, 'Oh my God, what the fuck's going on.' I was starstruck, freaked out and didn't know what to ask him.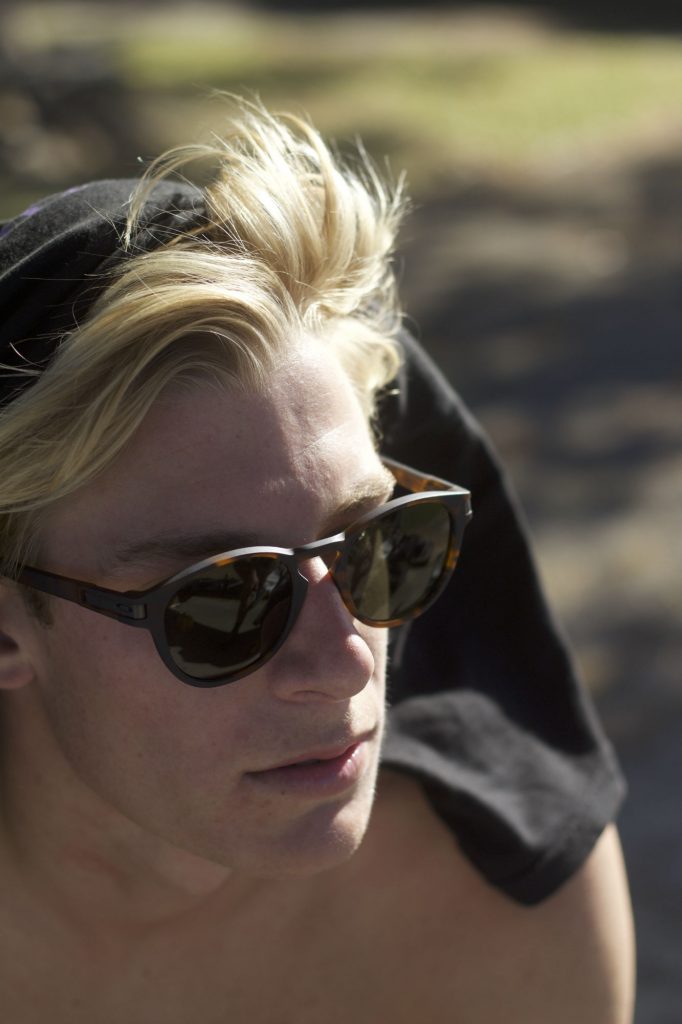 Would you accompany Dennis Rodman on one of his frequent trips to North Korea?
Fuck no. Probably wouldn't come back.
Favourite things about the Sunshine Coast?
Over in America, there's no trees or forest, it's just desert and there's houses on houses. Back home, it's nice to have some trees and a bit of space and not be in the chaos. Sunny Coast is chill and quiet but there's enough going on if you get bored. I love getting a brew at the coffee shop next to my house The Daily Dose, gotta get your daily dose of good fuckin' caffeine. Schnitty night at the Coolum surf club, that pops off. Thursday night!
What's planned for the rest of the year and into 2018?
I'm going to San Francisco in October with Billabong, then I'm going to Morocco and posting up there for a month with a friend to film.