The biggest party of the year, the Melbourne Grand Prix, is finally among us. And after coming to terms with the plethora and high concentration of perfect 10s and recovering from multiple hangovers courtesy of the Rolex and Johnny Walker parties, come Sunday it'll be time to focus on the big show – the race and the drivers themselves.
Albert Park is a track synonymous with Formula 1. Since it's inception in 1996, the event has largely doubled as the opening race of the season. Located just up the road from Luna Park at St Kilda Beach and a hybrid street and permanent track, its cement barriers are no friends of the multi-million-dollar fastest cars on the planet and their fragile frames.
The circuit's also been no friend to compatriots over the years, no Australian driver having ever won the race. But following a second placing in his debut race for Red Bull Racing last year, we're hoping our boy Dan Ricciardo can go one better.
Here are the top five drivers to watch: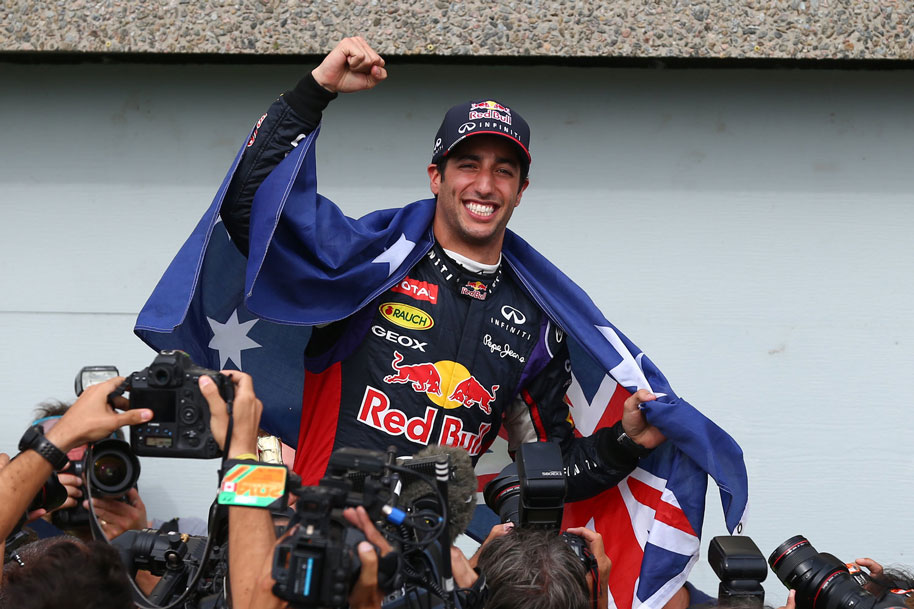 1. Daniel Ricciardo – Red Bull Racing : 2014 Salary – $1,000,000 USD*
We love Aussies and we love Red Bull. More importantly, we love Dan Ricciardo – or D-Roc as we just nicknamed him. He steps up this year to be the No.1 driver for Red Bull Racing after eclipsing four-time champ Seb Vettel last year. And on the back of having his podium result at Albert Park controversially stripped last year on account of a team error, he'll be hungrier than ever. Then there's the fact we just want an Australian to win our own bloody race already. And with his babe of a GF waiting in the pits, chances are he'll be in a real rush to get across that finish line quickest.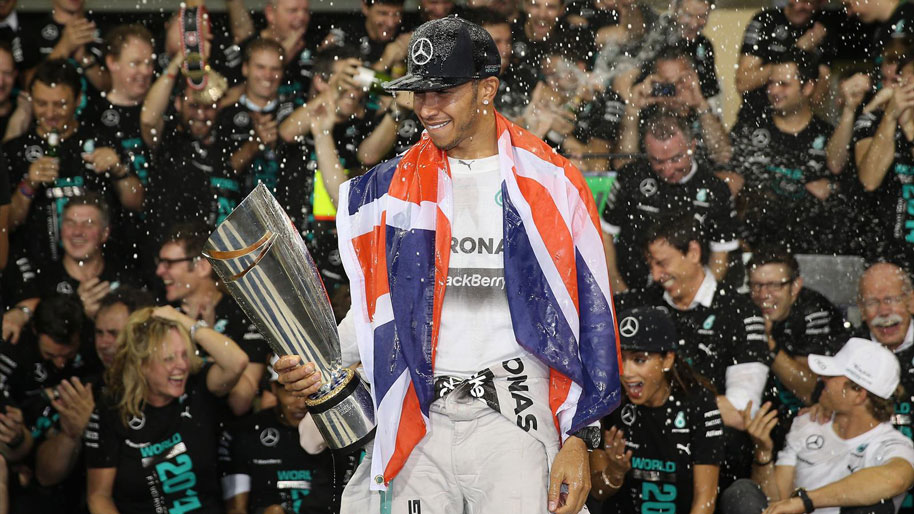 2. Lewis Hamilton – Mercedes : 2014 Salary – $26,700,000 USD*
He's the reigning F1 champion and has an affinity with Melbourne. Not too long ago he was busted cutting hoops in a parking lot in a high-performance Merc and if he hadn't already won us over, well he locked in a Pussy Cat Doll. He's in career-best form with arguably the best car on the grid – though we won't know for sure until qualifying. And with a couple years experience in the Mercedes and his biggest rivals all having switched teams in the off-season, he's the man in the best position to get it done.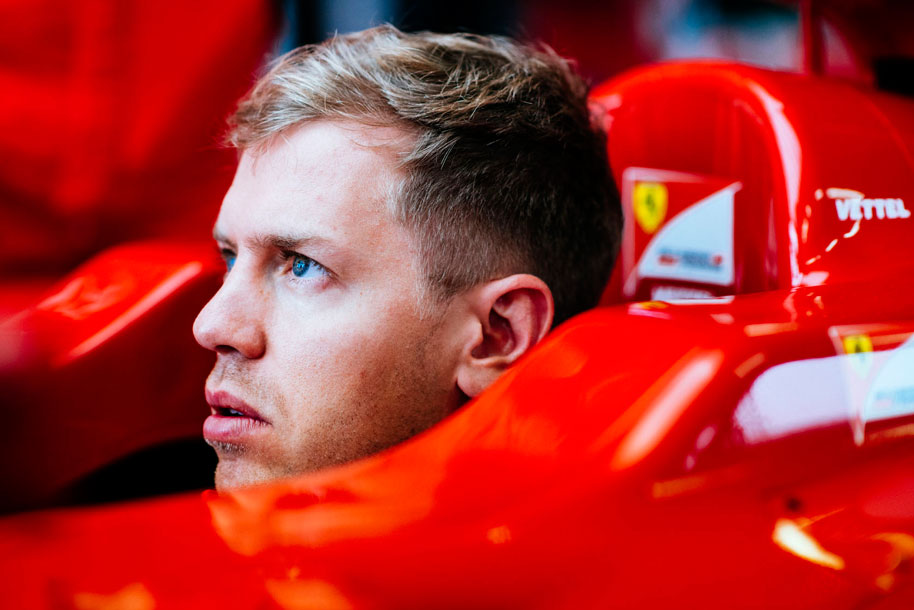 3. Sebastian Vettel – Ferrari : 2014 Salary – $29,400,000 USD*
Can he be the man to lead a Ferrari resurgence? After four consecutive championships with Red Bull from 2010 through 2013, Vettel helped build Red Bull into the team it is today. But like Valentino Rossi or Casey toner in MotoGP, can he have the same success with a new team? Our magic eight ball suggests "fuck yes" but only time will tell as he breaks in an all-new car.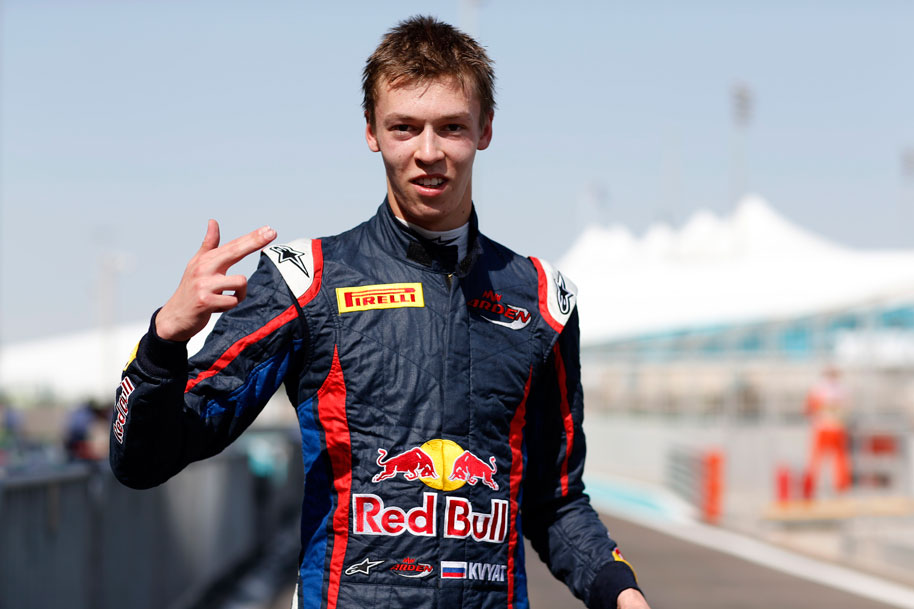 4. Daniil Kyvat – Red Bull Racing : 2014 Salary – $334,000 USD*
This kid will either win the race or crash out spectacularly. At just 20 years of age and a product of Red Bull's F1 Academy, Dan made his F1 debut last year as a teenager at Torro Roso and now moves to the hero team and a much more competitive car. If he comes good on his potential, expect the Russian to make use of Australia's low legal drinking age and get stuck into some Grey Goose post race. Either way, it'll be awesome to watch a 20-year-old go head-to-head with the world's best and snap a quick Snapchat on the podium post race.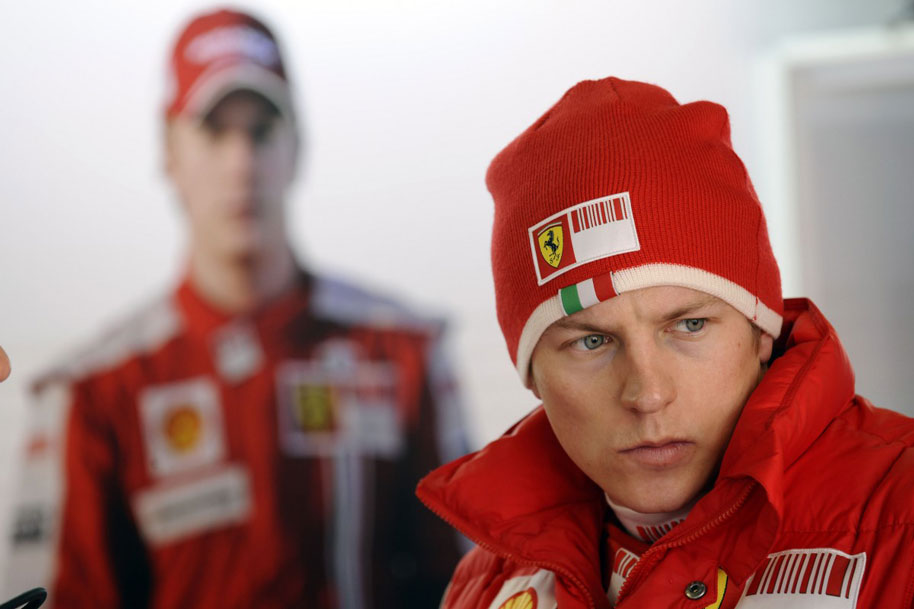 5. Kimi Raikkonen – Ferarri : 2014 Salary – $29,400,000 USD
This spot was meant for Fernando Alonso but the Spaniard is out on account of a brutal accident in Barcelona. But Kimi is just as deserving, versed on all surfaces, including rally, the 2007 F1 champion, returning from Lotus and a hiatus previous to that to the team where he claimed that 2007 title. Known as the "Ice Man" for his ruthless driving and frigid demeanor, Kimi won't enjoy having to play second fiddle to Vettel. Expect the pair to clash if it comes to getting past one another. Both have a history of stitching up their team-mates.
* Not including endorsements, winnings & sponsors.