Hugh Burke has come a long way from being a self-professed grommit shooting surf – and he's since stacked a sizeable portfolio over the past five years behind the camera.
Hugh's current motto is straight-forwardly pleasing: Beaches, babes and more babes. That's evident from his favourite photos in this week's edition of Frames, where he shows us vacation-worth snaps from beaches in Bali, Maldives and right here in Australia.
Check out his picks below, and find more of Hugh's work over on Instagram: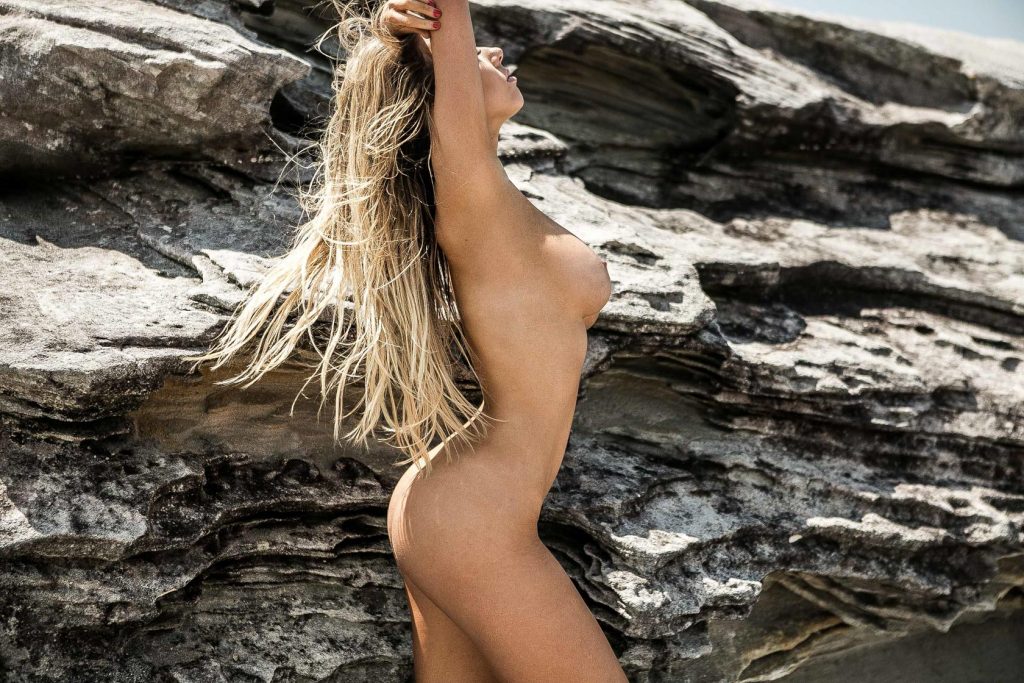 I've been living down in Sydney for a few months now and Taleisha was the first legend I shot whilst living down there. We turned a pretty bare cliff location in Coogee into some pretty rad photos on a super windy day. Sydney's cliff rocks are always the perfect backdrop for girls.
Shooting girls against simplistic natural backgrounds is where I think I create my most powerful images. That this photos of Lori, everything about her stands out with no distractions coming from anywhere. Look at that rig!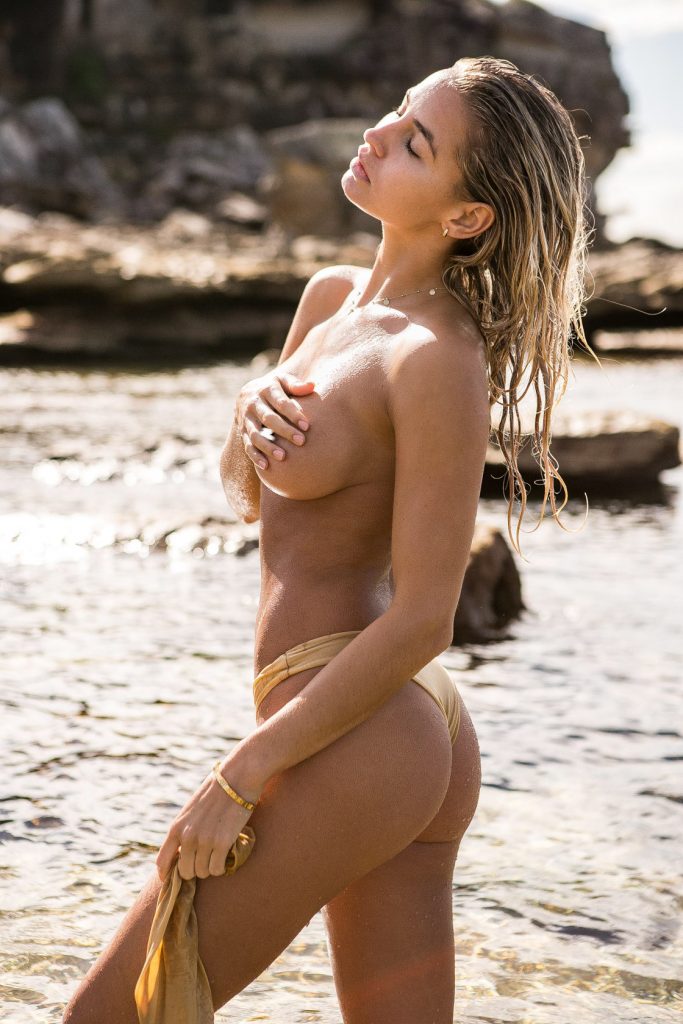 Good old Madison, been friends with this chicky for years and we only finally got to shoot together at the start of this week. We trekked down south to a little spot called Little Bay and spend the morning shooting, I can't get enough of the photos we took and I doubt you could either, the girl is amazing and killing the game at the moment.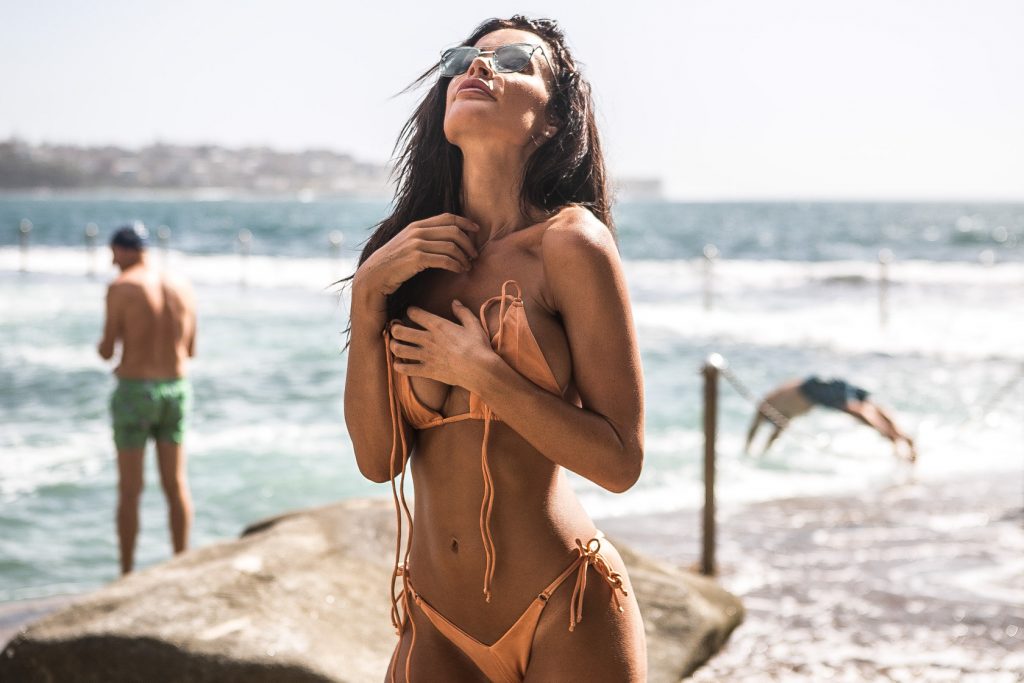 Another one of my recent shoots in Sydney, spent the morning at Coogee bath with Emma. Im still fully astonished by these ocean baths, coming from QLD i'd never seen one before still touching down in Sydney and they are no doubt such a epic spot to create some photos.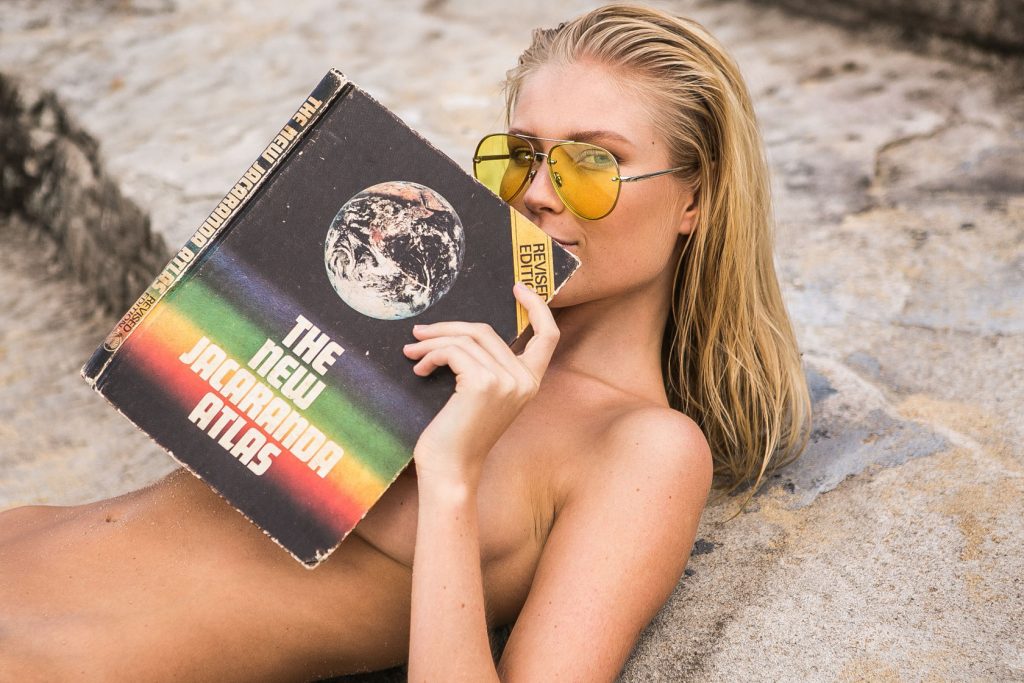 I had this vision for a photos like this one in my head for weeks and just needed the right shoot to create it, linked up with Britt for this one and I think we nailed it on the head and we were both frothing.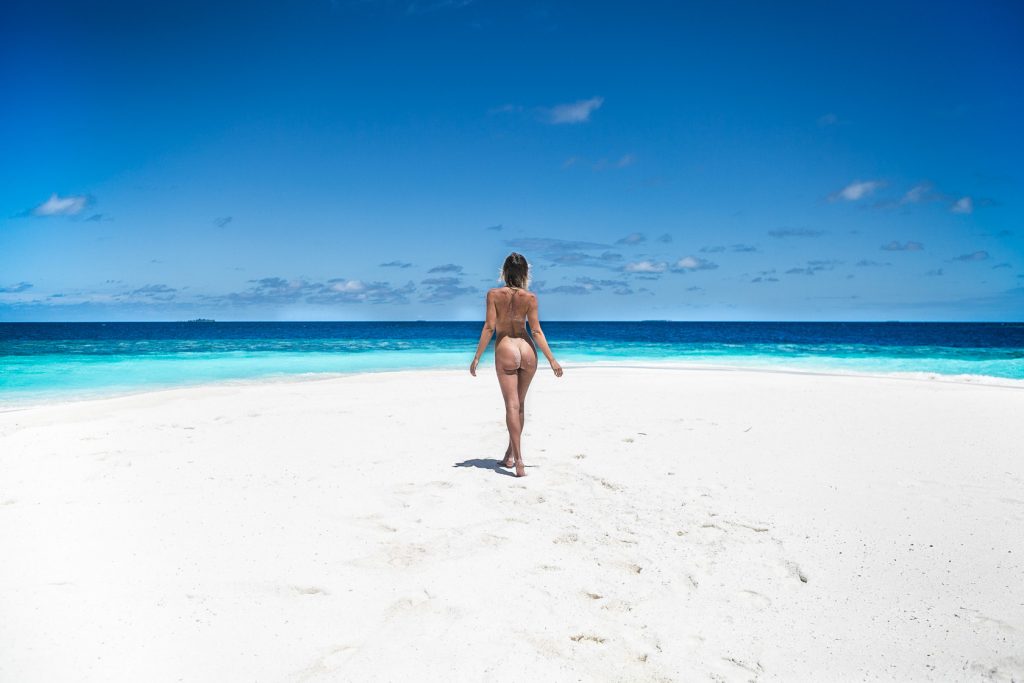 This photo was taken in hands down the most surreal, amazing, breathtaking location I have ever seen. I was on shoot trip in the Maldives, I was sitting on the beach and I could see something on the horizon, thinking it was a breaking wave. I asked one of the locals and they told me it was a sand bank… in the middle on the Indian Ocean, a 10 x 10 metre sand bank… are you kidding? I got on the jet ski as soon as I found that out, and boom here it is: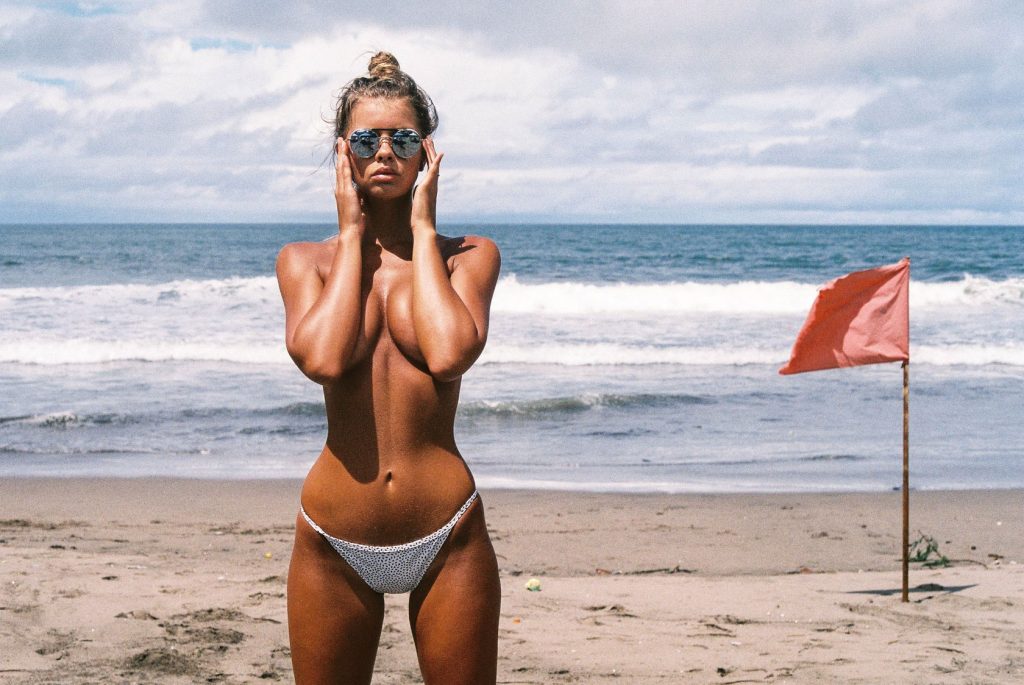 My photography has taken me to so many amazing places, this was shot on the beach in Bali early last year, working with one of my good friends Kristina for Koa The Label, shot on film. Traveling, shooting and exploring is the most ideal job, I really hope I can push it for a long as possible.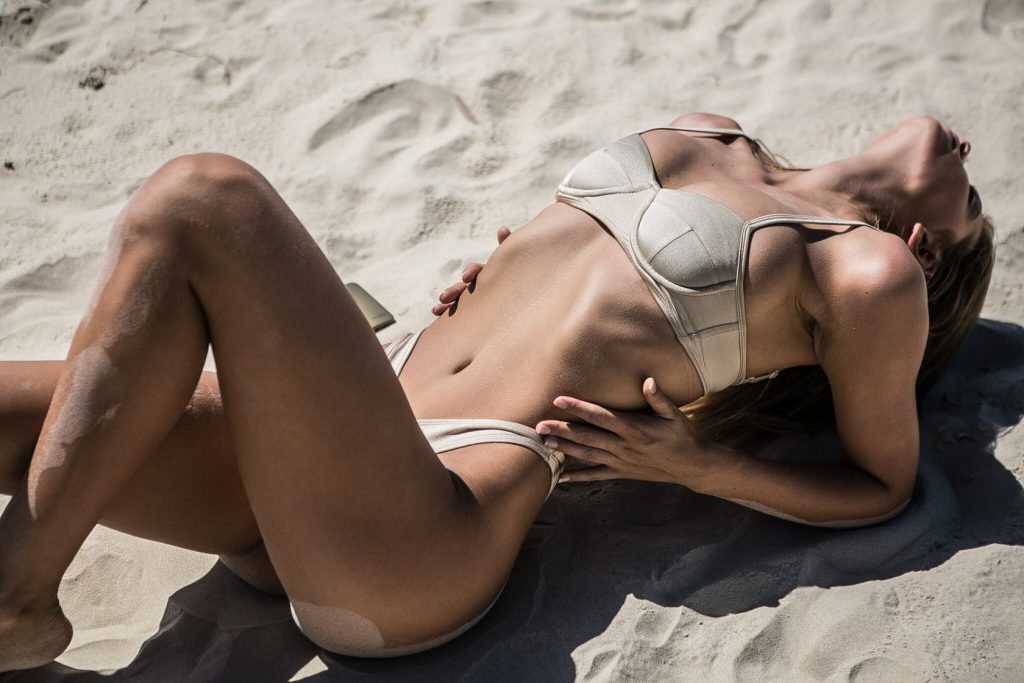 Another bare body contrasted on a plain background, this was my first campaign I shot for Ohana Swim a few years ago, watching brands like this one and other grow around you is so humbling, knowing you had your involvement with them at some point. Keep killing it girls!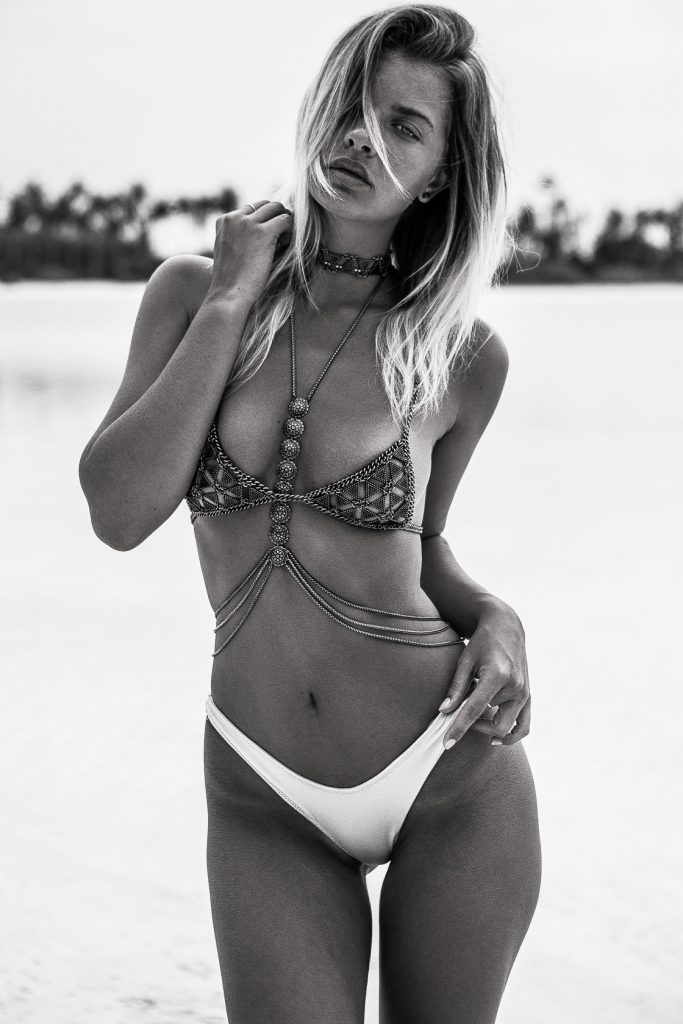 This was another photo shot in the Maldives on our trip, constantly scouring unchartered beaches sprinkled with plam trees for days, the whitest sand and clearest water you have ever seen, a photoshoot location you could only dream of.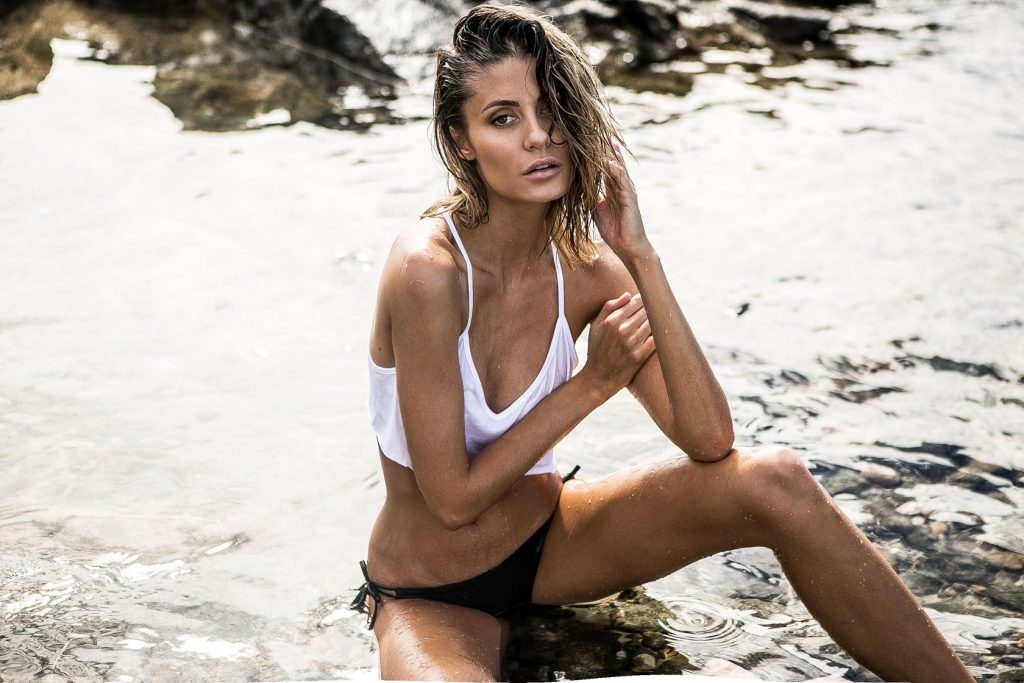 This was shot in my favourite shoot location back on the Coast, did a large number of shoots on this beach, everyone turned out amazing and so different, this is Michelle frolicking in the kiddy pools on a beautiful golden morning.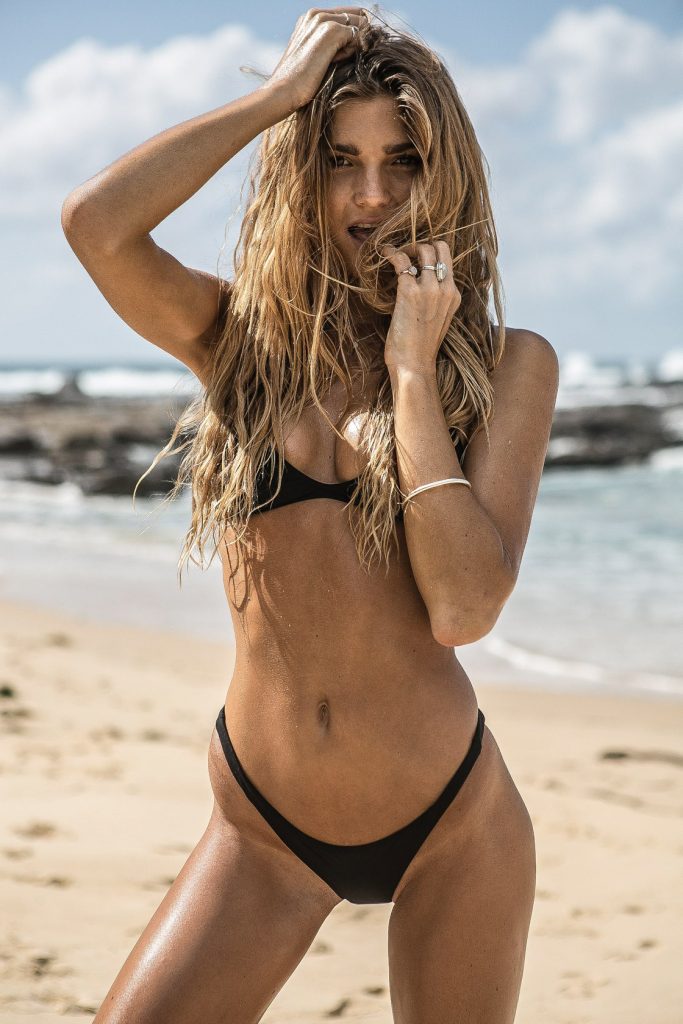 The locations you go to taking photos is incredible, the opportunities are endless but over-all the people you meet make it so much more worth all the hard work. This is Sjana Earp, you've probably heard of her. I randomly ran into her on a small beach on the Sunshine Coast and funnily enough ended up shooting her in Newcastle two weeks later, small world.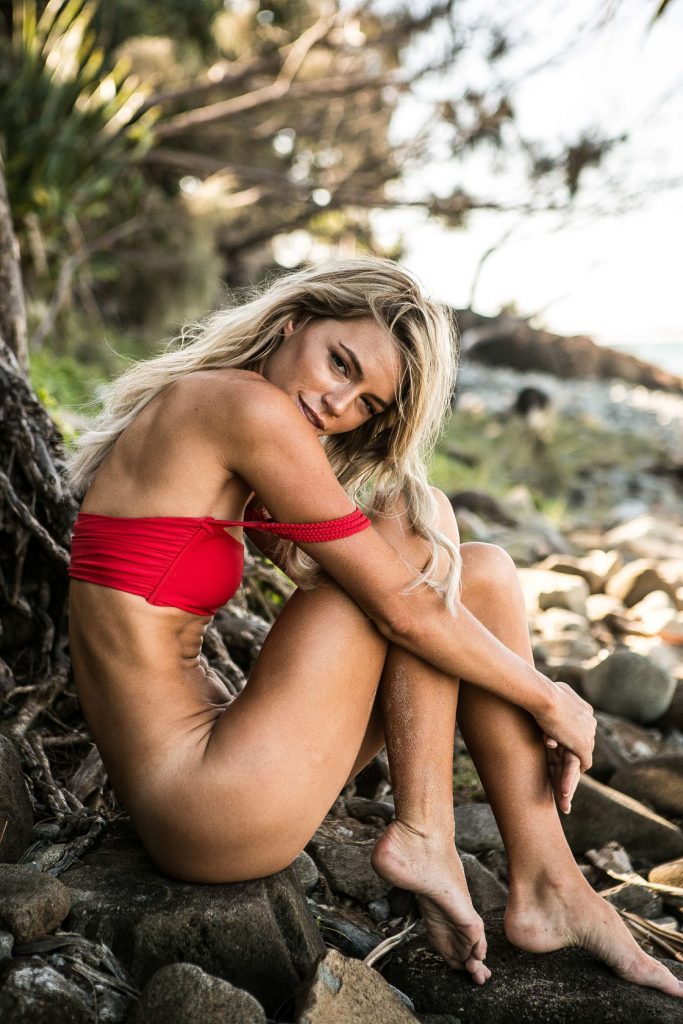 Montanna was another amazing person I met though photography, she use to drive an hour from Brisbane to the coast once a month to come hang and shoot with me, we shot this photo in Coolum about 365 days ago.