We talk wax with singer Adam McTaggart ahead of their Zodiac Club show at Waywards.
Building up a reputation for their energetic live shows and paying homage to all the best parts of 60s and 70s garage, Sun Sap are undoubtedly a band to keep an eye on in 2018. Their tunes make for a perfect soundtrack to summer – it's groovy, fuzzy stuff that's so catchy that you'll be unknowingly singing out loud on a packed afternoon bus – apologies to everyone on the 352.
From the quality of his record collection, it's easy to see that the groups singer, Adam McTaggart is dedicated to his craft and the absorption of influences from strong vocalists of yesteryear. 'Miss Behind' and 'Walking Out The Door,' the first releases from the six-piece's debut EP due out around February, carry all the swagger and charm of early Rolling Stones with all the songwriting intelligence and intrigue of Captain Beefheart – not a bad combo if you ask us!
https://www.youtube.com/watch?v=QUCfr_71xbo
Sun Sap will be hitting the road in March for a big East Coast tour, so be sure to get yourself along to one of their shows when they roll into your town. Sydneysiders can catch them at Waywards with Rosa Maria for the launch of Zodiac Club this Friday night (event info here) and see what wax pizzas turn Adam on below: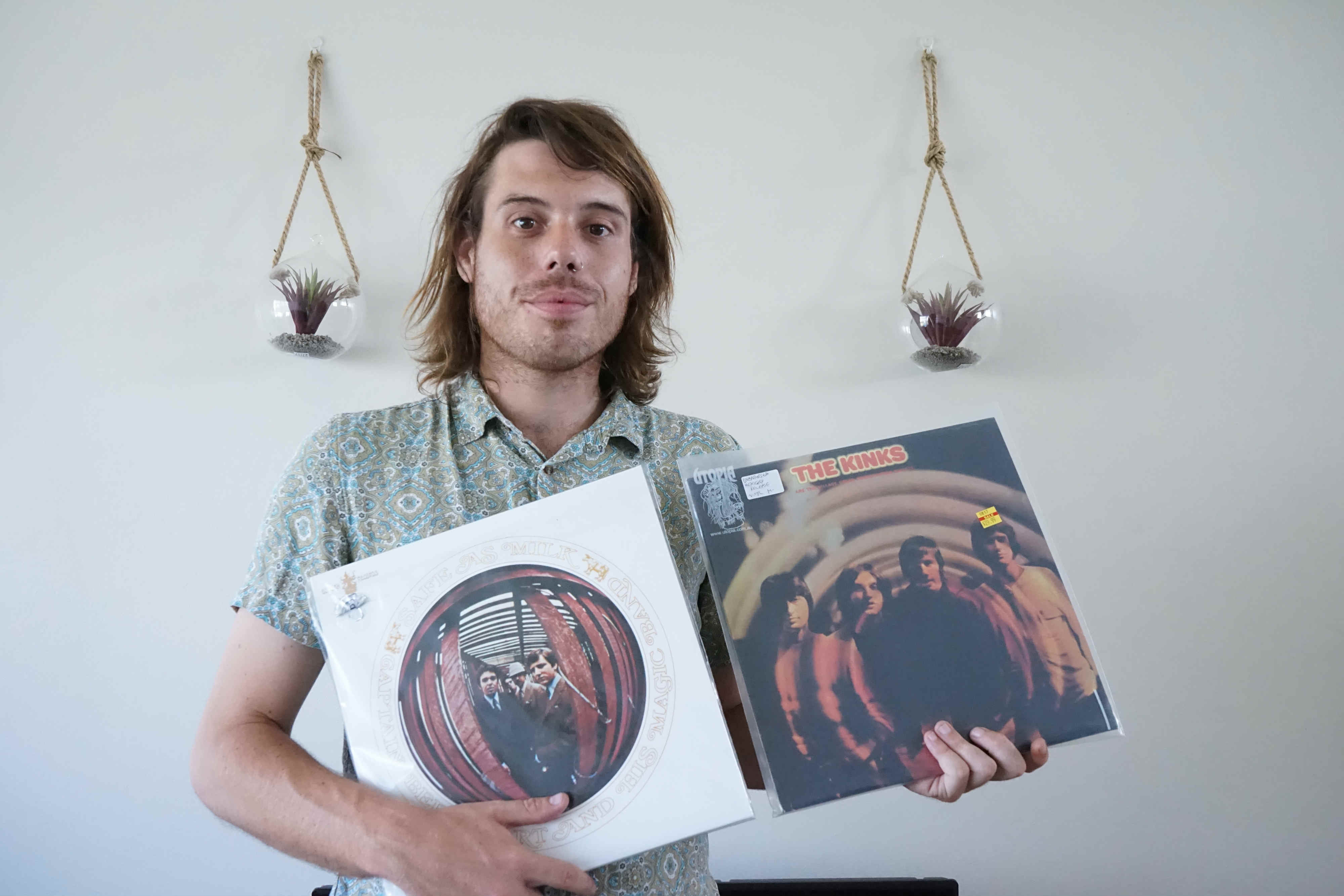 Captain Beefheart & His Magic Band – Safe As Milk
"This record goes from gritty and popping at the beginning – the songs are so well constructed – and then it goes to this crazy place, and by the end of the album you're hearing that snarling vocal that comes out of nowhere… I've always wanted to pick this up on record since I was a teenager."
The Kinks – The Village Green Preservation Society
"The songwriting in this is so quirky and so cool. The Kinks are one of those bands that everyone knows of but you can keep delving and delving further in. This is a Mexican bootleg release."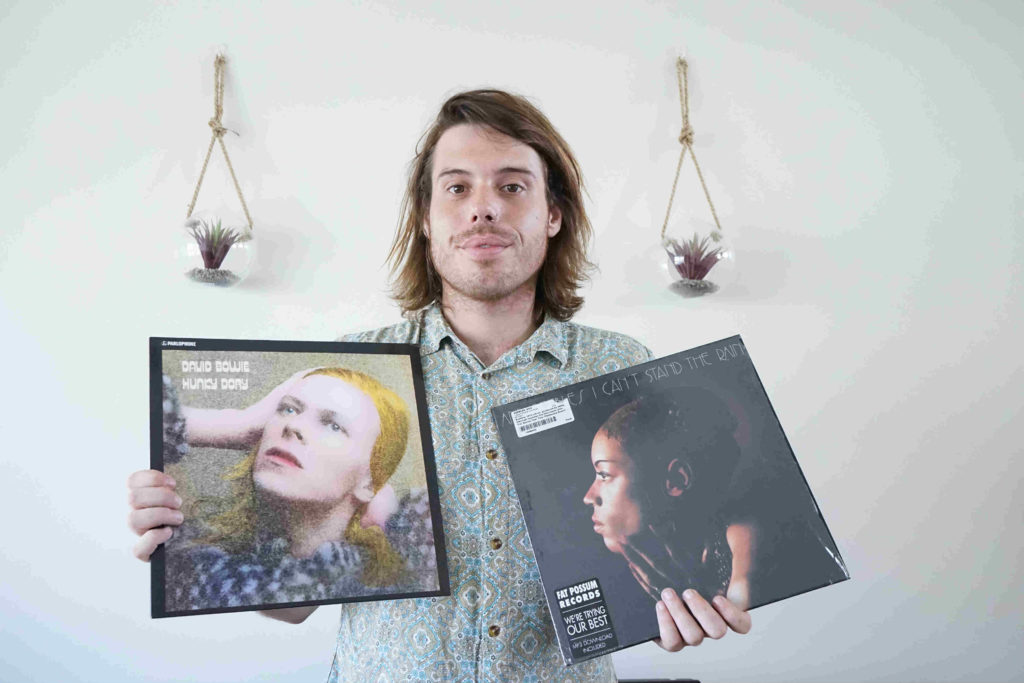 Anne Peeples – I Can't Stand The Rain
"I got given this one and I had no idea about her. My ex-girlfriend at the time wrote down all the records I had and took it into the record store and they suggested this. I listened to it ten times over when I first got it."
David Bowie – Hunky Dory
"This on'e really stripped back. It's not as themed as, say, Ziggy Stardust but it's not as dancey as when he moved into the 80s. There's a lot of piano and some great sing along tracks… He was one of those artists who could do whatever he wanted, from this to that, always being a quirky dude which is what I'm into."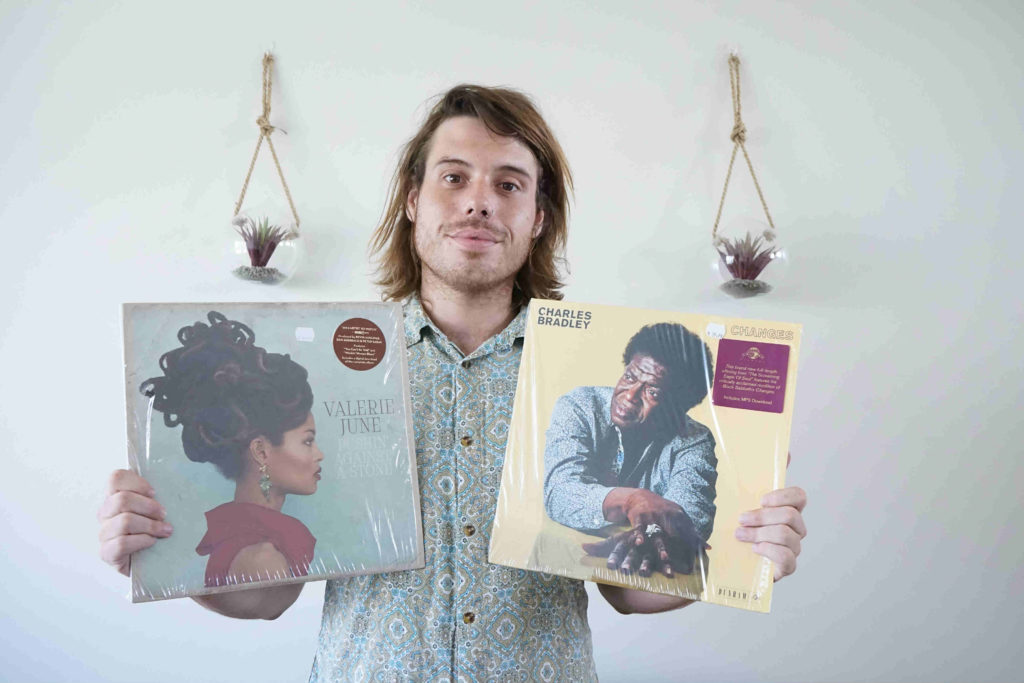 Valerie June – Pushin Against The Stone
"I heard a song on the radio, and it's like that cross between country and soul music that I'm really into at the moment, like that Brian Jonestown Massacre record Bring It All Back Home Again… It's so sweet but it has this overlying grit to it. It was produced by Dan Auerbach so it's got a really big production sound, but it's still really basic."
Charles Bradley – Changes
"We listened to this a lot on tour, and I thought "that guy's got an amazing voice." A guy that put out his first successful record when he was 60 years old then put out a couple more before he ended up dying… I walked into a record store and it was the first thing I saw."