Many, many kegs were jumped and drained yesterday at Burleigh Brewing's annual event.
The action unfolded at the expansive Distillery Road Market, setting the stage for an unforgettable showdown. A mix of skateboarding legends and rising stars from across the country gathered to compete for the coveted $5,000 prize. Local heroes Pedro Day, Mike Lawry, Jesse Noonan, Tommy Fynn and Jackson Pilz showcased their talents, along with a lineup of impressive street skaters. The spoils, however went to Nixen Osbourne with a mammoth fifteen kegs jumped.
The event wasn't just about skateboarding, though. Attendees were treated to a feast of flavours from local food truck vendors like That Gelato Co., Vagabond Foods, and The Fried Guys. Heartier options from Sugar Creek Smokehouse and Posadas Cantina kept everyone satisfied throughout the day.
Check out the gallery above for the highlights: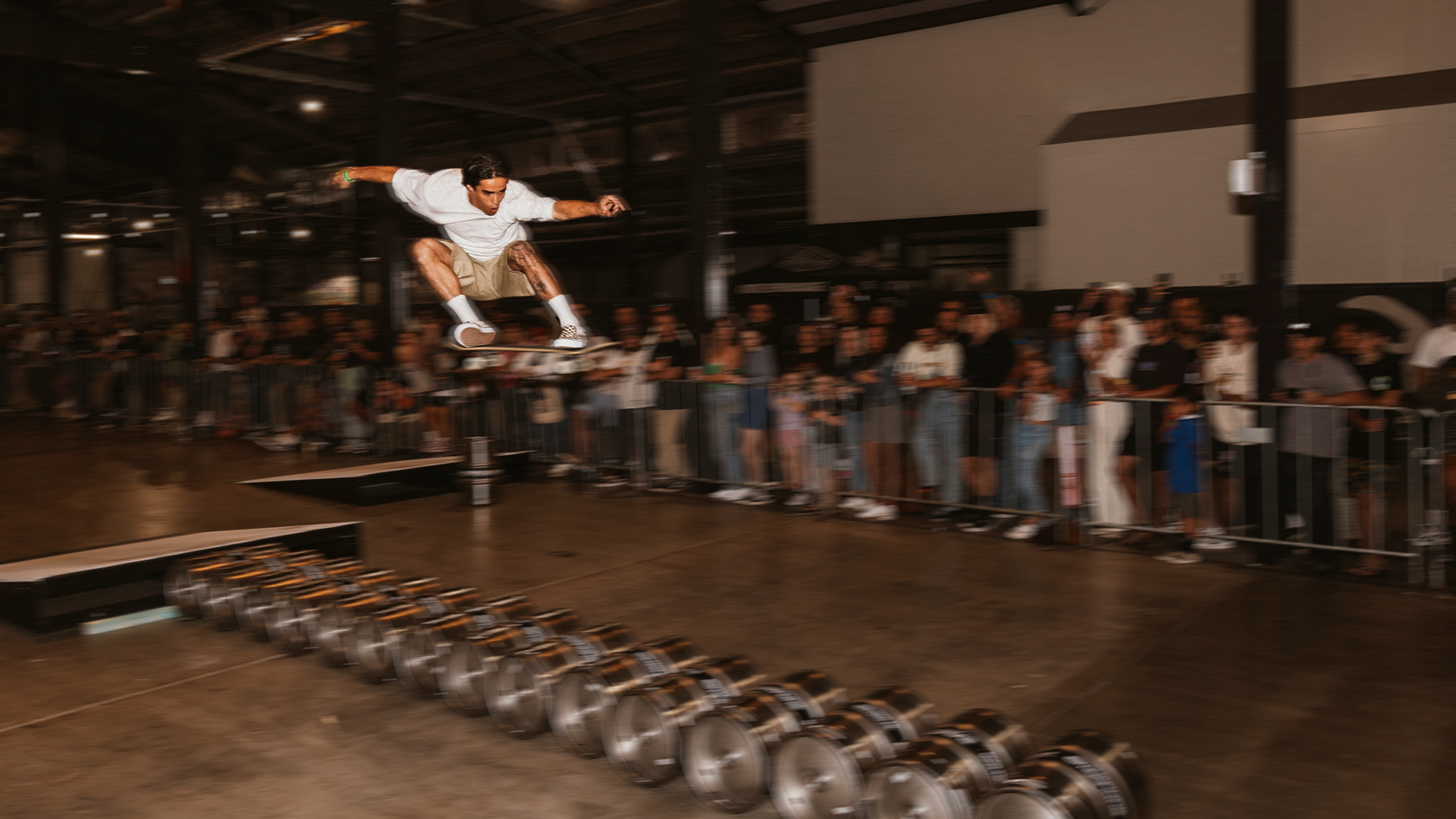 https://vimeo.com/856253752?share=copy
Event: Burleigh Keg Jump
Location: Distillery Road Market
Date: 19/08/23
Photographer: Tommy Nortz
Video: Nixie