Bury me at the Canadian Club Racquet Club…
Although the nation's eyes were on tennis greats like Rafael Nadal, Novak Djokovic and more this past weekend, ours were set firmly on the Canadian Club Racquet Club. Launching just yesterday, the new go-to spot featured everything from free CCs (on tap and via cans), live music performances and DJ sets, Beatbox Burgers, Taco Truck and basically everything you could ask for in a club.
Add the fact that tennis lovers were able to get their fix via the big screen on the hill, and you would be hard pressed to find a better place to enjoy the tennis shenanigans in Melbourne. And the best part is that entry is completely free at the CC Racquet Club, which is located at Birrarung Marr. Sounds pretty good right? Luckily, it'll be running for the entirety of the Aus Open, with an afterparty slated for the Emerson on 21st.
Be sure to follow Canadian Club on Instagram for all the deets, and catch up on all the action via the gallery above.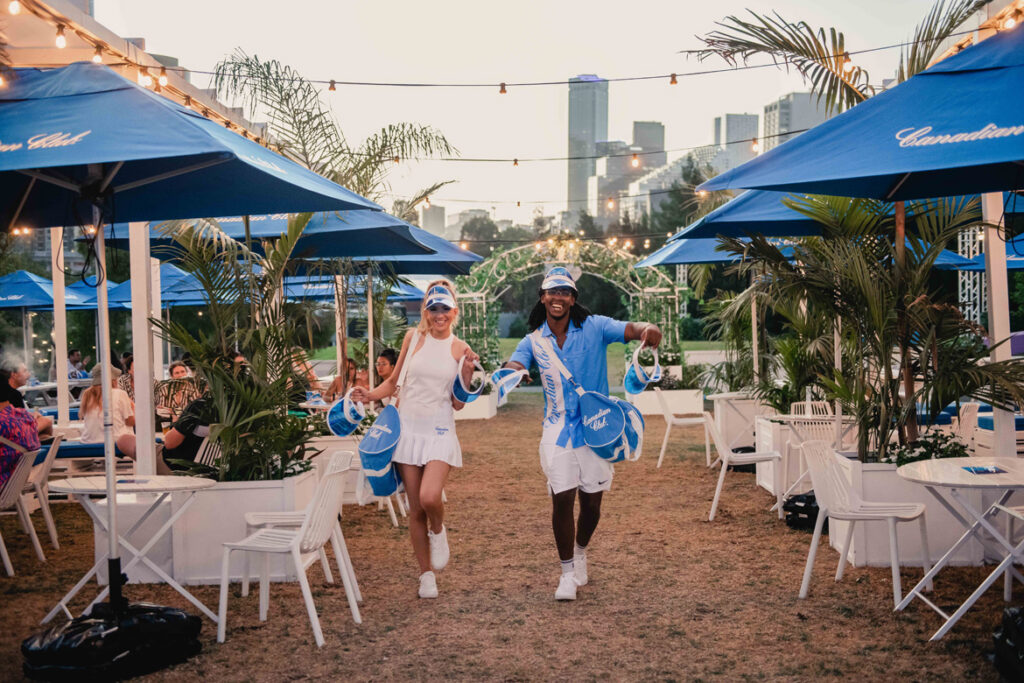 Event: Canadian Club Racquet Club
Location: Australian Open, Melbourne
Date: 16/1/2023
Photographer: Sam Hart