With the Sydney scene the way it is, venue restrictions have forced aspiring music-makers to take things into their own hands… Out of the club and into the streets, warehouses, and, as in the case of enigmatic crew Conspiracy, into another dimension.
Last night the emerging label played host to some seriously colourful space cadets as they transformed an inner-city warehouse into a sold-out interstellar paradise, for lovers of their booming underground tunes to dress up, dance weird and party all night long to the early hours of Saturday morning.
As is often the case however, the roaring journey into deep space was cut tragically short by the galactic federation (cops) who continue what's starting to feel like a witch hunt against all things party. Not to worry, with plenty more tune to be released and some headline club appearances coming very soon, the aptly-named Conspiracy is showing absolutely no signs of slowing down, in fact, they're only just getting warmed up.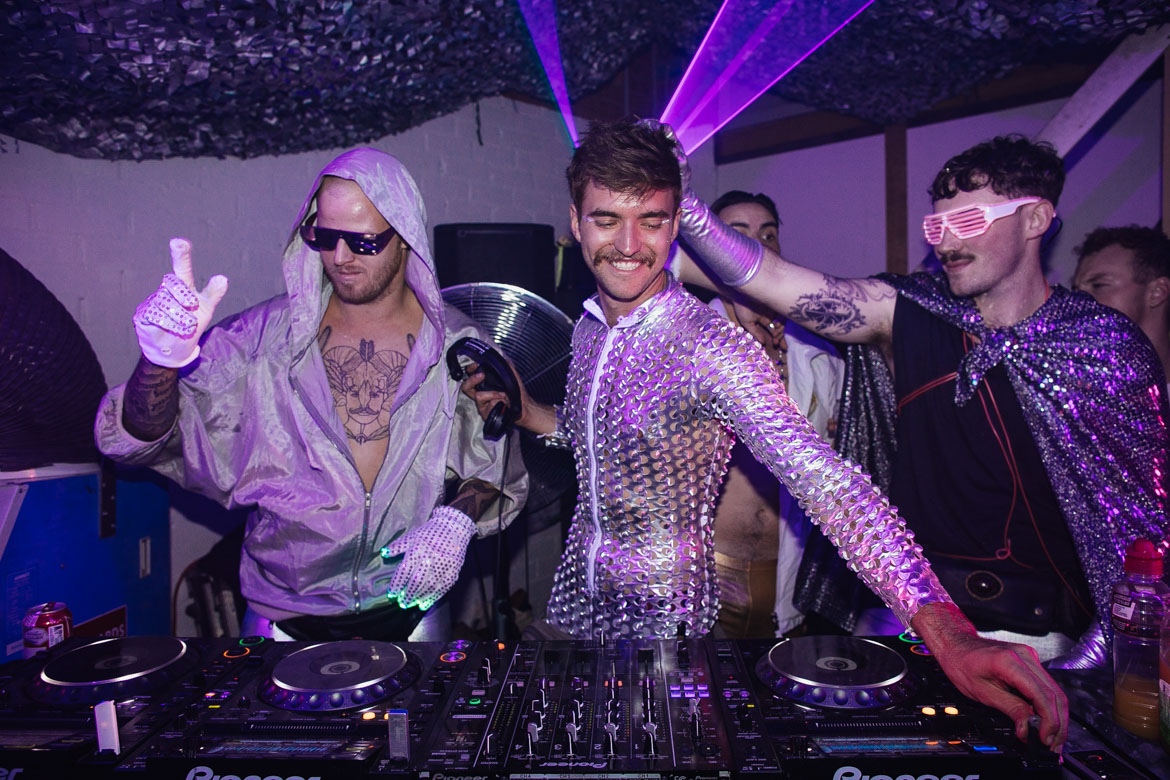 Event – Conspiracy Warehouse Party 001 @ Secret Location, Sydney
Photographer – Jack Bennett
Date – 02/06/2017