The night of Dunni…
Local larrikin and overflow of good vibes Lewie Dunn AKA Dunni's Daily Motivators took over Newcastle's Beach Burrito Co. over the weekend, spreading that classic Dunni magic over everything from bevs to bangers. We're not joking, he really had free reign over the night, choosing a one-off range of drink specials (including one very spicy jalapeño margarita) as well as being the master of the decks, choosing the tunes punters would be throwing down to (rock, house, sing-alongs you name it, Dunni probably played it).
But his performative talents exceeded the CDJs, the local hero showing off his signature off the cuff humour between bangers and even proclaiming his love for a lucky, slightly inebriated attendee (of course old mate responded in kind). The vibes were immaculate and the good energy filled the air, prompting the almost 100 humans in the venue to get down on the dance floor and gyrate their souls into the night. Even the staff got in on the fun, properly proving that wherever old mate Dunni goes, he brings the party with him.
It was all summed up at the end of the night when he got up for a cheeky crowd surf, friends and newly-acquainted souls of the Dunnster banding together to propelled him toward the ceilings and out of this world, a description pretty damn accurate for the night as a whole. But why don't you see it for yourself? Check it all out via the gallery above.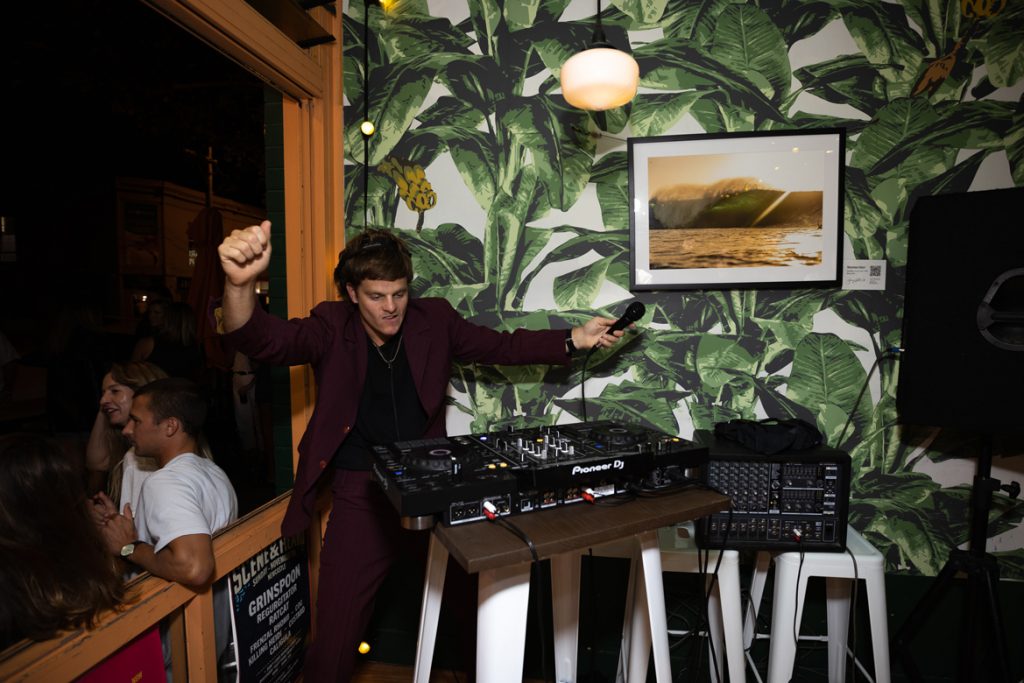 Event: Dunni Takeover
Date: 3/03/21
Location: Beach Burrito Co. Newcastle
Photographer: Sean Fox