The boys from Balgowlah take OAF…
Northern Beaches five-piece Eagle Eye Jones made their inevitable arrival at Oxford Art Factory last night for the 'Alpine Meadows' tour, playing two intimate shows bustling with psychedelic blues, groove and thrill. Supported by rising bands Aloe Vera and Coconut Cream, the crowd were gorgeously warmed up, both acts making the most of their opening sets with cruise-laden original tunes that are still lingering around our heads even today.
You could see why the Eagle Eye boys picked them as supports, both bands displaying respectively distinct sounds and souls bubbling with the Aussie love of life and intent. Notable moments include some sticky guitar riffs and punchy vocals from Aloe Vera on their road-trip ready tune 'Ordinary,' as well as an overflow of dreamy-nostalgia in Coconut Cream's 'Fairy Bread.' Both sets pass by, and you can already see punters making notes and saving mid-song Shazams, clearly impressed by the promising acts on display.
Then of course comes Eagle Eye Jones, the psychedelic outfit taking to the stage with a flood of fun and determination. Jamming out various cuts already-released and lying in wait on their upcoming debut album, the boys reminded us all of the diverse catalogue they've crafted over the years. And you can tell the punters in attendance have long been enamoured with them all, with the driving euphoria of tunes like 'Never Get Me Down' and 'Bad Omens' prompting energetic crowd-singalongs and bopping.
Although this was meant to be a standing show (thanks rona), the boys adapted and put on an equally entrancing night, with lead singers Luke Saunders and Toby Jones feeding off each other with riveting guitar solos and ravenous vocals that reverberated around the Oxford walls. The other band members were firing on all cylinders too, with keyboardist Jamin providing some slick backing vocals with some groovy keys along with bassist Dylan and drummer Jason going hard on the rhythm side.
Other special moments included the rendition of their latest single 'Alpine Meadows,' the five-piece emanating waves of ethereality as the lights dimmed and souls softened. Singer Luke even pulled out a violin boy for his guitar, capturing this feeling of melancholic mysticism that transported us right to the rich landscape that inspired the tune. A beyond tender moment, the boys reminded us of their range not just as songwriters, but as performers, being able to slow it all the way as well as rev into overdrive wildfire, captivating us on both ends just as magically. It was a night that hit hard and fast, and it's a promising sign of what's to come for the Balgowlah musos. Get caught up on all the action via the gallery above.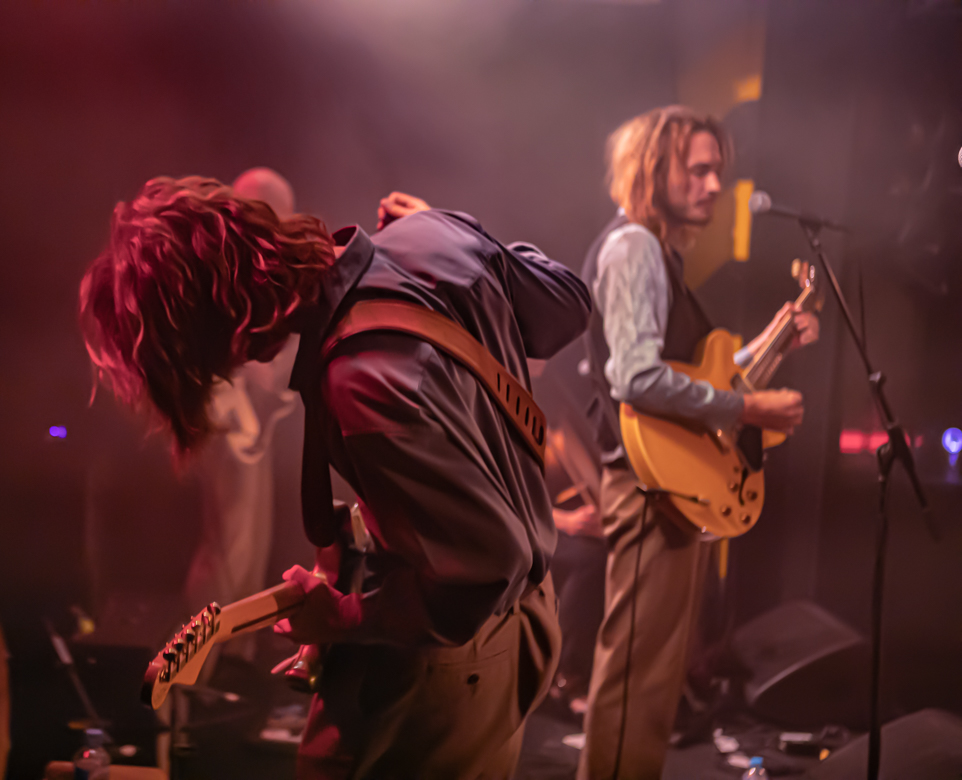 Event: Eagle Eye Jones 'Alpine Meadows' Tour
Location: Oxford Art Factoru
Date: 15/05/21
Photographer: Amar Gera