The Erik Yvon 2023 fashion week show was an really bloody FUN! The latest range titled Together With Yvon by the Melbourne/Naarm-based fashion designer created an event that showcased the latest and greatest in fashion design, with a focus on fun, diversity, and bold, eye-catching colors.
One of the standout features of the show was the diversity on display. Models of all shapes, sizes, and backgrounds strutted their stuff on the catwalk, showcasing everything from haute couture gowns to streetwear-inspired ensembles. It was refreshing to see such a range of faces and bodies represented, and it made the whole show feel more inclusive and welcoming.
Another key feature of the Erik Yvon show was the use of color. From bright neons to soft pastels, every shade of the rainbow was on display. Some of the most eye-catching looks featured head-to-toe monochromatic outfits in unexpected hues like lime green and electric blue. The use of color was playful and unexpected, making the whole show feel like a celebration of individuality and self-expression.
But perhaps the most surprising aspect of the Erik Yvon show was the footwear. While many designers opt for sky-high stilettos or chunky platform sneakers, Erik Yvon went a different route, showcasing a range of Crocs and Steve Madden shoes on the runway. The models wore the infamous clogs in every color under the sun, paired with everything from denim shorts to evening gowns. It was a bold move, but one that perfectly encapsulated the playful, irreverent spirit of the show.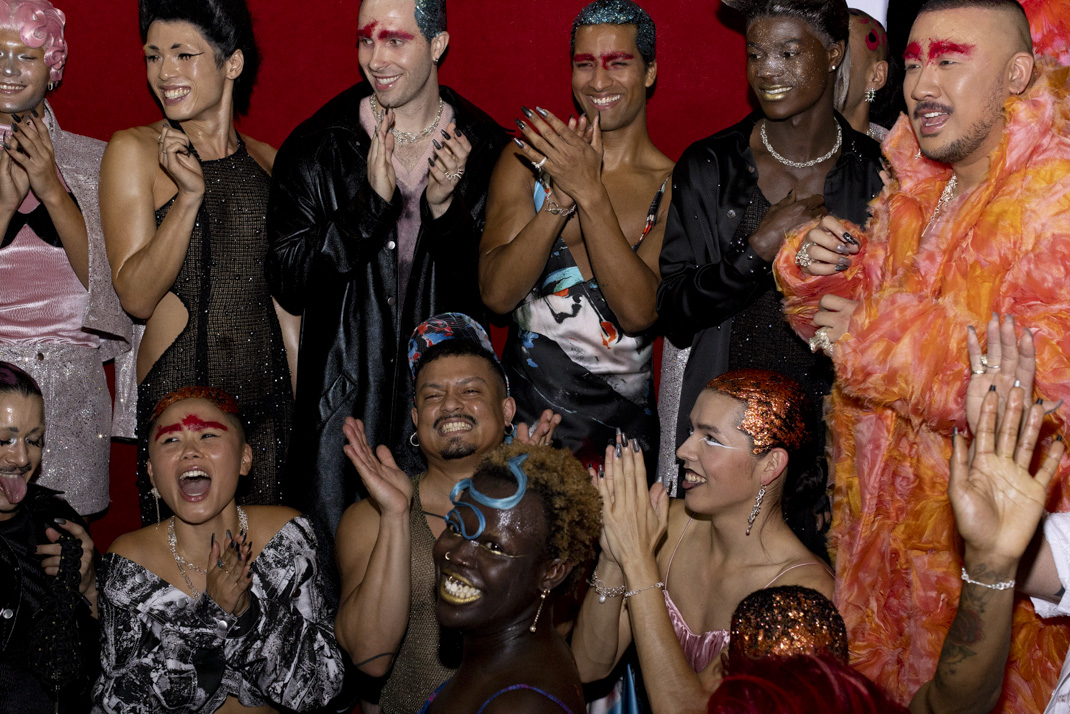 Overall, the Erik Yvon 2023 fashion week show was a true delight. With its focus on fun, diversity, and unexpected details like crocs and Steve Madden shoes, it felt like a breath of fresh air in a sometimes-stuffy industry.