After a two year break away from The Domain, Sydney mainstay Field Day kicked 2022 off with a bang…
And we had all hands on deck to bring in the new year, dusting ourselves off from the night before for a full day with some of the nation's best indie and dance acts. Hayden James, Anna Lunoe, Peking Duk, Golden Features, the list goes on. The local talent was raging in full force, and despite the NYE hangovers attendees were surely victim to, the crowd was set alight; every build up, drop and breakdown electrifying punters as they made up for lost time of the past two years. Naturally, platinum and smash hits are in no short supply throughout the day, the likes of Hayden James' 'Just Friends,' Anna Lunoe's '303' and Peking Duk's 'High' all thundering into the expanse; crowd singalongs prompted with fiery dedication.
By the time we get to Sydney's own Golden Features, we're understandably out of breath, but the last ever Sect show in Sydney demands full commitment, and we don't dare come up short. Of course, the signature theatrics and murkiness of the Golden Features creative fingerprint are running rampant; the Domain transformed into a church of beautiful dance.
It's a good summation for Field Day 2022 as a whole, and as always, we were there to capture all the action. Get caught up via the gallery below.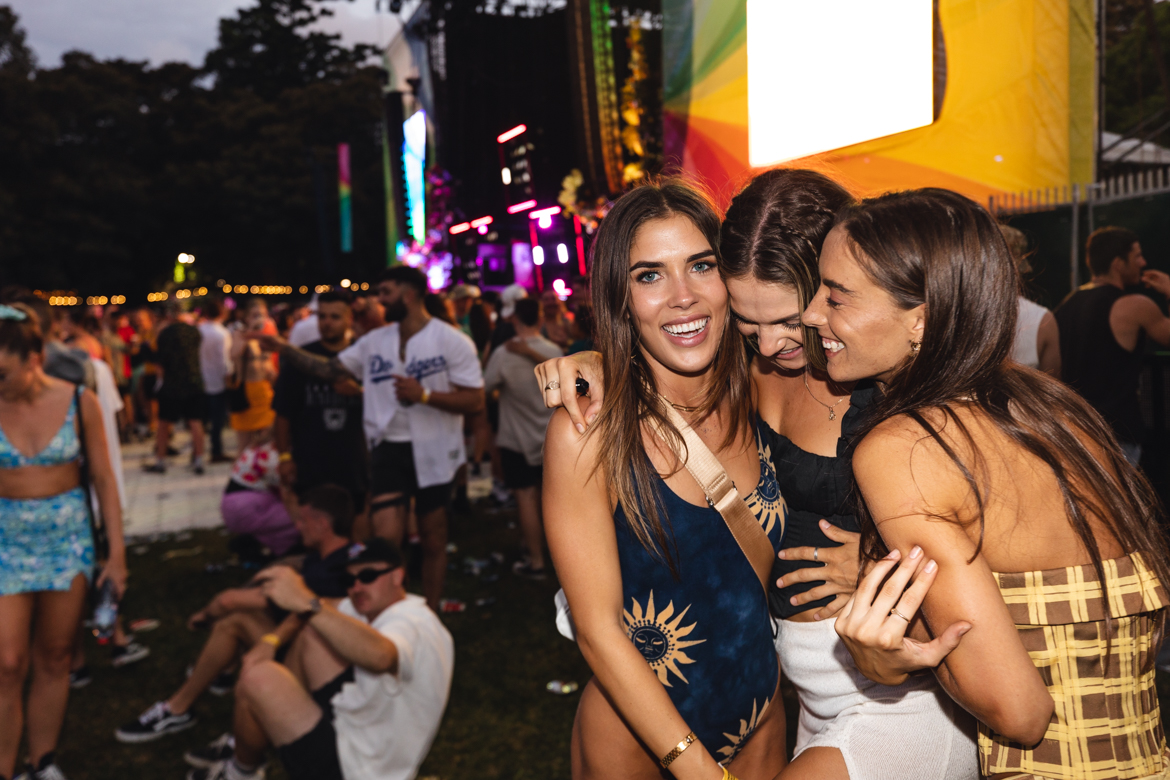 Event: Field Day
Location: The Domain
Date: 1/1/2022
Photographer: Ned Simes