For the final stop of its 2017 run, FOMO hit Sydney for the first time – and it was big.
With the relentless weather of Western Sydney belting down onto the audience, things got heated in the early afternoon when Desiigner stepped onstage with his irresistible energy and charisma – obviously delivering 'Panda' with limbs flying in every direction possible. At just 22 years old, Metro Boomin has accumulated a production catalogue of contemporary rap's most memorable anthems – and delivered them all including highlights 'Low Life' and 'Bad & Boujee'.
Audience members bolted from all directions of the park when the opening notes of 'That's Not Me' sounded, and BBK don JME brought his gritty London aesthetic to a sunny Sydney with effortless cool. Marking their live return before heading over to Coachella, Empire Of The Sun wowed the audience with their vivacious costumes and dazzling aesthetic – and delivered new singles plus classics of yesteryear that defined the indie-electronic sound a decade earlier.
See pictures from FOMO's Sydney debut here, and stay tuned for our wrap-up of Flosstradamus' emotional set, plus video interviews from on site: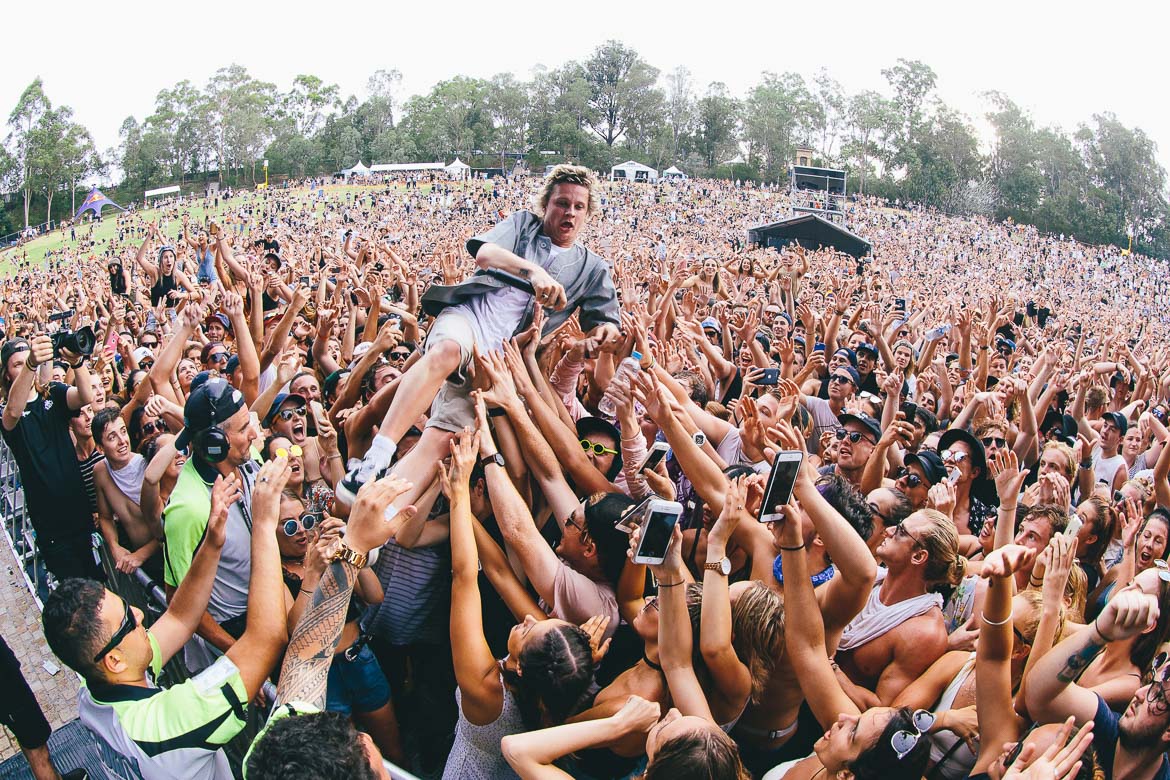 Event – FOMO Festival @ Parramatta Park
Photographer – Jack Bennett & Brayden Smith
Date – 08/01/17