Words by Christopher Kevin Au // Images by @VisualsByRazak
It seems like it's been non-stop for Manu Crooks over the past few months, and it all culminated with the launch of his Mood Forever EP last Friday.
There's been endless talk about hip-hop's shifting identity Down Under, with more sonic options coming to the forefront and tangling unapologetically with other genres and sounds from around the globe. While a stack of hungry artists are looking to capitalise on the movement, few have gained the traction that Manu Crooks has managed to snatch.
Some singles like 'Everyday' practically command audience participation with chanting hooks over Southern-influenced production, while others like 'Blowin Up' are wildly hypnotic. Both tracks have earned well over 1,000,000 views on YouTube, making Mood Forever one of the year's most hyped local hip-hop releases – especially considering Manu's rambunctious performances alongside Stormzy and Keith Ape, and international attention from The Fader and Beats 1 Radio.
The six-track effort is being celebrated at Manu's workspace, Dream Factory Studios in Marrickville. The studio plays home to fellow fast-rising talents like B Wise and Anfa Rose, the latter of whom will be opening for Tory Lanez alongside Manu in just a few weeks. Mood Forever producers Miracle and Dopamine also work out of Dream Factory Studios, as does Manu's touring partner-in-crime, DJ Ziggy. JOY, the vocalist who appears on the EP's 'Touchdown,' is also working here, making it a family affair.
The night acts as a chance to celebrate Mood Forever and preview the various other new projects coming out of Dream Factory, complete with light-up Hennessey buckets and liquors on deck. Mowgli May steps behind the decks to soundtrack the outside dancefloor, which is later doused in flowing champagne. A fitting celebration for Mood Forever, and a surefire sign of bigger things to come: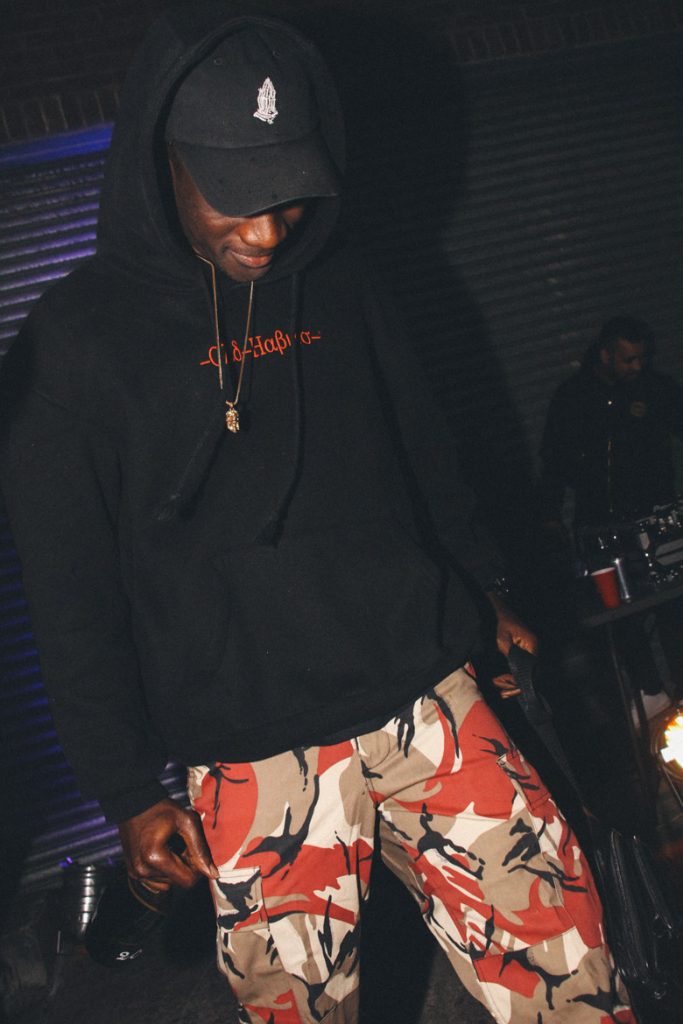 Event – Manu Crooks 'Mood Forever' EP Launch @ Dream Factory Studios
Photographer – @VisualsByRazak
Date – 18/08/17