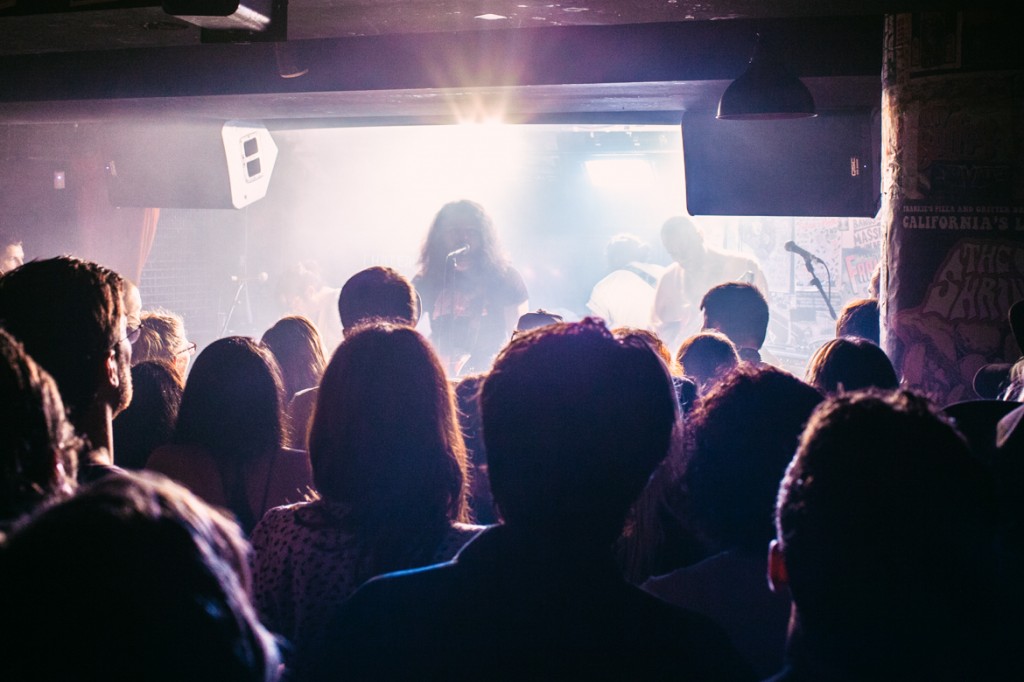 Gang Of Youths Album Launch
Frankies Pizza, Sydney
19/04/15
The aurally abrasive debut LP from Gang of Youths, The Positions is nothing short of ecstacy – not like pingers though you junkie.
The seemingly tormented soul of their vocalist David Leaupepe burns through the layers of instrumental genius in every track, creating a perfect contrast against some of the more up-tempo tracks from the album. Every effort from the LP is as emotionally overwhelming and significant as the next to follow.
The matured brilliance of GOY is certainly maintained in every aspect of their existence, from the production quality of each song, to their nostalgia inducing rock aesthetic upheld in each of their videos. GOY are distinctively different from any other band we've seen Australia produce in the last decade.
With hints of The Black Keys and a Springsteen-esque vibe ("If Springsteen was a teenager in 2013, he'd have started in Gang of Youths" – FBI Radio) it comes as no surprise that these crowd pleasers are on a fast come up.
'The Positions' is an LP that should be listened to in only one way, on repeat.
Gang Of Youths – The Positions