Never thought I'd hear Soulja Boy in Oxford Art Factory…
If you were one of the lucky souls to have been present at Genesis Owusu's show at Oxford Art Factory last night, well, I'll start by asking if you're still alive. More specifically, if your mind has managed to put itself back together after being blown apart by the Canberra maestro and the straight up unfair fire he burns with; the explosions of electricity that seem to come second nature to him and his crew.
Beginning with Melbourne multi-genre wizard Agung Mango, punters were immediately promised from the jump that this wouldn't be your usual hip hop show. Touching upon numerous genres from R&B, Jazz (that saxophone was straight up bodacious) and a super dope spoken-word poem, the 22-year-old rising star was in no short supply of energy or vibes, the crowd totally firing on all cylinders as they got down and dangerous to the MC.
Then of course comes the man of the hour, nay, man of the year, Genesis Owusu. From the theatrical opening with the haunting narration and the bearing of the Black Dog flag on stage, you could tell this was a set planned in meticulous detail, and it went off without a hitch. From the insane 'Don't Need You' to 'Easy' and 'Black Dogs!,' the eclectic artist reminded us of his total range as an artist, prompting various energies and moods to reverberate around the hallowed bar and back into the punters bodies; constantly replenishing them as they gave their souls on the dancefloor. And Genesis is totally feeding off it. Actually, not feeding off it, but feeding us. Every vocal, movement, head-bang and roar he makes feels like a complete gift to the crowd, all of whom are happily accepting his offerings as he gives a masterclass in performance and, well, turning the fuck up.
It's a skill that was deliciously demonstrated during that killer Soulja Boy cover, giving the self-proclaimed GOAT his props as he smoothly transitioned into the iconic 'Crank That.' Of course, the crowd is transcended, with even the biggest of Soulja detractors unable to deny that it's a total bop, and gives us a chance to see Genesis' get his stank on to an insane degree.
A personal favourite though is his crowd singalong of 'No Looking Back,' sitting at the edge of the stage as he gets amongst his supporters and followers. Everyone's swaying and just vibing the fuck out in the most beautiful way, and it's a moment that I don't think anyone who was at that show is ever gonna forget. There were plenty of moments like that, but we'd be going on forever if we tried to list them all. But, we have a solution for you. Get caught up on all the action via the gallery above to get a taste of what punters at Oxford Art Factory were blessed with last night.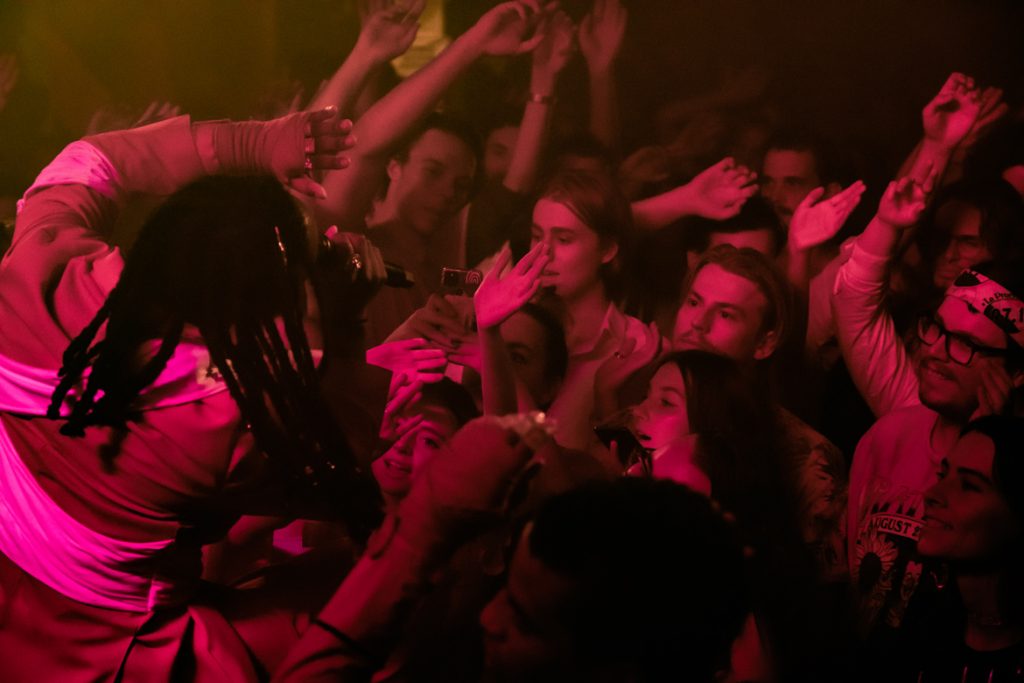 Event: Genesis Owusu 'Smiling With No Teeth' Tour
Location: Oxford Art Factory, Sydney
Date: 15/04/2020
Photographer: Amar Gera