Capping off the inner-city journey with some hard-earned scoops…
In a winning combination we never knew we needed, the folks at Impala Skate teamed-up with Victorian ice creamery Kenny Lover for a finger-licking, kick-flipping event in Melbourne on Friday. The inner-city event, which was co-run by performer and eight-time world recorder holder Marawa Ibrahim, saw scores of skaters meet at Fufanu bike shop in Northcote, before making the nearly two kilometre trek to Thornbury on wheels. 
Once there, attendees enjoyed some hard-earned scoops from Kenny Lover, feasting on the Rose Cream flavour made in Marawa's honour. If there's anyone we entrust with selecting our ice cream, it's the woman best known as one of Guinness' most decorated record holders. Peep the gallery above for more from Impala Skate & Ice Cream, and scroll down for credits.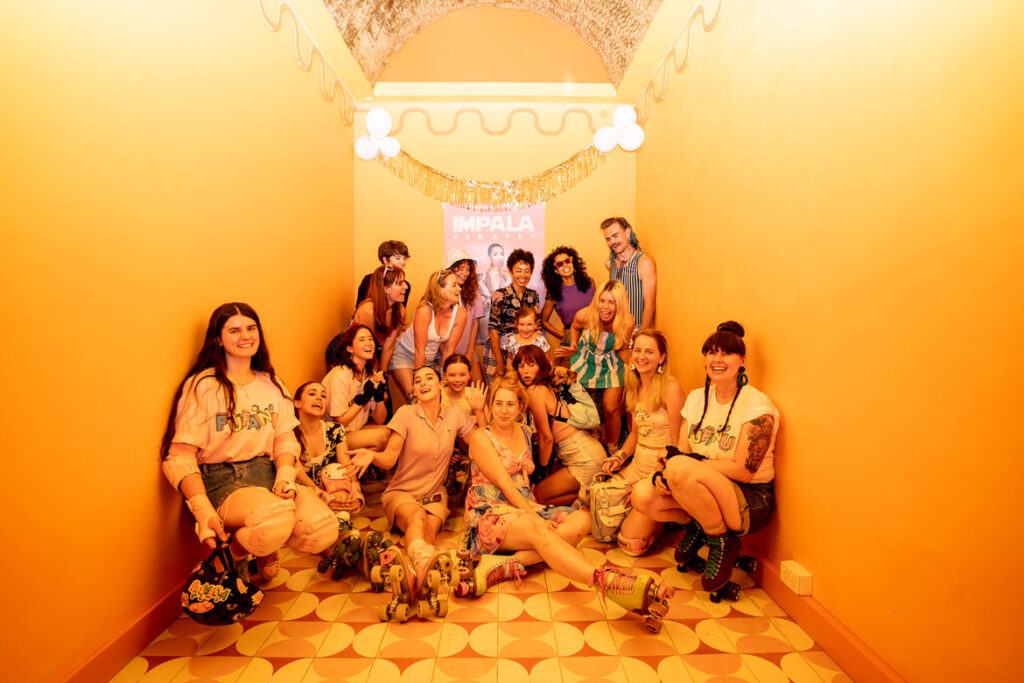 Event: Skate & Ice Cream
Date: 21/01/2022