Good vibes for days…
Sydney pop-sensations Kota Banks and Ninajirachi totally tore up the Oxford Art Factory on Thursday night, the pair of BFFs bringing the live incarnation of their True North Deluxe album to a full house of dedicated and transfixed punters.
Kicking the night off with some pristine mixing from local deck-slinger ATHLETICAAA, the crowd was totally ready for the get go, the OAF already packed to the brim as punters threw the fuck down to her bass-infused goodness and hyper-pop fire. A good teaser of the hype to come was when she played the Ninajirachi classic 'Cut The Rope,' punters immediately letting out gasps and emanations of excitement as those glitchy synths and high-octane textures reverberated throughout the Factory. By the end of the set attendees are slightly spent and out of breath, but there doesn't seem to be any reduction in excitement, and it's totally tangible in the air.
Overcoming rescheduling and all the other BS that comes along with playing shows in 2021, the pair more than made up for the extended wait, their unique energies and auras totally intoxicating the air of their hometown show. It was actually hard to believe they'd played a set earlier on in the night, the two Sydney innovators totally charged up and ready to send it into pop-infused nirvana.
Of course, the True North Deluxe is every bit as impactful live as expected, tracks like the gloriously unhinged 'Slytherin' and 'Nice Girls Finish Last' totally pounding in the halls as punters screamed the lyrics at the top of their lungs. A pretty damn wholesome moment came during the rendition of 'Kissing U,' Nina and Kota prompting the lovers in the crowd to engage in some good old PDA while bopping to the rom-com ready ballad.
Other highlights included cuts from the pair's solo catalogues, Kota getting hyper-pop heavy for a rendition out one of her first hits in 'Child' while Nina totally turned the bass up for 'Stingray.' There are plenty more highlights throughout the night, ranging from tear-heavy fans to bouquets of flowers being passed up from the crowd. It's honestly hard counting them all, but Kota and Nina affirming to the crowd that this was the best show they'd ever played might just take the cake, all the collective anticipation and hype from the crowd totally paying off as the logistical mayhem of the past couple weeks were well and truly overcome.
Definitely a night that the Oxford Art Factory was built for, we're pretty damn thankful we were there to witness the magic. Check out all the action via the gallery below.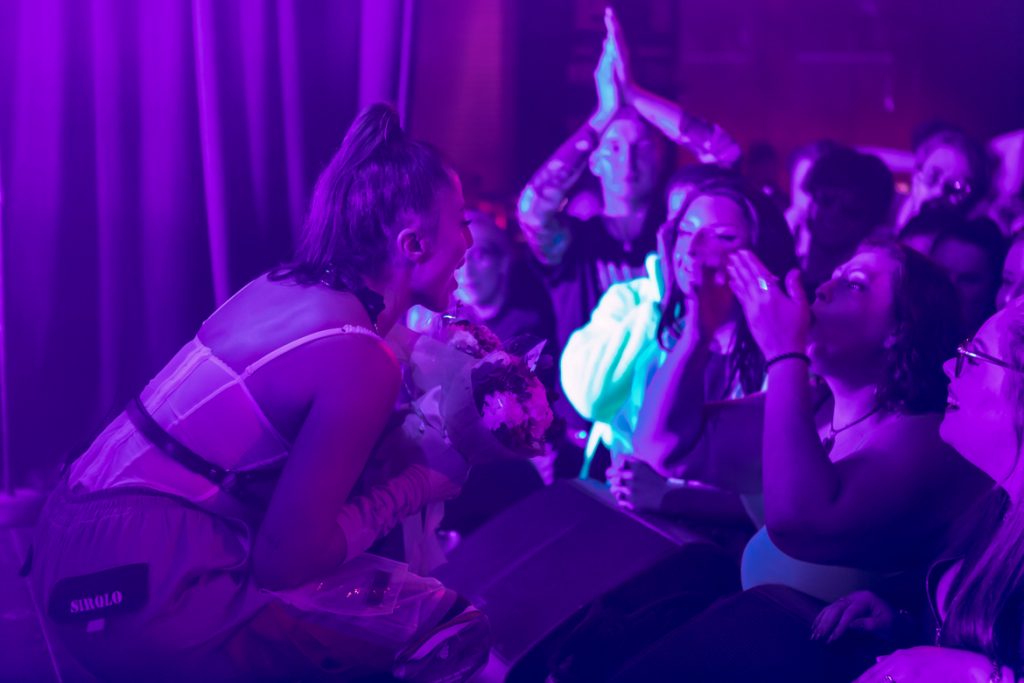 Event: Kota Banks X Ninajirachi 'True North' Show
Venue: Oxford Art Factory, Sydney
Date: 3/06/21
Photographer: Amar Gera