The who's who of Sydney was at KSUBI's 23rd birthday event last night, adherents of the brand turning out in droves to celebrate the milestone…
The Rosebery abode quickly filled to the brim as the clock struck 7, creatives from all across the city getting down nice and early to bring in the new era with the KSUBI collective. From Sydney dance duo Set Mo to local rappers Big Skeez and Goldfang, Bianca Beers, Cai Leplaw and countless more, it was without a doubt the place to be last night.
US rapper JID also made his highly-anticipated performance, taking to the stage after local MCs JessB and Agung Mango. Throwing down tracks from his most recent record, The Forever Story, the Atlanta rapper had the room heaving with ease. But as always, don't just take our word for it, get caught up via the gallery above.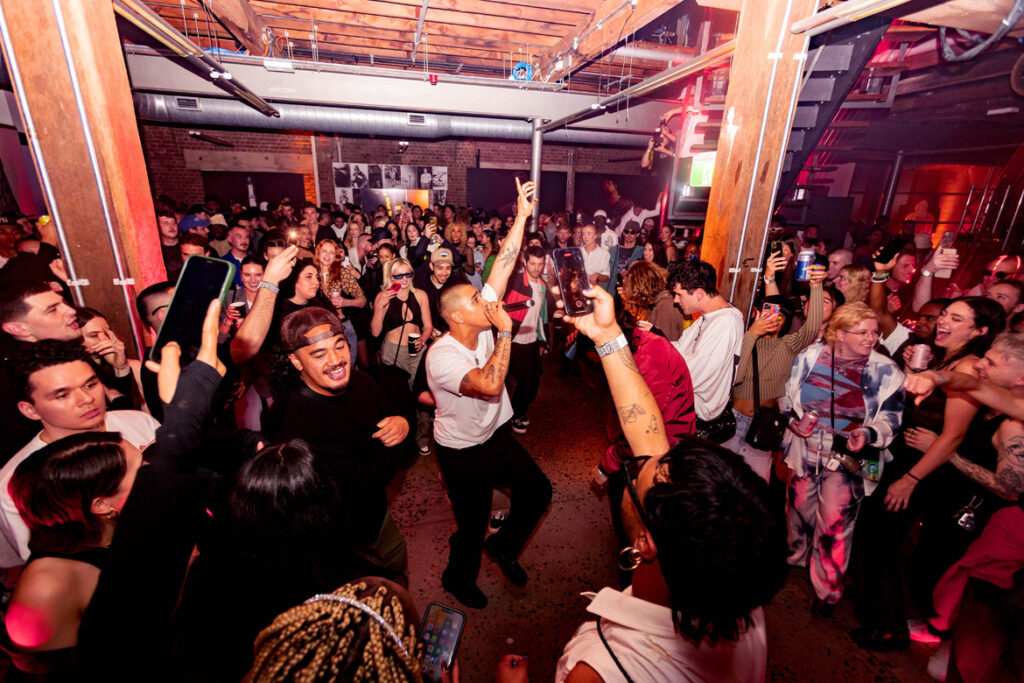 Event: KSUBI 23rd Anniversary
Location: KSTUDIO, Rosebery
Date: 21/09/2022
Photographers: Amar Gera, Brayden Smith, Jared Leibowitz