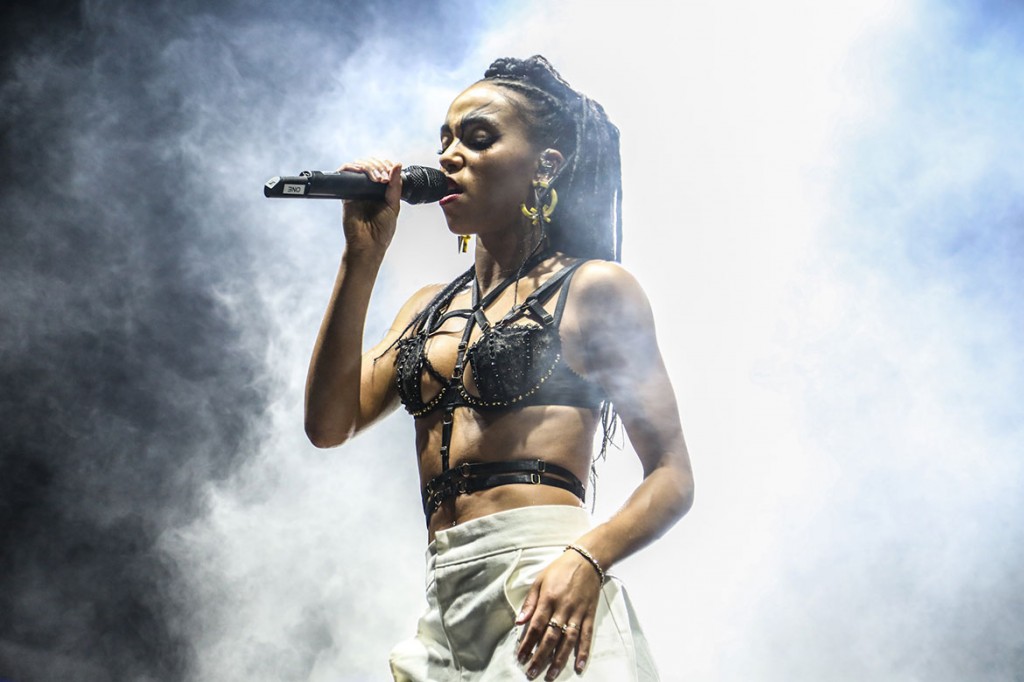 Laneway festival made it's final stop to Fremantle after a massive week of scorching summer days and even hotter performances seen across the country. Four stages and a boatload of quality acts meant we thought we'd hedge our bets and set up camp at a stage that we knew would be keeping shit real for the entire day. Hosted in the cornered off Mouat St, in the heart of Freo itself, the RBMA Future Classic cranked with the best hip hop and electronica Laneway had to offer. Here is a list of our Top 5 favourite acts that featured on the Future Classic stage:
Ratking
These underground Hip Hop royals made an evangelical effort in the heat of the day to convert us further into worshippers of contemporary East Coast rap. Despite the absence of Hak; toothless wordsmith Wiki and beat-machine Sporting Life still pumped out a raucous set on the back of their debut album So it Goes.
Andy Bull
This guy is doing everything right on his path to become a pop legend. Bull performed the kind of set that would make it no surprise if he joined the likes of Laneway alumni Lorde and Haim, whose success skyrocketed to pop iconicity after their appearances in 2014.
Seekae
The psychedelic and rhythmic electronica of the Sydney trio went down all too well with the sweat-soaked lane of happy punters. Good energy throughout their forty minute boogie cements them in our top five.
Rustie
Fuck that royal old bloke, if Tony Abbott wanted to knight someone from the UK it should've been Rustie. The Glaswegian has pushed boundaries on his latest album Green Langauge and, as he just demonstrated in Freo, plays a killer live set. Not only should this make him eligible for nobility, but puts him at a solid no. 2 on our list.
Vic Mensa
Explosive originals, crowd favourite collaborations and a rip-roaring energy at the end of a long tour made Vic Mensa the man of the Future Classic stage. His 'guns in the air' set had the packed lane bouncing to Chicago hip hop at its world-class finest. 'Cocoa Butter Kisses' – his collab with Chance the Rapper, and a closing cover of 'Seven Nation Army' were clear standouts in the tweaked, street-party of a set.