When you collaborate with an Australian brand as esteemed as Globe, there's reason to celebrate – and that's exactly what we did last night.
With our clothing collection of tees, totes, shorts and more dropping at General Pants this week, we officially launched the joint venture at Sydney's iconic Darlinghurst institution, Club 77. This little spot has hosted some of the city's most rambunctious parties, and we added another for the history books with our latest hump day soiree.
Halfway Crooks soundtracked the first half of the evening, dropping rap bangers including Kevin Gates' immortal '2 Phones' (power move, standing ovation) before Jimmy 2 Sox kicked up the BPM, serving up house heaters until close. There were mass giveaways, with tees and shoeboxes being literally launched into the hungry crowd, as well as skate decks and even a bloody surfboard. Have you ever seen anyone walk around Club 77 with a surfboard? We have, and it was great.
A stack of boxes from Pizza Hut arrived to feed all in attendance, washed down with chilly beverages provided by Carlton Dry, Little Green and Absolut Botanik. A night to remember, and a fitting way to launch our latest collaboration. See what went down at 77 above, and cop the entire LWA x Globe collection via General Pants' online store: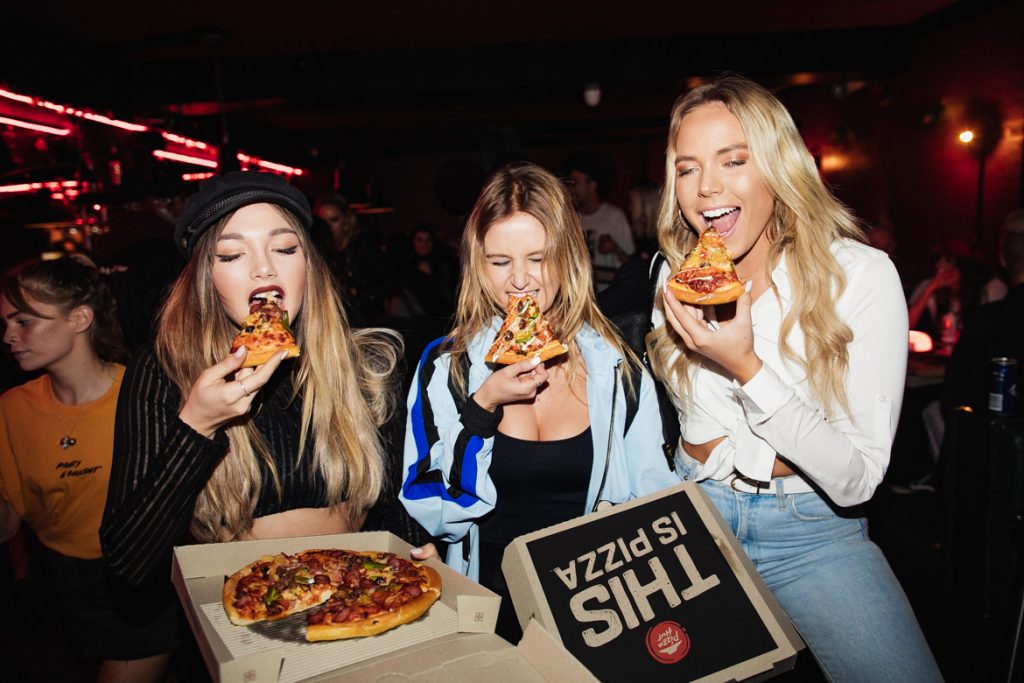 Event – Life Without Andy X Globe: Launch Party @ Club 77
Photographer – Jack Bennett
Date – 30/08/17