Despite a grey and drizzly Sydney morning, nothing was going to dampen the mood at Listen Out 2019. 
Thankfully, the weather gods pulled through and, excited to see some of the best and brightest acts in dance and hip-hop, festival goers descended on Centennial Park in their thousands to get amongst the action.
Triple One smashed their Atari Stage set early in the day donning red personalised Dickies x Street X jumpsuits emblazoned with 111, Bad Boy and Playboy logos. They also brought out Chillinit to next level fanfare and along with their entourage performed a series of 10/10 stage dives. Flume obviously also got the one-piece memo, sporting what looked like a coke white sailor's fit with a designated microphone pocket above the knee for his headline set. 
Other highlights included a fan (shoutout to Kay whoever and wherever you are) subbing in for Skepta on 'Inglorious' with Slowthai, the latter jumping out with Denzel Curry for 'Psycho' during a particularly high-energy set, ScHoolboy Q laying on a barrage of hits from his extensive back catalogue of TDE smashes, and Diplo proving again that it's actually his world and we're all just living in it.
Peep all of the best Listen Out action in the gallery above: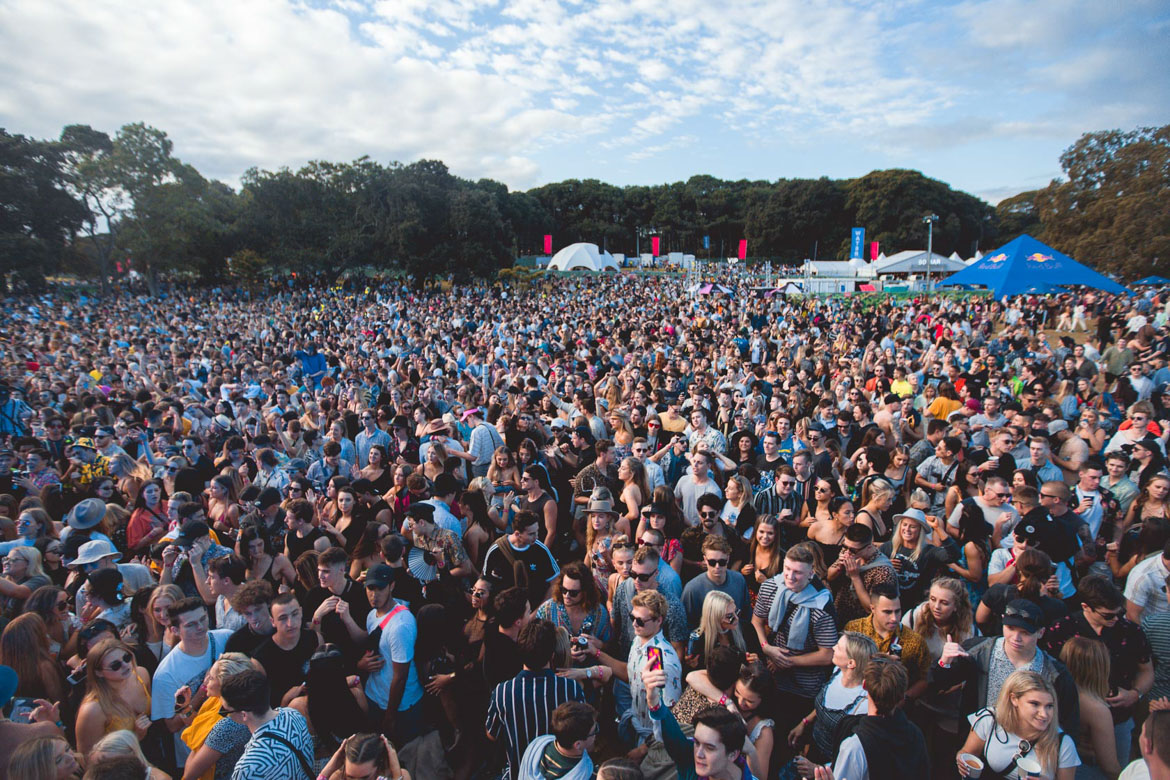 Event: Listen Out
Date: 05/10/2019
Photographer: Dan Thompson