Following a sold out event the week before that hosted the likes of Dan Shake, Adi Toohey and more, Sydney's premier party Lost Sundays (presented by Finely Tuned) lit up the Ivy Courtyard this past Sunday…
Dance lovers all across Sydney headed to the Ivy Courtyard this past weekend to get fully lost, shaking off the Sunday morning hangovers for an appointment with Kettama, Loods, Dameeeela and more. In accordance with Long Lost Sundays tradition, the courtyard quickly filled to the brim before light turned to dark, partygoers eager to make the most of their Lost Sundays experience.
And the selectors were ready and waiting for them, local deckslingers Raphy Savage, Ahju and DJ Mintox all serving up plenty of breaks, house, UK Garage and more. Punters understood the assignment: bring your best self to the door and dance the night away. It's safe to say that's a mantra that permeated the night, attendees throwing down with enough vigour to sustain them into midnight.
Then came Loods, the Newcastle export making his long-awaited debut to the Lost Sundays stage. Opening with Pretty Girl's 'Sun Phases', punters exploded with anticipation, sheer joy at artists playing fellow local musos permeating the air. It set the stage perfectly for Irish DJ Kettama, who stormed out the gates with hits like 'B O D Y' and 'Picanya 2400' to the crowd's delight. He also indulged in plenty of Aussie tracks, throwing on international export Mall Grab's 'Pool Party Music' and 'Liverpool Street In The Rain'. The latter of which manifested during a sneaky B2B with Lost Sundays alumni Skin On Skin, the crowd in utter disbelief as the two titans took turns playing their own unique heater as well as cuts from James James James, Skepta and more.
It was a huge moment, one that you'd think be impossible to follow up. However closer for the night Dameeeela more than stepped up to the plate, quickly diving into a multi-genre set that touched on DNB, funk, UKG, house and essentially every genre under the sun. Before we knew it however the night quickly drew to a close, yet there was little doubt in everyone's mind that this iteration of Lost Sundays was one of the biggest yet. But as always, don't just take our word for it, get caught up via the gallery above, and be sure to get in quick for this Sunday's event ft. Jordan Brando, Litmus, Sasha Milani and more here: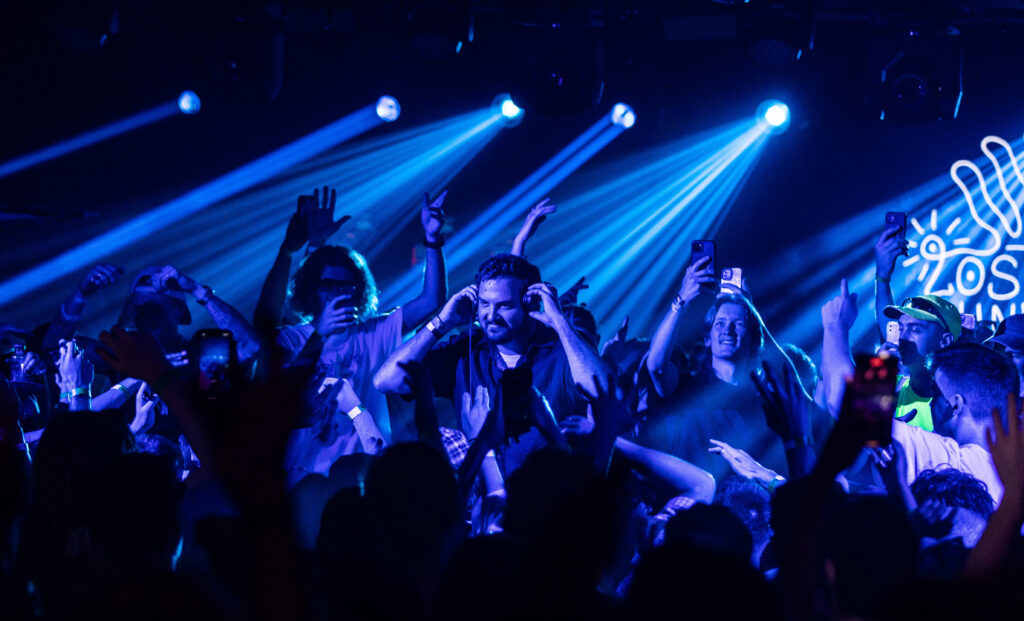 Event: Lost Sundays ft. Kettama (Presented by Finely Tuned, the team behind Lost Paradise)
Location: Ivy Courtyard, Sydney
Date: 24/04/2022
Photographer: Amar Gera