Had us in the feels…
Finally making it to Oxford Art Factory after a year of pandemic-induced nightmare, inner west radiance Milan Ring brought all of the poise, elegance and straight up soul we hoped for last night, helping us to forget the trauma of the last year with an overflow of heart and love.
Starting the night off with some fire mixing from Munasib and some R&B sweetness from the beloved Liyah Knight, you could tell this wasn't your usual Oxford Gig, punters truly entranced as attendees swayed and lost themselves to the melodies, an air of acceptance, inclusion and safety totally permeating the air. It's already a pretty packed house at this point, and for good reason, the array of talent on display soothing and going so far as almost healing you from up on on the stage and behind the decks.
Then of course comes the goddess herself. Hot off the release of her latest salsa-inducing groove 'BS' featuring Che Lingo, Milan truly brought the heat. OG and new fans were equally catered for as well, the celestial queen reaching deep into her dynamic discography as she jammed out everything from older hits like 'Drifting' and 'Switch Off' to more recent releases like 'Say To Me' and 'Are Your Friends Alright?' Between songs she makes sure to talk to us as well, genuinely asking how we are and just being totally open about her art.
It made for a really nice moment before 'Step Back,' helping those in the room going through adversity know that they really weren't alone, and that for the next three or so minutes, Milan was singing directly to and for them.
She also teased us of some songs to come, keeping us on our toes with a blazing hip hop joint and a repeat rendition of a track she teased at last year's Beresford show, lush harmonies overwhelming the air so hard that you could almost feel them carrying you away. Her band was totally feeling it as well, all of whom kneeling or bowing their heads as they let every reverberation of Milan's vocals flood their beings.
A night that was every bit worth the wait, we're already itching to see Milan again up close and personal. Until then, it looks like we're gonna have to keep reliving the night via the gallery above. Do some nostalgic time travelling with us.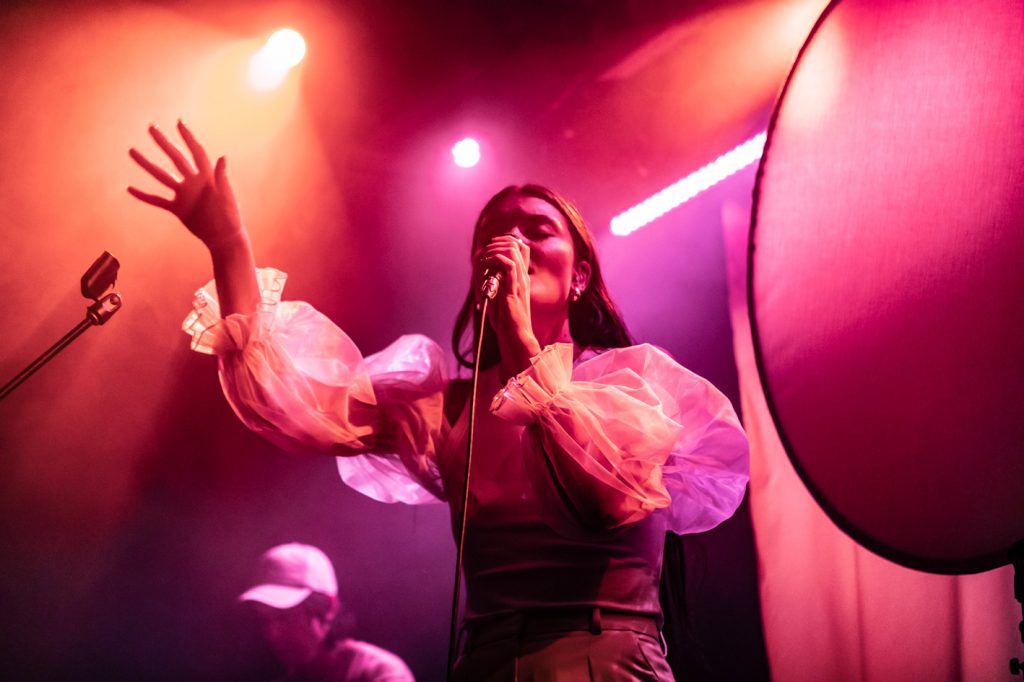 Event: Milan Ring 'BS' Show
Location: Oxford Art Factory, Sydney
Date: 9/6/2021
Photographer: Amar Gera