While you might be able to hear the crickets in post-lockout Kings Cross, Candy's Apartment brought Bayswater Road back to its glory days with a huge reunion party last night.
The importance of Kings Cross in Australian dance and electronica can't be understated: It provided a place for some of our biggest stars to cut their teeth and earn their stripes before tackling international audiences. Last night, some of those producers returned back to Candy's for a one-off surprise reunion for the record books, with a line-up including Alison Wonderland, What So Not, Golden Features and Hayden James.
Appropriately, proceeds from the party went towards Keep Sydney Open, and there was a line stretching from the venue as early as 8:00pm. What So Not cracked out his old CD wallet and played everything from Mr Oizo, Justice, Boyz Noise and even older Emoh Instead tracks – taking us back to the turn of the decade with some rambunctious bangers in a set that stretched well over 2 hours.
There was plenty of sweat and spirit – and Sydneysiders showed once more that in the face of adversity, they can still throw one hell of a party. Keep Sydney Open: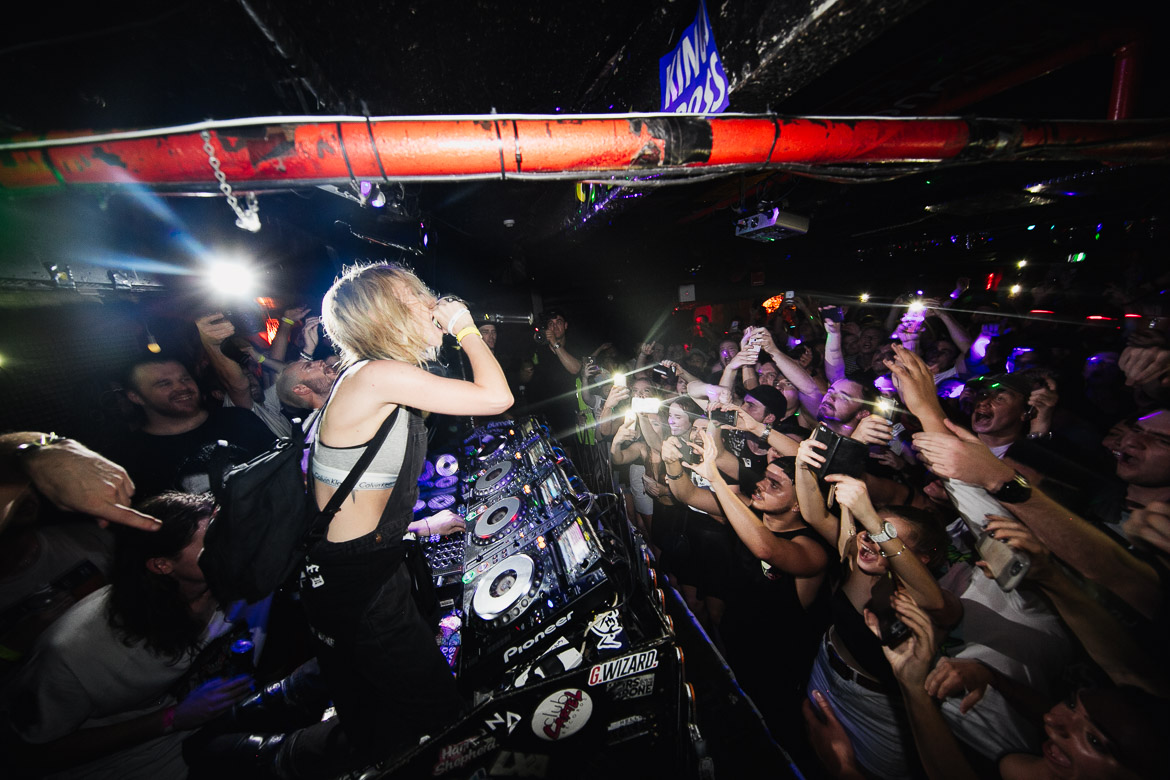 Event – Reunion: Alison Wonderland, What So Not, Golden Features, Hayden James @ Candy's Apartment
Photographer – Jack Bennett
Date – 05/01/17