Funk and soul incarnate Masego brought the heat to a sold out crowd last night…
Hot off a packed out crowd at Coachella and a slew of sold out shows across the world, the Jamaican-born multi-instrumentalist brought his signature steeze to the Opera House last night to widespread acclaim. Kicking off at 7pm, the night was young for the 'Mystery Lady' singer, sauntering on stage with an air of self-assurance and bravado.
It was a concoction that permeated the night as a whole, his various interludes of improvisation and renditions of classic hits like 'Tadow' and 'Queen Tings' helping to put the crowd at maximal ease. A special moment (one of many) came when the 29-year-old got the crowd to join in on the fun, singing the word "Sydney" in almost every key possible in vibrant call-and-response.
Of course, his iconic saxophone made a warmly-received appearance as well, helping to enhance the funk-infusion of the overall show as Masego went to town on the brass. It felt almost like punters were being treated to a fly-on-the-wall experience, almost as if we were watching a muso in the studio, rattling off hits old and new for the sheer joy of it (except with twenty times the haze).
It's a good summary for the night as a whole, and luckily, Sydney photographer Jordan Munns was front and centre to capture all the action. Check out his shots via the gallery above (along with a couple of our own thrown in as well).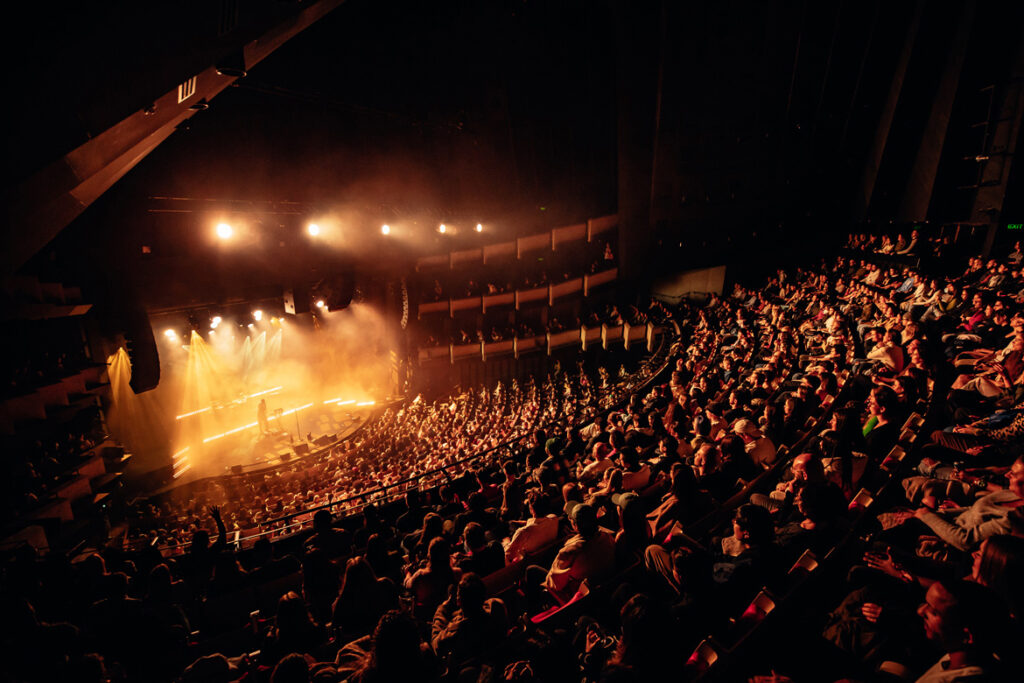 Event: Masego Vivid LIVE
Date: 14/06/2022
Location: Joan Sutherland Theatre, Sydney Opera House
Photographers: Jordan Munns