We took a flight up to the Gold Coast bright and early yesterday morning, but unfortunately we couldn't stay to hang around at Sin City – it was straight to Byron Bay and our Splendour In The Grass pre-party at Secret Garden, thrown in collaboration with our swaggy friends at Thrills.
Seeing as Thrills are the locals with their fingers on the button, we linked with them to throw a precursor to the next three days of shenanigans at Splendour. Held in the spacious and rather lush Secret Garden – which also features a abandoned bus with an astro turf interior for some reason – the party was rammed from the get go, with beers provided by Corona and some burgers to boot.
The likes of Jennifer Lopez and Ja Rule blasted through a night defined by throwback 2000s hip-hop, while the bass-driven beats took a break for something from the heavier route – with Her Way To Hell, an AC/DC cover band tearing through the Aussie legend's classics. There was also the premiere of Smiling Bag, a surfing film by Dion Agius which was supplemented by premier board-riders including Craig Anderson, Ozzy Wright, Jack Freestone and more.
Notable guests included Elijah Scadden, Charlotte Best, Alana Blanchard and Egyptian tour management mogul Aaron Girgis. See all the pictures above and stay tuned to LWA for three days of non-stop Splendour action: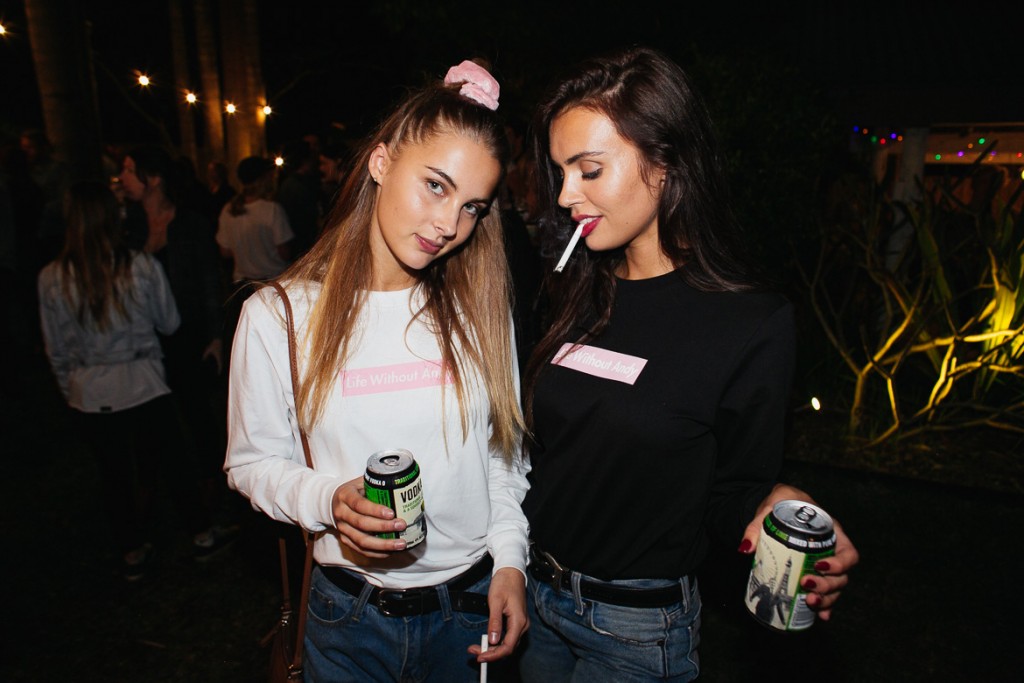 Event: Thrills X Life Without Andy Pre-Spendour Party
Location: Secret Garden Byron Bay
Date: 21/07/2016
Photographer: Jack Bennett