adidas delivered a one-of-a-kind experience on the eve of the Women's World Cup Final.
It's no secret that Australia has been gripped by the FIFA Women's World Cup over the past few weeks. Records for attendance and TV ratings have been smashed as the country rallied behind the Tillies and backed them all the way to our best-ever finish at a World Cup. Legendary footwear and apparel brand adidas have of course been there all along as long-time partners of supporters of sport and culture around the world, and it was this connection that we were celebrating on Saturday night.
Taking over the recently refurbed Abercrombie for their 'Wear Me Out' event, adidas and Bodega Collective the packed house was treated to live performances from NY-via-Sydney rapper Danté Knows & The Trouble and Lara Andallo, an unforgettable set from Caitlin Medcalf on the decks, along with some powerful appearances from song-selectors Cali Red, DJ Macaroni and more.
As we floated from stage to stage, sipping on adidas x Bacardi cans in Mojito and Pina Colada flavours, we also gravitated towards other immersive event experiences such as photobooths, an interactive playwall in the House Party Room and 'Wear Me Out' fans handed out which were essential to combat the heat from the dance floor. Catch all the highlights in the gallery: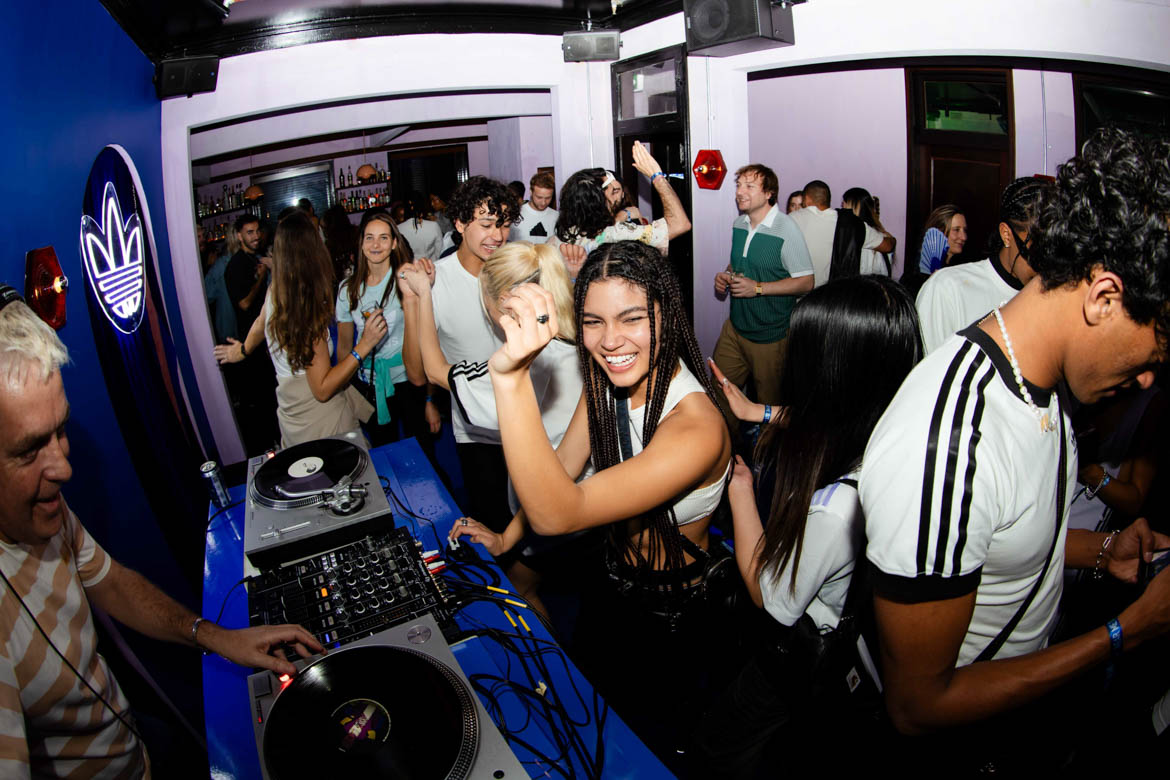 Event: Wear Me Out, Presented By adidas Originals
Location: Abercrombie, Sydney
Date: 19/08/23
Photographer: Zoe Holling