Presented by Tommy Hilfiger. The third Tommy Jeans capsule has just dropped in Australia, a collection that embraces street culture and 90s inspired designs. Visit a Tommy Hilfiger store, The Universal Store or The Iconic to snag a piece of the collection.
When it comes to fashion, we're always keen on overt and oversized logos, especially when worn by an equally head-turning model. That's exactly what we get when we pair Tommy Jeans with Hannah Perera.
While she originally hails from the Northern Beaches, it seems like Hannah's always on some sort of international escapade, currently in Phuket after recent stops everywhere from Tuscany to Guangdong. On her brief visit back to Sydney, we caught up with Hannah to test out the latest Tommy Jeans collection, which looks to revive the brands key sports-centric aesthetic that dominated the 1990s with conviction.
Worn by everybody from Ghostface Killah to Kate Moss over two decades ago, the latest Tommy Jeans collection takes those same tri-colour logos and splashes them assertively on a sea of zesty pastel garments. Here, Hannah wears the timeless Tommy jackets, shirts and denim in equally amicable sunshine. It's a look – see it all here, and catch more of Hannah over on her Instagram page: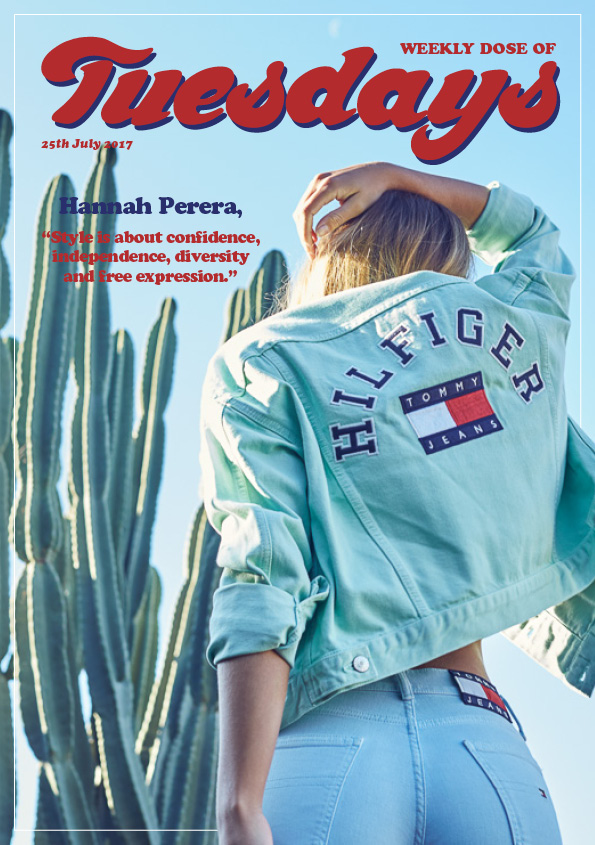 Model – Hannah Perera | @Hannah_Perera
Photographer – Mitchell Tomlinson
Label – Tommy Hilfger | @TommyHilfiger
Stylist – Danielle Soglimbene
MUA – India Dwyer
Date – 25/07/17